« Mid-Morning Art Thread [Kris]
|
Main
|
Wall Street Journal: Google Is Blacklisting Conservative News Sites, Despite Denials Made Under Oath »
November 20, 2019
The Morning Rant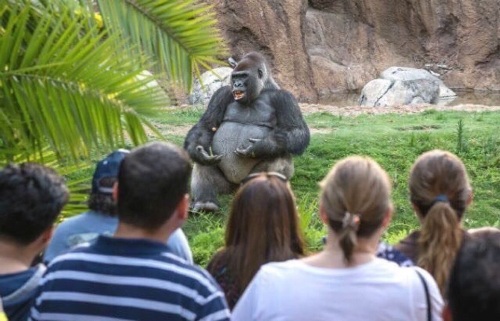 "This is how we know the impeachment hearings are a clown show:
"1. These hearings are just the culmination of a process that the Democrats started on or about the day Donald Trump was inaugurated. At that time, the whistleblower's leaker's attorney, Mark Zaid, said "the coup has started." And other Democrats have similarly been calling for impeachment from day And this was before Trump had done anything at all, let alone anything impeachable. It's like the crime was pre-determined, and now they're trying to figure out which one it is.
"2. Turns out that the Democrats have been focus-group testing their impeachment strategy. This is probably why the grounds for impeachment have been shifting from "quid pro quo" to obstruction of justice to bribery and extortion. The Democrats are switching the grounds for impeachment in and out so fast, I think I'm going to sue Adam Schiff for whiplash.
"Oh, and Trump should be impeached for undermining long-standing foreign policy put in place by, I don't know, career diplomats. That's a good one.
"4. Impeachment really should be bipartisan thing. But the Democrats haven't been able to peel off one, not one, Republican to stand with them on impeaching Trump. This is actually quite remarkable. They couldn't get even the squishiest RINOs to going along with this. This is an entirely 100% Democratic operation. And it's really funny to see how surly progressives are about this on social media. They keep saying things like "they just worship Trump", "they're all part of the Trump cult" and "it's sad that apparently not one Republican cares about facts and reality." They like to hammer that last point a lot. Oh, those poor blind Republicans. Trump is walking out of the Oval Office with all of the furniture and huge bags of cash with dollar signs imprinted on them and they can't even see it. Of course, the reason for the unyielding Republican intransigence is that they actually can see obvious facts: they know when a man is being railroaded when they see it. They know that Trump's only crime has been that he got elected.
"Lastly, if you want to talk about being oblivious to reality, I would say that it is the Democrats who are oblivious -- oblivious to the damage they're causing our political institutions and the rule of law. Impeachment was meant to be a last resort remedy, but by their constant shrieking of "impeachment!", the Democrats have turned it into just another campaign strategy. They have significantly lowered the bar as to what constitutes an impeachable offense. Heck, everything Trump does going forward that they don't like will be an impeachable offense.
"Of course, it's not going to work, and then they're going to be faced with the possibility that next election, or the one after, the institutions that they've weaponized to use against Trump will be turned around and used against them."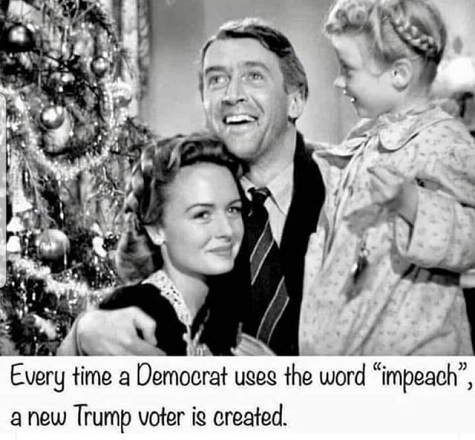 You Can Just Smell the Desperation: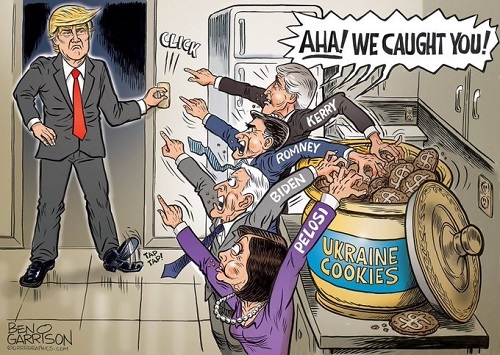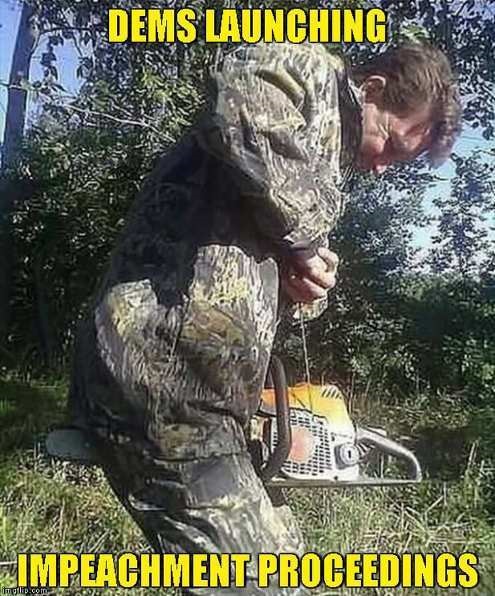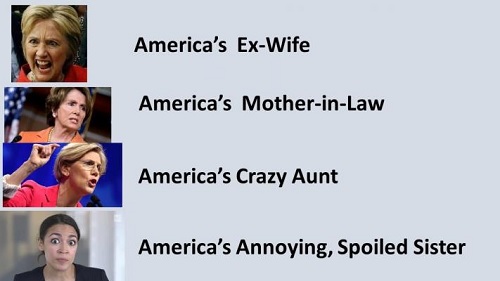 Gotta Get One More Fart Joke In:


Who Dis: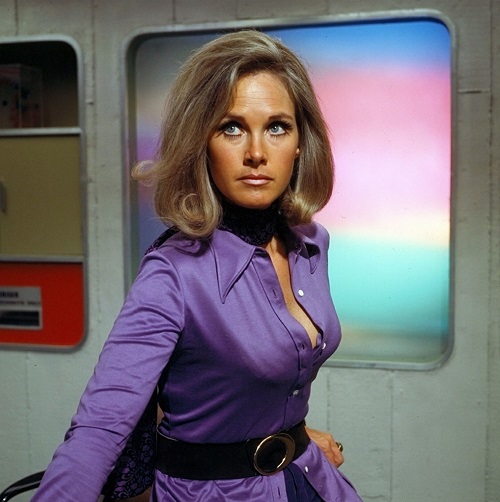 Photo 2
Photo 3
Photo 4
Photo 5
Photo 6


For the 'Ettes: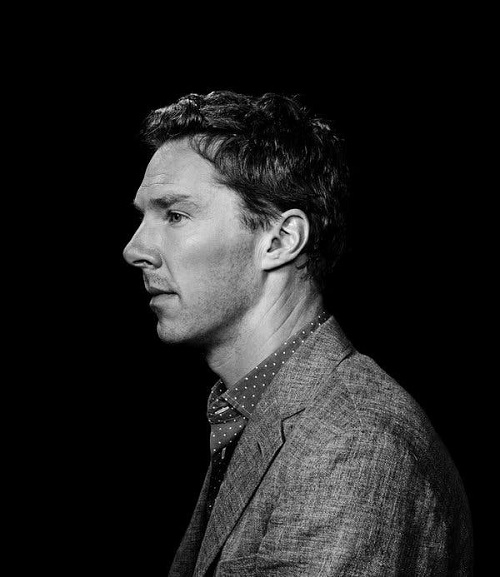 Photo 2
Photo 3
Photo 4
Photo 5
Photo 6
(Note: I think that last one is actually a drawing, not a photo, but I had to include it because I really like the artwork)


Monday's Celebs: Hammer Films 'scream queen' Ingrid Pitt, and English actor Edward Woodward, who incidentally, has a pretty decent singing voice. Both were in the cult classic 1973 film, The Wicker Man.


AoSHQ Weekly Prayer List
Please submit any prayer requests to me, "Annie's Stew" at apaslo atsign hotmail dot com), as I will be filling in for Fenelon Spoke on the prayer list, for the next 1-2 months while Fenelon recuperates. If you could include the words "prayer request" in the subject of the email, that will help me distinguish it from spam emails.
If you see a prayer request posted in a thread comment, please feel free to copy and paste it and email it to me.
Updates and new requests:

10/23 - HB requests prayers for "Tikvah" for healing from serious infection of diabetic foot wounds.

10/24 - Cybersmythe requests prayers for his son, who is scheduled to have brain surgery on November 20 to ease his seizures.

10/30 - BW requests prayers for Officer Urbano Rodriguez Jr of the Denton Police Department in Texas. He was shot in the head and leg during a routine traffic stop. He is in critical but stable condition.

11/3 - Chique has offered to help rickl, who lives nearby and is dealing with cancer, if rickl could use any assistance. Rickl, if you are okay with that, please send me (Annie's Stew) your email address and I will pass it along to chique.

11/5 - Pooky and Pooky's girl have had a major setback in the process to become adoptive parents. Pooky's former therapist refused to sign the recommendation form, and now their social worker wants them to withdraw from the program. They ask for prayers as they try to figure out how to move forward.

11/18 - ibguy requests prayers for healing for Jenna, the daughter of a friend and colleague, a wonderful young mother with a very serious case of MS.

11/18 - ibguy also requests prayers for healing and a return to childhood for Elena, the grand-niece of a co-worker. Elena is a 2 ½ year old girl with serious cancer/tumor, who has been in a hospital most of her life.

11/18 - ibguy requests prayers for healing and direction for his mother-in-law, Marilyn, who is 86 years old and was in a bad car accident. Marilyn is transitioning from rehab to Assisted Living.


Praise reports:

10/17 - sock_rat_eez sends thanks for all the prayers! His pre-surgery tests went well and he is hoping for the same for the mid-November tests, so surgery can take place before Christmas!


Requests for continued prayer:
For healing from cancer:

- OldDog'sinMo's wife, Slapweasel (also for an organ donor) and strength in caring for elderly parents with have memory and other issues, Cheribee, also Tami's daughter, Circa's brother,

- VNRedLeg, Scott M., Fox 2!'s friend, Mary Beth for healing from bladder cancer, Mother of a co-worker of Josephistan , Rickl-healing from cancer-he has an additional lesion and numbness in back area, Suzanne's friend Kevin-told that he has six months to live-is praying for a miracle.

- For Laura who has metastastic breast cancer and told she has 3 years to live. Flounder's MIL, continued healing from cancer.

9/25 - Update from VNRedLeg - "Still on Luprin for my cancer. 9 weeks of radiation begins in Dec. Next PSA and blood tests 1 Nov. In the meantime had surgery for a distal bicep tendon tear (R arm) and emergency eye surgery for vitreous hemorrhage (R eye). Very grateful for your prayers!"


Other continuing health issues and requested prayers for healing:

- Fixeupperupper's mothers-kidney function.

- Michelle's son- continued recovery from car accident.

- Sock-rat-eez, thanks that recovery is going really well, the medical guys have released me from treatment for the dangerous embolisms that occurred during my emergency surgery back in February, so the path is clear to the next step; the surgical team wants a colonoscopy to get a look at things in there before the reversal. Nothing scheduled yet, but hopefully soon.

- USNTakin and wife-he asked particularly that she have relief from pain, but strength and relief from pain for both of them.

- For Allison- in her 30's-for complete healing after a stroke after having a baby.

- For healing for Josephistan's mom who has difficulty with daily tasks and is anxious and withdrawn. Also strength for him caring for his mom as he is alone in doing this. Help in finding a caregiver. He also needs job help.

- Hrothgar's SIL, for diabetes related neuropathy.

- Poster ET going through a difficult time.

- Beltway Elite's mother-recovery while in recovery from stroke.

- Hrothgar's friend, a hospice counselor who needs healing after being affected by fumes from muriatic acid.

- Healing for Blaster's son who has issues with depression.

- 10/17 for continued blessings on sock_rat_eez' medical condition and care.

- 10/17 LR has pneumonia, and could use prayers for healing.


Job needs and concerns:

- Emperor County Boy asked for prayers for wisdom and guidance and direction in his job search and in other areas.

- Donna&&&& needs FT job in areas of expertise

- PDX Republican needs sedentary PT job.

- Insomniac has been in touch with a company about receiving some work in his field. Please continue to pray for him in this endeavor that this does indeed work out for him as there have been many false starts and dead ends.

- Anonymous poster needs prayers for more work and rough places made smooth.

Wednesdays are days in which mothers in the horde and anyone else says special prayers for children of horde members. Please include the grandchildren as well.
Please note: Prayer requests are generally removed after five weeks or so unless we receive an update.
This in NOT because we don't care; It's simply because of lack of space. Updates as well as thanks for answered prayer and new prayer requests are always welcome. Please feel free to copy requests which you see on the board and send them to apaslo@hotmail.com. I won't know unless someone tells me! Thank you and God bless!
Please remember the Prayer of St. Francis:
http://www.prayerguide.org.uk/stfrancis.htm


Today's Edition Of The Morning Rant Is Brought To You By Lasagna: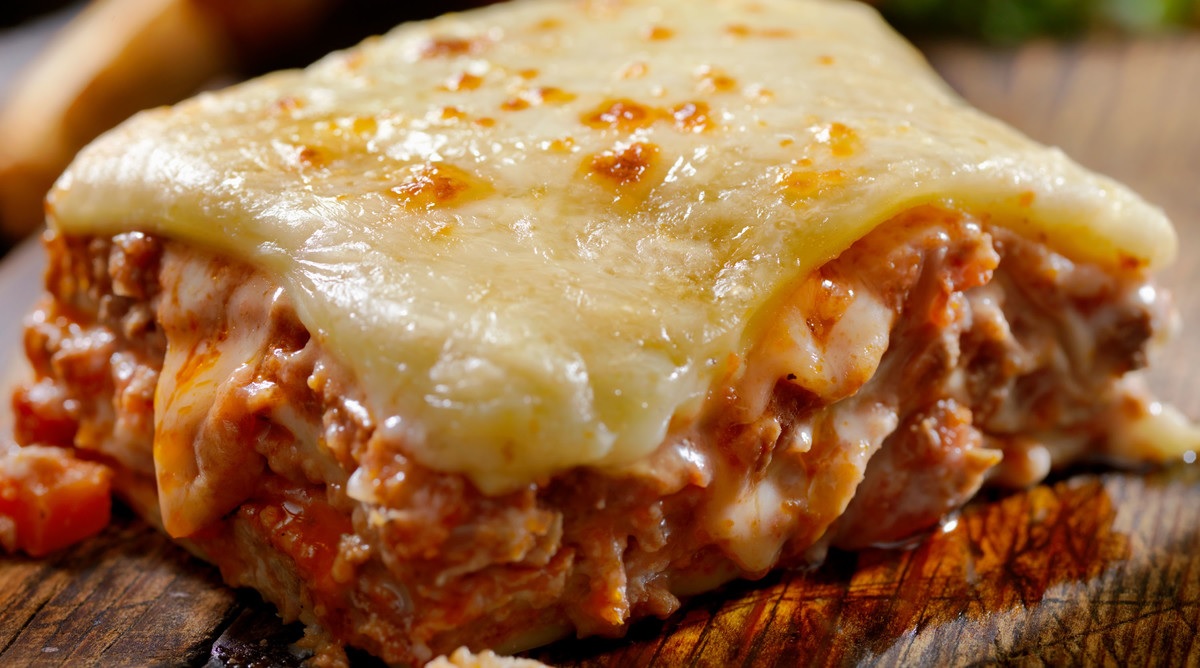 (click for bigger lasagna)

posted by OregonMuse at
11:18 AM
|
Access Comments