« Saturday Evening Movie Thread 11-23-2019 [Hosted By: Moviegique]
|
Main
|
EMT 11/24/19 »
November 23, 2019
Saturday Overnight Open Thread (11/23/19)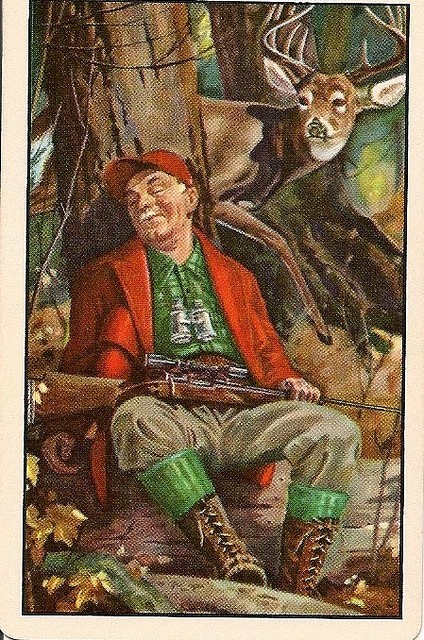 ***
The Saturday Night Joke
In case you are having a rough day, here's a stress management technique recommended in all the latest psychological journals.
The funny thing is that it really does work and will make you smile !
1. Picture yourself lying on your belly on a warm rock that hangs out over a crystal clear stream.
2. Picture yourself with both your hands dangling in the cool running water.
3. Birds are sweetly singing in the cool mountain air.
4. No one knows your secret place.
5. You are in total seclusion from that hectic place called the world.
6. The soothing sound of a gentle waterfall fills the air with a cascade of serenity.
7. The water is so clear that you can make out the face of the liberal Democrat Congress person you are holding underwater.

See it worked. You're smiling.
You feel better already. H/T Hrothgar
***
***
Customers, employees chase deer through Ohio Walmart

Workers and employees at a Walmart store in Ohio came to the rescue of a confused deer that made its way inside the store and couldn't find a way back out.
***
Is it a good thing to encourage low income kid's belief in Santa Claus? 'The United States Post Office has set up a website for what they're calling Operation Santa'

Feel like being a saint this holiday season? Specifically Saint Nick? You can, by making a random low-income kid's Christmas dreams come true. The United States Post Office has set up a website for what they're calling Operation Santa and it's one of the best Christmas charity ideas ever.

The premise is simple. Every year the USPS gets countless letters to Santa, many from kids whose parents aren't able to make their wishes come true. Now, the Post Office is letting people "adopt" a letter and send presents to the family based on the Christmas lists the kids sent to Santa. Are you crying a little? I'm crying a little.
***

Me on a skate board. Nah, just kidding.
***

Today he would probably be shot down and imprisoned. Thomas Fitzpatrick, quite the pilot.

Thomas Fitzpatrick was born in New York City in 1930, possibly in the upper Manhattan neighborhood of Washington Heights. He served in the U.S. Marine Corps in the Pacific Theater of World War II, though where exactly in the Pacific isn't known.


After he was honorably discharged from the Marines, instead of leaving the military life behind, Fitzpatrick joined the U.S. Army, where he served in the Korean War. Wounded during the fighting, he received a Purple Heart and finished out the war with the Army, eventually returning to civilian life after his term of service; though he was known to be a restless soul.

"Tommy had a crazy side," said Fred Hartling, an old neighbor of Fitzpatrick's who talked about the young pilot's early antics in the New York Times. Hartling's brother, Pat, was good friends with Fitzpatrick, and Hartling said the two were part of "a wild bunch" of friends.
***

As we approach Thanksgiving dinner next Thursday, Is this the seating chart at your home?
***

Some of you are very Christmas oriented. Are your Christmas cards this strange?
***
THE ONT MUSICAL INTERLUDE
***

The Devil made me do it. Genius Award Winner.

After the bug-eyed Louisianan, 27, was arrested Friday evening for narcotics possession, he told cops "the devil framed him."

Responding to a 911 call about a suspicious person, police found Redfearn standing on a porch of a residence in West Monroe. According to a police report, Redfearn lives about 20 miles away in the town of Eros.

As a sheriff's deputy approached him, Redfearn allegedly threw a white pill bottle containing methamphetamine into the yard.

Awesome mug shot wouldn't you agree?
***

Tonight's ONT has been brought to you by Signage.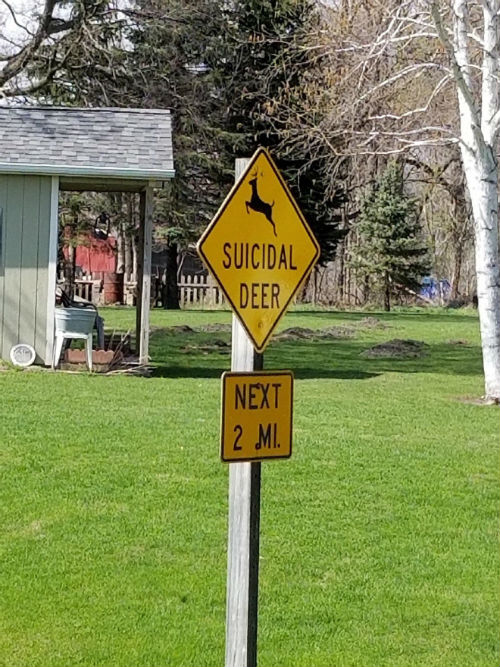 Notice: Posted with permission by the Ace Media Empire, AceCorp, LLC and the WI DNR.

posted by Misanthropic Humanitarian at
10:00 PM
|
Access Comments