« Rod Stewart: International Superstar of... Model Railroad Building
|
Main
|
The Morning Report - 11/14/19 »
November 13, 2019
Wednesday Overnight Open Thread (11/13/19)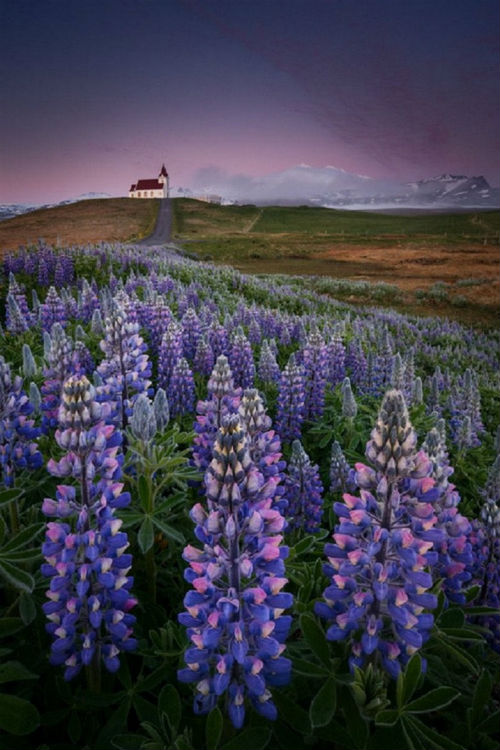 ***
THE QUOTES OF THE DAY

Quote I

"Many of these crimes are still being prosecuted, we have a long way to go to decriminalize poverty and homelessness," Chesa Boudin

Quote II

"Yes. It comes a point when you gotta take a stand. "We don't have two parties anymore. We have good vs. evil. When you got one party that says it's OK to kill babies and by the way, this is the first time I've ever seen a liberal get mad about chopping up a baby."Hoyt Hutchinson

Quote III

"The union framework is inherently adversarial. That dynamic doesn't reflect who we are as a company, how we interact, how we make decisions, or where we need to go."Kickstarter CEO Aziz Hasan

Quote IV

"I unironically embrace the bashing of rural Americans. They, as a group, are bad people who have made bad life decisions. Some, I assume are good people. But this nostalgia for some imagined pastoral way of life is stupid and we should shame people who aren't pro-city,"Jackson Kernion,

Quote V

The apocalyptic world vision you hold has been a strip landing for those who have hated progress throughout history. Your apocalyptic predictions have been made for millennia, and, we're still here. We will still be here long after you've grown up and we have forgiven you for skipping classes, thereby lowering the intelligence quotient of an entire generation. Prof. Jason D. Hill
***

Related to Quote V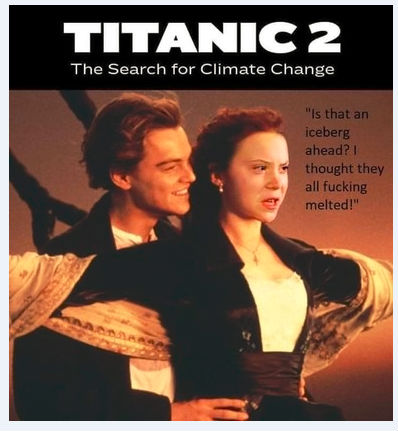 H/T Bob
***
My kind of commercial. NSFW-Language

***
Has it been a rough week? Do you need to relax? Would you like to smile, perhaps giggle? Well click on this. I promise you will not be disappointed.
***
NSFW-LANGUAGE
Don't mess with a man's ride.
***

But, will they tow a boat? The world's most expensive rides.

Today's supercars boast blistering top speeds, face-melting acceleration and six-figure price tags. But when considering the most opulent and best-performing vehicles ever made, you're talking about exclusive on-off models and absurdly powerful hypercars with multimillion-dollar asks. With a combined total value of more than $70 million, these 10 ultra-extravagant models are the most expensive new road-going machines in the world:
***
Epstein didn't kill himself.H/T Hank Curmudgeon
***
Let me break out my Humanitarian side. Oh F*cking No!!!!

When you hear how many people are living on land that might be underwater by 2100, you might wonder how we know exactly how high the sea level will be so far into the future. That kind of modeling is incredibly complex, and involves countless calculations and assumptions that influence the outcome. But you probably don't wonder how we know the elevation of the land. In many parts of the world a quick glance at Google Maps can tell you how many feet above sea level you are at any given time.

But like anything we measure, our estimations of elevation are inherently error-prone. When you're measuring how high a mountain is, being off by two meters (that's 6.56 feet) it's not a huge deal. But rising seas can make the same margin of error deadly for coastal areas.

And that's exactly what's happening.

When researchers at Climate Central used a new method called CoastalDEM to estimate the elevations of the world's coastal areas, the number of people vulnerable to sea level rise nearly tripled previous calculations. The new projection suggests up to 630 million people live in places that could be underwater by 2100, with more than half of those slipping under the rising seas by 2050. They published their findings in Nature Communications.
If I'm still around on this day in 2050 I'm going to laugh in their faces.
***
***
Once again a government attacks a law abiding, tax paying business. Government allows urban outdoorsmen to piss, shit and shoot up wherever they please. It is up to the property owners to clean up at the end of a fine.

Upon seeing this story, you might be tempted to think it was about San Francisco, but it actually takes place in Denver, Colorado. Jawaid Bazyar is the owner of a communications company named FORETHOUGHT.net. His building is adjacent to an alley where groups of homeless people, prostitutes and drug addicts hang out. Recently, the problem has spiraled out of control and people have been urinating and defecating in the alley, along with leaving discarded hypodermic needles on the ground.


Despite having complained to the police repeatedly, nothing seemed to change and Bazyar grew distraught at the prospect of his employees having to clean up the potentially hazardous waste. The city of Denver responded by issuing him a citation and fining him for not keeping the property clean. (CBS Denver)

What will be the straw that broke the camel's normal citizen's back?
***

The ONT is always looking out for you. TM. As global warming pounces upon the USA, no need to start your car to warm it up.

An intense cold snap is threatening to smash record lows across much of the nation through Thursday.

With temperatures sliding and winter fast approaching, many car owners are asking: How often should I start my car to warm it up?

Turns out, the answer doesn't lie in frequency.

Experts at AAA, a federation of motor clubs, say it's not a good idea to warm your car up to keep it from freezing.

"Ninety-five percent of the cars on the road today don't use carburetors, so you no longer need to warm them up on cold days," said Mike Calkins, manager of technical services at AAA.
***
Thanksgiving mainstays, turkey, dressing and some NFL football. Looks like someone wants to get all political. Will the NFL and Salvation Army tell Ellie Goulding piss off wanker?

On Tuesday, English singer and songwriter Ellie Goulding warned that she will cancel her scheduled performance on Thanksgiving at halftime of the Dallas Cowboys football game unless the Salvation Army makes a "solid, committed pledge or donation to the LGBTQ community."

I suppose the love connection of Joe & Troy feel compelled to support Ellie.
***

Federal Court Rules Suspicionless Searches of Travelers' Phones and Laptops Unconstitutional

In a major victory for privacy rights at the border, a federal court in Boston ruled today that suspicionless searches of travelers' electronic devices by federal agents at airports and other U.S. ports of entry are unconstitutional.

The ruling came in a lawsuit, Alasaad v. McAleenan, filed by the American Civil Liberties Union (ACLU), Electronic Frontier Foundation (EFF), and ACLU of Massachusetts, on behalf of 11 travelers whose smartphones and laptops were searched without individualized suspicion at U.S. ports of entry.


"This ruling significantly advances Fourth Amendment protections for millions of international travelers who enter the United States every year," said Esha Bhandari, staff attorney with the ACLU's Speech, Privacy, and Technology Project. "By putting an end to the government's ability to conduct suspicionless fishing expeditions, the court reaffirms that the border is not a lawless place and that we don't lose our privacy rights when we travel."

"This is a great day for travelers who now can cross the international border without fear that the government will, in the absence of any suspicion, ransack the extraordinarily sensitive information we all carry in our electronic devices," said Sophia Cope, EFF Senior Staff Attorney.
***
THE ONT MUSICAL INTERLUDE
&
&
13 Nov 1976
The Melody Maker announced UK dates for the first major punk tour with The Sex Pistols and the Ramones co-headlining along with Talking Heads, The Vibrators and Chris Spedding. The 14-date tour which was due to start at Newcastle City Hall on Nov 29th never took place. via thisdayinmusic.com
This would have been one hell of a show.
***

No wonder why she didn't pass the bar exam. Genius Award Winner.

TAMPA — Roberta Guedes has a law degree, but she twice failed to pass the Florida Bar exam. She didn't let that stop her from pretending to be a lawyer.

Federal prosecutors say that in the months after Guedes graduated law school, she used the name of a classmate — one who did pass the Bar — to register two new law firms with the state Division of Corporations. She created websites for both companies, prosecutors said, touting fictitious national and international offices, and displayed stock photos of people who looked like lawyers but were not.
***

The boss listened to his grumbling. And the boss is Tonight's Feel Good Story of The Day.

This 69-year-old Vietnam veteran can finally retire now that his mortgage is paid off—and it is all thanks to his compassionate boss.

Albert Brigas has been working as a mechanic at Renown Auto Restoration in San Antonio, Texas for the last 13 years. He has also been living in the same house for the last 24 years—and he had been putting off retirement until he could finish paying off the mortgage in 2020.

Brigas's boss, Rudy Quinones, has known about the vet's eager retirement plans. In fact, Quinones told KENS: "Albert has been grumbling about that for the past year. His ultimate goal was to retire and have his house paid off."
***

Tonight's ONT has been brought to you by Production Fails.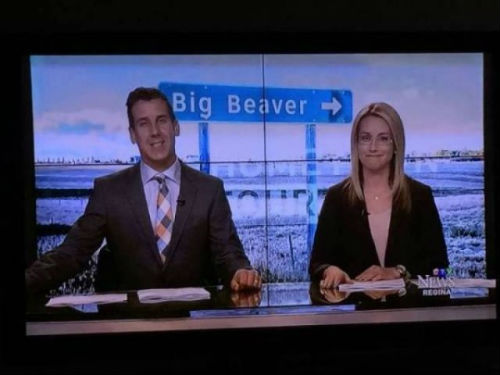 Notice: Posted with permission by the Ace Media Empire and AceCorp, LLC. Contrary to popular belief The ONT is available in AK, HI and P.R. No deposit necessary.


posted by Misanthropic Humanitarian at
10:00 PM
|
Access Comments