« Saturday Evening Movie Thread 11-02-2019 [Hosted by: Moviegique]
|
Main
|
"Fall Back" EMT (literally) »
November 02, 2019
Saturday Overnight Open Thread (11/02/19)
***
THE SATURDAY NIGHT JOKE
A blonde city girl named Amy marries a Colorado rancher. One morning, on his way out to check on the cows, the rancher says to Amy, "The insemination man is coming over to impregnate one of our cows, so I drove a nail into the 2x4 just above where the cow's stall is in the barn.
Please show him where the cow is when he gets here, OK?" The rancher leaves for the fields. After a while, the artificial insemination man arrives and knocks on the front door. "I came to inseminate the cow," he said. Amy takes him down to the barn. They walk along the row of cows, and when Amy sees the nail, she tells him, "This is the one right here."
The man, assuming he is dealing with an airhead blonde, asks, "Tell me, lady, 'cause I'm dying to know. How would YOU know that this is the right cow to be bred?" "That's simple," she said. "By the nail that's over its stall," she explains very confidently.
Laughing rudely at her, the man says, "And what, pray tell, is the nail for?" The blonde turns to walk away and says sweetly over her shoulder, "I guess it's to hang your pants on," she replied.

(It's nice to see a blonde winning...once in awhile.) H/T Legally Sufficient
***

A member of the Moron Horde?
***

Shopping for someone who has "everything"? The ONT is taking a wild guess they don't have this.

In its latest annual gift catalog, Neiman Marcus is offering a champagne vending machine. It goes for a mere $35,000 — champagne not included.
***
Talk about a grudge. Let it go.

Guitarist and co-founding member of Thin Lizzy Eric Bell has lashed out at Metallica, calling them "a pack of bastards," claiming they didn't pay him for a show.

The outburst came in an interview with Bell in the The Irish Sun, with the guitarist saying he was expecting to make £2000 after he was invited to play Whiskey In The Jar with the thrash giants at a show in Dublin in 1999.

Bell was flown to and from the UK with Metallica on their private plane, and, although no fee agreement had been arranged, Bell says he was anticipating some cash when they landed back in the UK.

Or?
***

Stranded cyclist begins to cry.........
***
Agree? Disagree? The 50 most important websites of all time.
***

Do you have a sibling or two or more? Funny sibling photos.
***

You too my friend can have an offshore bank account.

Offshore banking is a thing you hear don't hear about in normal, everyday, real life. It's for news stories about tax-evaders who got caught. It's for this season's plot of of How to Get Away With Murder.

But the practice of storing your cash in a bank account outside your home country's borders is far more widespread than its use specifically for criminal activity.

Some people choose offshore accounts for privacy, or to make international transactions easier. Others choose it to ensure economic or political stability.

You? Maybe you're not concerned about any of those things. And we're going to assume you're not trying to evade your taxes. But you've watched enough action movies to know that this is knowledge you might want to have handy someday.
***
When balloons are outlawed. Only outlaws will have balloons. Did I mention drugs? And drugs.

Oct. 31 (UPI) -- A team of Australian doctors said they removed a marijuana-filled balloon from inside the nose of a man who inserted the object into his nostril 18 years earlier.

The doctors at Westmead Hospital in Sydney wrote in the British Medical Journal's Case Reports that the patient, a former prison inmate, recalled his girlfriend had smuggled a small balloon filled with cannabis to him during a visit to the prison 18 years ago.
***

Looking for a fresh start? Have you ever considered Tulsa, OK?

If you've been considering relocating, you might want to consider Tulsa.

Applications are now open for Tulsa Remote, a program that is offering $10,000 to anyone who is willing to relocate to Tulsa for at least a year. The program officially launched this year and is growing for 2020 from just 100 participants to 250. So if you applied last year and didn't get in, try again—you now have a better chance of scoring a spot.

If you're selected, you'll get $10k in the form of a small grant that is distributed over the course of the year. Additionally, participants are also given a free spot at a local co-working space and access to specially curated housing options (a 2 bedroom averages $658/mo).

Tempting, but I'm tired of moving.
***
***

The world is upside down in NYC. You can abort babies at the time of birth. But God forbid you serve foie gras.

Big Foie Gras isn't going down easy. Producers of foie gras in New York and Quebec plan to sue New York City over the ban that the City Council passed yesterday. "They gave us a three-year grace period, and the law is so completely screwed up in terms of constitutionality in New York and federally that we don't have any real concern," says Marcus Henley, the manager of Hudson Valley Foie Gras in Sullivan County, New York. They aren't actually all that concerned about fattened bird liver's becoming contraband in the five boroughs. "It won't ever be enforced."

Sponsored by Manhattan councilwoman Carlina Rivera, who called foie gras "the most inhumane process," the ban would affect New York State producers Hudson Valley, La Belle, and D'Artagnan. Violations would be punishable by a $2,000 fine. Over the summer, Henley testified against the ban and told a Wall Street Journal reporter that if it passed, Hudson Valley would "lose jobs" and "maybe the business."
***
Now that Halloween is over, Christmas is right around the corner. Wine Advent Calendar.

Getting candy from an Advent calendar is perfectly fine for kids, but adults may be craving something a little more sophisticated for the holidays. This wine Advent calendar from ALDI gives you a new reason to celebrate every day leading up to Christmas.

According to Delish, ALDI's Advent calendar was a huge success when it originally rolled out in U.S. locations at the end of 2018. The hit product is returning for the 2019 holiday season, and festive wine connoisseurs can pick up one starting November 6 at ALDI stores that sell alcohol.
THE ONT MUSICAL INTERLUDE
&&&
***
Thou Shall Not Steal. Genius Award Winner - Video- 1st Runner up.
***

Two happy endings and a Genius Award Winner.

A Montana woman who forced her ex-boyfriend to have sex at machete-point has been sentenced to 20 years in state custody, court records show.

A District Court judge Tuesday sentenced Samantha Mears, 20, in connection with her arrest last year for breaking into the victim's Great Falls home and sexually assaulting him.

Pictured at right, Mears was committed to the custody of Montana's Department of Public Health and Human Services for placement in a mental health facility. Her 20-year sentence was the maximum penalty allowed for the sex attack.

Mears's case was placed on hold shortly after her June 2018 arrest when doctors hired by prosecutors and defense counsel concurred that she was, at the time.
***

Tonight's ONT has been brought to you by The Cult of Personality.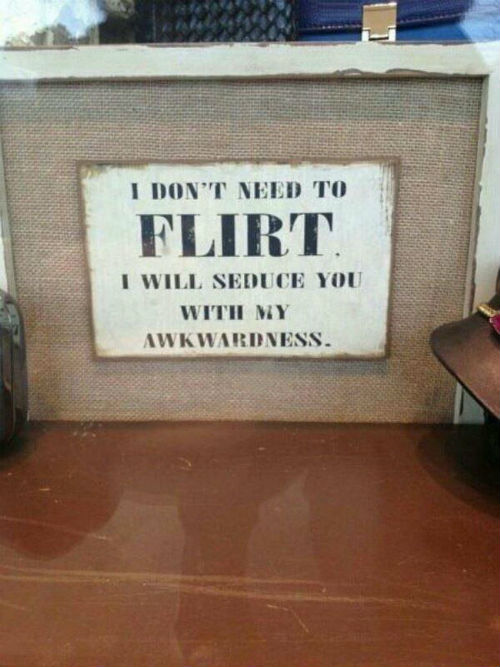 Notice: The ONT is 100% organic & a free trade product. Proudly supported by the Ace Media Empire and AceCorp, LLC.

posted by Misanthropic Humanitarian at
10:00 PM
|
Access Comments