« Saturday Overnight Open Thread (10/19/19)
|
Main
|
Groucho Marx Redux: "Who Are You Going To Believe, Me Or Your Own Eyes?"
Islam Isn't Responsible For Islamic Terrorism? Huh? »
October 20, 2019
Sunday Morning Book Thread 10-20-2019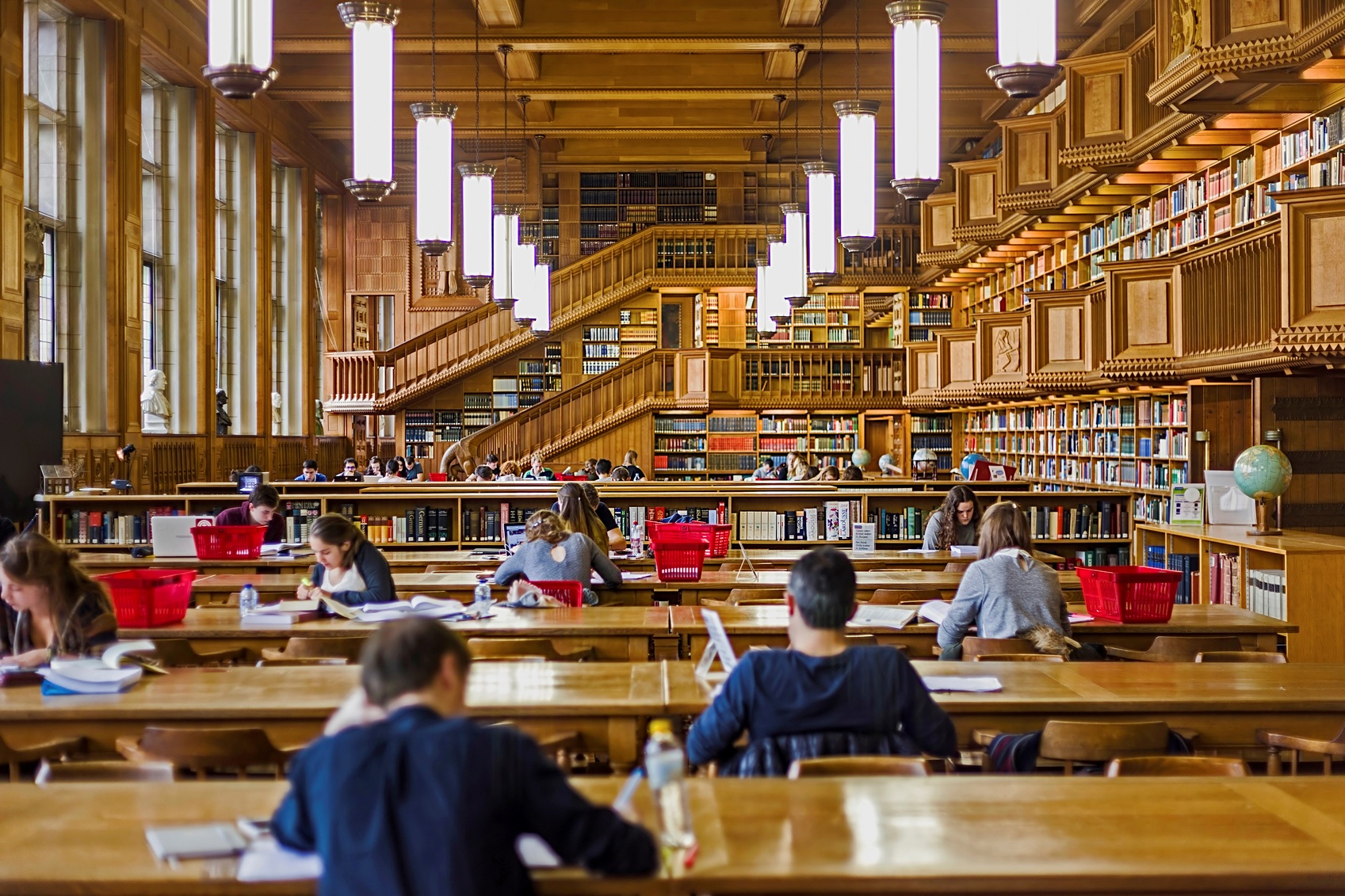 University Library of Leuven-Louvain, Belgium

Good morning to all you 'rons, 'ettes, lurkers, and lurkettes, wine moms, frat bros, crétins sans pantalon (who are technically breaking the rules), jokers, smokers, midnight tokers, and the pompatus of love, whom I just know gets up early on Sundays just for this thread. Welcome once again to the stately, prestigious, internationally acclaimed and high-class Sunday Morning Book Thread, a weekly compendium of reviews, observations, snark, witty repartee, hilarious bon mots, and a continuing conversation on books, reading, spending way too much money on books, writing books, and publishing books by escaped oafs and oafettes who follow words with their fingers and whose lips move as they read. Unlike other AoSHQ comment threads, the Sunday Morning Book Thread is so hoity-toity, pants are required. Even if it's these pants, which look like a lot of wishful thinking went into making them. In fact, one might call them the triumph of hope over experience.

It Pays To Increase Your Word Power®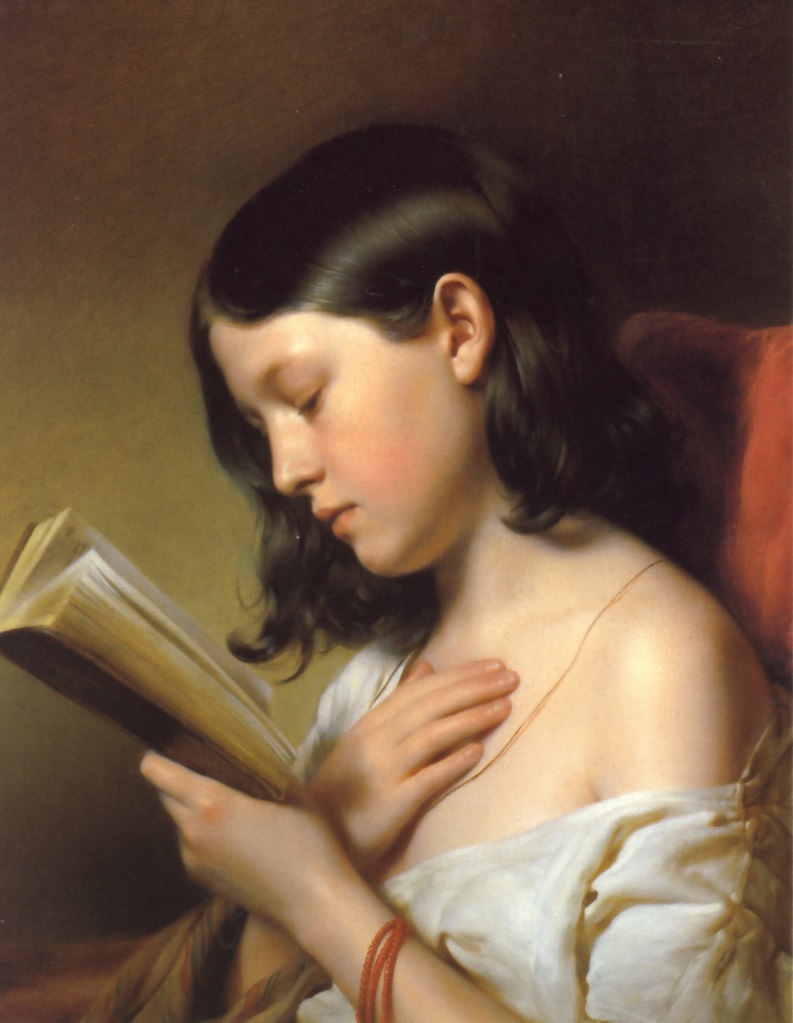 'Girl Reading', Franz Ebyl, 1850
A Book By A Bunch of Guys Named Dave
The history of science fiction and fantasy is littered with stories by Davids of distinction. Now, for the first time, an anthology by people named David, for everyone.

Read along as editor David Afsharirad guides you through the strange, wondrous imaginations of the great Davids of the field, past and present. Fifteen tales by David Weber, David Drake, Gregory Benford & David Brin, David B. Coe, D.J. Butler, Avram Davidson, David H. Keller, and many more.
And what do these Davids like to write about?
Herein you will find: a Depression-era magic man who comes face-to-face with an ancient evil. A once-promising filmmaker whose fate depends on a movie-producing AI. A shape-shifting detective on the trail of a pack of werewolves. A sentient tank who must confront one of its own. And a diner regular who gets more than he bargained for when he orders the soup du jour.
Yes, The Chronicles of Davids has all that and more!
Some SJW types are whining at Baen because, well, because all of the authors are named Dave and so therefore it's not very inclusive. Particularly toward women. So Baen said, hold on, we've got this, Women of Futures Past, edited by Kristine Kathryn Rusch.
You'll find Northwest Smith, C.L. Moore's famous smuggler who predates (and maybe inspired) Han Solo by four decades. Read Leigh Brackett's fiction and see why George Lucas chose her to write The Empire Strikes Back. Adventure tales, post‑apocalyptic visions, space opera, aliens‑among‑us, time travel—these women have delivered all this and more, some of the best science fiction ever written!
Also stories by Lois McMaster Bujold, Pat Cadigan, CJ Cherryh, Zenna Henderson, Nancy Kress, Ursula K. Le Guin, Anne McCaffrey, Andre Norton, James Tiptree, Jr., and Connie Willis.
And then the SJWs went, "oh, women, pfft!" and rolled their eyes. I guess they wanted more gay Muslim midgets of color. And complained that there weren't any *contemporary* women authors.
Hell with them. Let them watch the new, super-woke Batwoman series on CW. Nobody else is.



Who Dis: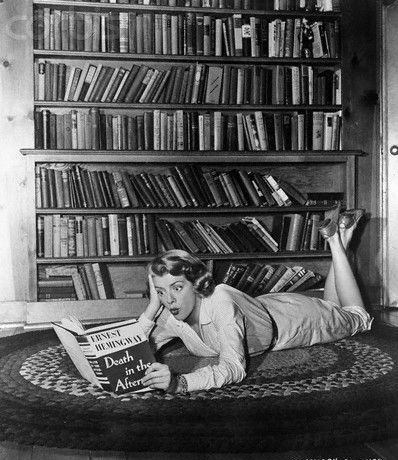 Last Sunday's 'Who Dis' was
Ethan Hawke
.


Moron Recommendations
Vic digs up an old classic:
8 I started to read Islands of Rage and Hope by John Ringo but I noted reference to a 1950s dystopian book named 'Alas, Babylon' by Pat Frank. It was about a nuclear war between the US and Russia and how a small town in FL coped with it. It sounded interesting so I downloaded it and read it. It was a short novel and pretty cheap. It was interesting.

Posted by: Vic at October 13, 2019 09:04 AM (mpXpK)
That brings back memories. I first read Alas, Babylon when I was in high school back in the 70s. What I remember best about it is the episode where the family had to find a source of salt. In post-apocolyptic America, there is no electricity and hence no refrigeration, so the preservative qualities of salt have suddenly become very important.
Alas, Babylon is a 1959 novel by American writer Pat Frank (the pen name of Harry Hart Frank). It was one of the first apocalyptic novels of the nuclear age and has remained popular more than half century after it was first published, consistently ranking in Amazon.com's Top 20 Science Fiction Short Stories list (which groups together short story collections and novels) and has an entry in David Pringle's book Science Fiction: The 100 Best Novels. The novel deals with the effects of a nuclear war on the fictional small town of Fort Repose, Florida, which is based upon the actual city of Mount Dora, Florida. The novel's title is derived from the Book of Revelation: "Alas, alas, that great city Babylon, that mighty city! for in one hour is thy judgment come."
So it's the godfather of the post-apocalyptic science fiction sub-genre.
Sometimes Amazon will gouge you for these sorts of classic books, but surprisingly, the Kindle edition is only $2.99. As Vic says, it's a short, cheap read.
___________
Stuff they don't teach in schools any more:
31 Last week, my wife, the lovely and gracious Annalucia, and I visited Montpelier, the home of James and Dolley Madison. The estate has been restored relatively recently and is well worth visiting. Madison's study on the second floor, a small room looking east that in his day was literally stacked high with books, is impressive in its simplicity; and to stand in the place where that genius devised his "Virginia Plan", the first draft of what was to become the US Constitution, was for me quite moving. If you have the opportunity, you should go.

I mention this because the docent who guided us through the mansion, and who was excellent, recommended "The Three Lives of James Madison: Genius, Partisan, President" by Noah Feldman. Annalucia and I are reading it aloud, as is our habit, and we're about halfway through the Philadelphia convention. So far, the book is excellent. Feldman organizes and presents this complex material in a way that is lucid and compelling.

Previously, I'd read Lynne Cheney's biography of Madison, and found it to be superficial. Feldman is much more substantive. I think it is a good introduction to Madison's life and thought; and understanding Madison is a key to understanding our Republic. Highly recommended.

Posted by: Brown Line at October 13, 2019 09:17 AM (S6ArX)
The Amazon blurb for this book is quite lengthy. Madison hoped to
...eradicate partisanship yet found himself giving voice to, and institutionalizing, the political divide. Madison's lifelong loyalty to Thomas Jefferson led to an irrevocable break with George Washington, hero of the American Revolution. Madison closely collaborated with Alexander Hamilton on the Federalist papers—yet their different visions for the United States left them enemies.
This is great stuff. What *do* they teach in schools these days?
We may be more familiar with other Founding Fathers, but the United States today is in many ways Madisonian in nature. Madison predicted that foreign threats would justify the curtailment of civil liberties. He feared economic inequality and the power of financial markets over politics, believing that government by the people demanded resistance to wealth. Madison was the first Founding Father to recognize the importance of public opinion, and the first to understand that the media could function as a safeguard to liberty.
"Could".
One wonders what Madison would have to say about what our media has become, namely, fluffers for the basest sorts of perfidy, assholery, and totalitarianism. Of course, it was Geo. Washington (I think) who referred to the journalists of his day as "infernal scribblers", so maybe he wouldn't be all that surprised.
It's $12.99 for the Kindle edition of The Three Lives of James Madison: Genius, Partisan, President
___________
A lurker writes:
I just finished a copy of Thomas Sowell's In Search of Cosmic Justice. Written about 20 years ago, still worth the read and very prescient.
Any book whose Amazon blurb begins with:
This is not a comforting book
...is probably worth a look:
[I]t is a book about disturbing issues that are urgently important today and enduringly critical for the future. It rejects both "merit" and historical redress as principles for guiding public policy. It shows how "peace" movements have led to war and to needless casualties in those wars. It argues that "equality" is neither right nor wrong, but meaningless.

The Quest for Cosmic Justice shows how confused conceptions of justice end up promoting injustice, how confused conceptions of equality end up promoting inequality, and how the tyranny of social visions prevents many people from confronting the actual consequences of their own beliefs and policies. Those consequences include the steady and dangerous erosion of the fundamental principles of freedom -- and the quiet repeal of the American revolution.
The Quest for Cosmic Justice is available on Kindle for $12.99, but there are cheap, used paperbacks available, too.
Of course, pretty much any book by Thomas Sowell is worth reading. The man is a national treasure.

___________


Old and Busted: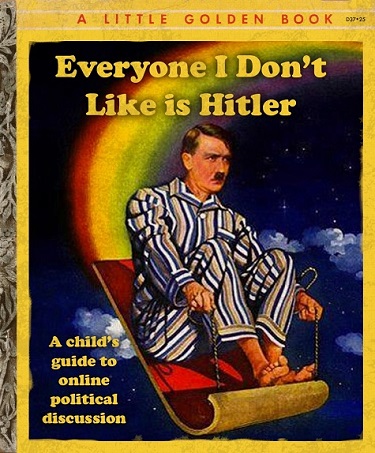 The New Hotness: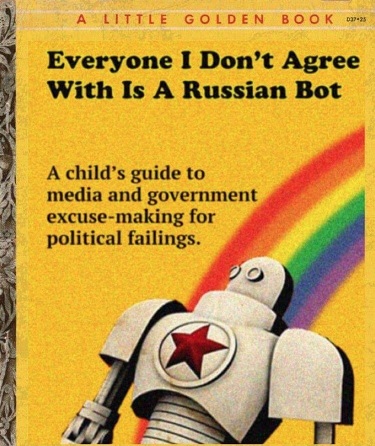 Books By Morons
Last we heard from conservative author Adam Lane Smith, his action hero, Maxwell Cain, couldn't eat his burrito lunch without bad guys trying to kill him. But now it seems he's pioneering a new subgenre of science fiction, called "heavy metal Christian pulp" with his latest novel, Gideon Ira: Knight of the Blood Cross, which is the first installment of his new Deus Vult Wasteland series:
Demons and Necromancers haunt a burnt and blasted future in the ruins of what was once America.

A holy crusader sworn to slaughter the dark cults of Ba'al the Ever-Hungry must rescue a band of innocent children with his blade and blood-soaked gauntlets, or die trying.

All of Hell thirsts for his blood, but a man of God will never be broken. This holy crusader's vengeance will be brutal.
The Kindle edition is $3.99. It is also available in paperback.
This is the first in Smith'a Deus Vult Wastland series.
___________
I think pimping an academic author really classes up the joint. A lurking moron author e-mails:
I'm a history/archaeology professor at a small Texas College (TJC-The College of East Texas) and publish quite a bit, usually in other people's books.

But, my own collaborator, Jennifer Loughmiller-Cardinal recently published our own book on Native American tobacco.

It's an academic book, so it is not cheap. They're expensive because the print run is so small.

At any rate, for those who are interested in not reading anything political, it's about pre-Colombian tobacco among the Maya peoples of Central American, the largest group of Native Americans in the Americas, its ritual, medicinal, and recreational uses, the oldest snuff bottle tradition in the world, and the chemistry, biology, history, and archaeology of all of the above.
And not just the Maya, apparently, because the Amazon blurb says
...this volume assembles scholars from a variety of disciplines and specialties to discuss tobacco in modern and ancient contexts. The chapters utilize research from archaeology, ethnography, mythic narrative, and chemical science from the eighth through the twenty-first centuries.
And he ain't kidding about it not being cheap. Breath and Smoke: Tobacco Use among the Maya sells for $75.00, hardcover.
___________
And speaking of another expensive academic book, another really smart moron wrote a philosophical treatise, The Epistemological Skyhook: Determinism, Naturalism, and Self-Defeat
Throughout philosophical history, there has been a recurring argument to the effect that determinism, naturalism, or both are self-referentially incoherent. By accepting determinism or naturalism, one allegedly acquires a reason to reject determinism or naturalism. The Epistemological Skyhook brings together, for the first time, the principal expressions of this argument, focusing primarily on the last 150 years. This book addresses the versions of this argument as presented by Arthur Lovejoy, A.E. Taylor, Kurt Gödel, C.S. Lewis, Norman Malcolm, Karl Popper, J.R. Lucas, William Hasker, Thomas Nagel, Alvin Plantinga, and others, along with the objections presented by their many detractors. It concludes by presenting a new version of the argument that synthesizes the best aspects of the others while also rendering the argument immune to some of the most significant objections made to it.
This isn't a light read. The Kindle version is north of $50, but you get a lot of meat for your money. But Jim gave a couple of interviews (here and here) where he talks about the issues he raises in his books, as well as many other books and authors.

___________
So that's all for this week. As always, book thread tips, suggestions, bribes, insults, threats, ugly pants pics and moron library submissions may be sent to OregonMuse, Proprietor, AoSHQ Book Thread, at the book thread e-mail address: aoshqbookthread, followed by the 'at' sign, and then 'G' mail, and then dot cee oh emm.
What have you all been reading this week? Hopefully something good, because, as you all know, life is too short to be reading lousy books.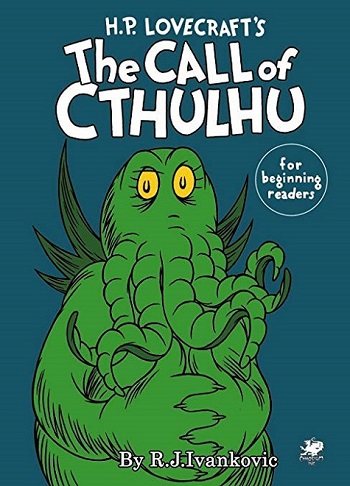 posted by OregonMuse at
09:00 AM
|
Access Comments