ę Open Thread
|
Main
|
The Morning Report - 10/15/19 Ľ
October 14, 2019
Monday Overnight Open Thread (10/14/19)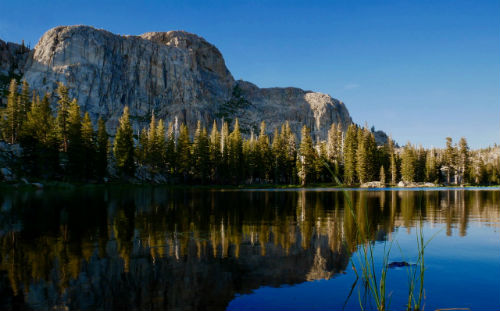 (H/T AKA Average Guy)
***
THE QUOTES OF THE DAY

Quote I


"Hunter always understood that his father would be guided, entirely and unequivocally, by established U.S. policy, regardless of its effects on Hunter's professional interests," "He never anticipated the barrage of false charges against both him and his father by the President of the United States."George Mesires

Quote II

"We believe that the continued governmental inaction over the climate and ecological crisis now justifies peaceful and non-violent protest and direct action, even if this goes beyond the bounds of the current law," Emily Grossman

Quote III

"We have not had that [indoor] option for — it's been at least 20 years that we have the ability to shoot anywhere indoors around here," Southern Maryland resident Bill Kitchens

Quote IV

"The radical Democrats policies are crazy. The politicians are corrupt. Their candidates are terrible. They know they can't win an election so they are pursuing an illegal, invalid, and unconstitutional bullshit impeachment." POTUS Donald J. Trump

I wish POTUS George W. Bush had shown 25% as much fight as Trump.
***
This month, Washington, D.C. — which is literally named after Christopher Columbus — voted to abolish the celebration of Columbus Day. Alaska, Hawaii, Maine, New Mexico, South Dakota, and Vermont do not celebrate Columbus Day, either. These states struck down the holiday in favor of Indigenous Peoples' Day, which the U.N. celebrates on August 9.

Here are 5 reasons to celebrate Columbus Day on October 14, and to leave Indigenous Peoples' Day on August 9 where it belongs. Contrary to popular belief, Columbus Day is a celebration of diversity, not oppression.
***

UPDATE: Trumpís Favorite Meme-Maker Carpe Donktum UNSUSPENDED From Twitter After Massive Outcry
Unsuspended, but for how long?
***

Boo-f*cking-hooooooo........The United Nations claims it is running out of other people's money.

United Nations' Secretary General Antonio Guterres complained on Monday that his globalist organization is running a massive deficit of $230 million and could run out of money at the end of the month due to their profligate spending.

"Member States have paid only 70 percent of the total amount needed for our regular budget operations in 2019. This translates into a cash shortage of $230 million at the end of September. We run the risk of depleting our backup liquidity reserves by the end of the month," he wrote.
The United Nations, where virtue signalers profit handsomely.
***

The ONT has poked at single payer medical coverage for some time. Hmmm, wonder what the waiting time will be for this? The U.K.ís Public Health Center for Gaming Disorders Marks a New Era in Fighting Tech Addiction

The battle against gaming addiction entered a new era this week when the U.K. public health system, the National Health Service (NHS), announced the opening of its first center specializing in 'Internet and Gaming Disorders.'

With the new center, the U.K. sets a new baseline for efforts to fight gaming addiction. Other countries have tried to address the issue, but largely on a more limited scale. South Korea, for one, has tried to legislate culture change by policing access to games, but this has proved largely futile. Its 'Cinderella Law' allowing only users 16 years and older to log on to online gaming sites between midnight and 6 a.m. didn't apply to cell phones or tablets.

"Compulsive gaming and social media and internet addiction is a problem that is not going to go away when they play such a key part in modern life," Claire Murdoch, NHS national mental health director, said in the agency's statement.
***

The ONT apologizes. We never saw this coming.

Another #RaiseTheWage success story! Report: Target employees earning higher minimum wage are making less money and losing benefits
***

They extract money from us without our consent. At least they could do is keep our identity safe.

An IRS employee stole multiple people's identities, and used them to open illicit credit cards to fund vacations and shop for shoes and other goods, according to a complaint unsealed last week in federal court.

The complaint accuses the 35-year-old federal worker of racking up almost $70,000 in charges over the course of two years, illegally using "the true names, addresses, dates of birth, and Social Security numbers" of at least three people.
***

When wind and solar just doesn't cut it. Fossil fuel powered generators to the rescue.

Groups like Extinction Rebellion seem to like this phrase — a simple but effective mental image that instills just the right amount of fear and urgency around the use of fossil fuels.

After all, if your home is burning to the ground, the last thing you want to do is go back inside and throw another log on the fire.

Unfortunately for Extinction Rebellion, they appear to have been caught doing just that.

A recent video posted to Twitter appears to show that climate protesters in Berlin not only used a gasoline generator to power their camp, but also went through the extra step of hiding the noisy piece of machinery with wooden pallets and other scrap.
***

Genesis 1:27 King James Version (KJV)
27 So God created man in his own image, in the image of God created he him; male and female created he them.
If you believe this or have ever preached this. You my friend are a criminal. The worst kind, you are a Hater.

'Belief in Genesis 1:27' is 'incompatible with human dignity': Court

Human dignity, the defining value of the West, grows out of the Judeo-Christian belief that the human race was created in the image of God. However, a British court has officially pronounced this truth, revealed in the opening chapter of the Bible, "incompatible with human dignity."

The case involved Dr. David Mackereth, who worked as a disability assessor for the Department for Work and Pensions (DWP). During an early evaluation meeting, a manager asked the 56-year-old Christian whether he would call a transgender person by his or her preferred pronouns, even if they do not correspond to the patient's biological or observable sex.
***

From our friend CBD, heads up on the language.... FSFW
***

The joys of living at Casa Misanthrope? There is no fvcking Candy Status here. No child is adventurous enough to show up in the middle of nowhere.


Since the people you are really trying to impress with your status candy are trick-or-treating kids (and, in turn, their parents), we found it telling that our kid sources all agreed on one thing that separates status from standard candy: the size of the bars. Liz Gumbinner, publisher and editor-in-chief of Cool Mom Picks, says that her kids consider "full-size anything" a big Halloween score, and her 14-year-old confirmed that nothing beats receiving a full-size candy bar. Isaac, the 12-year-old son of Didn't I Just Feed You podcast co-host Stacie Billis, agrees. And Pam Frederick, a mom and the editor and owner of Tribeca Citizen, told us that for her kid, bigger is always better. "My kid says the best thing is a full-size bar, and the worst thing is a toothbrush or a protein bar," she told us.
***

RIP Master Sgt. Mark Allen. Unfortunately, your death was in vain for a traitor.

etired Army Master Sgt. Mark Allen died on Saturday, 10 years after he was shot while looking for a missing soldier in Afghanistan back in 2009. He was 46.

Allen was unable to walk or speak since being shot in the head by a sniper in July 2009 during his attempted search for Army Sgt. Bowe Bergdahl, who walked off his base in Afghanistan and was imprisoned by the Taliban for five years.
***
THE ONT MUSICAL INTERLUDE

This past January I passed on seeing Neil Young, age 73 in concert. In April of this year I saw Mott The Hoople 74 Reunion Tour. Front man Ian Hunter was 79 at the time. May saw me catching Nils Lofgren in concert. Nils is a punk at age 68. August took me to the John Kay concert. Kay performed solo and is 75 years old.

Why are we killing our rock stars? Asks some nobody by the name of James Cleveland at loudersound.com.

No one's denying a musician's right to tour. Once you've experienced the undiluted love a crowd can offer it must be a hard thing to forego. And as for the "they don't need any more money" argument for retirement, well, when did that apply to anyone, ever?

It's our fault. Every time a band tours, we get a diminished version of the previous experience, and we still pay up. The Rolling Stones of 2018 may have been a blast, but were the No Filter tour dates really as good as the Bigger Bang shows a decade ago? Or the Voodoo Lounge dates the decade before that? At some point diminishing returns must come into affect, and performing with a band is an athletic task. Usain Bolt retired at 31, so why are we expecting our rock stars to play into their 70s?
Why does my younger brother who is nearly "29" continue to play? He never made it big like those I previously mentioned. Performance is in his blood. There are a few musician Morons here. And I'm sure they could explain it better than your humble Cob.
I didn't ask or demand any of those artists to play in concert. Once something is in your blood that you love you never want to quit.
***
Born on this day:14 Oct 1946
Justin Hayward, songwriter, lead singer, and guitarist with English rock band The Moody Blues who had the 1965 UK No.1 & US No.10 single 'Go Now' and the hits singles including 'Go Now', 'Nights in White Satin' and 'Question'. via thisdayinmusic.com

I'm not a fan of the Moody Blues. But, Hayward is currently on tour. Fvck off James Cleveland.
***

McGenius is a Genius Award Winner.

OCTOBER 11--An underage collegian who was caught drinking booze early today in an Iowa bar is facing a phony ID charge after cops reported spotting a "fake Hawaii ID with the name 'McLovin,'" in his wallet, according to a court complaint.

During a 12:30 AM check at the Airliner Bar in Iowa City, cops questioned Daniel Burleson "while he had an alcoholic drink in his hand." Burleson, 20, admitted that he was enjoying "a mixed drink containing vodka."

After the University of Iowa business student was escorted from the premises, he gave police his ID, which showed that he was under 21. When cops then asked Burleson for his fake ID, he denied having one.

Seen above, Burleson then took out his wallet and began shuffling through it, the complaint states. That was when "police could see the def's fake Hawaii ID with the name 'McLovin'" and a June 1981 date of birth.
Nice mug shot, cheery.
***
Tonight's Feel Good Story of The Day.
***

Tonight's ONT has been brought to you by Smart Asses.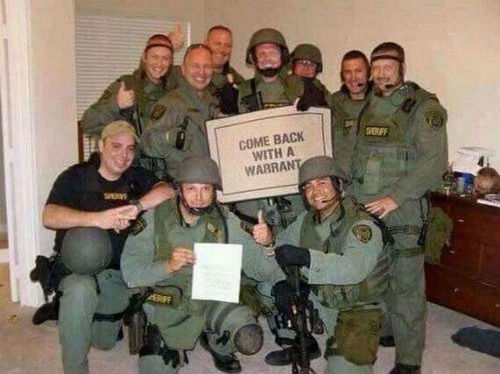 Notice: Posted with permission by the Ace Media Empire and AceCorp, LLC. No shirt, no shoes, no ID, no problem.


posted by Misanthropic Humanitarian at
10:04 PM
|
Access Comments