« EMT 10/13/19
|
Main
|
Suicide Is Painless? »
October 13, 2019
Sunday Morning Book Thread 10-13-2019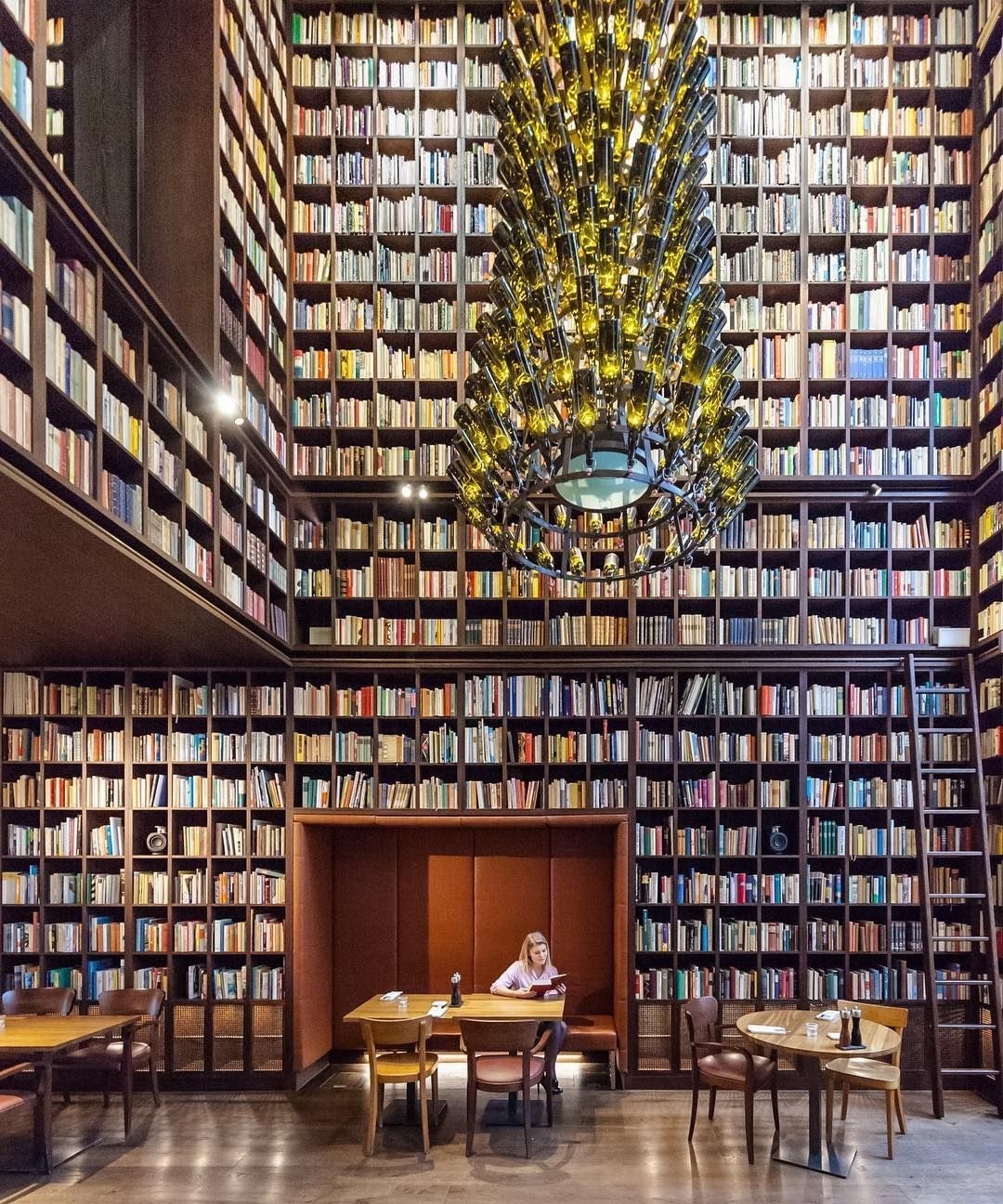 Library Wine Bar. Zürich, Switzerland

Good morning to all you 'rons, 'ettes, lurkers, and lurkettes, wine moms, frat bros, crétins sans pantalon (who are technically breaking the rules), fruits, nuts, flakes, and pretty much the entire bowl of granola. Welcome once again to the stately, prestigious, internationally acclaimed and high-class Sunday Morning Book Thread, a weekly compendium of reviews, observations, snark, witty repartee, hilarious bon mots, and a continuing conversation on books, reading, spending way too much money on books, writing books, and publishing books by escaped oafs and oafettes who follow words with their fingers and whose lips move as they read. Unlike other AoSHQ comment threads, the Sunday Morning Book Thread is so hoity-toity, pants are required. Even if it's these pants, which demonstrate that no matter how hard you try, there's no escape from the 1970s.


Pic Note:
Wine and books. What a great combo:
What better way to while away the hours than in a comfortable armchair with a glass of fine wine in one hand and a good book in the other? The Wine Library in B2 Boutique Hotel + Spa in Zurich is a dream come true for literati and wine connoisseurs alike.

Without a doubt, the jewel in the crown of this former brewery-turned-hotel is the Wine Library. On entering the room you'll be greeted by towers of tomes – the dark wooden shelves are stacked with more than 33,000 books – and huge chandeliers made from original Hürlimann beer bottles that hang from the dramatically high ceilings.

It Pays To Increase Your Word Power®
A SOPHOMANIAC is someone who thinks they're more intelligent than they really are.
To BELUTE something is to cover it in mud.
When asked about his cancellation of the daily press briefings, the President remarked that he had grown weary of being beluted by a screaming mob of sophomaniac howling monkeys.


The Dark Times Are Approaching
We've all heard about the scheduled power blackouts in California due to the threats of wildfires, right?
This WSJ article is behind their paywall, but it says, in part:
For years the util­ity skimped on safety up­grades and re­pairs while pump­ing bil­lions into green en­ergy and elec­tric-car sub­si­dies to please its over­lords in Sacra­mento.
Because what immediately came to mind when I heard about the sceduled (rolling?) blackouts was the scene at the end of Atlas Shrugged where the main characters are looking at New York City from a distance and they see the whole city suddenly go dark. And they know the power is not going to come back on for a very long time. It's actually a very chilling scene.
And even though the PG&E blackouts are planned and the fictional NYC blackout is simply an infranstructure collapse, the progressive hubris, mismanagement, misplaced priorities, and corruption are the same in both. What's happening in California right now is the end result of a thousand little decisions whose cumulative effect has piled up over time. Just like the typhus, shigellosis, hepatitis, and tuberculosis that are appearing in the homeless encampments. It didn't just spring up overnight. It's a direct result of progressive policies implemented by progressive politicians with the tacit approval of California's majority progressive voters. But not according to them, of course. They blame Trump. Even though at the state level, conservatives are practically an endangered species.

( *steeples fingers* )

Everything is proceeding as I have foreseen.

Posted by: Zombie Ayn Rand at October 11, 2019 11:54 AM (l41J9)
Apropos of nothing in particular, I'd like to go to a Libtertarian Party convention and sell bumper stickers that say things like "I'm An Aristocrat of Pull. Call Me For Reasonable Quotes", "There's Nothing Wrong With The World That A 75-Page Speech Can't Fix" and "Honk If You've Schtupped Dagny Taggart".
Just to mess with them.
As a literary work, Atlas Shrugged has its problems. One can argue that it is simply not a very good book. But what is becoming clear is that while it may not be a good book, it certainly is a prophetic book.


They Don't Publish Books Like This Any More:


Moron Recommendations
63 I was fascinated by Jack Cashill's book on TWA 800, so I read another of his books, Hoodwinked. He tells the stories behind intellectual frauds and reveals an unsettling pattern of institutional and cultural deception. Examples include Sacco and Vanzetti, Margaret Mead, Margaret Sanger, Alfred Kinsey, Rachel Carson, and more. At only $1.99, it's a real bargain.

Posted by: Hans G. Schantz at October 06, 2019 09:31 AM (FXjhj)
This is just what the doctor ordered. So much of what the progressive left believe is based on untruth, I've always thought that somebody should make a compilation of the various frauds, hoaxes, and bogus scholarship the left has used to bolster its case. So I snapped up Hoodwinked: How Intellectual Hucksters Have Hijacked American Culture, and at $1.99, it's quite a bargain. Cashill lays bare the foundations of the sexual revolution, multiculturalism, Marxism, and radical naturalism, and shows how much of it is based on errors, half-truths, and out-and-out lies.
Norm Chomsky is one of America's best known public intellectuals, the nation's self-appointed conscience. And, says Arthur Schlesinger, "it has long been impossible to believe anything he says." The bigger problem is that the same -- and worse -- can be said for much of America's cultural elite, and Jack Cashill exposes them all.
___________
24 This week I read Ball of Collusion: The Plot to Rig an Election and Destroy a Presidency by Andrew C. McCarthy. This is a detailed, step-by-step account of the Obama administration's Russian collusion coup. A very interesting book for political junkies. The prosecution of General Flynn was particularly egregious.

Posted by: Zoltan at October 06, 2019 09:14 AM (slxIp)
Ball of Collusion: The Plot to Rig an Election and Destroy a Presidency explains how
The real collusion in the 2016 election was not between the Trump campaign and the Kremlin. It was between the Clinton campaign and the Obama administration.

The media–Democrat "collusion narrative," which paints Donald Trump as cat's paw of Russia, is a studiously crafted illusion.

Despite Clinton's commanding lead in the polls, hyper-partisan intelligence officials decided they needed an "insurance policy" against a Trump presidency. Thus was born the collusion narrative, built on an anonymously sourced "dossier," secretly underwritten by the Clinton campaign and compiled by a former British spy. Though acknowledged to be "salacious and unverified" at the FBI's highest level, the dossier was used to build a counterintelligence investigation against Trump's campaign.
This is what I've never understood about the Russian "collusion" thing: Why were they helping Trump? Could they somehow look into the future and see that he would win? Because he wasn't supposed to win. Hillary had a lock on the presidency. She was going to smash the glass ceiling. She was going to finally be granted her birthright. Donald Trump had, like, 0% chance of winning. Besides, with Hillary's 20-year history of grift, graft, and overall corruption (remember when she basically turned Lincoln's Bedroom into a B&B for fatcat Dem donors?), she was the one who the Russians would want to collude with, not Trump.
Also, looking forward to the day when Gen. Flynn gets out of jail. There ought to be lawsuits. Big damn lawsuits.
___________
Hey, remember when Hollywood was run by men who actually LOVED America?
"Lion of Hollywood: the Life and Legend of Louis B. Mayer" by Scott Eyman. It is a very even-handed account of how this feisty Russian Jewish kid rose from being a scrap metal collector (not a rag picker!, as he would hasten to point out - there is a hierarchy even among the lowest of jobs) to theater owner to studio head. His unlikely partnership with the delicate cerebral Irving Thalberg was fascinating. Mayer had an eye for talent and an understanding of what Middle America liked and Thalberg knew story and art. They geared their movies toward upwardly mobile America, a country this kid who escaped the pogroms loved utterly.

"In the manner of many men who admire qualities in others that they themselves do not possess, Mayer revered Thalberg's gentleness. 'Just be charming, Irving,' he once said, 'I'll be the prick.'"

Posted by: All Hail Eris, Living the Good Life in the Off-World Colonies at October 06, 2019 09:23 AM (vhcul)
Normally, AHE's reviews are so good that I don't need to add anything from the Amazon blurb, but this time I have to make an exception, because Mayer sounds like he was quite a man:
An immigrant from tsarist Russia, Mayer began in the film business as an exhibitor but soon migrated to where the action and the power were—Hollywood. Through sheer force of energy and foresight, he turned his own modest studio into MGM, where he became the most powerful man in Hollywood, bending the film business to his will. He made great films [and] purveyed family values to America. At the same time, he used his influence to place a federal judge on the bench, pay off local officials, cover up his stars' indiscretions and, on occasion, arrange marriages for gay stars. Mayer rose from his impoverished childhood to become at one time the highest-paid executive in America.
Lion of Hollywood: The Life and Legend of Louis B. Mayer is the account of a true American success story.
___________


Who Dis:

(Last Sunday's 'Who Dis' was Olivia de Havilland, who, remarkably, is still alive)


Books By Morons
Moron author Daniel Humphreys has an upcoming release that he says might tickle Teh Horde's fancy: The debut book of the hot new military science fiction series, Joint Task Force 13. He assures me:
Monsters versus Marines - no magic need apply, it's all about the firepower. Nice mix of stories in a shared universe, interweaving characters and historical events while eschewing the genre-standard beasties.
So it sounds like what would happen if Michael Bay said "You know, Larry Correia's Monster Hunter is a great series, but the concept could use a lot more shooting and stuff getting blown up. And Marines."
There is a thin wall between our world and that of the Fae and, during times of war, it is easily stepped through. The passions and emotions stirred by violence and combat bleed over, and the supernatural often awakes from long slumber to meddle in mortal affairs. Then also, there are the humans who purposely force that wall down seeking glory and power.

Marines, soldiers, sailors and airmen take on the forces of the Supernatural, defending America's military from the things that come from a deeper darkness than the night. Six tales from the past and present as they meet the supernatural with hot lead and cold steel, in the debut of the new series, JOINT TASK FORCE 13
Daniel's story in this collection, "Redeye", follows a pair of military contractors as they fly home from a job in the Middle East. Unknown to the two ex-Rangers, onboard is necromancer intent on getting a foothold in the United States.
The Kindle edition of ORIGINS: A Joint Task Force 13 Anthology (JTF 13 Book 1) is available for pre-order for $2.99. It will be released on October 31st (Halloween! Boo!).
___________
Longtime moron author (and lurker) David Welch has just released the 4th installment of his Chaos Quarter series. His e-mail to me says:
It's titled CHAOS QUARTER: WRATH OF THE HEGEMONS, and is basically a military scifi/space opera tale of a genetically manipulated race of supremacists trying to crush their neighbors and purge the galaxy of more 'primitive' humans. Of course a lot of people have a problem with this, and these monsters are more human, and less advanced, than they realize. Scifi carnage ensues.
"Scifi carnage" sounds like a good sub-genre name. Perhaps the taxonomy would look like this: Fiction --> Science Fiction --> Military Science Ficrion --> SciFi Carnage.
Chaos Quarter: Wrath of the Hegemons (The Chaos Quarter, Book 4) can be purchased on Kindle for only $2.99.
The first three novels in this series are:
Chaos Quarter
Chaos Quarter: Imperial Ambitions.
Chaos Quarter: Horde
___________
So that's all for this week. As always, book thread tips, suggestions, bribes, insults, threats, ugly pants pics and moron library submissions may be sent to OregonMuse, Proprietor, AoSHQ Book Thread, at the book thread e-mail address: aoshqbookthread, followed by the 'at' sign, and then 'G' mail, and then dot cee oh emm.
What have you all been reading this week? Hopefully something good, because, as you all know, life is too short to be reading lousy books.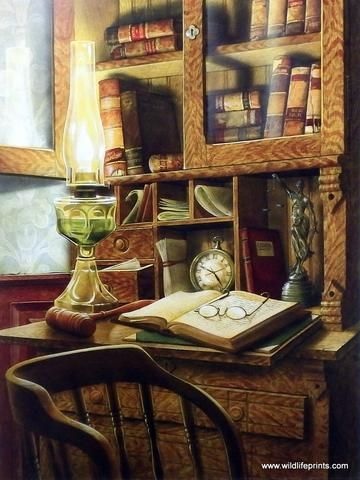 posted by OregonMuse at
09:00 AM
|
Access Comments