« Dogs Are Amazing Open Thread
|
Main
|
The Morning Report - 10/9/19 »
October 08, 2019
Tuesday Overnight Thread (10/8/19)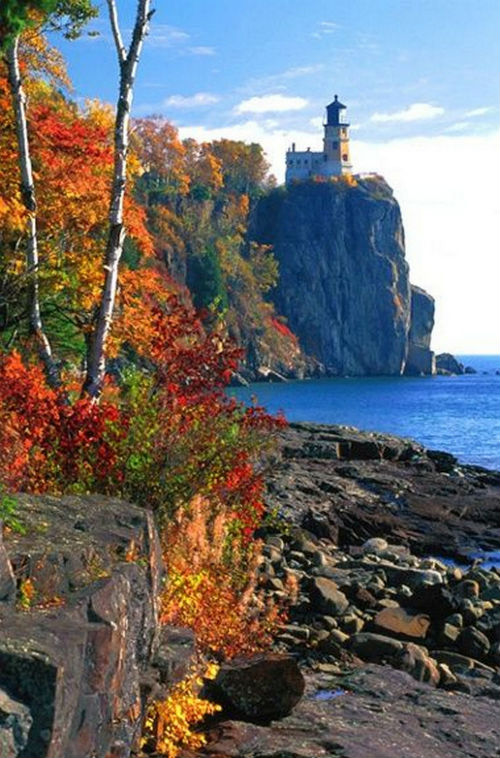 ***
THE QUOTES OF THE DAY

Quote I

It's no surprise that the Second Amendment follows right on the heels of the First. The liberal elitists certainly get it. The only right they hate more than your right to say what you think is your right to own the kind of firepower you need to defend your right to say what you think. Kurt Schlichter

Quote II

"In the midst of this hardship and grief, God drew me back to the Church, and he used a church building to do it. It was during this period, seemingly bereft of hope, that I began to make visits to local Catholic churches to pray for wisdom and courage as well as strength and guidance,"Justice Clarence Thomas

Quote III

"I ain't never made a decision only based on my color. That's a form of slavery. Mental slavery,"Kanye West
***

He was a blowhard with bad hair in Congress. How will former congressman Trey Gowdy help POTUS Trump's legal team?

Former Republican Rep. Trey Gowdy has been tapped to serve as outside counsel to President Donald Trump as the House impeachment inquiry expands.

That's according to an administration official who spoke on condition of anonymity to discuss internal legal matters.

Gowdy is a former South Carolina congressman who did not seek reelection last year to the seat he had held for eight years.
***

The Canadian government cuts reimbursements for military health care, hospitals on the hook for millions

The federal government has quietly rolled back what it pays hospitals to take care of military members, according to multiple sources.

Global News has confirmed with sources within the military, provincial and federal governments that Ottawa made major changes this spring to the fees it reimburses to hospitals when they provide health care to military members – and that's leading to fears some members could be denied health care services.

Under the Canada Health Act and provincial health acts, members of the military are not eligible for public health coverage under provincial plans
***
***

When you go to the doctor's office, do you want the best doctor or the best minority? Judge Allison Burroughs wants a minority.

If parts of Judge Allison Burroughs's decision in the Harvard affirmative-action case don't seem to make sense, it's not entirely her fault. She was bound by the Supreme Court's precedents on the subject, and the justices have been refining absurdity ever since they took up the issue in 1978.

The question this time was whether Harvard was unlawfully discriminating against Asian-American applicants. Harvard "testified that race, when considered in admissions, can only help, not hurt, a student's chances of getting in" – as the New York Times reported with a straight face. Judge Burroughs bought it, writing that race "is never viewed as a negative attribute" by Harvard's admissions department.
***
South Africa has an electric car road trip taking place.

South Africa's first electric vehicle road trip has reached the halfway mark. The twelve cars participating in the EVRT Africa event have travelled over 1,200 km from Pretoria to Port Elizabeth, on their way to the finish in Cape Town.

The second stage of the trip will take the cars through Knysna and Worcester. The grand finale will be happening at the Silo District in the Mother City on 10 October.
***

The United States Supreme Court is taking on New York State Rifle & Pistol Association v City of New York

If you've been following the Second Amendment case currently before the Supreme Court, there's some marginally good news today. The case is New York State Rifle & Pistol Association v City of New York (see many of our posts on the case here).

The anti-gun left is so afraid of an adverse ruling in the case that the city of New York changed the law that is at the center of the case. The law prevents most pistol license holders in the city from transporting their firearms anywhere outside their homes other than seven shooting ranges within New York City.

Once the law was changed, the city's attorneys filed a motion with the court to have the case declared moot. But the ploy was so transparent that — the thinking of those who know goes — the Court won't give the city what it wants. If they allow a respondent like New York City to sidestep a case by changing the offending law, it sets a dangerous precedent that would allow other respondents to do the same. They could then reinstate the law once the Court kills their cases.
***
So is the self-loathing Jew Sen. Bernie Sanders (I-VT) going to turn in his stents? Looks like his life was saved by Israeli invention.

Turns out the life-saving medical treatment the far-left socialist Democratic presidential candidate likely got for his heart attack last week was designed and developed and Made In Israel.

According to WebMD, heart attack treatment is characteristically done with stents which open troubled arteries linked to the heart. Stents have developed from crude pipe devices, to drug-coated tools, to meshy net devices in increasingly advanced life-saving technology.

Stents were invented in Israel. And so were drug-coated stents, according to Israel21c.
***
I've never had a flu shot. However, if I were flying anytime soon, I just might start. About 20% of all flyers have flown sick.

Flying may not be the most enjoyable experience, but we love the freedom and convenience this transportation method provides.

But one major problem on airlines is the spread of germs and sickness.

While airlines do take preventative measures to keep passengers flying clean, there's only so much they can do. A lot relies on the habits of your fellow passengers.
***

Adult Tide Pods? Glenlivet Distillery comes up with quite the marketing ploy.

If you need further proof that we are, indeed, living through end times, one of the world's most celebrated and beloved Scotch whiskey brands has decided to put its liquor into capsules that look like Tide Pods.
Speaking of Tide Pods from Moron chavez the hugo.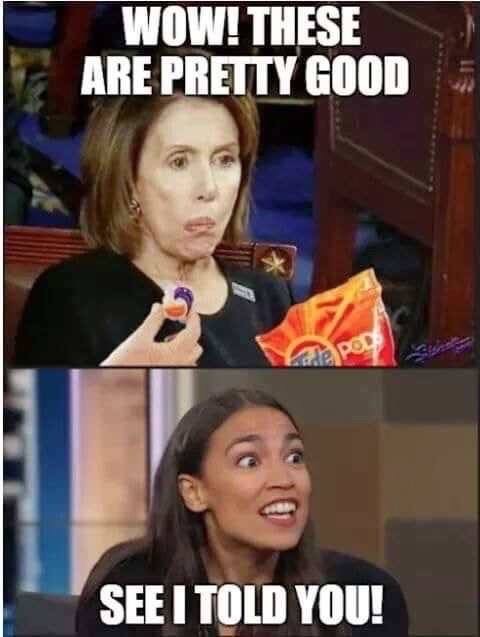 ***

I scream, you scream, we all scream for Guinea Pig flavored ice cream! What the hell.......

An Ecuadorian woman has been getting a lot of attention online for devising a very unusual yet surprisingly popular ice-cream flavor – guinea pig.

You probably know the guinea pig as a lovable house pet, but in South American countries like Ecuador, Peru or Bolivia people cook guinea pigs with salt and serve them with potatoes and peanut sauce. Still, even in these countries the idea of a guinea pig-flavored ice-cream has been causing quite a bit of eyebrow raising. People are used to the rodents as the main ingredient of traditional dishes, but ice-cream flavor?
***


Secretary of Energy Rick Perry is looking out for Europe's security.

U.S. Energy Secretary Rick Perry while on a tour of Vilnius, the capital of the Baltic nation of Lithuania, declared the new Nord Stream II pipeline connecting more Russian gas to Germany will seriously imperil European security. Perry stated the obvious which the Germans want to avoid.

German ministers have referred to the project, which will deliver a situation where Berlin receives 30% of its natural gas supplies from its neighbor to the East, as a 'business transaction' rather than a national security threat. This description comes from the German leadership while they pay a minuscule amount for their own defense, a point President Trump routinely makes publically clear.

"It would increase Russia's leverage over Europe's foreign policy and Europe's vulnerability to a supply disruption," Perry told an energy forum in the Lithuanian capital, reported The Baltic Times.
***
Call me surprised. I never saw this coming.

Army Combat Fitness Test Fiasco! Slides Reveal 84% of Women Failing ACFT

In previous articles for ClearanceJobs, I've thrown rocks at the Army's catastrophically ill-considered Army Combat Fitness Test—the planned successor to the proven and successful Army Physical Fitness Test. I will admit, however, that my arguments against it emerged strictly from experience and logic. I am a fan of the original APFT because I watched soldiers in my platoon take the challenge to raise their scores, and watched pounds melt away and recruiting poster paratroopers emerge. As for logic, the APFT essentially costs a unit ten bucks and two hours to run through an entire company of soldiers, whereas the ACFT costs… more. Tens of millions of dollars more.
***

Listen up Toots, when you are serving our country as a member of the armed forces, you can lead the way in Syria. I just might listen to you. Until then, why don't you lead your platoon of fat, ignorant, white privileged ignorant pals down to the local Sizzler.

Meghan McCain, the daughter of the late Republican US senator John McCain, who lost to Obama in the the 2008 presidential elections, has lambasted US President Donald Trump's decision to withdraw troops from Syria, branding the White House and Republicans "feckless, unpatriotic cowards" for what she termed an abandonment of allies in the region.
1. Trump was elected in part to get us out Mid East conflicts.
2. I've been preached to by years NATO good. Turkey is in it. What's the problem?
3. Kurds, name the top 10 leaders of the Kurdish State in Syria.
4. Move the Kurds to Minneapolis, they love the presence of Islam.
5. Not our fucking zoo, not our fucking monkey.
***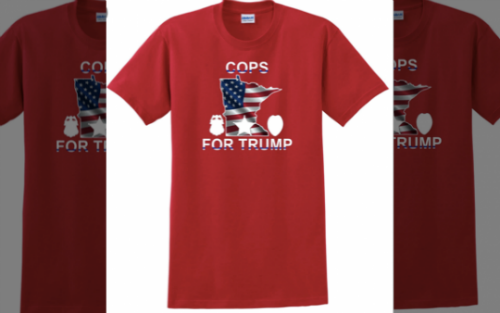 The elected local government of Minneapolis has been throwing a snit ever since Donnie Two-Scoops planned on a rally in downtown Minneapolis.
One of their snits was that uniformed cops couldn't be in uniform with the President.
MINNEAPOLIS – The Minneapolis police union is touting its support for President Donald Trump in the wake of a new city policy that blocks officers from appearing in uniform with the president during a campaign rally this week.

Trump is scheduled to speak at Target Center in Minneapolis on Thursday. Ahead of the rally, the city told its police department that officers could not wear their uniform while showing support for candidates at political events or in political ads, reported Star Tribune.

Police union president Bob Kroll unveiled the new T-shirt on his Facebook page over the weekend and said they are available for sale at the union's northeast Minneapolis headquarters today. However, we tried to access Kroll's page and discovered a message, which read, "Sorry, this content isn't available right now." Isn't that mysterious? No doubt, Facebook will call it a glitch or something. Fortunately, the screenshot is making its way around various articles on the topic.
***
THE ONT MUSICAL INTERLUDE
&&&
***

It's always the cover up that gets you. Right Genius Award Winners? H/T Bitter Clinger

Three are facing charges after a mummified body was found at a home in Knoxville.

KPD got a tip Sunday about a possible homicide on the 2300 block of Greenfield Lane. Investigators spoke to the residents, 62-year-old Tommy Rose, 48-year-old Christian McCormack and 41-year-old Deborah Gister, who denied knowledge of any incident.

Officers obtained a search warrant and found the body wrapped in a tarp inside a shed. They believe it had been there several weeks.
***

Is a cure for MS on the horizon? Tonight's Feel Good Story of The Day.

Multiple sclerosis (MS) could be cured within a decade, according to leading researchers.

A series of scientific discoveries have led to experts calling 2019 'the most significant and exciting time we have ever seen' in treating the disorder.

Scientists say a range of medications for sufferers of the debilitating condition will be in late stage trials by as early as 2025.

MS is thought to affect 100,000 people in the UK, with 14 patients being diagnosed every day, MS Society statistics show.
***

Tonight's ONT has been brought to you by Shelving Installers.

H/T Legally Sufficient

Notice: Posted with permission by the Ace Media Empire and AceCorp, LLC. No shelving or book cases were damaged in the production of this ONT.

posted by Misanthropic Humanitarian at
10:00 PM
|
Access Comments