« Charlie Gasparino Scoop: Biden Team Expecting to Lose to Warren in Both Iowa and New Hampshire
|
Main
|
Sean Davis: I Have a Weird Feeling of Deep State Deja Vu... »
September 27, 2019
THE RULES FOR BECOMING A "WHISTLEBLOWER" WERE CHANGED TO PERMIT SECOND-HAND GOSSIP IN AUGUST 2019. COINCIDENTALLY, THE "WHISTLEBLOWER," OFFERING HIS SECOND-HAND GOSSIP, FILED HIS COMPLAINT IN AUGUST 2019.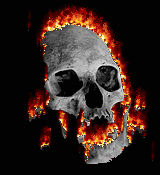 Some conspiracy-minded people think that just because the DNI suddenly changed decades-old rules which only allowed those alleging direct, first-hand witness testimony of wrongdoing to file a whistleblower complaint, to suddenly permit second-hand hearsay gossip, then that means that maybe Deep Staters at DNI changed the rules specifically to allow their coconspirator to file his second-hand hearsay gossip complaint that same week.
This all happened last month-- the sudden change to stop requiring first-hand information, and then the "whistleblower," coincidentally I'm sure!, being the first to hop on and use those changed standards to file a non-IC related complaint with the ICIG.
This is big. This is the Deep State in action, and we caught them.
In August 2019, the intelligence community secretly eliminated a requirement that whistleblowers provide direct, first-hand knowledge of alleged wrongdoings. This raises questions about the intelligence community's behavior regarding the August submission of a whistleblower complaint against President Donald Trump. The new complaint document no longer requires potential whistleblowers who wish to have their concerns expedited to Congress to have direct, first-hand knowledge of the alleged wrongdoing that they are reporting.

The brand new version of the whistleblower complaint form, which was not made public until after the transcript of Trump's July 25 phone call with the Ukrainian president Volodymyr Zelensky and the complaint addressed to Congress were made public, eliminates the first-hand knowledge requirement and allows employees to file whistleblower complaints even if they have zero direct knowledge of underlying evidence and only "heard about [wrongdoing] from others."


The internal properties of the newly revised "Disclosure of Urgent Concern" form, which the intelligence community inspector general (ICIG) requires to be submitted under the Intelligence Community Whistleblower Protection Act (ICWPA), show that the document was uploaded on September 24, 2019, at 4:25 p.m., just days before the anti-Trump complaint was declassified and released to the public. The markings on the document state that it was revised in August 2019, but no specific date of revision is disclosed.
Guess what? The Deep State refuses to comment on this, to acknowledge they made this change or defend the change and explain why in August 2019 they suddenly thought it was super-important to change the reporting requirements.
Reached by phone on Friday afternoon, a Director of National Intelligence official refused to comment on any questions about the secret revision to the whistleblower form, including when it was revised to eliminate the requirement of first-hand knowledge and for what reason.
More: A source says this was all done so that the usual rule, requiring this to go through the AG, would be circumvented, and this could be sent directly to Congress.
It was all engineered by professional paper-pushers from the start. That's why the complaint seems to have been written by a Democrat legislative staffer looking to check the boxes -- because it was.
Flashback: What was happening early in August? Any shake-ups we should know about?
More: