ę Justin Trudeau: If I Have Any Regrets, It Is Only That I, A Completely Straight Man, Love Playing Dress-Up With Colorful and Exotically Theatrical Costumes Too Much
|
Main
|
The Morning Report - 9/19/19 Ľ
September 18, 2019
Wednesday Overnight Open Thread (9/18/19)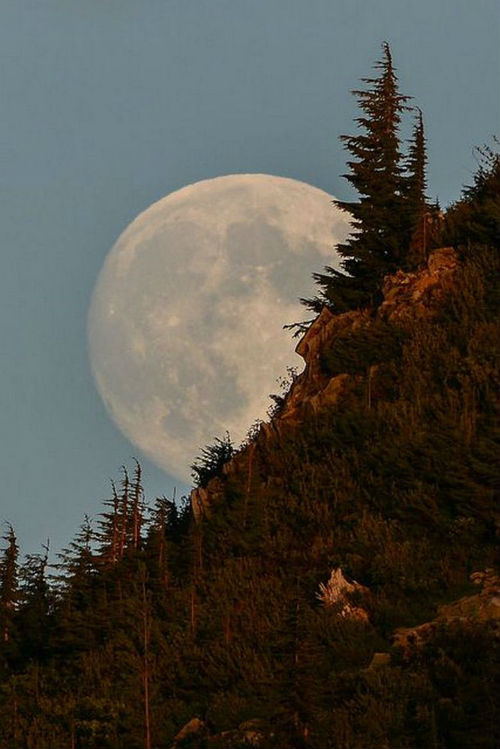 ***
THE QUOTES OF THE DAY

Quote I

"If they have to pull the South Africa model to maintain power forever they will do it, and they're not afraid of it, and they're increasingly open about it. Donald Trump is merely the avatar for this, he didn't create it. He simply benefited from it, and I think the sooner that the majority, the actual numerical majority in this country, figures that out and stops treating these elections as just foregone conclusions that you can fix it with just a simple election and that it will be free and fair, the sooner that we will wake up and actually have majority rule in this country."Joy Reid

Quote II

Trump continues to be slammed for not "denouncing" white supremacy, no matter how many times he actually has. Can't at least one "black leader" issue one tiny statement about how blacks should maybe not kill their bosses and co-workers after getting fired?

Is that too much to ask?

Of course it is, silly! Of course it is. David Cole

Quote III

"He could have passed on our methodologies, our tactics, and our whole covert infrastructure. If it is true that he is dealing with some of the worst people in the world, they will be looking for what do the police know, how do they do stings on us?

"The damage he has potentially done could be quite massive and it could be generational." Bill Majcher, a former RCMP officer

Quote IV

So, the question remains – a question our much-worse betters most definitely do not want you asking because its answer will make every Normal American less likely to support our garbage elite's scheme. The question, you furry freak and all you bloodthirsty leftist Venezuelaphiles, is how many Americans are you willing to see die to realize your dream of an America composed of disarmed serfs? Kurt Schlichter

Quote V

Your rights get lost when you depart from the original meaning. And then sometimes, wait, it gets worse. Not only does it take stuff away, it puts stuff in there that isn't." Justice Neil Gorsuch
***

The dreamchocolate milk police might be coming for chocolate milk in NYC schools.
Itís a school lunch staple, but could it soon be a thing of the past?

The Department of Education is reportedly considering a ban on chocolate milk in city schools.

But that idea is not exactly sitting well with some parents.
Don't you just love totalitarian regimes!
***

No word if this procedure was named after Hillary Clinton. Plastic surgery for Resting Bitch Face.

To achieve the look, doctors use techniques such as the injection of fillers into the face and sometimes Botox, medical experts said. The procedure takes about 10 to 20 minutes, costs between $500-5,000, with top docs, depending on the number of shots. It typically lasts up to two years.

Although the term RBF entered the cultural lexicon about six years ago, requests for the procedure "more than doubled" over the last year, says Shafer.

It's because of a public shift in focus from the upper to lower face — "popularized by the Kardashians," he says, and their affinity for lip injections.
***

In France, the ends justifies the means. It's one thing for jury nullification, but judge nullification. Wow.


Two climate crisis protesters who removed Emmanuel Macron's portrait from an official building were justified in doing so because of the severity of the environmental emergency, a judge has said.

​The ​judge in Lyon acquitted the pair of theft in a ruling hailed as historic by campaigners.

In February, a group of 20 activists entered the town hall in a district of the French city. Two of them, Fanny Delahalle, 33, and Pierre Goinciv, 32, removed a portrait of the president, copies of which hang in all official buildings in France. They were pictured holding the gold-framed portrait outside the entrance of the building.

Prosecutors demanded they be fined €500 (£445). The public prosecutor, Rozenn Huon, told the court: "It's clearly theft and it has done nothing to help climate change."

The judge conceded "an object of a very strong symbolic value" had been stolen but said the climate crisis was more serious.
***

If thoughts and prayers don't work. Why not try Holy Water.


Priests administering blessings with holy water is nothing new. But one Russian priest and his colleagues recently took that idea to the extreme.

As reported by Newsweek, Father Alexander Goryachev and Bishop Metropolitan Savva marked Russia's unofficial Sobriety Day holiday on Sept. 11 by "cleansing" the city of Tver with 18 gallons of holy water.
***

Some people eat to live, some live to eat. If I ever got to the Mission District in San Francisco I would like to check out Walzwerk, an East German restaurant.

IT'S A BUZZING EVENING IN San Francisco's Mission District, but walking through the front door of what is perhaps the only East German restaurant in the United States feels like stepping into another country, as well as the past. At Walzwerk, framed illustrations of Vladimir Lenin, Karl Marx, and Friedrich Engels share space along one of the eatery's walls, and a large poster extolling the quality of the former East Germany's Maxhütte steelworks hangs on another.

The cozy two-room space is heavy with the scent of sausage and sauerkraut, and the only server floats between customers, delivering plates of herring and steaming bowls of potato soup. On the restaurant's outside entry is a metal sign reading "You Are Now Leaving the American Sector." That's pretty accurate. By serving East German cuisine, Walzwerk is a portal to life behind the Iron Curtain and to a state that no longer exists.
***

It's nice to be wanted. The story of how I spent two years on the U.S. Marshals' Top 15 Most Wanted list as a fugitive from justice.

I'd spent my late teenage years dealing weed and psychedelics while following the Grateful Dead, only to get busted by cops in Northern Virginia for selling LSD and marijuana at East Coast colleges back in 1991. In my youthful, defiant brain, I'd just been selectively disregarding the law, just like everyone else does — albeit on a scale that involved thousands of hits of acid. I'd get LSD sent to me by an associate on the West Coast, and then distribute it, wholesale, to a network of suppliers and dealers. Unfortunately, one of the people on that supply chain turned out to be an undercover cop.

Though as a dealer I never shot anyone or beat anybody down, some LSD that had passed through my hands found its way into those of a teenager, who in June 1991 was found by the Fairfax County cops, tripping on six tabs of acid, naked except for a blanket. As the officers attempted to restore some calm to the situation, things got heated and the kid somehow managed to steal one of the cops' guns and ended up shooting one of them in the chest (thankfully, the officer lived).
***

Had a recent MRI or x-ray taken? Your images may be on the internet unbeknownst to you.

Medical images and health data belonging to millions of Americans, including X-rays, MRIs, and CT scans, are sitting unprotected on the Internet and available to anyone with basic computer expertise.

The records cover more than 5 million patients in the United States and millions more around the world. In some cases, a snoop could use free software programs—or just a typical Web browser—to view the images and private data, an investigation by ProPublica and the German broadcaster Bayerischer Rundfunk found.

We identified 187 servers—computers that are used to store and retrieve medical data—in the US that were unprotected by passwords or basic security precautions. The computer systems, from Florida to California, are used in doctors' offices, medical-imaging centers, and mobile X-ray services.
***
This is sooooooooo rich. The man who spends million on gun control campaigns is not happy with college campuses.

Former New York City Mayor Michael Bloomberg has had "enough" with the "intolerance" on college campuses.

In a recent op-ed, Bloomberg took on everything from viewpoint diversity -- or the lack thereof -- on college campuses to the trend of recent boycotts against businesses over their owners' political giving.

"Take recent demands to boycott businesses whose investors have voiced support for the president," Bloomberg writes. "The question is not whether business boycotts are legitimate. The question is whether Americans can live and work together without being so absolutist about politics and intolerant of viewpoint diversity."

Bloomberg adds that "healthy democracy is about living with disagreement, not eliminating it."
So I get to keep my AR-15, continue to drink large sugary drinks and enjoy some tasty foods made with trans-fats.
Pandora's box is open and Mayor Bloomberg you helped pull the lid off.
***

Revenge....served best with wet naps. Recently The ONT covered the story of Cilla Carden, from Perth, Australia. H/T Bitter Clinger.

More than 2,000 people have said they will attend the so-called Community BBQ for Cilla Carden, and another 6,000 have expressed an interest.

12 September 2019
"Don't let Cilla destroy a good old Aussie tradition, join us for a community BBQ and help Cilla Carden GET SOME PORK ON HER FORK," the event's creator, Bailey Mason, writes in the description.


Responding to the backlash, Ms Carden told Australian media: "This issue has been blown out of proportion. This is not about a vegan versus meat issue.

"I respect the right of people to eat meat. I have no problem with barbecues. The real issue is one between neighbours."
Sounds like we have quite a few Morons down under.
***
The Sun reports that a proposed legal ban on eating dogs and cats was blocked by officials in the UK's Ministry of Justice. The reason? Member of Parliament Giles Watling was told by a source inside the Ministry it would be "culturally insensitive for the government to dictate to other nations what they should eat."

The source added that the law would be difficult to enforce and the "current ban on transporting or exporting dog and cat meat suffices."
***

If this is true. This is the best news I've heard this week.

Twenty-four years after its end, The Far Side appears set for a surprising return.

A just-launched official site for Gary Larson's often anthropomorphic, always surreal one-panel comic strip was recently updated with a new cartoon showing a man with a blowtorch thawing out various animals and human characters who populated the series. Underneath was the message "Uncommon, unreal, and (soon-to-be) unfrozen. A new online era of The Far Side is coming!"
***
THE ONT MUSICAL INTERLUDE
On this day: 18 Sep 1970
Jimi Hendrix was pronounced dead on arrival at St. Mary Abbot's Hospital in London at the age of 27 after choking on his own vomit. Hendrix left the message 'I need help bad man', on his managers answer phone earlier that night. Rumors and conspiracy theories grew up around Hendrixís death. Eric Burdon claimed Jimi had committed suicide, but thatís contradicted by reports that he was in a good frame of mind. In 2009, a former Animals roadie published a book claiming that Jimiís manager had admitted to him that he arranged the murder of Hendrix, since the guitarist wanted out of his contract. via thisdayinmusic.com
&&&

Another rocker who left too soon. Great Jimi cover...........

***

The holidays are right around the corner. What do you get the person in your life who "has everything"? This
***

[X] Shirtless
[X] Aggressive
[X] Intoxicated
[X]Genius Award Winner

BANFF – It's not every day a man tries to fight a grizzly bear.

But it appears that is what happened in Banff National Park in 2015 when Devin Mitsuing, 35, got out of his truck shirtless and began shouting at the young grizzly while in a "boxing stance" before charging at it, according to an eyewitness to the incident.

Caught on camera by a couple of nearby photographers, who were taking pictures of the lone grazing grizzly on Highway 93 and called RCMP after the incident, Mitsuing was later located in Radium, B.C. by RCMP and a Park Warden and charged under the National Parks Act, for disturbing wildlife in a national park.

After two previous missed court dates, the case finally came to trial in the Canmore Provincial Courthouse Friday (Sept. 13) morning with Judge George Gaschler finding the Saskatchewan man guilty and imposing a $4,000 fine.

"It is abundantly clear this is a disturbance of a grizzly bear and I find [Mr. Mitsuing] guilty," Judge Gaschler said.
***
College football can be an intense experience. These fans made it a Feel Good Story of The Day.

University of Georgia football fans swapped out red for pink this weekend to honor the wife of the opposing coach.

The fans staged a "pink out" of the stadium to remember Wendy Anderson, the wife of Arkansas State coach Blake Anderson.

Wendy died last month after a two-year fight against breast cancer.

"It has been a really emotional week," Anderson said after the game on Saturday. "I just want to say publicly: one of the classiest moves I've ever seen. It's hard to truly prepare for something like that."
***

Tonight's ONT has been brought to you by the Minimum Wage.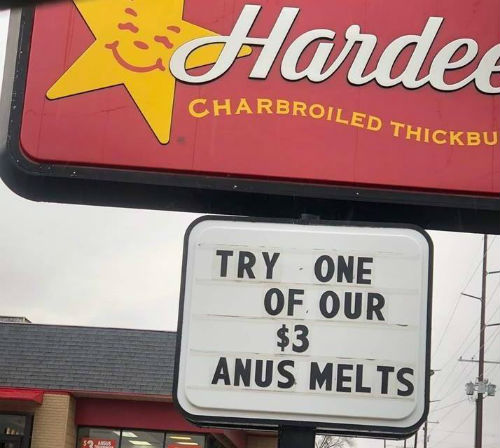 Notice: Posted with permission by the Ace Media Empire and AceCorp, LLC. Warning The ONT is addictive.

posted by Misanthropic Humanitarian at
10:01 PM
|
Access Comments