« Gun Thread: Maybe You Just Suck [Weasel]
|
Main
|
The Morning Report - 9/16/19 »
September 15, 2019
Sunday Overnight Open Thread (9/15/19)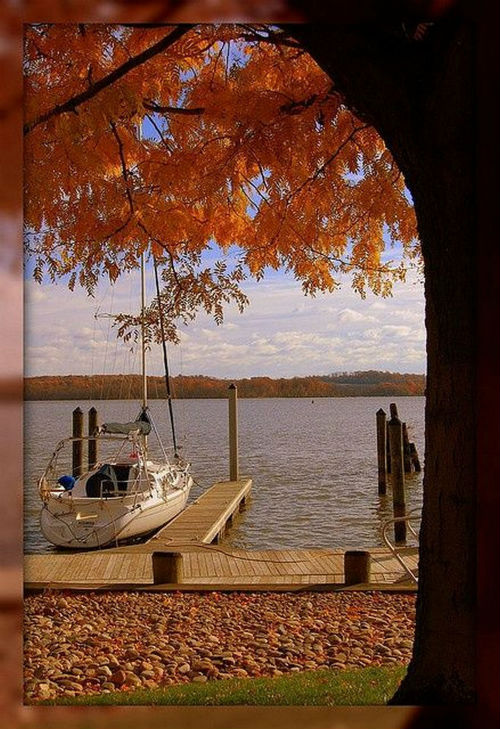 Welcome to The ONT
***
The Quotes of The Day

Quote I

"Hey, I'm brown! Talk to me! I'm a brown lady. I care about my brown kids!" Michelle Malkin

Quote II

"While NJ Transit opposed the reinstatement of Mr. Gallagher, we are required to comply with the legal decision made by the arbitrator. Under provisions clearly defined in that decision, NJ TRANSIT can and will restrict his duty to non-passenger trains," Nancy Snyder

Quote III

"I think 25% of schools will fail in the next two decades. They're going to close, they're going to merge, some will declare some form of bankruptcy to reinvent themselves. It's going to be brutal across American higher education."Michael Horn

Quote IV

"I don't think a majority of the Senate or the country is going to embrace mandatory buybacks. We need to focus on what we can get done." Sen. Chris Coons (D-DE)

Quote V

"I honestly think that the big three email providers (Microsoft, Yahoo, Google) added this feature because of me." Kyle Milliken

Quote VI

"Every human life is precious, and every woman and baby deserves care and respect. This tragic case shows why abortion providers must be held to strict guidelines and face rigorous oversight. I will be looking into federal legislation to ensure the remains of aborted babies are always treated with dignity, including in the case of chemical abortions."U.S. Representative Jackie Walorski (R-IN)
***
***

Even pets now identify as transgendered. Good bye Spot, hello Spork.

PORTLAND, OR—LGBTQ+ activists are praising Spot, as Spot is the world's first genderfluid dog. Spot came to the realization he's genderfluid after his owner announced they would be going to the vet to get neutered.

"Neutered? What's that? Oh boy! Sounds fun! Ball!" Spot said. But then he came across some promotional material for the vet's services his owner had left on the coffee table, and Spot was horrified. "No more ball! No more ball!"
***

There is animosity between California's two US Senators.

Kamala Harris has always been known for her lean and hungry, pushy, grabby, ambition, which includes a willingness to sleep her way to the top to get what she wants. Her political start began as a social mountaineer with San Francisco's old-money Pacific Heights set dating from her 20s and then just moved onward and upward.

That's not sitting well with California's lizardy old-money senior Senator, Dianne Feinstein, who knows that establishment well.
***

Another staged hate crime gone wrong.

"Jussie Smollett, the Sequel" was stopped by police in Georgia last week before the plot ever reached the big screen. Former NFL player Edawn Coughman was arrested for staging a hate crime in a half-baked scheme that involved trashing his own restaurants for insurance money.

"It appears as though Edawn conjured a premeditated plan to damage his own property, attempt to make it appear as a hate crime, file a claim with his insurance company, and sell off the undamaged appliances and electronics," a Gwinnett County police statement said.

Police were tipped off by a witness reporting a break-in and burglary-in-progress at Create and Bake Restaurant and Coughman's Creamery in Lawrenceville at 9:30pm Wednesday. When police responded, they found damage to seating, mirrors, the surveillance system, and missing televisions.
***
TULSA, Oklahoma – A Tulsa Police officer who just graduated from the academy a month ago is out of a job because of questionable posts on Facebook.

The department received a complaint about Officer Wayne Brown's Facebook posts Wednesday morning. The decision to release him didn't take long. He was fired an hour later, News 9 reported.

According to police, he goes by Duke Brown on his Facebook page. A community action group found the posts dating back to 2013 and took screen shots of them. Tulsa Police called most of the memes posted as questionable.
Six year old comments?
***

More "common sense" gun control is being discussed and debated. Red flag laws are neither common sense and erode at our rights as Americans.

Gun control advocates are spending a lot of time and energy to pass red flag laws without acknowledging that the data suggest they are largely ineffective at actually reducing homicides.

Two Yale-trained researchers recently dug into this question, reviewing 22 unique gun policies across the country. Although mental health reporting laws were found to be "weakly associated with lower suicide rates," their research uncovered "no correlation with homicide rates."

John Lott and Carlisle Moody found similar results in a fixed regression model for all 50 states and the District of Columbia. "Red flag laws had no significant effect on murder, suicide, the number of people killed in mass public shootings, robbery, aggravated assault, or burglary," they reported. However, "there is some evidence that rape rates rise."
***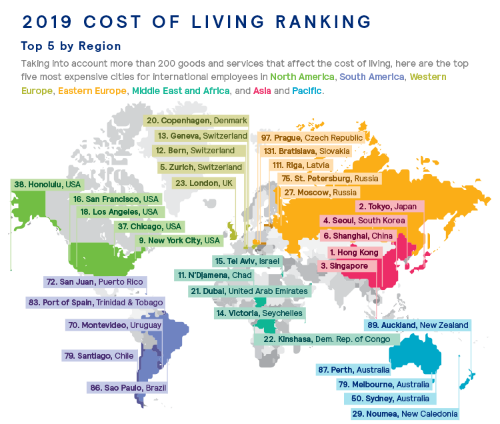 The most expensive cities in the world to live.
***
Inside the most brutal dictatorship you've never heard of"
Burundi in East Africa is one of the world's poorest countries – and perhaps the most ignored. The scene of historic ethnic conflict, its messianic president offers stability to an international community terrified of another genocide in the region. But the police state he has finessed now tortures, rapes and kills with near impunity. Saying the wrong thing can be fatal and the search for justice is laced with danger. GQ met those who have fallen victim to laws with no courts and men with no law

One stuffy Friday night in spring 2017, Thierry Hakizimana, a driver for a Catholic diocese in northern Burundi, stopped by a bar near his home after work to take the edge off. Around 9.30pm, reports say, three men herded him outside. Neither friends nor family heard from him that weekend. On the Monday, when Thierry didn't show for work, his boss stopped by. Thierry's house was empty and the doors were locked. His boss called Celine, Thierry's sister, a quiet but tenaciously devout nun in Bujumbura, the country's then-capital city. She left on a bus headed north to his small, low-slung city.

Celine called Thierry's phone throughout the three-hour journey. No answer. She wondered why anybody would hurt him. Their family was Tutsi, a group accustomed to swift gruesome bloodletting, whether in Burundi or its northern neighbour Rwanda.
***

Looking for an adventure? My recommendation? Avoid deep sea fishing on commercial vessels.

The battered, 74 metre ship was long past its prime. The average age for distant-water fishing boats in the South Korean fleet was 29, and the Oyang 70 was 38 years old. Port captains called it "tender" – a euphemism for unstable. A month before it set sail, a New Zealand inspector ranked the ship as "high risk", citing more than a dozen safety violations, including the fact that one of the ship's main doors below deck was not watertight. The inspector later cleared the ship to sail after its operator claimed that all problems had been fixed.

One of the Oyang's unsolved problems was the man at the helm. Shin had replaced the previous captain, who fell overboard in a drunken stupor and drowned. When the ship cast its first net that day, Shin had been at the helm for nine months. Former crew members referred to him as an "angry man" – sullen, prone to screaming and almost always carrying around a bottle of clear liquid. Deckhands debated whether it was water or grain alcohol. None was reckless enough to ask.

Shin drove his men hard. As the first net was pulled that night, they sorted the squirming, oily mound on the aft deck, quickly heaving the fish down a chute to the ship's interior to make space for the next haul.
***

I have good news and I have bad news. The bad news is that Iran is responsible for attacking Saudi oil processing facility. The good news is that John Bolton is no longer in the White House.

In a sharp, if perhaps not unexpected, escalation, US Secretary of State - now without John Bolton by his side - tweeted at 4pm on Saturday, that contrary to earlier reports, "there is no evidence the attacks came from Yemen" and instead accused Iran of launching today's "unprecedented attack on the world's energy supply" which has now indefinitely taken offline as much as 5mmb/d in Saudi crude production.

In a follow up tweet, Pompeo said that he calls "on all nations to publicly and unequivocally condemn Iran's attacks" which is odd as not even Saudi Arabia accused Iran of today's aggression (which many speculated could have been a Saudi false flag in hopes of sending the price of oil soaring ahead of the Aramco IPO). Pompeo concluded that "the United States will work with our partners and allies to ensure that energy markets remain well supplied and Iran is held accountable for its aggression."

Will this pivot away from Houthis to Iran as the "origin" of the attack be sufficient grounds to re-inflame tensions between the US and Iran, especially following last week's news that one of the reasons Bolton was fired was due to his hard-line stance on Iran even as Trump was willing to sit down with the Tehran regime for negotiations. Since the deep state stands to make much more money from war rather than peace, our guess is that the answer is a resounding "yes"
***

I will never be hired at Vox. Why you might ask. Because I am not completely lacking a brain or any reasoning skills.
In just over a year, American citizens will have a chance to cast their ballot for the next president. Except for the 75 million Americans barred by state and local laws from registering to vote, that is.

Are there really that many American citizens legally barred from voting? The answer is yes: our kids.

Around the world, almost every country bars people under 18 from voting. The reasons vary — they won't be informed enough, they don't pay taxes yet, they can't serve in the military yet, they tend too liberal, they tend too rebellious — but the rule persists, even in the face of a generation of passionate, smart, and informed teenage activists, and even as it becomes obvious that our current political system is failing our children.

In the last year, there've been encouraging signs that we might rethink this. Democratic candidate Andrew Yang has argued for a voting age of 16, and a bill proposing a voting age of 16 died in the US House in March with a majority of Democratic representatives supporting it.

Well, let's do them one better: The United States should consider eradicating the voting age entirely and letting every American citizen who can successfully fill out a ballot be counted in our local, state, and national elections (and yes, this goes for felons too).

Perhaps they can fill out a ballot. But what is their stance on Tide pods?
***

Life in prison, means life in prison. Except if you are in California.

Twenty-one inmates, including a number convicted in killings, saw their sentences commuted by California Gov. Gavin Newsom.

Newsom's office announced the commutations on Sept. 13.

Jacoby Felix, Crystal Jones, Andrew Crater, Maurice Nails, Luis Alberto Velez, and Marcus McJimpson were among those convicted in killings and serving life sentences in prison.

McJimpson was 21 when he shot dead two men during an argument in 1988, reported The Fresno Bee. McJimpson will be eligible for a parole hearing thanks to the commutation, with the parole board making the final determination as to whether to release him, as with the cases of the other inmates.

Just thinking out loud, wonder if Newsome has any children in Felix's classroom.
***
How to make friend and influence people? Don't hurl menstrual blood. OK?

Anti-vaccine protesters on Friday hurled what authorities believed to be blood onto the Senate floor at the California State Capitol in Sacramento, leading to an evacuation of the building on the final day of the legislative calendar.

A video of the incident was posted on social media, which shows a woman telling California Highway Patrol officers, "My menstrual blood is all over the Senate floor." The woman was subsequently detained, and posts from her Twitter account are connected to anti-vaccine demonstrations that occurred at the Capitol earlier that day.
***
The ONT Musical Interlude
On this day: 15 Sep 2004
Ramones guitarist Johnny Ramone (John Cummings) died in Los Angeles after a five-year battle with prostate cancer. Founding member of The Ramones, major influence on many punk and 90's bands. Scored the 1977 hit single 'Sheena Is A Punk Rocker'. via thisdayinmusic.com
&&&
***

"I aint no bad person. Oh yes you are and a Genius Award Winner.

Dunn reportedly told police that Davis "got mad" about the burgers and "grabbed the Springfield handgun and began waving it around towards the drive thru window." Davis, Dunn said, "waved the firearm above the driver side window so it could be seen." Dunn, who was in the front passenger seat, added that he "pulled out his BB gun approximately two times but kept it down by his lap."

Davis, cops reported, told them he "pulled the black gun out from under the driver's seat and began waving the gun around."

A search of the car turned up a stolen handgun, a BB gun, and some marijuana (for which Dunn claimed ownership). Dunn told cops, "I ain't no bad person" as he was being placed in the rear of a police cruiser.

Pictured above, Davis (top) and Dunn were arrested for aggravated assault with a deadly weapon--and other assorted felony and misdemeanor charges--and booked into the county jail. Davis is being held in lieu of $13,000 bond, while Dunn will need to post $10,500 to secure his release.
***
Adoption. Tonight's Feel Good Story of The Day.
***

Not all mistakes turn out bad. Tonight's Feel Good Story of The Day.

A text message sent to the wrong number led to an unexpected act of kindness by a total stranger.


Abby Fink thought she was texting a family friend, but she mistyped the number.

"Hey Brother Jakeman, this is Sister Fink, we are bringing you dinner tomorrow, I was wondering what time would be a good time to bring it over," Fink sent in the message.

On the other end of the text was a man named Bill.

"Oooh! What are you bringing me?" Bill replied, knowing that the message was not meant for him.

Fink explained that the text was meant for a family friend whose 4-year-old son, Noah, was fighting to stay alive.
***

Tonight's ONT has been brought to you by Bad Wagers.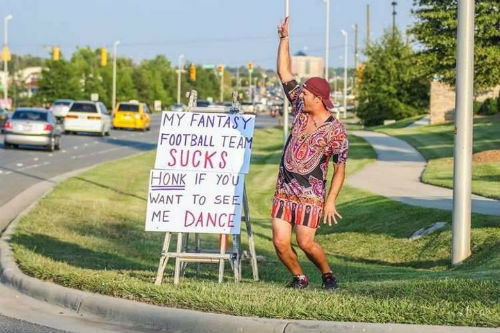 Notice: The ONT is a division of the Ace Media Empire and AceCorp, LLC. All rights may be reserved. I really don't know. Use at your own risk.


posted by Misanthropic Humanitarian at
09:56 PM
|
Access Comments