« Snowflake Authorette: Don't Wear Any Red-Colored Hats in Public; It's Triggering and Scary
|
Main
|
The Morning Report - 9/3/19 »
September 02, 2019
Monday Overnight Open Thread (9/2/19)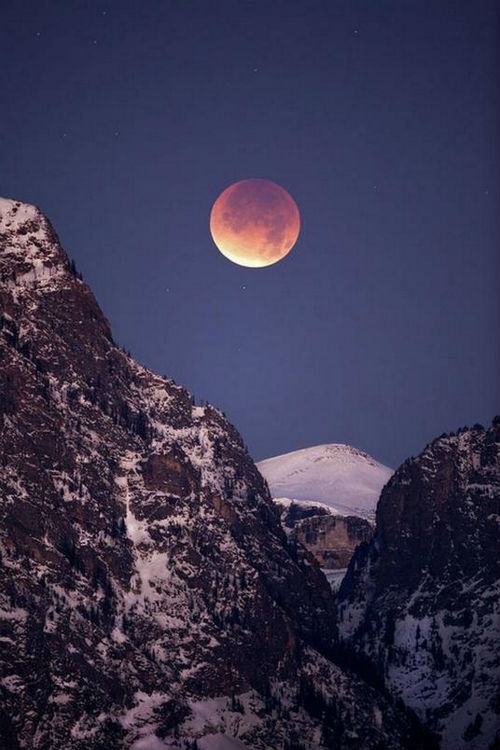 (The ONT)
***
The Quotes of The Day

Quote I

"All slave owners need to keep their slaves healthy and ensure that they have the skills to perform their tasks." Carlos Eire, Yale historian

Quote II

Yes, America gives us freedom of speech and the right to vote, but so do many other countries. It is American nationhood, its long story in history, and its innumerable unique characteristics that are the object of love, not its liberal democratic format.Ewa Thompson

Quote III

"We will eliminate medical debt in this country. Just stop and think for a second — why should people be placed in financial duress? For what crime did you commit? You had a serious illness? That is not what this country should be about," Sen. Bernie Sanders (Ind.-VT)

Quote IV

"The Declaration of Independence acknowledges our rights thusly: 'We hold these truths to be self-evident, that all men are created equal, that they are endowed by their Creator with certain unalienable Rights, that among these are Life, Liberty and the pursuit of Happiness.'"Sen. Ted Cruz (R-TX)

Quote V

Labor Day is an appropriate occasion on which to reflect upon the dignity of work and self-sufficiency and its indispensability to a civilized society. There may be something down the pike that can replace it, but, on the evidence so far, welfare, minimum-wage service jobs, heroin and meth aren't it. Which is why Donald Trump won the election.Mark Steyn
***

When British rule of Hong Kong ended in 1997 I wondered how long before a thriving city would put up with Chinese Communism. The recent protests and riots are a bur under the saddle of the Chinese leadership. Is China about to come down hard on Hong Kong?

A fire burns on Aug. 31 after Hong Kong protesters threw Molotov cocktails during a clash with riot police. © Reuters
TOKYO -- China issued a stern warning to Hong Kong protesters as well as the West on Sunday, reiterating that it will not tolerate any attempt to undermine Chinese sovereignty over the city.

"The end is coming for those attempting to disrupt Hong Kong and antagonize China," stated a commentary piece published by the state's Xinhua News Agency.

The strongly worded message was directed at "the rioters and their behind-the-scene supporters" -- which can be taken as an accusation of Western meddling. It said that "their attempt to 'kidnap Hong Kong' and press the central authorities is just a delusion," adding, "No concession should be expected concerning such principle issues

China has more problems than the uprising in Hong Kong. iPhone spyware campaign reportedly targeted Uyghur Muslims for 2 years.

"The websites were part of a campaign to target the religious group by infecting an iPhone with malicious code simply by visiting a booby-trapped web page," TechCrunch revealed, citing sources familiar with the matter.

"In gaining unfettered access to the iPhone's software, an attacker could read a victim's messages, passwords, and track their location in near-real time," the report said.

What's more, it appears the same websites also targeted Android and Microsoft Windows PCs in a similar campaign, according to Forbes. "The attacks were updated over time for different operating systems as the tech usage of the Uyghur community changed," the source told Forbes.
***
I bet most of us 29 year olds have had one of these at one time or another. The Slinky. Quite a story behind this toy.

As its jingle once cheered: "A spring, a spring, a marvelous thing! Everyone knows it's Slinky." The coiled toy certainly is a marvelous, if simplistic, thing. In 1943, mechanical engineer Richard James was designing a device that the Navy could use to secure equipment and shipments on ships while they rocked at sea. As the story goes, he dropped the coiled wires he was tinkering with on the ground and watched them tumble end-over-end across the floor.

After dropping the coil, he could have gotten up, frustrated, and chased after it without a second thought. But he—as inventors often do—had a second thought: perhaps this would make a good toy. A lot of inventors talk about keeping an open mind and maintaining playful habits, explains Monica Smith, the head of exhibitions at Smithsonian's Lemelson Center for the Study of Invention and Innovation.

"The Slinky was something that he saw happen and he thought it was cool. It wasn't an obvious idea for a toy," she says. "It wasn't something he was setting out for—it's more serendipitous than that. He kept an open mind and found a different use for it."
***
Contrary to popular belief, I do have somewhat of a green thumb. However, that doesn't mean I will be standing in line to get a whiff of this flower.


Along with hundreds of other people, I'm waiting in line at the Washington State University Vancouver (WSUV) campus to smell rotting flesh. Or more accurately, I'm here to bear witness to Titan Vancoug, a specimen of Titan arum, known to most as The Corpse Flower. Titan is the world's largest unbranched flower, but endangered in the wild and only cultivated by a hundred or so horticulturists in domestication. Oh, also, when it's in bloom, it smells like rotting flesh.
***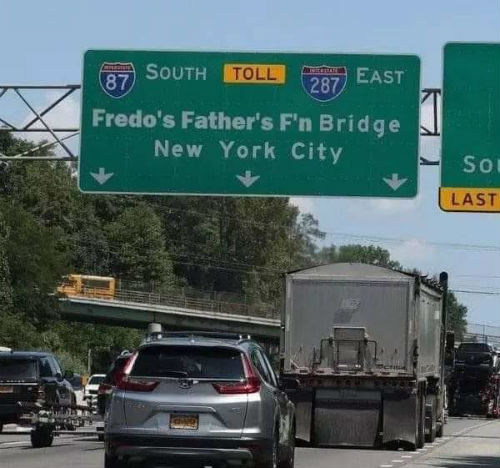 (H/T Chavez the Hugo)

So, when policies don't work, it's always easier to blame someone else. NY Gov. Cuomo blames others but not himself.


Gov. Andrew Cuomo doubled down last week on his blame-the-messenger approach to New York's growing shortage of natural-gas supplies by ordering the Department of Public Service to "broaden its investigation" of National Grid and threatening to "find another franchisee."

Anything, rather than admit that his own policies are at fault.

The utility has stopped taking new gas customers in parts of Long Island, Brooklyn and Queens where it can't handle the new demand — because Team Cuomo vetoed the proposed Williams pipeline to bring in supplies from New Jersey. (Jersey is also blocking the pipeline, since Gov. Phil Murphy is appeasing the same green extremists.)

National Grid gave months of warning that it would need to impose the moratorium if fresh supplies weren't ensured.
***

Texas is cracking down on Dick pics.
***

Reasonable or unreasonable: Reverse location search warrants?

On October 13th, 2018, two men walked into a Great Midwest Bank in a suburban strip mall outside Milwaukee. They were the first two customers when the bank opened, barely recognizable behind sunglasses and heavy beards — but it soon became clear what they were after. One man jumped onto the teller counter and pulled out a handgun, throwing down a garbage bag for the tellers to fill with money. They left the bank at 9:09AM, just seven minutes after they entered, carrying the bag full of cash, three drawers from the vault and teller station, and the keys to the bank vault itself.

In the months since, police and federal agents have struggled to track down the bank robbers. Local media sent out pictures from the bank's security cameras, but it produced no leads. Finally, police hit on a more aggressive strategy: ask Google to track down the bank robbers' phones.


A still from security camera footage of the robbers
In November, agents served Google with a search warrant, asking for data that would identify any Google user who had been within 100 feet of the bank during a half-hour block of time around the robbery. They were looking for the two men who had gone into the bank, as well as the driver who dropped off and picked up the crew, and would potentially be caught up in the same dragnet. It was an aggressive technique, scooping up every Android phone in the area and trusting police to find the right suspects in the mess of resulting data. But the court found it entirely legal, and it was returned as executed ...........
***

I wish the ABCDLGBT or whatever community they are would shut their mouths. They preach diversity except when it applies to them.

A few Kansas University faculty members are not fans of allowing Chick-fil-A to be served on campus because they believe the chain violates "safety and inclusion".

The faculty council, filled with "extreme frustration," wants America's favorite restaurant removed from campus for being a "bastion of bigotry" after KU administrators relocated a Chick-fil-A from a basement to "prime real estate" on campus to the Memorial Union. But worse yet, to the council, is the "Chick-fil-A Coin Toss" at the start of the Jayhawks' football home games.
***

I'm an Amazon Prime member. However,
one thing I would never buy through Amazon would be a home.

Ladies and gentleman, please meet the "Timber House," a wooden structure that comes complete with a living room, bathroom, kitchen, and two bedrooms—all available for $75,000 and a click of a button. Despite its name, this prefab creation is a far cry from a log cabin. In fact, it's actually just one shipping container stacked upon another. Here's how it works: Once the two 40-foot shipping containers are delivered to the build site, you take it from there.
***
The ONT Musical Interlude
&&&
***

Four words for Cilla Carden, Move, Genius Award Winner.

A Perth vegan has taken her neighbours all the way to the Supreme Court, demanding they stop smoking, bouncing balls and even cooking barbecues in the backyard.
Cilla Carden, from Girrawheen, in Perth's northern suburbs said she's fed up with the smell of meat cooking on the barbecue next door.
"They've put it there so I smell fish, all I can smell is fish. I can't enjoy my backyard, I can't go out there."
Me? I would grill out 365 days of the year.
***

Gratitude and Tonight's Feel Good Story of The Day.

Six years ago, 7-year-old Gabriel Smith received a life-saving bone marrow transplant at St. Louis Children's Hospital.

Last week, Gabriel met the man who helped save his life -- and he gave up a trip to Disney World to make it happen.
***
Weekly commenter stats for week of 9-1-2019
Top 10 commenters:
1 [498 comments] 'Anon a mouse' [69.87 posts/day]
2 [473 comments] 'rickb223'
3 [447 comments] 'garrett'
4 [441 comments] 'TheJamesMadison, The Black Mamba'
5 [358 comments] 'qdpsteve'
6 [348 comments] 'Cicero (@cicero)'
7 [331 comments] 'Christopher R Taylor'
8 [329 comments] 'Skip'
9 [324 comments] 'Joe "Hands On" Biden'
10 [307 comments] 'Mike Hammer, etc., etc.'
Top 10 sockpuppeteers:
1 [317 names] 'Joe "Hands On" Biden' [44.48 unique names/day]
2 [49 names] 'Ha'
3 [45 names] 'My Pimp Shot My Dealer'
4 [34 names] 'Hands'
5 [29 names] 'The ARC of History!'
6 [27 names] 'Surfperch'
7 [27 names] 'Word Uncle Joe Biden'
8 [26 names] 'boulder t'hobo'
9 [26 names] 'wth'
10 [25 names] 'Count de Monet'
Honorable Mention:
18 [20 names] 'ace'
***

Tonight's ONT has been brought to you by Extenuating Circumstances.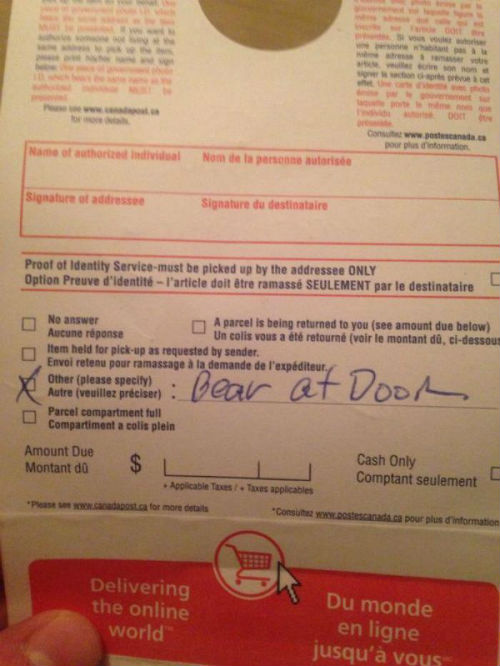 Notice: Posted with permission by the Ace Media Empire and AceCorp, LLC. Complaints? Lodge them with Dewey, Cheatem & Howe, S.C. ONT tips, loose change, bus tokens and burner phones to petmorons at gmail dot com.


posted by Misanthropic Humanitarian at
10:03 PM
|
Access Comments