« Ouch! We Are Getting Old...Very, Very Old
|
Main
|
Gun Thread: A Quickie! [Weasel] »
September 01, 2019
Food Thread: "If You Don't Eat Yer Vegetables, You Can't Have Any Pudding. How Can You Have Any Pudding If You Don't Eat Yer Vegetables?"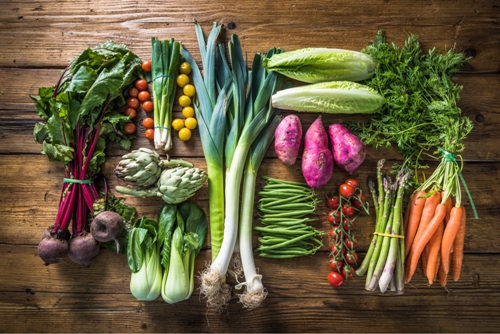 We live in wondrous times, where the cost of food is low and the quality and safety is better than ever. Ignoring season-dependent foods like tomatoes and corn, we can get good-quality produce all year 'round, especially the frozen stuff which is stunningly good compared to the mushy shit we used to get when I was a youth.
But there is something to be said for right-off-the-farm fresh, especially for more fragile things like greens and tomatoes and sweet beans, etc.
I spent a few days in Vermont recently, and was overjoyed by the quality of the produce coming out of a small farm (they call it a garden!) in the eastern part of the state. When I, a committed meat and fat eater, was obsessed by the damned salad, you can rest assured that it was something special. Tomatoes and beans and even fresh herbs...that's the kind of stuff that suffers from travel.
So, while we mostly eat very well, there are some things that are just better when picked a few hours or minutes before you eat them. I know most of us aren't lucky enough to have a great farm stand a few minutes away, but on those road trips to drop off the brat (or brats) at college or boot camp or state prison, try to find a source for the sort of fresh stuff that makes eating revelatory, rather than just for fuel.
******
And speaking of vegetables, here's a fun recipe that I am definitely going to try.
Chard and Parmesan Stuffed Zucchini with Baked Ricotta
By the way, ignore those stupid instructions in many recipes for minuscule quantities of cooking fat.
Dildo's Law Of Lipids
states that the more butter, bacon fat or olive oil, the better. Vegetables in most forms taste better with fat, which means you eat more of them and can brag to that officious little prick at the office that you eat more than the recommended daily allowance.
******
I remember when I first learned of pineapple on pizza. An acquaintance went to California on a recruiting trip, and came back with a wild story about a pineapple and ham pizza. Nobody believed him.
Hell Introduces 13 New Varieties Of Pineapple Pizza
I have eaten it, and it's not quite as bad as it sounds. But nowadays so many people put so many weird things on pizza, that it doesn't have the shock value it did when I was a youth. Hell, one of my guilty pleasures is a fried chicken and ranch dressing pizza from a local place. They also make a Buffalo chicken wing pizza that is pretty good too.
[Hat Tip: Vendette]
******
Chef John is loads of fun and immensely irritating...all at the same time!
The Shooter's Sandwich - Tally Ho Indeed
sounds like it would be a fun dish to make...once. And Chef John's cooking process is rational, which makes his small missteps entertaining. He is always correcting for the next version, which is the mark of a good cook.
[Hat Tip: Bluebell]
******
One of the brats admitted to drinking one of these things on occasion. Of course I threw him out of the house and took him out of the will. But...people who should know better seem to like them, and I don't know why.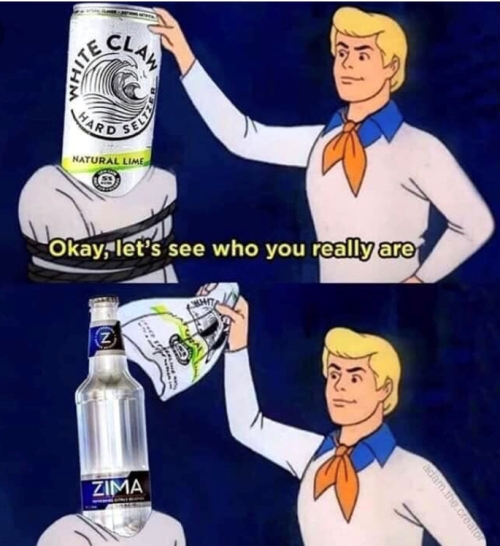 [Hat Tip: Bitter Clinger]
******
I admit it, my kitchen borders on chaotic. I know where everything is (well...almost everything), but someone wandering into my kitchen and expecting some well-organized and logical method will be sorely disappointed. But some of these may be useful, so give it a quick glance.
20 Clever Fridge and Freezer Hacks to Optimize Your Storage
Some of them are sort of weird too...
[Hat Tip: artisanal'ette]
******
"Curmudgeon" didn't know what the hell this means, and neither do I, but it made me smile, so...

******
Food and cooking tips, Castelvetrano olives with a sprinkle of chili flakes, young wild pigs, crisp bacon (although I am moving toward less crisp), thick and fluffy pita, and good tomatoes that aren't square, pale pink and covered with Mestizo E.coli:
cbd dot aoshq at gmail dot com
. Any advocacy of French Toast with syrup will result in disciplinary action up to and including being
nuked from orbit.
And yes, shaking a Manhattan is blasphemy...it's in the Bible!
******
&topic=world_news">

posted by CBD at
04:00 PM
|
Access Comments