« Gun Thread: A Quickie! [Weasel]
|
Main
|
The Morning Report - 9/2/19 »
September 01, 2019
Sunday Overnight Open Thread (9/1/19)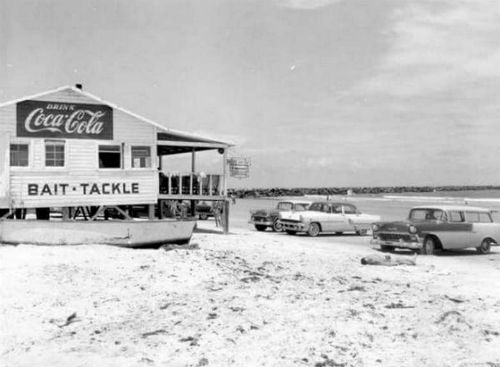 ***
The Quotes of The Day

Quote I

"Look at the size of some of the pans you are carrying. Can you imagine you're a lady in the kitchen and saying: 'Will you carry that pan for me?'" Marco Pierre White

Quote II

"That's why I don't be coming out doing comedy all the time because y'all n***** is the worst motherfuckers I've ever tried to entertain in my fucking life. Goddamn sick of it. This is the worst time ever to be a celebrity. You're going to be finished, everybody's doomed!" Dave Chappelle

Quote III

"Whenever somebody else comes to your fuckin' town and wants to perform and is exhausted and flies all the way to the middle of fuckin' nowhere to do jokes for you little privileged assholes, don't fuckin' ruin the show for people who actually wanna be here.

"That's why the world is going to end in 25 years because we're all fucking retarded. Yeah, I meant it that way! Idiots." Pete Davidson
***
The country's best frozen pizza. What do you think?
***
Truth is stranger than fiction. H/T Bitter Clinger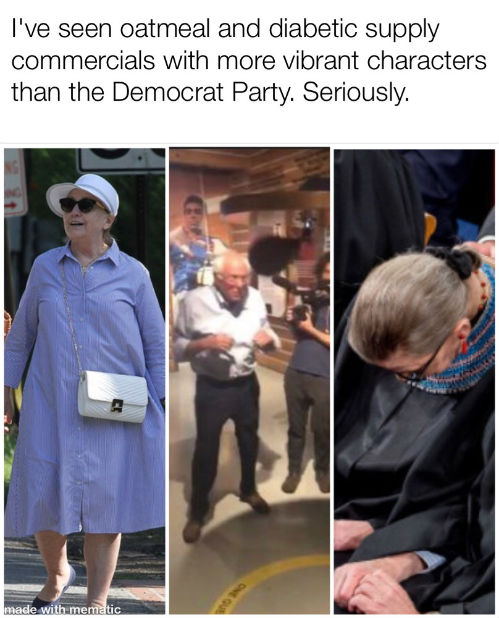 ***

Twenty-two absurd and weird facts.

Do you know how much a typical cloud weights? 1.1 million pounds! Amazing, right? And hard to guess, indeed. This is not a well known and absolutely logical fact like, for example, that it rains diamonds on Jupiter.

Oh, you didn't know about that, either? It's okay, the people from ScoopWhoop gathered for us over twenty unbelievable and weird facts that are true and no one would guess and made great minimalistic illustrations for each of them.
***
***

Tough gig. The secrets of a 911 dispatcher.

An author and longtime emergency responder breaks down the tricks of the trade and a few hard-earned lessons for a crisis.
***

What a surprise!! Not. Vegan diets starve unborn babies brains of critical nutrients

The increasing popularity of plant-based and vegan diets risks lowering the intake of a nutrient critical for brain health that is mainly found in animal foods, a nutritionist has said. Moving away from diets rich in animal products could have 'unintended consequences' for the consumption of choline, according to a BMJ article, entitled: 'Could we be overlooking a potential choline crisis in the United Kingdom?' The essential dietary nutrient is critical for brain health, particularly during foetal development, and also influences liver function.
***
NSFW
***
Say it aint so. Is bacon dead?

Country bacon wouldn't be the first thing that comes to mind as a point of comparison for asparagus — but that's certainly an eye-catching (and mouth-watering) description. And the fact that Wells is writing about asparagus prepared in such a way that it evokes bacon suggests one of the other reasons why bacon may be a little harder to find these days than it once was.

Simply put: it isn't just bacon that's less ubiquitous than it used to me—it's meat in general. Whether it's the Impossible Burger making headlines for its appearance at fast-food chains (and soon, grocery stores) around the nation or vegan restaurants becoming far more widespread, meat is increasingly moving away from the center of food culture—to say nothing of the health benefits or environmental pluses of reducing your consumption of meat.
***
Government employees keep us safe. Just ask a London based baker.

A "huge drugs bust" at Gatwick airport has turned out to be part of a cake.

A member of staff from Purezza vegan pizzeria was transporting the ingredients in a suitcase when they were stopped by police.

The white powder, which was divided into blue bags, was tested before officers accepted it was legal.

British Transport Police said: "'Officers were called to Gatwick airport station at 1.34pm on 28 August after a suitcase was found containing 25 bags of powder.
***
A pilot's last resort. How the ejector seat works.

The 200-lb ejector seat, with its 3,500 or so parts, is a remarkable piece of technology that not only gets pilots out of a crashing plane but also ensures they survive the experience more or less unscathed. If the pilot ejects above 16,400 feet where oxygen is scarce, sensors on the chair will let it free-fall to get its occupant down to breathable air as fast as possible, and only then will the parachute open.

British company Martin Baker, and its French subsidiary Safran Martin Baker France, control 56 percent of the world's ejector seat market. Their seats equip the aircraft of 93 air forces worldwide, including the US's F-35 Joint Strike Fighter, the French-made Rafale, and the Eurofighter. Other major ejector seat manufacturers are American company Collins Aerospace (whose newest seat is the ACES 5) and Russian outfits NPP Zvezda and AO. All told, ejector seats have saved an estimated 12 to 13,000 lives since the mid-1940s.
***

A case before the Supreme Court: There Is No Such Thing as Gender Fluidity

Laura Perry is a former female to male transgender person who underwent hormone treatment and a double mastectomy. "Ms. Perry enjoyed the transition process at first, and she entered into a relationship with another transgender individual," says the brief. "They attended LGBT events together but stopped when the members of the community developed hatred for her partner who was conservative. They viewed her partner as a 'traitor.' Ms. Perry and her partner also claim that 'we thought these people are the most depressed people in the world,' referring to the LGBT community. Soon after, Ms. Perry became aware of the fact that changing sex is not biologically possible, and that sex is binary."
***
The ONT Musical Interlude
&&&
***
Genius Award Winners
***

Sometimes we have to deal with unpleasant events. This is one of them and Tonight's Feel Good Story of The Day.

'Defeated' Mom Gets Support From United Airlines Crew And Passengers During Child Meltdown


A mother is praising a United Airlines crew and the passengers who supported her while her four-year-old son with autism was having a meltdown on their flight home from a family vacation.
***

Tonight's ONT has been brought to you by Labor Day Activities.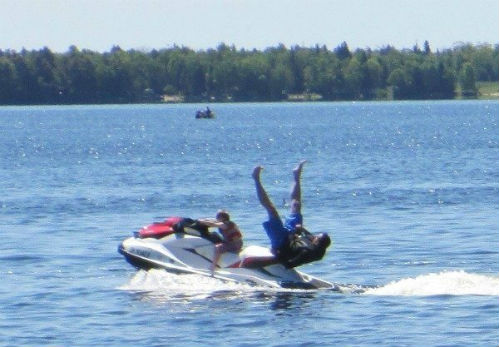 Notice: Posted with permission by the Ace Media Empire and AceCorp, LLC. White clothing optional.

posted by Misanthropic Humanitarian at
09:58 PM
|
Access Comments