« CNN Hires Disgraced Partisan Liar and Russia Hoax Perpetrator Andrew McCabe as a Contribuotr
|
Main
|
Bernie Sanders Declares War on Fossil Fuels, Threatening to Prosecute Fossil Fuel Executives; Left Cheers, NeverTrump Accommodates Itself to Life under the Green New Deal »
August 23, 2019
NBC News: Heterosexuality, For Women, "Is Just Not Working"
As Ya Boi Zack often says of the ethos in comic books: "Heterosexuality is (finger snap for emphasis) never the answer."
Or as he also says: "Heterosexuality is just a temporary phase that seven billion people are going through" as they evolve into their higher, homosexual selves.
The Ruling Class has a big problem with heterosexuality.
Women are increasingly opting out of heterosexuality because it is "the bedrock of their global oppression," NBC News asserted in a bizarre opinion piece this week.

"Men need heterosexuality to maintain their societal dominance over women," writes Marcie Bianco for the NBC News website. "Women, on the other hand, are increasingly realizing not only that they don't need heterosexuality, but that it also is often the bedrock of their global oppression."
I know this sounds unbelievable to the gender-confused weirdoes who infest the Ruling Class, but heterosexual men and women generally kind of like each other (except when they hate each other -- but you take the good with the bad) and women actually... get horny and enjoy sex with men.
Again, as Ya Boi Zack points out: The four billion children currently alive on Earth attest to that.
Ms. Bianco lumps together a series of recent news stories,""from Jeffrey Epstein to the Dayton and El Paso mass shooters, to Miley Cyrus's separation and Julianne Hough's declaration that she's 'ot straight,'" which, she says, "together have laid bare the strictures of an American patriarchy on the edge of a nervous breakdown."
I think we can all agree that some people are in fact having a nervous breakdown, and they've been having it for three years.
I don't think it's the patriarchy, though. You might want to look at the people joining "covens" and casting "spells" and screaming in the street like, well, people having a nervous breakdown.

"As the status quo, heterosexuality is just not working," she concludes, before explaining just how evil men are and how women are learning to live without them.

"As a snapshot of 2019 America, these stories present a startling picture: Men continue to coerce, harass, rape and kill girls and women -- and go to extreme lengths to avoid responsibility for their actions," she states. "On the other side of the issue, girls and women are challenging heterosexuality, and even absconding from it altogether."


"Patriarchy is at its most potent when oppression doesn't feel like oppression, or when it is packaged in terms of biology, religion, or basic social needs like security comfort, acceptance and success," Ms. Bianco declares.

"Heterosexuality offers women all these things as selling points to their consensual subjection," she concludes, in a painful piece of contorted logic that reveals far more about the writer than it does about society and its institutions.

Although this woman is insane, and the Ruling Class is insane, incompetent, corrupt, and gender-f*cked, there is definitely a problem brewing between men and women, because a lot of women -- all on the leftwing side, or the left of the soft right -- really have gone 'round the bend. Women Going Their Own Way, if you will.
That will have serious consequences for society going forward.
There will be a bad outcome when a significant fraction of society -- the SJWs, largely white liberals, and majority female -- make war on civilization and society itself.
Meanwhile, also on NBC: A "reporter," Kasie Hunt, embraces full-on Women Only gynosupremacism, and her emasculated and effeminate cuck male(ish) colleagues cannot do anything but defer and tip their fedoras.
Meanwhile, the Ruling Class is pushing Catharism, human extinction on earth by "problematizing" all procreative sex...
Although the various groups emphasized different doctrines, they all agreed that matter was evil. Man was an alien and a sojourner in an evil world; his aim must be to free his spirit, which was in its nature good, and restore it to communion with God. There were strict rules for fasting, including the total prohibition of meat. Sexual intercourse was forbidden; complete ascetic renunciation of the world was called for.
...while continuing to demand that only sex which is non-procreative is socially good: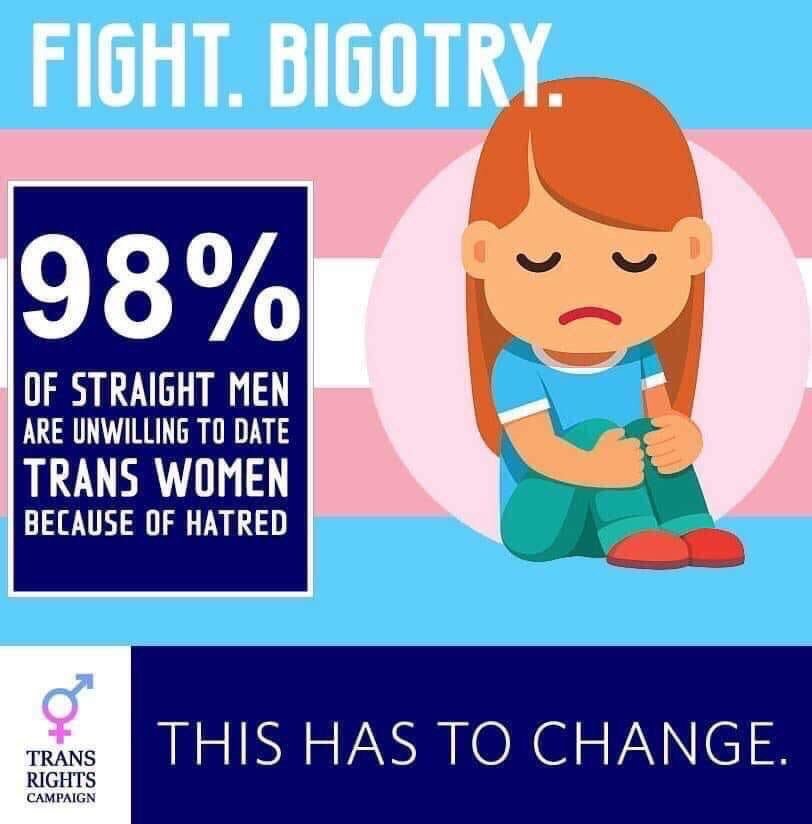 Does it, though?
An actual conservative media would demand answers from Democrat presidential candidates on this claim of the SJW left, instead of deeming such questions "toxic" and "alt-right."

posted by Ace of Spades at
01:15 PM
|
Access Comments