« Open Thread
|
Main
|
The Morning Report - 8/22/19 »
August 21, 2019
Wednesday Overnight Open Thread (8/21/19)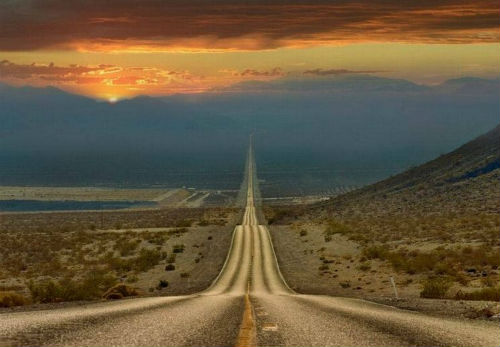 ***
The Quotes of The Day

Quote I

I could go on, but I conclude this portion simply by stating an obvious and lamentable fact: every single institution in the United States is either actively malicious toward the American people, or a complete scam—and often both. Darren J. Beattie

Quote II

"I want to move to Taiwan because Hong Kong is in a period of white terror and ruled by the police, which scares me. I saw no future for the city when it returned to China some 20 years ago, but now it's dangerous to live in, as the police are not protecting people." Steven Chen

Quote III

"We obviously don't give an intelligence test before people take these things out. Why someone would think that it makes sense to take one of these scooters on the interstate is beyond me." Milwaukee Mayor Tom Barrett

Quote IV

"It is an outrageous betrayal of people who have worked hard, paid their taxes and made their National Insurance contributions for decades in the expectation that they will receive at least a basic income so they can retire, rather than being forced to labour until they drop." Ros Altmann

Quote V

The US military spends an ungodly amount of treasure in men and material. When you have all that money sloshing around in often esoteric areas, the usual rent-seekers, thieves, and other parasitic characters will always be there looking to dip their beaks.

Thick and robust firewalls need to be in place.Cdr. Salamander
***

The French have developed a roof top garden.

The world's largest rooftop urban farm is set to open in Paris next year—and it's already projected to feed thousands of people every year.

The garden, which is being constructed in the southwest region of the French capital, will span over 14,000 square meters (150,700 square feet), making it the largest urban farm in Europe.

Managed by a team of 20 gardeners, the organic sanctuary will grow 30 different plant species. Representatives from Agripolis, the urban farming company behind the project, say that the site will likely produce about 1,000 kilograms (2,200 pounds) of fruit and vegetables every day in high season.

Will it work as well as their solar road?
***

Our youngest daughter was born in 1993. I couldn't imagine life without her.

Alyssa Milano proudly boasted that the two abortions she obtained in 1993 helped to make her life the way it is today.

According to Yahoo News, the former "Charmed" actress and noted feminist activist revealed in the latest of her podcast "Sorry Not Sorry" that she had two abortions in her early twenties when her relationship with her boyfriend went south.

"In 1993, I had two abortions," Milano said. "I was in love for the first time in the breathless way you can only be in love when you are young. It was huge — overwhelming even. It filled every part of living. It was a joyful and exciting and powerful time in my life."
***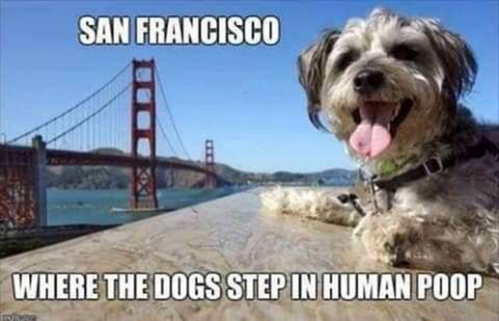 No shit!
***

As we all know The ONT is continuously looking out for you. We don't give stock tips. However, you may want to think twice before investing in this IPO.

WeWork, the office-sharing, kegger-hosting phenomenon that has redefined the modern workspace, is also raising the bar for how much money a startup can lose and still be considered a buzzy investment.


WeWork's corporate parent, the We Company, which released its IPO documents on Wednesday, loses roughly $5,197 per customer who inhabits its office space per year. That's considerably more than newly public companies like Uber or Beyond Meat are losing on their growing customer bases.

WeWork, which says in the offering document that its corporate mission is no less than to "to elevate the world's consciousness," is on track to lose $2.7 billion this year from its operations, up from nearly $1.7 billion last year. The company's revenue in the first six months of the year nearly doubled from last year's first half, to $1.5 billion. The company said its losses rose just 10% from a year ago, but that includes a $470 million non-operating, and likely non-recurring, gain. Exclude that, and losses from the We Company, which says it will trade under the ticker symbol "WE," rose 60%.
***

Learn to #Code Fredo..........

***

Has Florida Man Syndrome struck the UK? Manure dumped outside of pub.

A HUGE pile of manure has been dumped outside a pub with signs accusing the landlord of sleeping with someone's wife.

The muck was piled outside the Hawkley Inn near Liss, Hampshire with obscene messages - allegedly left by a scorned husband.
***

The moral case for campus carry.

Campus carry is simply an extension of our natural right of self-defense. Our right to life follows us wherever we go, so the right to defend our lives must also accompany us. Whether I am at home, in my car, at work, or in the classroom, I possess the absolute and unrelenting right to defend myself against unjust aggression. Because firearms enhance that right, there exists a strong presumption in favor of being allowed to own and carry a firearm as I go about my daily business.
***

Quite the smart phone app, this one will tell you when food has gone bad.

In order to help detect spoilage and reduce food waste for supermarkets and consumers, researchers have developed new low-cost, smartphone-linked, eco-friendly spoilage sensors for meat and fish packaging.

One in three UK consumers throw away food solely because it reaches the "use-by" date, but 60% (4.2 million tonnes) of the £12.5 billion-worth of food we throw away each year is safe to eat.

The laboratory prototype sensors cost two US cents each to make. Known as "paper-based electrical gas sensors" (PEGS), they detect spoilage gases like ammonia and trimethylamine in meat and fish product
***
The ONT Musical Interlude

No rhyme or reason tonight. Just talented folks no longer with us..............
&&&
***

If your motel room has bed bugs, leave. Don't become a Genius Award Winner.

MADISON (WKOW) — A man who said he was, "trying to put out bed bugs with a cigarette," accidentally started a mattress on fire Thursday in a west side hotel.

Firefighters responded to the hotel overnight for a report of a mattress on fire in one of the rooms, according to a Madison Fire Department incident report.

Guest were evacuated as firefighters responded.
***

These rockers are Tonight's Feel Good Story of The Day.

The donation to the nonprofit organization Daruieste Viata ("Give Life") was announced just prior to the band's sold out concert in Bucharest.

"The donation made by Metallica has a special meaning to our project. On one hand, their music inspires and touches so many Romanians, and at the same time so many Romanians are inspired by and contribute to the establishing of the first Pediatric Oncology and Radiotherapy Hospital in Romania, in order to give children with cancer a chance to live," said Carmen Uscatu, President of Daruieste Viata Association.
***

Tonight's ONT has been brought to you by Oh Shit Moments.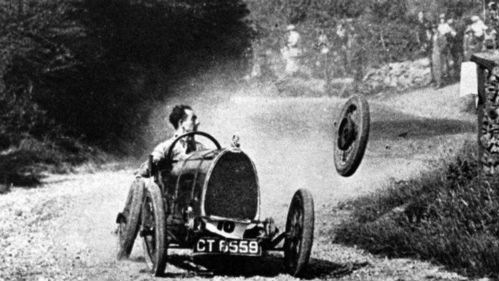 Notice: Posted with permission by the Ace Media Empire and AceCorp, LLC. All rights reserved. Transcripts are available for $5.00 with SASE.

posted by Misanthropic Humanitarian at
10:00 PM
|
Access Comments