« Claim: Trump Has Reassured Wayne LaPierre, Current Head of the NRA, That Universal Background Checks Are Off the Table in Gun Discussions
|
Main
|
The Morning Report - 8/21/19 »
August 20, 2019
Tuesday Overnight Open Thread (8/20/19)
(Mystery Click)
***
The Quotes of The Day

Quote I

"We are hugely disappointed to learn of this, and it is being dealt with in cooperation with the relevant authorities. Salford City does not tolerate the use of racist or abusive language or behaviour and we will take relevant action against the person responsible in conjunction with Greater Manchester Police" Spokesperson for Salford City

Quote II

The next time a legislator, mayor, or governor rails about plastic straws or the Paris Climate Accord, be assured that his state's roads are clogged, his public schools failing—and he is clueless or indifferent about it.Victor Davis Hanson

Quote III

"Equality is a fundamental right of every citizen and a duty of our society," she declares. "Equal opportunities are not only an indispensable feature of a democratic society, but also a crucial foundation for a nation's innovation, economy and general well-being.Maddalena Marini

Quote IV

"Many of the most serious diseases today are a function of aging. Thus, identifying the molecular mechanisms and treatments of aging should be an urgent priority. Unless we address aging at its root cause, we're not going to continue our linear, upward progress toward longer and longer life spans." David Sinclair, a geneticist at Harvard Medical School

Quote V

In any event, thanks to immigrants, all Americans are learning the vital importance of ethnic chauvinism and territorial sovereignty for your own ethnic group.

The epitaph on the El Paso Walmart mass shooting should be: Diversity is a strength! Ann Coulter

Quote VI

"A career in Washington was never my objective. My objective has always been to address significant challenges this nation faces: trade, health care, immigration, and infrastructure to name just a few.

"However, it appears to me that rhetoric overwhelms policy, and politics consumes much of the oxygen in this city. The time has come to make a difference for my family – to focus my time and energy upon them, their needs, their goals, As George Washington is quoted: 'I would rather be on my farm than emperor of the world.'"Rep. Paul Mitchell
***
Barack and Michelle Obama are gearing up for the release of their new Netflix film, American Factory, which explores the Unites States' heartland economy.

The Obamas' film, which largely profiles a factory in Ohio, has been described as "anti-Trump" in a review published in POLITICO.
***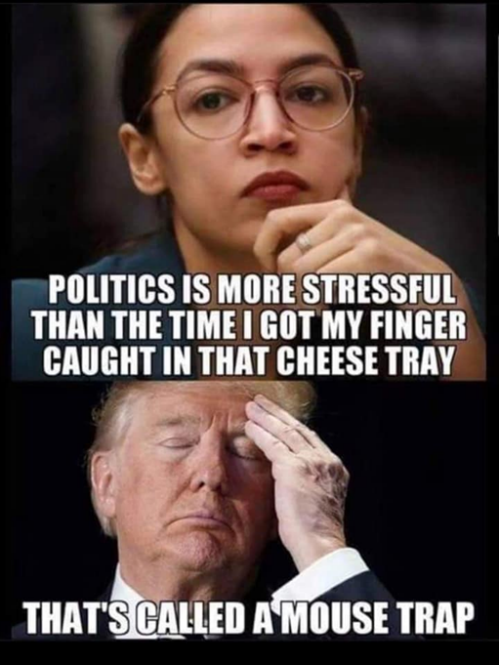 ***

Of course they used a GoFundMe campaign. Socialists can only use other people's money. Until it runs out.

Three Chicago teachers and a union organizer used a GoFundMe campaign to raise money for a trip to Venezuela. The teachers, all members of the Chicago Teachers Union, wrote public blogs and social media posts casting the socialist government of the country in a favorable light.

The Chicago Tribune reported Monday that the educators have been criticized for their trip and praise of Venezuela President Nicolas Maduro. The Chicago Teachers Union also distanced itself from those who went on the trip, putting out a statement that it was not an official union trip and was not funded by the union.

"Members go all kinds of places in the summer. This was neither an official trip nor something that was funded by the union," CTU president Jesse Sharkey told WTTW's "Chicago Tonight." "This is a group of people who are members of the CTU who decided to go to Venezuela."
Frightening they are anywhere near children.
***
Don't feel bad bears. I wouldn't want to interact with this tourist either.


The note reads as follows. "Our visit was wonderful but we never saw any bears. Please train your bears to be where guests can see them. This was an expensive trip to not get to see bears.

Anyone can understand spending a lot of money on a vacation and it not living up to your expectations. That is just bad luck. But, I cannot wrap my head around the expectation of the bears being trained to be where visitors can regularly see them. I don't think this person understands nature or the fact that Yellowstone is NOT a zoo.
***

Vaping linked health issues in 14 states reported.

In one Wisconsin case, a 26-year-old man with asthma ended up in an intensive care unit in July with difficulty breathing after vaping THC oil he bought on the street, NPR reported. (THC or Tetrahydrocannabinol is the primary psychoactive ingredient in marijuana.) The man's blood-oxygen levels dropped to just 10% and he was placed in medically induced coma.

Now out of the hospital, he told NPR that he suspects his illness was linked to the THC oil. "The oil in the cartridge was really watered down. And it was pee-colored, it wasn't supposed to be that color, it's supposed to be dark amber," he said.

He cautioned other people who vape THC: "If you are going to smoke, just stick to the dispensaries. Don't buy stuff off the street where you don't know where it's coming from."

If you buy THC oil in WI, you truly are an idiot. There is no legal marijuana in the state.
***

Bernie Sanders. Even a broken clock is right twice a day.

Democratic presidential candidate Senator Bernie Sanders (I-VT) wants to put an end to police use of facial recognition software. Sanders called for the ban as part of a criminal justice reform plan introduced today ahead of a two-day tour of South Carolina.

The plan also calls for the ban of for-profit prisons and would revoke the practice of law enforcement agencies benefiting from civil asset forfeitures.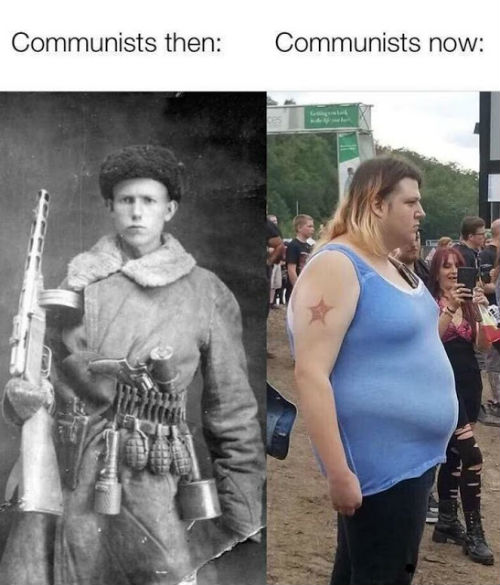 ***

Does the internet play too large a part of our lives? This is what would happen if the internet shut down suddenly.
In the event of a global internet shutdown…

…autonomous vehicles freeze in place almost instantly. On highways, automatic tolls no longer allow any vehicle to go through them, creating massive traffic jams.

…on the streets, myriad passersby look at their empty-shell communicative devices, while bearing witness to several crashes of postal or other delivery drones.

…fully-automated sellers and cashiers, now disconnected, lead to the expeditious shutdown of supermarkets and hypermarkets which exclusively rely on them. In any case, a cashless, electronic currency-based society wouldn't now know how to pay for things.

…vast regions are deprived of electricity, as providers are no longer able to receive correctly information from their sensors on the power grid and at individuals' homes, and are no longer able to properly manage the supply of many areas.

…almost all the worldwide industrial production stalls. Financial centers have immediately suspended all their operations, canceling, in passing, all orders currently being processed.

And so on…
***

A President Marianne Williamson would be a hoot, if she weren't so dangerous.

She called the elite U.S. war machine "obsolete" and that "we can no longer rely on force to rid ourselves of international enemies."

"The planet has become too small for that, and in so doing, we overburden our military by asking them to compensate for the other work that we choose not to do, and we are less effective, and less secure, because of our choices," said Ms. Williamson, author of several best-selling inspirational books.

Earlier, Ms. Williamson floated plans for a new Department of Children and Youth that would focus on protecting and uplifting the country's children.
There are "Americans" who hate with enough of it to kill other Americans. Not sure how the world wide peace plan would work. Delusional.
***

I like my house at 70 degrees in the heating season. I like my house at 72 degrees in the cooling season. The government can keep their damn hands off my thermostat. My body, my choice.

Energy Star, the federal program from the DOE and the Environmental Protection Agency, said the coolest you should keep your home is 78 degrees when you're home.

When you're at work or away, the program recommends setting it at 85 degrees. When you're sleeping, Energy Star said to set the thermostat at 82 degrees.
***
The ONT Musical Interlude
Born on this day: 20 Aug 1948
Robert Plant, singer with Led Zeppelin who had the 1969 US No.4 single Whole Lotta Love. The bands fourth album released in 1971 featuring the rock classic Stairway To Heaven has sold over 37 million copies. Plant had the 1983 solo hit single Big Log. Also a member of The Honeydrippers, (with Jimmy Page, Jeff Beck & Nile Rodgers), who had the 1984 US No.3 single Sea Of Love. Plant scored the Grammy award winning 2007 album Raising Sand with bluegrass star Alison Krauss. via thisdayinmusic.com
&&&
Born on this day: 20 Aug 1949
Phil Lynott, Irish singer, songwriter, bass player, Thin Lizzy. (1973 UK No.6 single 'Whisky In The Jar'). Lynott died on 4th Jan 1986 of heart failure and pneumonia after being in a coma for eight days following a drug overdose. A life-size bronze statue of Phil Lynott was unveiled on Harry Street in Dublin in 2005. via thisdayinmusic.com
***

Underwear, socks and Genius Award Winner.

A would-be burglar wearing underwear as a mask and socks as gloves attempted a forced entry in the 5:00 hour Sunday morning August 11th at the Apex Cannabis located at 21502 East Gilbert Road in Otis Orchards.

The suspect prepared for the many security cameras at the cannabis shop by wrapping underwear around his head in a mask-like disguise. He used a pry bar to attempt entry but set off the alarm alerting law enforcement.
***

Once a mother, always a mother. Tonight's Feel Good Story of The Day.

Ada Keating, a 98-year-old mother of four, recently moved into a care home in Huyton, Liverpool, not because she couldn't take care of herself, but to look after her 80-year-old son Tom.


Tom Keating became a resident of the Moss View retirement home in 2016, when it became clear that he was no longer able to care for himself. His mother Ada joined him after about a year, when it became apparent that he would require additional support. The mother and son, originally from Wavertree, share a special bond, as Tom never married and had always lived with Ada. Tom was a painter and decorator at HE Simm building services before his retirement, while Ada was an auxiliary nurse at the former Mill Road Hospital. They lived together in the family home for most of their lives, and now do so again, in a retirement home.
***

Tonight's ONT has been brought to you by Taxidermy.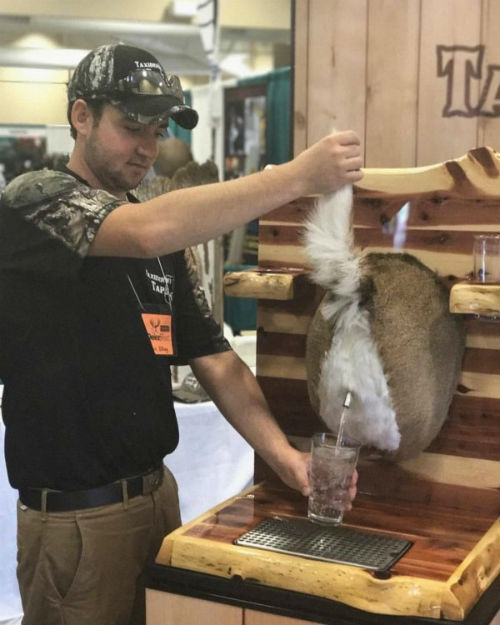 Notice: Posted with permission by the Ace Media Empire, AceCorp, LLC and Shelving Anonymous. Torque head screws 9 x 2.75 not included.

posted by Misanthropic Humanitarian at
10:00 PM
|
Access Comments