« What the Hell is Going On At CNN?
|
Main
|
The Morning Report - 8/14/19 »
August 13, 2019
Tuesday Overnight Open Thread (8/13/19)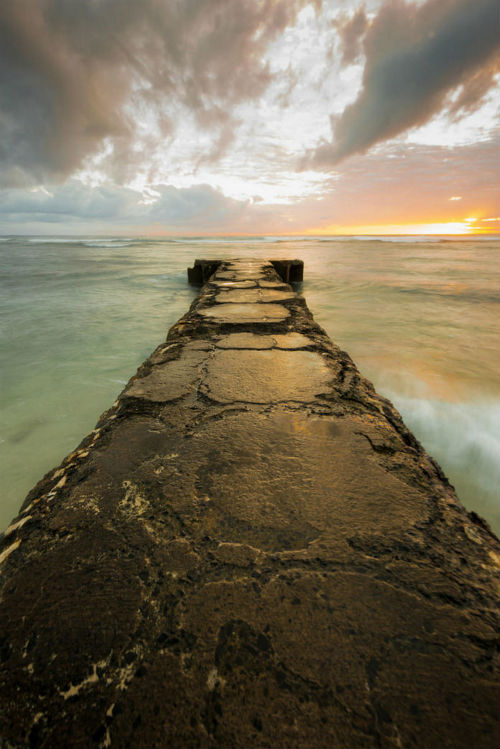 ***
The Quotes of The Day

Quote I

"I'm a lower-middle-class citizen," he says. "I have to pay for my own tuition, and if I can't manage that I'm afraid I'll get stuck in the cycle of debt that seems to plague my economic class." Jake, a high school junior in Utah

Quote II

We have a huge problem with guns. Assault weapons — military-style firearms designed to fire rapidly — are a threat to our national security, and we should treat them as such. Anyone who pretends there's nothing we can do is lying — and holding that view should be disqualifying for anyone seeking to lead our country. Former Vice President Joe Biden

Quote III

Once in office, they have been announcing their refusal to enforce broad swathes of the criminal law. Most disturbing is that some are refusing to prosecute cases of resisting police. Some are refusing to prosecute various theft cases or drug cases, even where the suspect is involved in distribution. And when they do deign to charge a criminal suspect, they are frequently seeking sentences that are pathetically lenient. So these cities are headed back to the days of revolving door justice. The results will be predictable. More crime; more victims. A.G. William Barr

Quote IV

"I'm here in Australia — they don't have problems like this. This is starting to be, unfortunately, a uniquely American situation. And I'm a gun owner. I am a strong Second Amendment person. But some of the wrong people are getting their hands on guns." Judge Jeanine Pirro.
***
Quote V

My guayabera? This shirt belonged to my father. It was given to him by Fidel Castro. It marked conversations going on decades ago that were the same as those today. The concern was the freedom of the people. What is the point of this communist regime if it is not to truly make everyone equal, not at the lowest level, not by demoralizing everyone, but lifting everyone up. My father, generations of politicians have been fighting this. So I wear this shirt as a reminder of that. Chris 'Fredo" Cuomo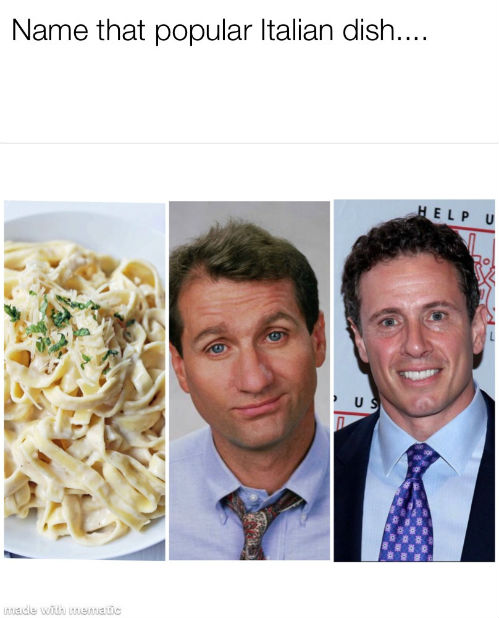 H/T Bitter Clinger
***
***

Medical breakthrough? Or just another chemical crutch for mankind? Researchers are working on a pill for loneliness.

The volunteers at the University of Chicago's Brain Dynamics Laboratory, all otherwise young and healthy, were tied together by really only one thing: nearly off-the-chart scores on the most widely used scale measuring loneliness.

Asked how often they felt they had no one they could turn to, how often they felt their relationships seemed superficial and forced, how often they felt alone, left out, isolated or no longer closer to anyone, the answer, almost always, was "always."

The volunteers agreed to be randomly dosed over eight weeks with either pregnenolone, a hormone naturally produced by the body's adrenal gland, or a placebo. Two hours after swallowing the assigned tablet, the university's researchers captured and recorded their brain activity while the participants looked at pictures of emotional faces or neutral scenes.
***
Let me get this straight. A Minnesota non-profit corporation, a Washington, D.C. non-profit corporation and a California non-profit corporation sues a Mississippi corporation in the UNITED STATES DISTRICT COURT- NORTHERN DISTRICT OF CALIFORNIA. Sure that makes sense.
The entity being sued was a chicker farmer over the term 100% Natural Believe it or not the good guy wins.

A court dismissed environmentalist claims of "concrete injury" for the costs of shaming and refuting Sanderson Farms and its customers for calling its chickens "100% Natural."

The Organic Consumers Association, on behalf of the Friends of the Earth and the Center for Food Safety, filed a fraud lawsuit on June 22, 2017 claiming they were injured by Sanderson Farms' website under several sections of California's Unfair Competition Law and several sections of its Business and Professional Code for false and misleading product advertising not meeting "reasonable consumer expectations."

The environmentalist plaintiffs did not dispute Sanderson Farms' "100% Natural" claims that it does not use steroids, hormones, non-GMO feed, added salt, seaweed, broth, preservatives, or added water in making its "100% Natural" claims for chicken.
***
Micro-cheating? Cheating is cheating, isn't it?

There is a worrying dating trend that you need to know about. Aside from actually cheating on you, experts at a dating website called Eharmony state that your partner can now also micro-cheat on you. But what is micro-cheating?

The dating website defines 'micro-cheating' as "a term which encompasses smaller, albeit questionable acts" from a partner, such as liking the social media posts of someone else you're attracted to or sliding into their DMs.
Unsurprisingly, according to eharmony's research, it's tech-savvy millennials that feel most strongly about their partner doing these things.
***

Products are usually created for a need or a gamble on a need of the future. I'm not so sure about this one. Robotic tails for humans.

Have you ever wondered what it would be like to have a tail, like a monkey or a wolf?

Wonder no longer. A group of researchers from Keio University in Japan has created a robotic tail for humans. Called Arque, the robotic tail prototype was designed to do what a real tail does: balance out the rest of the body. The researchers, who are part of Keio's graduate school of media design, presented the work last week at the 2019 SIGGRAPH conference in Los Angeles, which focuses on graphics, gaming, and emerging technology.
***

Remembering Julia Child 15 years after her death.

***

NSFW-Language Ding dong, the Diddler is dead.
***

Do you like pasta? Do you like the chain, Olive Garden? Do you have some money to burn? You can buy a lifetime pasta pass at Olive Garden.

Olive Garden's famed unlimited 'Pasta Pass' returns this week. The passes will officially go on sale Thursday at 2pm, but this year they'll also be a new addition to the Pasta Pass lineup: a Lifetime Pass.

Yes, you can purchase a pass that literally gets you all the carbs you can physically consume in one sitting for the rest of your life.

Just like the traditional Pasta Pass, the Lifetime model will also include unlimited soup, salad, and breadsticks.

Fess up. How many of you Morons are going to do this?
***

Please tell me again why the UK is our ally. Don't troll the drug dealer's hairdo or we will prosecute you.

Police have warned social media users they could face arrest if they "troll" a wanted drug dealer by mocking his distinctive hairstyle.

An online appeal to catch the criminal has resulted in tens of thousands of people posting joke comments.

Jermaine Taylor, 21, is wanted for breaching his licence conditions after being released from prison in December 2018.

Gwent Police launched the social media appeal to find the convicted drug dealer, but it backfired when people began making jokes about his hairstyle, with one saying it had been "pushed back more times than Brexit".

Oh piss off.
***

An obnoxious comedienne loses a job. Sarah Silverman fired for previous 'blackface skit'. The pro-baby killing VA. governor still has his job.


Sarah Silverman has said she was recently fired from a film after producers unearthed a still of her in 2007 wearing blackface for a comedy sketch.

Guesting on The Bill Simmons Podcast, Silverman said that she was let go the day before shooting on her scenes was due to start because of the photo, taken on the set of The Sarah Silverman Show.

"I recently was going to do a movie, a sweet part," she said, "then, at 11pm the night before, they fired me because they saw a picture of me in blackface from that episode.

"I didn't fight it. They hired someone else who is wonderful but who has never stuck their neck out. It was so disheartening. It just made me real, real sad, because I really kind of devoted my life to making it right."
***

Bold strategy or losing proposition? GM and VW are scraping hybrid cars and going electric.

Scrapped hybrids, dropping NEV sales in China, and some backtracking on big vehicles. All this and more in The Morning Shift for Monday, August 12, 2019.

As automakers around the globe lean on hybrids as a way to enable compliance with fuel consumption and emissions standards, two of the world's leading manufacturers have decided to completely scrap that genre of vehicle from their lineup. General Motors and Volkswagen aren't here to play: they're going fully electric.
***

'Jackass', great American show or great American garbage? Star of the show Johnny Knoxville discusses stunts and injuries.

This comes at a physical cost, as Knoxville recounts for this Vanity Fair video. Usually actors reminisce over their various roles. Here Knoxville details the various injuries he has sustained over his twenty year career.

And there have been some doozies. Broken bones? That's nothing. How about having a motorbike land in your crotch causing you to pee blood? Or knocked out in a boxing match with Butterbean, sending you into a stroke-like seizure as your throat tries to swallow your tongue? When it's Knoxville, even the injuries are strange.

The man himself takes us through his first (on screen) injury in 1998, where he was the guinea pig for self-defense tech, including pepper spray ("one of the most painful things I've endured in my life") and a taser.

Soy boy he is not.
***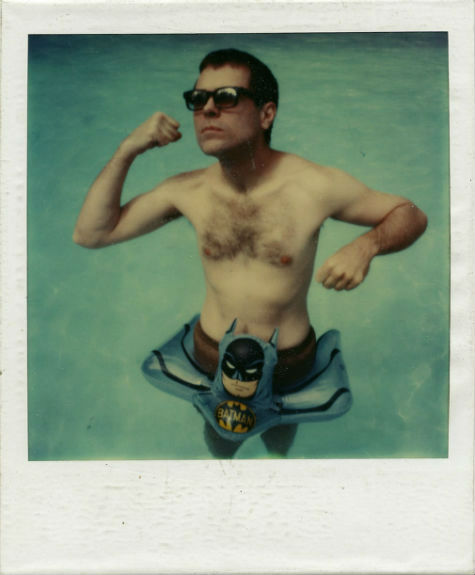 Summer Smoke : Liming With Debbie Harry, The Clash and Joey Ramone. Hanging out at the beach and larking about in the sun with the smoking hot pop stars.
***
The ONT Musical Interlude
On this day: 13 Aug 1980
Four masked robbers broke in to Todd Rundgren's New York house and proceeded to steal Hi-Fi equipment and paintings after tying the musician up. It was reported that one of the intruders had been humming his hit 'I Saw The Light'. via thisdayinmusic.com
&&&
***
Church. Weed. Argument. Temper tantrum. Alexa. Just a few ingredients to make a Genius Award Winner.

During an argument yesterday, a Florida Woman struck her husband in the head with a thrown Amazon Fire TV Cube, according to police who arrested her on a domestic battery charge.

As alleged in a probable cause affidavit, Ashley Mullineaux, 24, and her husband began arguing Sunday due to "Ashley not going to church with him." When Matthew Mullineaux, 34, returned post-services to the couple's Bradenton home, the pair resumed arguing over "Ashley hiding his 'weed.'"

The dispute, cops say, turned physical when Ashley (seen at right) began throwing items at her husband. While some of the domestic projectiles "just broke or spilled throughout the apartment," two objects hit their mark.

An "Alexa cube" and a metal drinking cup both struck Matthew "on his face/head," leaving him with a cut on his chin and a "large knot" on his head.
***

Swimmers saving the life of an elderly gentleman. Tonight's Feel Good Story of The Day involves a Genius Award Winner.

Three people were swimming laps in the pool as the car plunged into the water and quickly sank to the bottom, said Kristin Tinsley of the Seattle Fire Department.

None of the swimmers was struck or injured. Two of them swam over to help the elderly male driver escape from the car.
***

Tonight's ONT has been brought to you by Premium Seating.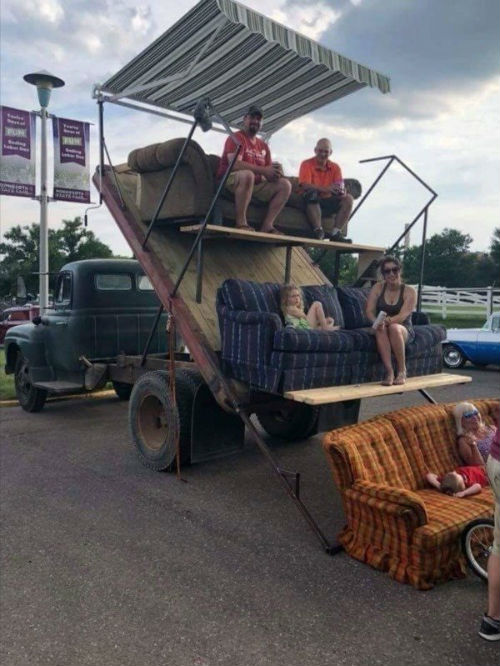 Notice: Posted with permission by the Ace Media Empire and AceCorp, LLC. The ONT accepts no responsibility. None. Period. Based upon the legal advice of Dewey, Cheatem & Howe, S.C.

posted by Misanthropic Humanitarian at
09:45 PM
|
Access Comments