« Sarah Silverman: I Was Fired From a Movie Job After a Picture of Me in Blackface from My 2007 Comedy Central Show Surfaced
|
Main
|
The Morning Report - 8/13/19 »
August 12, 2019
Monday Overnight Open Thread (8/12/19)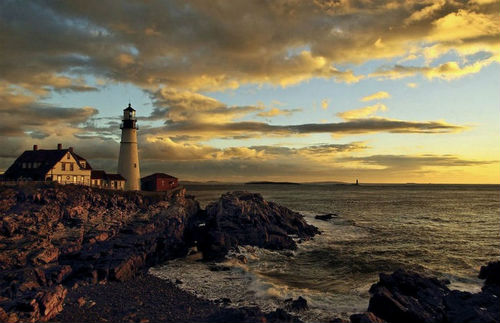 The Quotes of The Day

Quote I

The politics of envy leads to an evil place.Eaton Rapids Joe

Quote II

"You're right that when there's a gun in the household you're more likely to have a child get shot or the owner get shot than to kill, let's say, an intruder into the house. Those are just numbers; those are just the facts." Andrew Yang

Quote III

"The Israeli government can do what they want. It's fake news," Stephanie Grisham

Quote IV

"However, while I agree that women can do things in a different way, if you're trying to stop no-deal Brexit then the key thing is to bring people together, not to divide them on the basis of their gender." UK MP Anna Soubry

Quote V

"It's enough to eat a little less. You talk about environmental pollution. It's enough to poop every other day. That will be better for the whole world," Brazilian President Jair Bolsonaro

Quote VI


"Experience is a hard teacher because she gives the test first, the lesson afterwards." Vernon Sanders

Quote VII


"Given this generous millionaire is voicing concern for the fate of the Open Arms migrants, we thank him: he can take back to Hollywood, on his private plane, all the people aboard and support them in his villas. Thank you Richard!" Interior Minister Matteo Salvini
***

The SJW (How ironic Warriors) and the Thought Police, have failed when it comes to the Washington Redskins.

A new survey of Native American opinions on the Washington Redskins' nickname once again demonstrates underwhelming opposition to the moniker and just how out of touch the so-called "mainstream media" really is. The new survey duplicates the Washington Post's 2016 poll finding that 90 percent of Natives are not offended by the Redskins' nickname ― much to the disappointment of writers at the Post. Like Theresa Vargas, who insists the name is a dictionary-defined slur, no matter how many people accept the word.

The Post polled 504 self-identified Native Americans and found universal acceptance of Indian nicknames. A 2016 Post poll and a 2008 Annenberg Public Policy Center poll told the same story. "I know, I know. We've all already given a lot of emotional energy to this issue, and three years ago, we agreed, whether or not we said it, to move on," writes a disappointed Vargas.
***
Is there a link between pot use and mass shootings? Some people think so.

And, in all honesty, we cannot rule out a connection between increasing marijuana use, mental illness and the recent spate of mass shootings by disturbed young males.

We don't yet know much about the mental state or drug use of the El Paso or Dayton killers. But a former girlfriend of Dayton killer Connor Betts, 24, has indicated he was mentally ill, and two of his friends interviewed by reporters this week mentioned his previous drug use.

Just last year, the Parents Opposed to Pot lobby group tried to sound the alarm on the link between marijuana and mass shootings, compiling a list of mass killers it claims were heavy users of marijuana from a young age, from Aurora, Colo., shooter James Holmes and Tucson, Ariz., shooter Jared Loughner to Chattanooga, Tenn., shooter Mohammad Abdulazeez.
***
Elections have consequences. And Rep. Jerry Nadler (D-NY)isn't prepared to let the Kavanaugh confirmation go.

The latest mobilization against now-Justice Kavanaugh doesn't relate to fantasyland, however, it's his emails from the Bush White House…because Democrats just can't let it go (via Washington Examiner):

Democrats on the House Judiciary Committee Tuesday demanded access to Justice Brett Kavanaugh's records from his employment in the George W. Bush White House, citing the panel's role in "judicial disqualification and misconduct."

Judiciary Committee Chairman Jerry Nadler sent a letter to the National Archives asking the records department "to complete its review and release records," to the panel related to Kavanaugh's 2001-2006 White House service.

[…]

According to Nadler, the Archives has completed processing records related to Kavanaugh's time in the White House counsel's office and he is seeking all of his emails and office files from that time.

Nadler also asked the Archives to work with panel Democrats to speed up the production of the documents from Kavanaugh's staff secretary tenure, which is not scheduled for release until 2021.

The House plays no role in confirming judicial nominees.
***

Maybe Congress will listen now? No, don't hold your breath..............

***

Free college. Free health care. What else can Bernie Sanders give us if elected? Everything you wanted to know about aliens but the government wouldn't tell you. Sorry it's a Rolling Stone link.

Presidential candidate Sen. Bernie Sanders (I-Vt.), during an interview on Joe Rogan's podcast this week, promised the host that he would expose what the government may know about aliens because his wife Jane would insist he do so.

Rogan asked how a possible future President Sanders would handle what some might consider sensitive information: "If you found out something about aliens. If you found out something about UFOs, would you let us know?"

"Well, I'll tell you, my wife would demand that I tell you," Sanders replied with a laugh.
***

The ONT isn't saying that the Clintons did in Epstein. But he isn't the first mysterious death in their circle.
***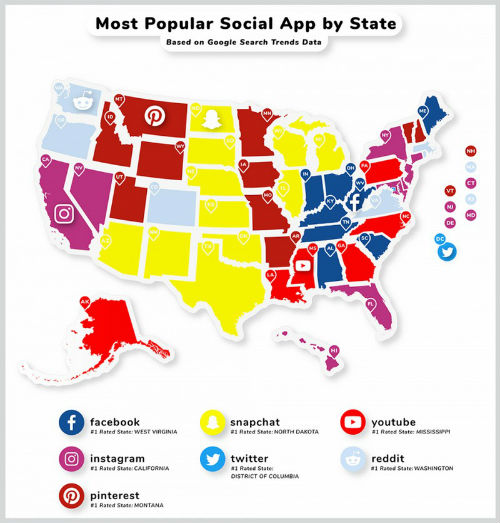 The most popular social app by state.
***
The ONT Musical Interlude
Born on this day: 12 Aug 1949
Mark Knopfler British songwriter, guitarist, singer with Dire Straits who had the 1985 US No.1 single 'Money For Nothing', the 1986 UK No.2 single 'Walk Of Life', and the 1985 world-wide No.1 album Brothers In Arms. Knopfler has recorded and performed with many prominent musicians, including Chet Atkins, Eric Clapton, Bob Dylan, Bryan Ferry, Emmylou Harris, Van Morrison, Steely Dan, Sting, and James Taylor. via thisdayinmusic.com
&&&
Born on this day: 12 Aug 1929
Buck Owens, American singer and guitarist, who scored twenty number-one hits on the Billboard country music charts, and pioneered what has come to be called the Bakersfield sound'a reference to Bakersfield, California. Died March 25th 2006. via thisdayinmusic.com
***
Nothing says romance like going to Denny's and being chased by police. Genius Award Winner.

Finding love in this crazy world is hard enough. First dates can often range from awkward meet-cutes, to near-disasters, to having a perfect evening. However, one woman in Florida may think twice about swiping right after her latest first date decided to flee from police when he was pulled over for a tag violation.

According to the Flagler County Sheriff's Office, deputies attempted to make a traffic stop on Thursday in Palm Coast, Florida of a gray Dodge Charger. The driver initially pulled over near a church, but as deputies then fled, according to the arrest report. Deputies gave chase with their lights and sirens blazing, pursuing the vehicle onto U.S. Highway 1. Seeking to stop the chase as soon as possible, deputies deployed "stop-sticks," which hit the tires, but the car was able to keep going.

The chase ended after deputies discovered the vehicle and a woman who was standing behind the Dodge Charger, but the driver was nowhere to be found.

The woman informed deputies she'd been along for the ride and that she'd met the Orlando-area man on an online dating site and had agreed to go to Denny's before heading back to her house. When her date was pulled over for a tag violation, the date reportedly told the woman that he'd go to jail if he were caught and decided to flee the deputies anyway. The woman told her date to stop for police, but he refused because he said he would go to jail.
***
Woman who celebrates her 100th birthday had a surprise. Tonight's Feel Good Story of The Day.
***

Tonight's ONT has been brought to you by My Kind of Store.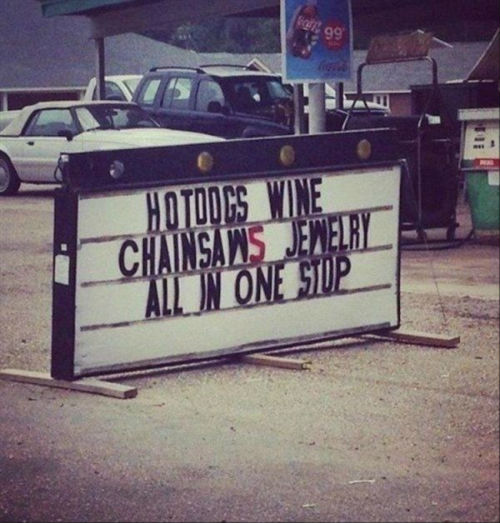 Notice: Posted with permission by the Ace Media Empire and AceCorp, LLC. There is no truth to the rumor that The ONT has been genetically modified.


posted by Misanthropic Humanitarian at
10:00 PM
|
Access Comments