« Saturday Evening Movie Thread 08-10-2019 [Hosted By: MovieGique]
|
Main
|
EMT 8/11/19 »
August 10, 2019
Saturday Overnight Open Thread (8/10/19)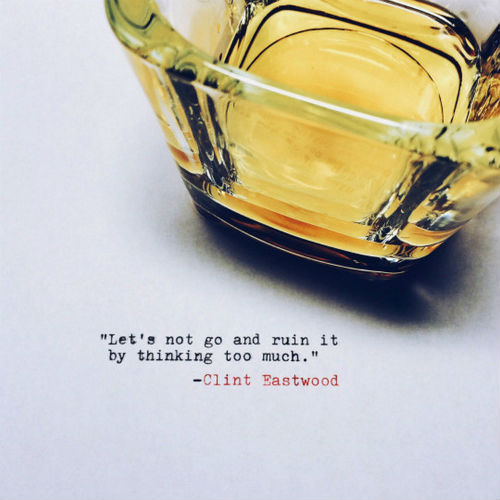 The Saturday Night Joke
An Italian Funeral

A Jewish man was leaving a convenience store with his espresso when he
noticed a most unusual Italian funeral procession approaching the nearby
cemetery.
A black hearse was followed by a second black hearse about 50 feet behind
the first one. Behind the second hearse was a solitary Italian man walking
a dog on a leash. Behind him, a short distance back, were about 200 men
walking in single file.
The Jewish man couldn't stand the curiosity. He respectfully approached the
Italian man walking the dog and said: "I am so sorry for your loss, and this may be a
bad time to disturb you, but I've never seen an Italian funeral like this.
Whose funeral is it?"
"My wife's."
''What happened to her?"
"She yelled at me and my dog attacked and killed her."
He inquired further, "But who is in the second hearse?"
My mother-in-law. She came to help my wife and the dog turned on her and
killed her also.
A very poignant and touching moment of Jewish and Italian brotherhood and
silence passed between the two men.
The Jewish man then asked "Can I borrow the dog?"
The Italian man replied, "Get in the line." H/T Hrothgar
***

As usual, The ONT is always looking out for you. Just in case your walking along some fast moving river that has a waterfalls or a series of them. How to survive a plunge down a waterfall.
***

First California, next the entire nation. Say goodbye to metal knives.
SACRAMENTO, CA—In order to prevent crimes of stabbing and reduce metal and plastic waste, the state of California has signed into law a requirement that all cutting implements be replaced with eco-friendly, 100% recycled paper knives.


Beginning in January of next year, restaurants, homes, and other businesses will be required to replace any sharp-edged tools like kitchen knives with new paper models. The paper models don't actually cut per se but do help you feel like you're doing something to help. People across the state are expected to cut their steaks, bread, and fruit with the flimsy knives that fold, crumble, and dissolve into a fine dust the second you try to cut anything.
***

I recently ate at a premier steak house. It was a premier joint, but definitely not this ritzy.

Apparently, fine wine isn't the only thing that gets better with age, so does steak (at least the right kind). At $3,200, the 2000 vintage cote de boeuf (rib steak) is the world's most expensive steak. So what makes a rib steak at Boucherie Polmard worth so much? I talked to its owner Alexandre Polmard to find out.
***

Tonight's history lesson. It appears that Norse vikings had one hell of a beer hall.

The Vikings are not only known for their prowess in war but also their penchant for drinking — with a particular fondness for beer and mead. The latest archaeology discovery reinforces the latter notion as archaeologists have uncovered a massive Norse hall dating back to 1,100 years ago. Given the structure's design and location, researchers believe that the Medieval stone structure may have been a drinking hall meant for the leisurely gatherings of the Viking elite.
***

The engineers and little kids at heart will enjoy this!
***

Want to keep your sexual proclivities secret? You may want to think twice before downloading any app.

An app designed to facilitate group sex meetups between strangers has left the sensitive information of its 1.5 million users easily accessible, in what experts say is 'probably the worst security for any dating app we've ever seen.'

In an alarming new report, the team at Pen Test Partners says the service 3fun exposes everything from near-real time locations and sexual orientations to pictures uploaded by its users – even if they're set to private.

With personal information such as birthdays, gender, and geographic coordinates available, the researchers say it's 'fairly easy' to work out exactly who and where a specific user is.
***

Thinking about becoming a survivalist? A lengthy video about survival bunkers. Interesting.
***

Lower case intentional. morons on vacation.

When you're a native watching a tourist be annoyingly so… touristy, it can be slightly amusing to say the least. It can seem like tourists never know where they're going, or what they're doing, or who they even are half the time. And sometimes, they push their curiosity too far, making a mess considerably beyond repair.

These tourists took their clumsy inquisitiveness as far as they possibly could, essentially making their mark on history in the most destructive ways possible. They say curiosity killed the cat, but it can apparently get tourists into some seriously awkward spots as well.
***
The ONT Musical Interlude

The ONT, just another night............


The following song cannot be played in the presence of Bill Kristol or his girlfriend John Podhoertz.


My bad, I introduced political commentary.
***

Highly agitated. Posthumous Genius Award Winner.

PRINCE GEORGE, Va. (AP) — Virginia State Police say a Greyhound Bus passenger got naked, demanded to be let off the moving bus and ran into oncoming highway traffic where he was hit and killed.

Police Public Relations Director Corinne N. Geller said in a news release that the "extremely agitated" man began taking off his clothes on a Greyhound Bus on Thursday night. He then struck the front windshield, causing it to crack, while demanding to be let off the bus.

The release says the bus driver pulled over and the man exited. He ran into oncoming traffic and was fatally hit by another vehicle.

The man died at the scene. The other driver wasn't injured.
***

Tonight's ONT has been brought to you by Fashion Sense.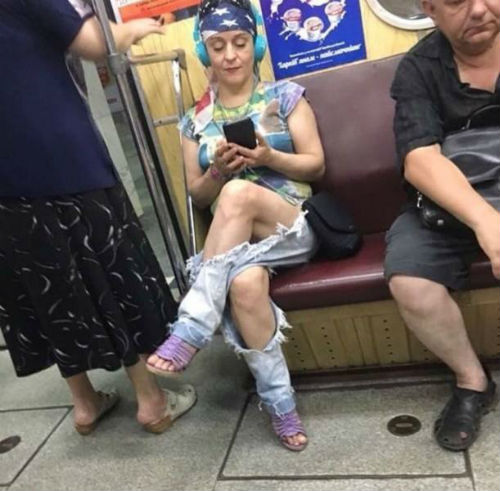 Notice: Posted with permission by AceCorp, LLC. The Ace Media Empire is taking the night off.

posted by Misanthropic Humanitarian at
09:55 PM
|
Access Comments