« Mid-Morning Art Thread
|
Main
|
Trump Supporters Volunteer Their Time and Clean Up Trash-Filled, Rat-Infested Baltimore;
Baltimore Media and Democrats Very, Very Angry That They Cleaned Up Their Shithole »
August 08, 2019
The Morning Rant: Minimalist Edition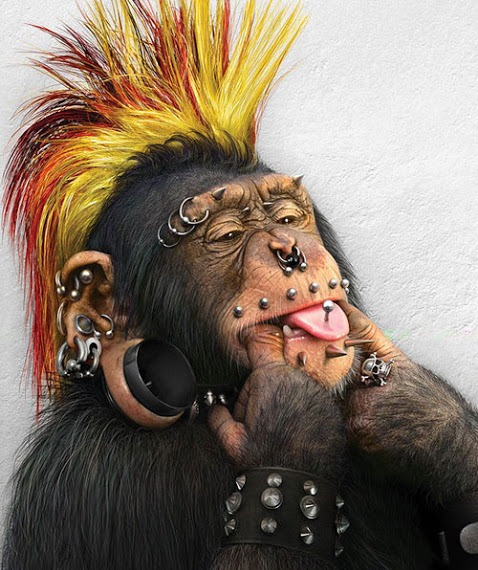 Ace made a really good point yesterday in the comments, that "weaklings turn into vicious monsters when they have a little power over someone else granted by the state. Weakness is an important part of cruelty"
It's why they mock masculinity, because they cannot fathom what it means, and they conflate the real strength of masculinity with what they see themselves doing if they had personal power, and that is where they get the idea of 'toxic masculinity."
But real masculinity is the antithesis of what is exhibited by most of those in power. Helping a woman with her heavy suitcase or opening a door for others or stopping to help change a tire or carrying a few grocery bags to the car is not sexual dominance or the dominant patriarchy or any such ridiculous post-modern idiocy. It is the quiet recognition of reality, and the decision to do one's part in making that reality as pleasant and good as possible. But so many of them are helpless in the face of that reality, and resent and hate those who can help.
And that is why the Left sees an armed America as some sort of dystopian playground combat, in which those toxically masculine men run around flaunting their sidearms and shooting anyone who looks at them funny. The truth of course is that most armed Americans are very careful to avoid situations that require their weapons, and see them as a last resort, when all other options have been exhausted.
But that's how the soi-boys of the Left would behave, and they cannot imagine anyone who wouldn't take advantage of the power and control that they imagine a gun grants to its user. Because deep down inside (and recently not so deep!) they are not confident of themselves and desperately need the validation that they get when they dominate others. It's their most basic and base instinct, and the mark of a less highly evolved being.
That's why they are dangerous, and that's why we must confront them at every turn.
******
I last saw these guys a long time ago in Ketchum Idaho. Great show, and a great name!
******
My Twitter Feed

posted by CBD at
11:00 AM
|
Access Comments