« EMT 8/4/19
|
Main
|
Property Rights: The Red-Headed Stepchild That Congress Would Rather Just Ignore »
August 04, 2019
Sunday Morning Book Thread 08-04-2019

Good morning to all you 'rons, 'ettes, lurkers, and lurkettes, wine moms, frat bros, crétins sans pantalon, drunks, krunks, skunks, lunks, and monks. Welcome once again to the stately, prestigious, internationally acclaimed and high-class Sunday Morning Book Thread, a weekly compendium of reviews, observations, snark, witty repartee, hilarious bon mots, and a continuing conversation on books, reading, writing, and publishing by escaped oafs and oafettes who follow words with their fingers and whose lips move as they read. Unlike other AoSHQ comment threads, the Sunday Morning Book Thread is so hoity-toity, pants are required. Even if it's these pants, which appear to be designed and built by someone who didn't know what "cargo shorts" were supposed to look like.
I guess fictional books are intended here, but I'm reading
Texas Ranger: The Epic Life of Frank Hamer, the Man Who Killed Bonnie and Clyde
, so I guess I'm a Texas lawman who gets into lots of gunfights.


It Pays To Increase Your Word Power®
Coined in 1858, a TYPOCRAT is someone whose power relies on their control of or influence on the press.
Usage: Today's typocrats are helped greatly by the press being staffed mainly by catchfarts.

What Is That Old Book Smell?
Surprisingly, some of it is vanilla:
Smell is chemistry, and the chemistry of old books gives your cherished tomes their scent. As a book ages, the chemical compounds used—the glue, the paper, the ink–begin to break down. And, as they do, they release volatile compounds—the source of the smell. A common smell of old books, says the International League for Antiquarian Booksellers, is a hint of vanilla: "Lignin, which is present in all wood-based paper, is closely related to vanillin. As it breaks down, the lignin grants old books that faint vanilla scent."
More here.

From A Lurker
E-mail:
Is there a way to transfer my kindle stuff to my kids?

We pretty much don't do physical books any more, but have a bunch on the Kindle.

I realize they probably won't want all of them, but is there a way I can get them transferred after I kick the bucket?
I'm thinking that he could just include his Kindle device in his will as well as his Amazon username and password info, and that should be sufficient. If the heirs already have their own Kindles, then this article should help: How to share books on a Kindle with family and friends.
Did I miss anything? Let me know in the comments. Thanks.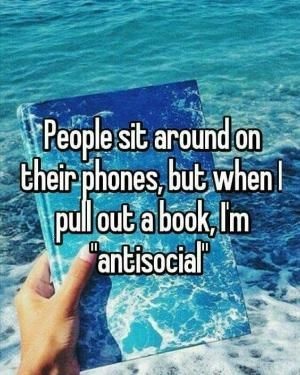 Moron Recommendations
I read Anonymous Rex by Eric Garcia this week and quite enjoyed it. It's about the seamy underbelly of our world in which surviving dinosaurs, evolved to a smaller size but still very much dinosaurs, are forced to wear uncomfortable latex "guises" to appear human and mix with the human population. Our hero is disgraced private eye with a drug problem trying to investigate the "accidental" death of his partner. The title is somewhat misleading in that he's not a Tyrannosaur but rather a Velociraptor. Although there is some funny stuff here, this is not a comedy but rather a hard boiled noir detective story in the Bogie and Bacall fashion.

Posted by: Anonosaurus Wrecks, Tyrannosaur Wrangler at July 28, 2019 09:05 AM (+y/Ru)
I shouldn't think a novel such as Anonymous Rex: A Detective Story (The Dinosaur Mafia Mysteries Book 1) would sell for $11.99 on Kindle, but there you are.
By the way, the idea that there are actually "lizard people" among us is an actual conspiracy theory believed by too many people. I blame the internet. And weed.
___________
10 Reading the third book in a sci fi trilogy by Alastair Reynolds, a Brit Astrophysicist, called Absolution Gap.

First was Revelation Space, then Redemption Ark. Now A. Gap.

Very complex plot, interesting well-developed characters, lots of good science. A bit slow-moving for my usual taste but I am enjoying the series very much.

Posted by: Sharkman at July 28, 2019 09:06 AM (jlyzG)
Let's start with the first in the series, Revelation Space:
Nine hundred thousand years ago, something annihilated the Amarantin civilization just as it was on the verge of discovering space flight. Now one scientist, Dan Sylveste, will stop at nothing to solve the Amarantin riddle before ancient history repeats itself. With no other resources at his disposal, Sylveste forges a dangerous alliance with the cyborg crew of the starship Nostalgia for Infinity. But as he closes in on the secret, a killer closes in on him. Because the Amarantin were destroyed for a reason—and if that reason is uncovered, the universe—and reality itself—could be irrevocably altered...
The sequels are Redemption Ark and the aforementioned Absolution Gap. And there are others.
___________
17 I am still trying to kick my way through "Ignition" by John Clark.

I am woefully ignorant of the fine details of the chemistry of liquid rocket propellants which Clark spends a great deal of ink on, but still, great fun.

Posted by: Tonypete at July 28, 2019 09:09 AM (6WCwE)
19 Ignition's a hoot, even for this non-chemist.

Posted by: Trimegistus at July 28, 2019 09:10 AM (t355u)
A pdf version is available for download all over the internet. I wondered why. And then found that, according to this tweet, Rutgers University Press placed Ignition! in the public domain. Its general availability seems to confirm this.
Clark is an engaging writer and, for what you would think would be a dry subject, the history of the development of liquid rocket fuel, the book is quite lively. Archive.org is one of the sites from where you can download it.
Sometimes we make fun of modern foods by looking at their long list of ingredients and saying "ugh, it looks like rocket fuel", but Ignition! taught me that rocket fuel is actually quite simple: It has basically two ingredients, a propellant (perhaps liquid hydrogen, or kerosene or alchol) and an oxidizer(such as liquid oxygen or nitrogen tetroxide) so it'll burn. And that's pretty much all you need.
___________
A book that has been mentioned here several times, "The Great Upheaval," by Jay Winik, covers much of this same subject matter, but it also extends and expands around the world to include not just France, but Russia, the U.S., Britain, and elsewhere.

And yes, Winik's book is also a rollicking good read. Packed with tons of information in the way described above, Winik wears his intelligence lightly.

That being said, I think france is our template, if we're looking for historical parallels to where the U.S. is right now. A great nation, losing its collective mind, and while we haven't started literally chopping off heads yet, we sure as hell are figuratively doing so.

Posted by: BurtTC at July 28, 2019 10:08 AM (cY3LT)
He's talking about this book here, The Great Upheaval: America and the Birth of the Modern World, 1788-1800:
It is an era that redefined history. As the 1790s began, a fragile America teetered on the brink of oblivion, Russia towered as a vast imperial power, and France plunged into revolution. But in contrast to the way conventional histories tell it, none of these remarkable events occurred in isolation.

Now, for the first time, acclaimed historian Jay Winik masterfully illuminates how their fates combined in one extraordinary moment to change the course of civilization. A sweeping, magisterial drama featuring the richest cast of characters ever to walk upon the world stage, including Washington, Jefferson, Louis XVI, Robespierre, and Catherine the Great, The Great Upheaval is a gripping, epic portrait of this tumultuous decade that will forever transform the way we see America's beginnings and our world.
Yes, the Kindle version is $14.49, but, at 720 pages, you'll be getting a lot of bang for your buck.
___________


Who Dis: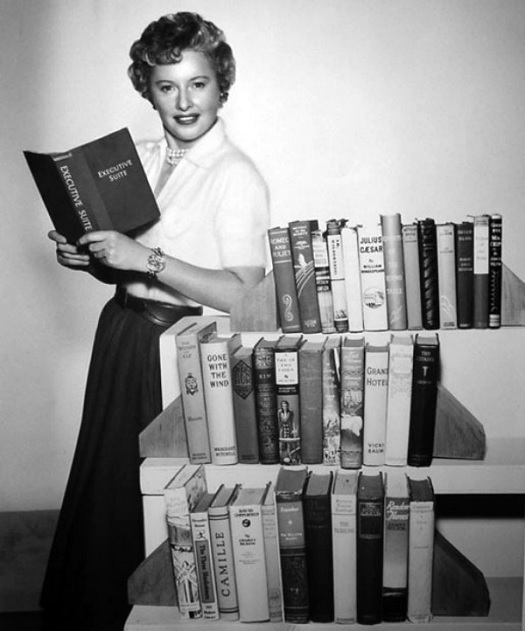 ___________
So that's all for this week. As always, book thread tips, suggestions, bribes, insults, threats, ugly pants pics and moron library submissions may be sent to OregonMuse, Proprietor, AoSHQ Book Thread, at the book thread e-mail address: aoshqbookthread, followed by the 'at' sign, and then 'G' mail, and then dot cee oh emm.
What have you all been reading this week? Hopefully something good, because, as you all know, life is too short to be reading lousy books.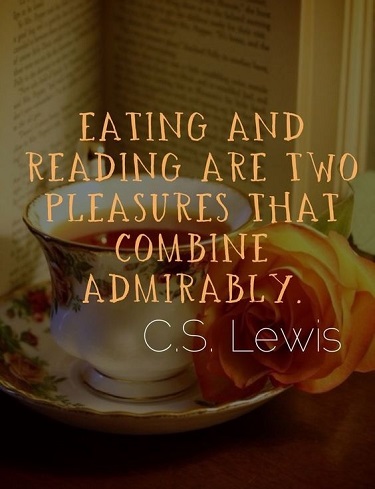 posted by OregonMuse at
09:00 AM
|
Access Comments