« Howard Fineman: I'm a Hotshot Reporter and Super-Connected DC Fixture but I Didn't Know That Everyone Loathes the Political Establishment
|
Main
|
Modern Art »
July 25, 2019
Ahoy! David French Says Mueller's Testimony Proves.... Oh But I Won't Spoil the Guessing Game!
🚢 🚢 🚢
Then He Endorses a Moderate Course of Environmental Activism
🚢 🚢 🚢 🚢 🚢
David French wrote up a Hot Take for his liberal employer Time Magazine, and you can't even guess what it is!
Just kidding, you can easily guess it.
Well, he's already hinted in a sneaky, cowardly way that he's not a Republican and never coming back.
So did Jonah.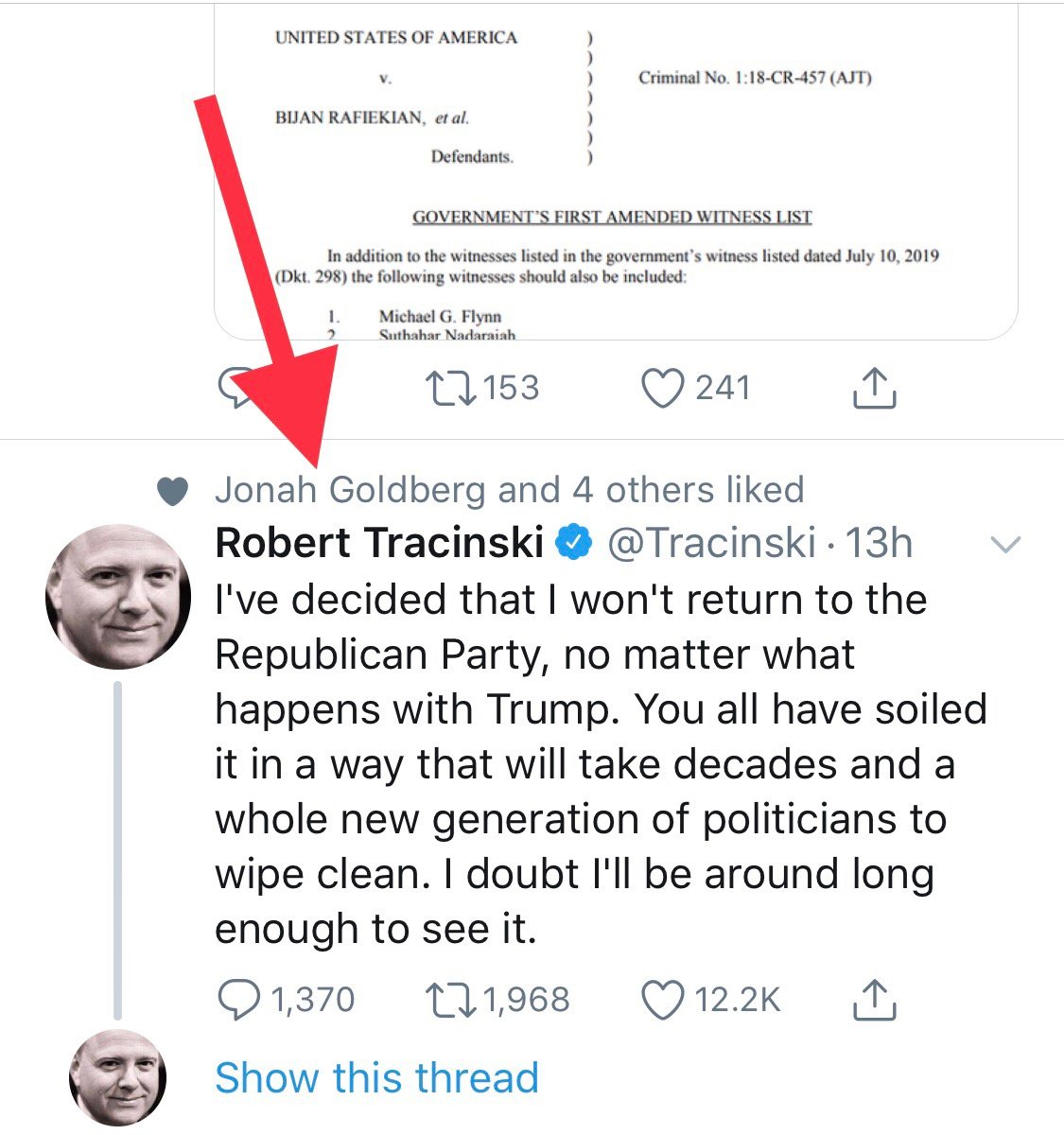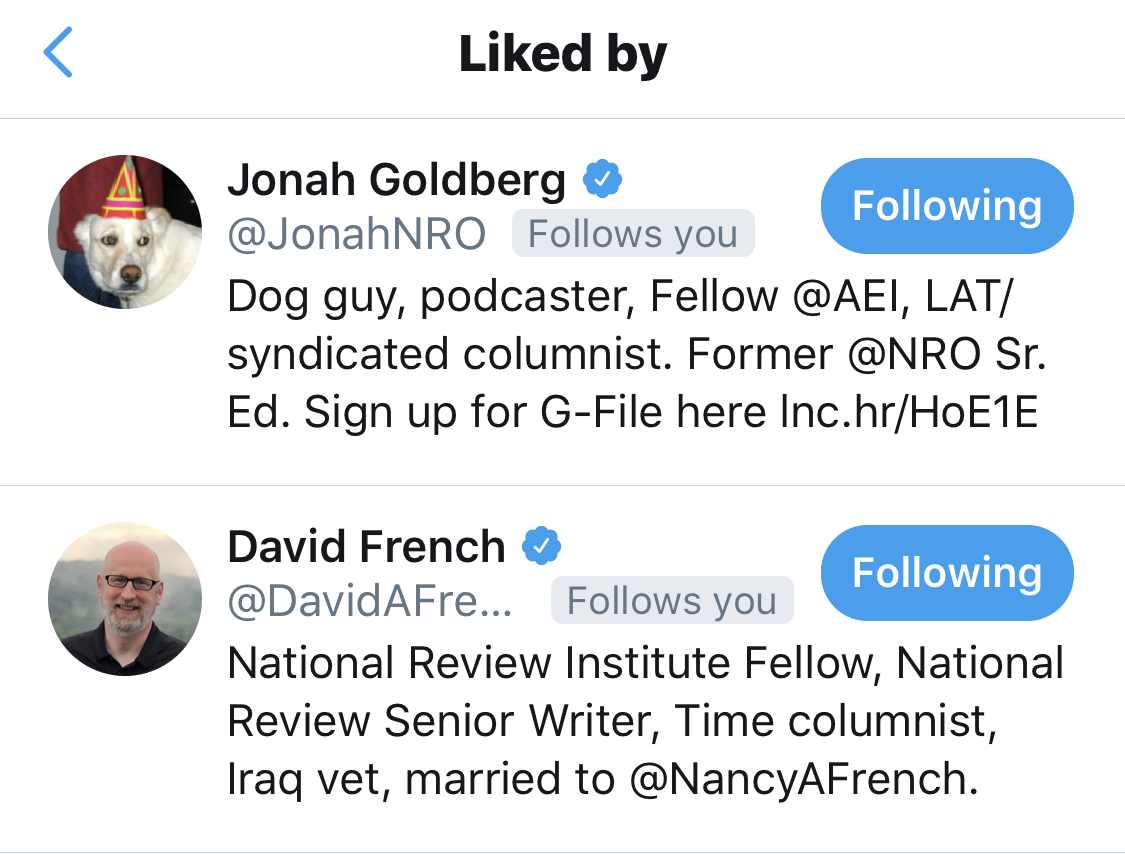 But neither can admit that more than they do here, because their Business Model of being paid by monied interests and/or the liberal media (itself a monied interest, obviously) to trick conservatives into voting for liberal agenda items relies upon them posing as conservatives/Republicans.
So they just hint about it.
They hint really hard about it, but they'll never quite say it.
The liberal media has no particular use for these two unaccomplished nobodies. The liberal media already has dozens of unaccomplished nobodies to put on their panel shows.
But an unaccomplished nobody who can claim to be a Republican forever scolding other Republicans for being racist and ignorant -- you know, all the things that liberals want to call Republicans?
Well, you can make a career of that!
🚢 🚢 🚢 🚢 🚢
For Those Of You Who Had Today In The "On What Day Will David French Embrace Environmentalism," Collect Your Winnings!
Yeah, so. He wants a "quiet climate" policy. Not too hot, not too cold.
But yeah, this is something the government should have a hand in, definitely!
Plot Twist: It's the Christian (TM) thing to do!
Nordhaus is a coauthor the "Ecomodernist Manifesto," an environmentalist document that utterly contradicts the modern conservative caricature of environmentalism and rebuts the bleak vision of "birth strikers" and other dystopian doomsayers. It's not a new document -- it was written in 2015 0but it's one that too few conservatives (not too mention too few Christians) have read.

It leaves ample room for political disagreement about costs, approach, and policy, but it holds that human well-being can be increasingly decoupled from the destruction of nature....

Amen to that.

When I read the despair evident on the virtual pages of BuzzFeed and the New York Times -- and portrayed on HBO-- it grieves me not because there isn't cause for concern but because there is no need for panic.
It grieves him?
Does he need a nice strong shoulder to sob upon?
...

In his Foreign Policy essay, Nordhaus seeks to shift the "climate debate from one in which one party posits an existential threat demanding solutions that serve its own interests and the other denies that the problem even exists for similar reasons."
David French, the Great Conservative, sure seems to be seeking a lot of middle-road solutions lately, which just happen to make him a more attractive hire for leftwing outlets seeking a Reasonable Conservative.
His alternative is what he calls a "quiet climate policy." This he defines as "the art of the possible, focused on reducing the costs of action, disentangling climate policy from the ideological disputes and electoral calculations, . . . and lowering the political threshold for meaningful action."

Amen to that as well. Quiet climate policy depends on understanding not only that a challenge exists but also that panic is counterproductive and polarization should be shunned.
Once again, he doesn't want "polarization" -- he wants a moderate course in which we concede almost everything the left wishes us to concede, and we call it an even exchange.
🚢 🚢 🚢 🚢 🚢

posted by Ace of Spades at
07:30 PM
|
Access Comments