« So Maybe This Won't Be a Complete Disaster
|
Main
|
The Morning Report: 10% Of What Sefton Does Edition (7/23/2019) »
July 22, 2019
Monday Overnight Open Thread (7/22/19)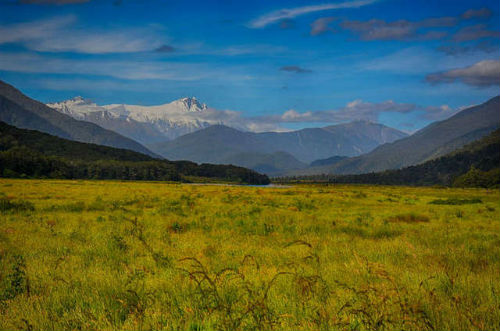 The Quotes of The Day

Quote I


"We will be working the U.K. They'll have a new prime minister soon, which is a good thing and we'll be working with the U.K., but we have no written agreement, but I think we have an agreement, which is longstanding," Trump said. "This only goes to show what I'm saying about Iran—trouble—nothing but trouble." President Donald J. Trump

Quote II

Again, by all means his opponents can, if they so wish, ridicule, caricature, and blast Trump and hope he fails. But after trying for nearly three years to destroy the president and prematurely remove him by any means necessary before a scheduled election, please do not appeal to the better angels of our nature—while deploring the new "unpresidential" behavior of Donald J. Trump for lashing out at those who sought to reduce him to a common criminal, pervert, traitor, dunce, and Satanic figure. Victor Davis Hanson

Quote III

"There's all sorts of different ways to do capitalism. There's the kind of maximization of shareholder value. There's the more stakeholder value perspective… that fundamentally affects how public and private come together. That's what I think needs completely rebooting rather than to start calling things socialism." Mariana Mazzucatos
***

I'm sure you have heard, "Why don't you go play in the freeway." We all knew it what it meant. Meet the "child" who took that advice.

In 2017, Flores filed a lawsuit against the driver, the city and county of San Diego, the University of California, San Diego, and the UC Board of Regents.

Flores's attorney, Jerold Sullivan, argued that while his client accepted her responsibility for the accident, others shared blame as well. Sullivan claimed that according to Flores, campus officials had encouraged the protest, did not control it, and failed to warn students of the danger of walking onto the freeway.

According to the UC San Diego student newspaper, the Guardian, the lawsuit stated, "The protest continued all over campus for hours and was never stopped, controlled, or refrained by the County of San Diego, City of San Diego, State of California, University of California Regents, or the University of California, San Diego."

Too stupid not to play in the freeway, perhaps too stupid to attend college. Just thinking out loud.
***

Not only is he a fat f*ck. He's a whiny fat f*ck.

Bob Beckel says his departure from Fox News wasn't all it appeared to be.

The former Fox News contributor claimed over the weekend that his termination from Fox News in 2017 was actually orchestrated to get him out rather than the result of an insensitive remark he had allegedly made.

Beckel spoke about his firing on "The Weekend Report" on St. Louis-based KFTK 97.1 FM Saturday, acknowledging that he was violating his confidentiality agreement in doing so even though he had told producers ahead that he wouldn't be able to answer questions about his termination due to legal reasons.

"I figured he wouldn't be able to talk about it, you know," TWR host Tony Colombo told The Daily Caller.
***
I have new found respect for Northwestern's football coach Pat Fitzgerald.

Northwestern football coach Pat Fitzgerald isn't a big fan of phones and social media.

The rising coaching star went viral over the weekend after Rick Tarsitano posted a video from Big 10 media days. In the video, the Wildcats leader ripped into social media and people addicted to their cell phones when talking about the decline in attendance.
***

On Wednesday the old, doddering Robert Mueller is scheduled to testify to congress. Here Mark Dice takes a look at the Russia investigation.
***

Quite the wedding reception crasher. President Trump pops in at wedding reception.

President Donald Trump crashed a Make America Great Again-themed wedding at his Bedminster, New Jersey golf club Saturday night.

The wedding was complete with red hat-wearing guests and "Trump 2020" flags in the reception hall.

PJ Mongelli and Nicole Marie, who tied the knot at Trump National Golf Club Bedminster, are both "huge Trump fans," TMZ reported. Nicole Marie reportedly sent several invitations to the president hoping he would come, "including a booklet that showcased encounters that she had with him, including rallies and Trump parties," according to TMZ.
***

Every woman has the right to a wax, of her scrotum.

Biological women will never understand the struggles trans women face every day. Have they ever had another woman turn her nose up at the mere sight of their big hairy ball sack? Of course not. Cis women need to learn to know their place.
***

A race for the ages. Called by Bob Menery.

***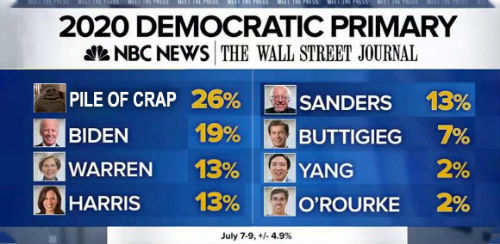 The 2020 presidential race is getting interesting.
***

One of the great things about America is the right to pick up and move where you want to. Wealthy New Yorkers are fleeing in numbers to Miami.
Call it fight and flight.

Affluent New Yorkers, financially distressed by recent changes to the nation's tax laws, are bucking the Big Apple's high costs and heading for an economic paradise — Florida's Miami-Dade County area.

The famed resort is luring the disgruntled urbanites with the prospect of a considerable annual tax and cost-of-living savings of between $20,000 to $120,000 for high earners.

One tongue-in-cheek sales campaign for 5,000 residential units and other properties in a tony Miami suburb has even posted the letter of resignation New Yorkers can sign and deliver to family.

"After careful thought and consideration, I've officially decided to leave the Big Apple to move to the true apple of my eye: Downtown Doral in Florida," states the boilerplate letter on the Unhappy New Yorkers website of Downtown Doral.
Will the new immigrants vote themselves the tax and spenders into office?
***

The Commandant of the Marine Corps Just Changed the Game

When one's life is spent thinking about American Seapower—specifically, its importance to the security and prosperity of the nation and how best to provide more of it more effectively—a great number of articles, papers, speeches, doctrines, concepts, and statements must be digested and sometimes produced. The overwhelming number of these efforts are pedestrian, self-evident, banal, controversial for the sake of being so, and or repetitive. And while the cause of American Seapower is advanced by some of them, the gains made are glacial and incremental. Until now.

The Commandant of the Marine Corps, General David Berger, recently issued the single most consequential bit of thinking to guide American Seapower since the series of articles and briefings that accompanied the Maritime Strategy of the 1980's. Known as the Commandant's Planning Guidance, the document is by definition, Berger's statement of intent for the next four years, and the kind of thing new service chiefs promulgate in order to align their services behind their vision. If that were all this document is, it would be worth reading, if for no other reason than as is customary with the Marine Corps, 180,000 plus Marines and their enablers will read it and cite it as gospel. But that is not all it is. This guidance is a roadmap for the embrace of Integrated American Seapower, considerable Department of the Navy reform, tectonic shifts in the Marine Corps narrative, and innovative capability evolution. As soon as the new CNO (VADM Mike Gilday) is in office, he, Berger, and Secretary Spencer should head off to some secluded hideaway for ten days and figure out how to expand this guidance into authoritative vision for the entire Department. It is that good, it is that insightful.
***

Unfortunately, Mrs. Mis. Hum. and I moved in the last year. But if we hadn't I could see moving here.

Anyone in the market for an offbeat, one-of-a-kind home that will have friends and family talking for years should look no further than the former gun tower for sale in Pembrokeshire, on the southwestern coast of Wales.

It's in need of a little work – okay, a lot of work – but it could be a unique, three-story waterfront home for someone with a little vision and a whole lot of elbow grease. The property is going for a relative song, a mere 70,000 pounds; usually a vacation home on the water goes for many time that amount and is being marketed by Zoopla.com

The gun tower was constructed in 1851 to defend the Royal Dockyard from potential invaders. It has three levels, and the guns mounted on top are original. The possibilities for renovations are limitless.
***

Remind me again why we are allies of Turkey.

ANKARA (Reuters) – Turkey would retaliate against what it called an unacceptable threat of U.S. sanctions over Ankara's purchase of Russian S-400 missile defenses, its foreign minister said on Monday, adding he thinks President Donald Trump wants to avoid such measures.

Turkey began receiving deliveries of the surface-to-air S-400 systems earlier this month, prompting the United States to begin removing the NATO ally from its F-35 stealth fighter program over security concerns.

"If the United States portrays an adversarial attitude towards us, we will take retaliatory measures, as we've told them. This is not a threat or a bluff," Foreign Minister Mevlut Cavusoglu said in an interview with broadcaster TGRT Haber.
***
The ONT Musical Interlude

For the 'ettes who are 29..........
Born on this day: July 22, 1943 - Bobby Sherman
Bobby Sherman, US singer, (1969 US No.3 single 'Little Woman' and six other US Top 30 hits). via thisdayinmusic.com
&&&
On this day: July 22, 1979 - Little Richard
Little Richard now known as the Reverend Richard Pennman told his congregation about the evils of rock & roll music, declaring 'If God can save an old homosexual like me, he can save anybody.' via thisdayinmusic.com
***

Nothing says "We are serious about crime" unless you are a Genius Award Winner.

The Royal Canadian Mounted Police in British Columbia have apologized after livestreaming a press conference on the murder of an American woman and an Australian man on Facebook Live with an augmented reality "cat filter" turned on, per the Daily Beast.

According to BuzzFeed News, Sergeant Janelle Shoihet said during the conference on Friday that police had determined the deaths of 24-year-old North Carolina woman Chynna Noelle Deese and her 23-year-old Australian boyfriend, Lucas Robertson Fowler, were "suspicious." The couple was found shot and killed near their 1986 Chevrolet van alongside Highway 97 on July 15, with Canadian authorities calling for anyone who saw the couple, the van, or were in the area at the time to contact them for help with the investigation.
***

Cloaked in secrecy is Tonight's Feel Good Story of The Day.

An anonymous donor has gifted $25 million to the Children's Hospital of Los Angeles to support the expansion of the hospital's Neurological Institute and an overhaul of its Interventional Radiology diagnostic and treatment space.
***

Tonight's ONT has been brought to you by Wagers.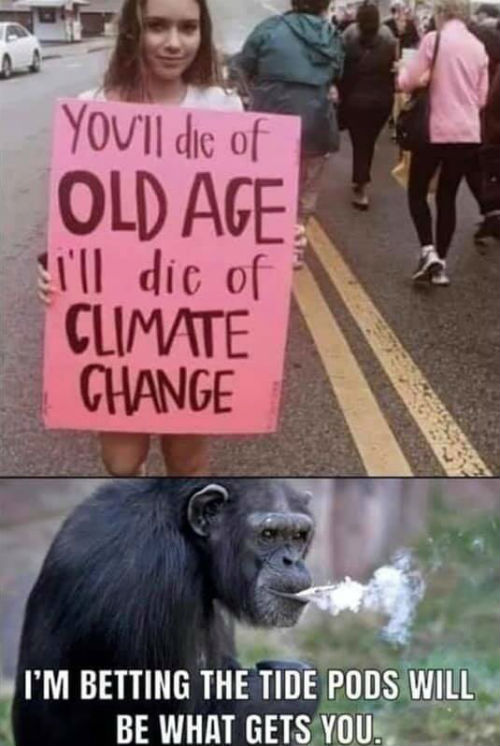 Notice: Posted with permission by the Ace Media Empire and AceCorp, LLC. All content has been reviewed by our lawyers on retention at Dewey, Cheatem & Howe, Ltd.


posted by Misanthropic Humanitarian at
10:28 PM
|
Access Comments