« Saturday Overnight Open Thread (7/20/19)
|
Main
|
Oh Goody! Another Debt-Busting Budget Deal, This Time Courtesy Of The Usual Suspects: Everyone In DC »
July 21, 2019
Sunday Morning Book Thread 07-21-2019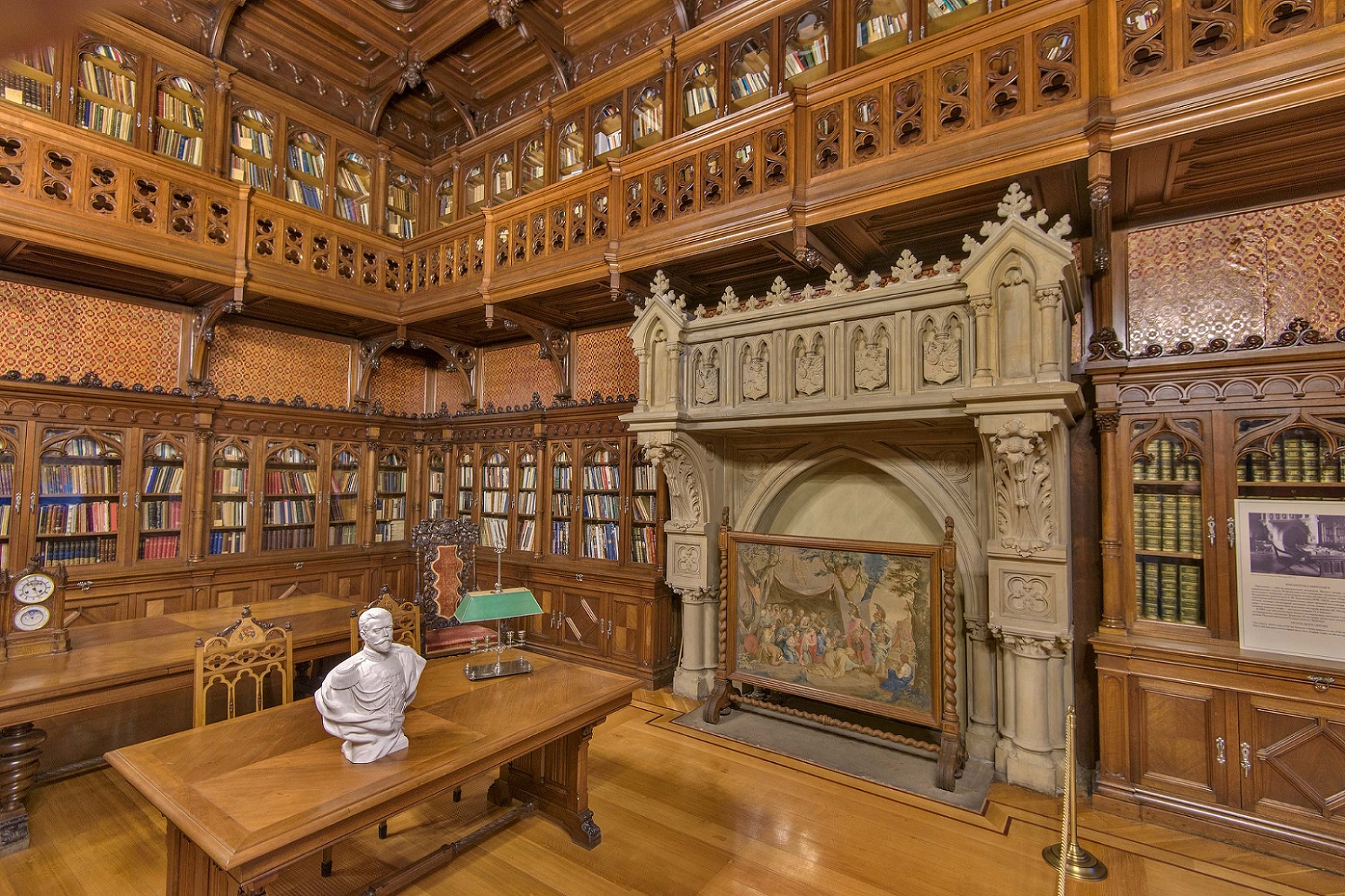 Library of Tsar Nicholas II, Hermitage Museum, St. Petersburg
Good morning to all you 'rons, 'ettes, lurkers, and lurkettes, wine moms, frat bros, crétins sans pantalon, acidheads, barrelheads, blackheads, blockheads, boneheads, and I'm not even through with the B's yet. Welcome once again to the stately, prestigious, internationally acclaimed and high-class Sunday Morning Book Thread, a weekly compendium of reviews, observations, snark, and a continuing conversation on books, reading, writing, and publishing by escaped oafs and oafettes who follow words with their fingers and whose lips move as they read. Unlike other AoSHQ comment threads, the Sunday Morning Book Thread is so hoity-toity, pants are required. Even if it's these pants and for the love of Mike, what kind of a mother would send her son to school dressed like that?? She might just as well have sewn a big "kick me" patch on the seat of his trousers. Poor kid probably grew up and joined a religious cult, or Antifa (same thing, really), if he ever survived high school.


Book Quote
Crazytown was repelled by facts and knowledge, as oil fled from water, but was fascinated by the absence of hard facts, since it provided vacant space in which to construct elaborate edifices of speculation.

--Neal Stephenson, Fall: or, Dodge in Hell
Best description of the internet, ever.
(h/t Sonny Bunch)

Copyright Infringement
I wonder how many of you moron authors have problems with unauthorized sales of your books?
Moron commenter mindful webworker pointed me to this article which pointed to this article about a Belarus-based book site that frequently does this, i.e. sell books without the author's permission. So if you're an author, this may be worth looking into.

It Pays To Increase Your Word Power®
In 18th century English, a CATCHFART was a servile, fawning sycophant -- so called because they would appear to walk so closely behind their masters.
Usage: "The Democratic Party and the catchfart media complex" sounds about right.


Independent Bookstores, the Bulwark of Freedom
Last week, 'ette commenter 'Elinor, Who Usually Looks Lurkily', posted a link to What is a 'good bookstore'? that appeared in the The Hindu, that discussed independent bookstores from an international perspective. Elinor: "The writer is concerned with independent bookstores (there is international concern about the dominance of Amazon) and 'the ways in which independent bookstores nourish our reading and thinking lives.'
As Lewis Buzbee recounted in his 2006 classic, The Yellow-Lighted Bookshop: A Memoir, A History, bookstores have always been key sites of resistance to censorship. Buzbee, a former bookseller himself, writes: "For most of its history, the bookstore has remained free of the constraints of government regulation. Writers and publishers have often suffered under explicit censorship, but the bookstore itself, in part because it appears to be a mere store rather than a powerful force in society, has been ignored. Anonymity has its rewards." Plus: "Because the bookstore has also remained — again for the good part — a mom-and-pop, little- or no-profit institution, it's also remained free of the corporate graphs and margins." These two things have combined to make the bookstore "a stronghold of the rights of free expression".
These days, I do pretty much all of my reading on my tablet, but even so, I am becoming more and more convinced that the future of free speech and free thought is not with e-books, the internet, and the world wide web, but with independent bookstores and private libraries. The Silicon Valley tech giants have demonstrated the frightening ease with which it is now possible to manipulate text and images, and thus, perceptions -- even without the user's knowledge or prior consent. This is the sort of stuff that Orwell had nightmares about.


The Mysterious Disappearance of Agatha Christie:

Just click on the little blue tweety-bird on the upper right and follow the thread.

Moron Recommendations
From "The Subtle Art of Not Giving a F*ck" by Mark Manson:

By not giving a fuck that you feel bad, you short-circuit the Feedback Loop from Hell; you say to yourself, "I feel like shit, but who gives a fuck?" And then, as if sprinkled by magic fuck-giving fairy dust, you stop hating yourself for feeling so bad.

Wanting positive experience is a negative experience; accepting negative experience is a positive experience. It's what the philosopher Alan Watts used to refer to as "the backwards law" -- the idea that the more you pursue feeling better all the time, the less satisfied you become, as pursuing something only reinforces the fact that you lack it in the first place.

In my life, I have given a fuck about many things. I have also not given a fuck about many things. And like the road not taken, it was the fucks not given that made all the difference.

Posted by: All Hail Eris, She-Wolf of the 'Ettes 'Ettes at July 14, 2019 09:01 AM (kQs4Y)
From the Amazon blurb:
Manson makes the argument, backed both by academic research and well-timed poop jokes, that improving our lives hinges not on our ability to turn lemons into lemonade, but on learning to stomach lemons better. Human beings are flawed and limited—"not everybody can be extraordinary, there are winners and losers in society, and some of it is not fair or your fault." Manson advises us to get to know our limitations and accept them. Once we embrace our fears, faults, and uncertainties, once we stop running and avoiding and start confronting painful truths, we can begin to find the courage, perseverance, honesty, responsibility, curiosity, and forgiveness we seek.

There are only so many things we can give a f**k about so we need to figure out which ones really matter, Manson makes clear. While money is nice, caring about what you do with your life is better, because true wealth is about experience. A much-needed grab-you-by-the-shoulders-and-look-you-in-the-eye moment of real-talk, filled with entertaining stories and profane, ruthless humor, The Subtle Art of Not Giving a F**k is a refreshing slap for a generation to help them lead contented, grounded lives.
The Kindle edition of The Subtle Art of Not Giving a F*ck: A Counterintuitive Approach to Living a Good Life is $12.99. It is the first of a two-part series, the second one being Everything Is F*cked: A Book About Hope.
___________
A couple of books dealing with various aspects of Islamic terrorism:
378 About that whole Islamic conquest thing, I can't recommend anything higher than Tom Holland's "In the Shadow of the Sword," a terrific portrait of the Middle East in late antiquity. Holland explains how the Arabs were able to beat down the Byzantines and conquer the Persians: Not only had the two legendary empires been bled out after continual warfare, but both had been greatly weakened by an outbreak of the plague shortly before the Arabs swept out of the desert. Things might have turned out very differently otherwise.

Holland also presents a wealth of information about early Islam that you won't find in Gibbon.

Posted by: outside Adjitator at July 14, 2019 03:23 PM (NvFiZ)
And the amazing part is how fast the Arabs were able to conquer their enemies:
Just like the Romans, the Arabs came from nowhere to carve out a stupefyingly vast dominion—except that they achieved their conquests not over the course of centuries as the Romans did but in a matter of decades. Just like the Greeks during the Persian wars, they overcame seemingly insuperable odds to emerge triumphant against the greatest empire of the day—not by standing on the defensive, however, but by hurling themselves against all who lay in their path.
Emphasis mine. In the Shadow of the Sword: The Birth of Islam and the Rise of the Global Arab Empire is available on Kindle for $10.99. It is on my TBR stack.
125 Just reread Raymond Ibrahim's "Sword and the Scimitar" since the War College blocked him from speaking. A Cogent, factual, explanatory, historically correct analysis of the conflict between Islam and the West. Read it and you'll know why the radical islamists don't want you to. Posted by: Marcus T at July 14, 2019 10:18 AM (VkWRL)
Sword and Scimitar: Fourteen Centuries of War between Islam and the West is straight-up military history which
...chronicles the decisive battles that arose from this ages-old Islamic jihad, beginning with the first major Islamic attack on Christian land in 636, through the Muslim occupation of nearly three-quarters of Christendom which prompted the Crusades, followed by renewed Muslim conquests by Turks and Tatars, to the European colonization of the Muslim world in the 1800s, when Islam largely went on the retreat--until its reemergence in recent times. Using original sources in Arabic and Greek, preeminent historian Raymond Ibrahim describes each battle in vivid detail and explains how these wars and the larger historical currents of the age reflect the cultural fault lines between Islam and the West.
The book covers 8 crucial battles, 4 won by the Muslim armies and 4 by the West. The equal balance wasn't planned, that was just the way it worked out:
The majority of these landmark battles--including the battles of Yarmuk, Tours, Manzikert, the sieges at Constantinople and Vienna, and the crusades in Syria and Spain--are now forgotten or considered inconsequential. Yet today, as the West faces a resurgence of this enduring Islamic jihad, Sword and Scimitar provides the needed historical context to understand the current relationship between the West and the Islamic world--and why the Islamic State is merely the latest chapter of an old history.
I've just started this one this week. It's interesting, very thorough, and the forward was written by Victor Davis Hanson.

___________
377 I'm reading a fascinating book from the 1830s called "The Memorial of St. Helena." It was written by one of the guys who accompanied Napoleon to St. Helena. It is the daily life of the Emperor and the little French group who were there. Napoleon was treated shabbily and it was unnecessary. He seems very charming and even adorable (yes, it is an effort to rehabilitate him in history but I think he really was charming). The English people living there fell in love with him (except for the ones who were in charge of him). He has decided to learn English so he can read the newspapers. Right now the author is translating them to him. It's on gutenberg.org.

Posted by: microcosme at July 14, 2019 02:14 PM (B+xWY)
For some reason, I couldn't find it on gutenberg. But it is available on openlibrary.org and archive.org. For free. For you moron historians: the British had already done this one time before, exiling Nappy to Elba, but he managed to escape just a few months later. Why didn't they just execute the SOB while they had the chance?
___________

Books By Morons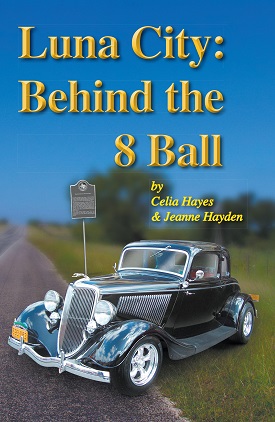 'Ette author Celia Hayes has just released the Kindle edition of Luna City: Behind the 8 Ball, which, as the title suggests, is the 8th of her Chronicles of Luna City series, about life in a small town in Karnes County, Texas, population 2,456, give or take. In this installment:
Fugitive former celebrity chef Richard Astor-Hall is beset with travails attempting to build a new life: an old girlfriend turns up as the bride at a lavish wedding, the family of his pet cat and cooking partner (Captain Kitten in the Kitchen) turn up and demand that the cat be returned ... and then there is the matter of the long-missing artistic treasure, the Gonzaga Reliquary, which may still be hidden somewhere around the old Gonzalez family home ranch ... Folklore, home folks and gentle comedy about in this eighth venture to the most perfect small town in Texas
$2.99 on Kindle. Print editions should be evailable shortly, later on this month.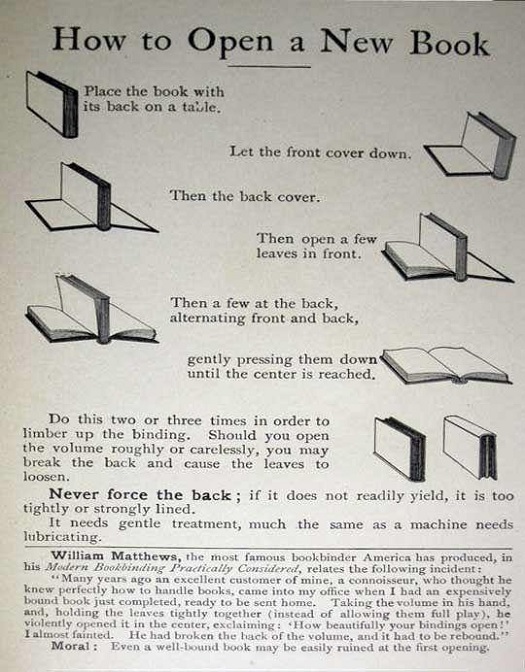 ___________
So that's all for this week. As always, book thread tips, suggestions, bribes, insults, threats, ugly pants pics and moron library submissions may be sent to OregonMuse, Proprietor, AoSHQ Book Thread, at the book thread e-mail address: aoshqbookthread, followed by the 'at' sign, and then 'G' mail, and then dot cee oh emm.
What have you all been reading this week? Hopefully something good, because, as you all know, life is too short to be reading lousy books.


posted by OregonMuse at
09:00 AM
|
Access Comments