« America's Sweetheart Ilhan Omar, Who Has Brought to America Her Native Somalia's Fragrant and Joyous Form of Anti-Semitism, Wants to be Heard on Her Favorite Topic -- Those F***ing Jews
|
Main
|
The Morning Report - 07/18/19 »
July 17, 2019
Wednesday Overnight Open Thread (7/17/19)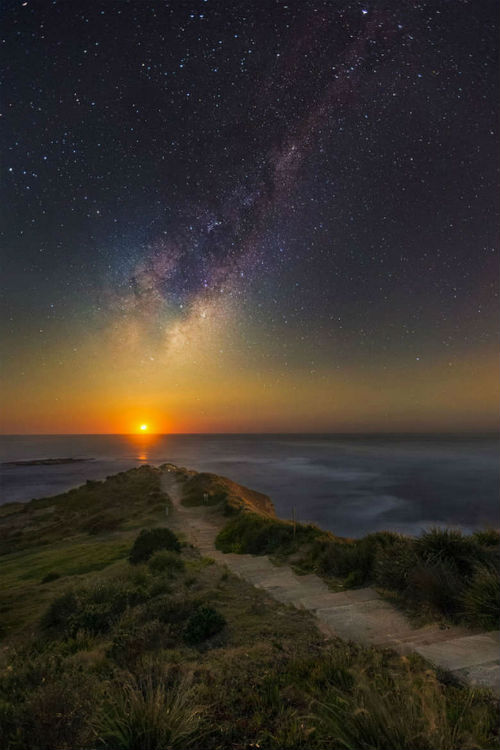 ***
The Quotes of The Day

Quote I

"With or without a report from an economist, anyone with a modicum of common sense should be able to recognize that banning the sale of America's most popular quit-smoking tool will inevitably lead to more cigarettes being smoked," Gregory Conley, president of the American Vaping Association, a nonprofit advocacy group.

Quote II

"Busch has the best fans out there who are always up for a little challenge, so we know they'll be out in the forest finding our hidden 'Schop.' The chance to win beer for life also doesn't hurt." Daniel Blake

Quote III

"I mean, I'm not in support of middle class families paying more taxes for it. Part of it is going to be about Wall Street paying more. It's going to be about what we tax in terms of financial services. That's part of it. The other part is to ups understand this is about an investment that will reap a great return on the investment. We can't only look at this issue in terms of cost without thinking about benefit. The benefit to the American public will be that people will have access to health care that right now they cannot afford. And we are all paying a price for that." Sen. Kamala Harris (D-CA)

Quote IV

As a Coalition of the Fringes, the only thing that holds together the Democrats is demonizing core Americans. Without ever increasingly whipping up hatred of whites, what is there to keep the Democrats' collection of miscellaneous identity groups from turning on each other? Steve Sailer

Quote V

"They are entitled to their opinion. They are Americans. But I'm entitled to my opinion, and I just think they are left-wing cranks and they are the reason that there are directions on a shampoo bottle," Sen. John Kennedy (R-LA)

Quote VI

"This disclosure will serve as a wake-up call to every community in the country. America should brace itself for the harsh reality of the scope of the opioid epidemic. Transparency will lead to accountability." Peter J. Mougey
***

This story sounds outlandish, but......The generation that needs coloring books and pet petting therapy sessions Special snowflakes in the work place don't take criticism well.

Millennial Writer Cries at Work, Puts Mother on Speakerphone after Her Boss Corrects Her Spelling
***

Previously we covered the story of the late Joseph D. Robertson. A US vet who was convicted of digging ponds on his property. A US Appeals court has vacated the conviction.

Taking a cue from the Supreme Court, the 9th Circuit Court of Appeals has vacated the conviction of U.S. Navy veteran Joseph D. Robertson who languished in prison for a year and a half for digging fire protection ponds near his home outside Basin, Montana, without federal permits.

Federal regulators claimed that Robertson interfered with a "navigable water" —a small ditch with a trickle of water—when he dug the ponds. The Environmental Protection Agency declared the ditch a federally protected waterway under the Clean Water Act and required a federal permit—even though his home is 40 miles from the Jefferson River, the nearest navigable waterway.

Robertson died March 18 at age 78. He used to operate a business that supplied water trucks to fire-fighting agencies. Robertson was also fined $130,000. In November 2018, he asked the Supreme Court to look at his conviction after it was upheld by the 9th Circuit.
***

Hope for America? Gen Z band plays song "CNN Sucks".

A reporter covering President Donald Trump's rally scheduled for later tonight caught a teen band playing a song titled "CNN Sucks" for the crowd lined up to see the president speak.

As Trump already assemble for tonight's Greenville, North Carolina rally, a group of teens took it upon themselves to provide free entertainment for those waiting, playing an original song titled "CNN Sucks" for the crowd.
***

No mention of alcohol or how much may have been involved. Sex to die for.

A woman died after being crushed under her partner when they fell nine storeys while having sex over a balcony. It is believed he survived after she cushioned his fall at the tower block in St Petersburg, Russia. According to witnesses the man staggered back into the building and went upstairs to join his friends.
***

As soon as I read this headline I chuckled out loud. Journalist Goes to Ilhan Omar's Homeland to Prove How Great It Is -- Gets Killed by Terrorists

Before President Donald Trump suggested on Twitter Sunday that Rep. Ilhan Omar "go back" and "help fix" her native Somalia, Hodan Nalayeh was already in the country doing just that.

According to a Washington Post report published Saturday, the Somali-Canadian journalist had returned to the country of her birth to tell "uplifting" stories of how people lived there. However, her homecoming ended in tragedy.

By the time Trump unleashed his nativistic tirade against Omar, Nalayeh had been dead for two days.
I guess the Misanthropic side won.
***

Jack of all trades. Master of none, Elon Musk.

Elon Musk unveiled new developments underway at Neuralink, the company developing brain-machine interface technology. The secretive project is developing the technology with the goal of implanting devices in paralyzed humans to allow them to control phones or computers.

Musk revealed new updates to the projects during a presentation streamed live from Neuralink's website Tuesday night, The Verge reported. Neuralink's new advances include the use of thin, flexible threads which will cause less damage to the brain and transmit a higher volume of data than the materials used in existing brain-machine interfaces. Considerably thinner than a human hair, the threads will be automatically embedded by a newly announced neurosurgical robot capable of inserting six threads per minute
***

Ah, the good old State of Florida and Florida Man.

GILCHRIST COUNTY, Fla. – A Florida man reportedly used scissors to cut off the penis of a man he suspected of sleeping with his wife, according to law enforcement officials.

The Gilchrist County Sheriff's Office arrested Alex Bonilla, 49, on Sunday. He is accused of breaking into the victim's house, holding him at gunpoint and tying him up before mutilating him.

The unnamed victim was transported to a hospital Sunday and is in stable condition, the Sheriff's Office said. Most noteworthy, he told deputies Bonilla fled the scene with his severed penis, according to the report.

Consequently, Bonilla was arrested a couple hours after. No additional evidence was found in a countywide search, the Sheriff's Office said. Moreover, authorities did not specify whether the victim's penis was recovered.
***
The ONT looking out for you. The best and worst countries to travel to.

Believe it or not, Florida is not mentioned. (Insert sarc tag here)
***
Gibson's Bakery awarded over $6.5 million in attorney's fees and expenses against Oberlin College.
Over and above what had already been awarded.
***
Actor Kevin Spacey's indictments dismissed.

Prosecutors in Massachusetts have dropped a criminal case against Kevin Spacey.

Cape & Islands District Attorney Michael O'Keefe said in a court filing that he was filing 'due to the unavailability of the complaining witness'. The 59-year-old American Beauty actor was accused of indecent assault and battery in connection with an allegation he groped a young man in a bar in July 2016. Spacey has always denied the allegations. However earlier in July the man, who was 18 at the time of the alleged assault, pleaded the fifth testifying about the incident.
***

The car wash didn't do a good enough job. It had to be submersed. Genius Award Winner 1st-Runner up.

A driver from New Jersey ended up splashing down in the Hackensack River on Tuesday morning after mistakenly hitting the gas pedal instead of the brake as they left a car wash.

Surveillance video captured the moment the SUV pulled out of the wash in Hackensack before it suddenly accelerated, sending the vehicle and its occupants straight into the muddy water.

Although there is a fence around the perimeter of the wash, there is no barrier railing at the point where the car zoomed over the edge into the flowing waters.
***
Coffee consumption and virtue signaling. What I learned from quitting coffee after 15 years of consumption.

I used to drink coffee on a daily basis since I was a teenager.
Every now and then I toyed with the idea of drinking less coffee, but I never made an attempt at giving it up. Tolerance develops quickly when you drink it regularly and I hadn't felt the waking effect in a long time. I drank coffee for no particular reason other than having come to like its taste.
Two weeks ago I stopped cold turkey. Here's the backstory, how I did it, and what I noticed since making the change.
***
The ONT Musical Interlude
July 17, 1959 - Billie Holiday
Billie Holiday died in a New York City hospital from cirrhosis of the liver after years of alcohol abuse, aged 43, (while under arrest for heroin possession, with Police officers stationed at the door to her room.) In the final years of her life, she had been progressively swindled out of her earnings. The singer who had recorded classics such as 'God Bless the Child' and the civil rights anthem 'Strange Fruit' died with just $0.70 in the bank. via thisdayinmusic.com
***

What happens when you drink 33 beers in one evening? You probably become The ONT's Genius Award Winner.


According to an arrest affidavit, that's what Monahan told St. Lucie County sheriff's deputies he did after accusations he used foul language and tried to fight outside Body Talk Sports Bar on South U.S. 1.


Deputies about 11:40 p.m. July 8 went to the adult entertainment establishment after a report of a man passed out in the parking lot.
***

Viet Nam vet, business man and cancer survivor. Tonight's Feel Good Story of The Day.

Mobility is truly one of the wonders of life that so many of us take it for granted. This is a story about how an astonishing 580 people got their freedom back, thanks to a Connecticut businessman's passion and determination.

It all started in Philip Pavone's pawn shop in 2009, when he stumbled upon an opportunity to make a difference. There were some motorized wheelchairs hanging around the shop that still hadn't sold and, in an attempt to clear space for new inventory, he placed an ad in his local paper, offering them for free.

Within two weeks, he received more than sixty letters in response to the ad.
***

Tonight's ONT has been brought to you by Trigger Warnings.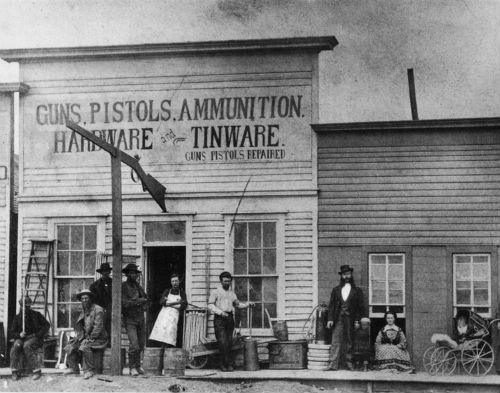 Notice: Posted with permission by the Ace Media Empire and AceCorp, LLC. Proud sponsor of micro, macro and big ass aggressions.

posted by Misanthropic Humanitarian at
10:00 PM
|
Access Comments