« Bonus: Disney Refuses to Allow Family of Dead 4 Year Old Boy, Who Was Huge Spiderman Fan, to Put Spiderman on His Gravestone, Per His Request
|
Main
|
The Morning Report - 07/9/19 »
July 08, 2019
Monday Overnight Open Thread (7/8/19)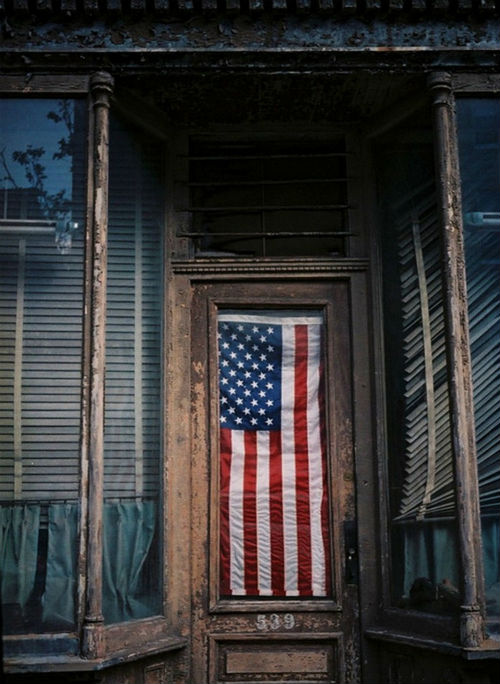 ***
The Quotes of The Day

Quote I

"We can't be only upset with Trump… His policies are bad, but many of the people who came before him also had really bad policies. They just were more polished than he was." Rep. Ilhan Omar, (D-MN)

Quote II

Luckily for Trump, it won't happen. Good-Guy-To-Have-A-Beer-With Joe is long gone, like the wrinkles he had Botoxed away in preparation for this last disastrous White House run. Joe was the Democrat's final chance to run a major candidate who likes America and likes Americans. Now one of the two major American political parties is all-in on hating the USA and hating you. Kurt Schlichter

Quote III

I find it strange when members act as though social media isn't important," "They set millions of [dollars] on [fire] to run TV ads so people can see their message.

"I haven't dialed for dollars *once* this year," "& have more time to do my actual job. Yet we'd rather campaign like it's 2008 Rep. Alexandria Ocasio-Cortez, (D-NY)

Quote IV

"I'm going to sit him on the front of the Downing Street steps and he's going to do some homework there because it its their responsibility to be looking after and educating our children for five days a week." Labour MP Jess Phillips
***
If you have a bone to pick with President Trump. Fine. But, if you don't respect the USA. Play soccer for Cuba or some other hellhole, Bitch.
The U.S. Women's Soccer team defeated the Netherlands on Sunday 2-0 to become World Cup champions, only some of the team lack the heart of champions. As they mugged for the cameras, Rapinoe directed one of the players standing with her to ditch the flag so they could pose for cameras. The flag was not to become part of the photo.

It's all about Rapinoe for Rapinoe.
***
"This is the ultimate "I Care About the Precious Earth" accessory.

You buy it once for two bucks and tote it around in your purse or pocket or ass so you can whip it out in other restaurants and others in your karass of demented yokels can marvel at your caring. Then y ou also buy, for one buck, that little straw reamer so you can shove it into the straw and whip out any evil germs that may otherwise grow crusty within.
***

Steve Wozniak, Co-Founder of Apple has some thoughts about Face Book and other social media platforms.

"I'm worried about everything," Wozniak replied. "I don't think we can stop it, though."
But, everything about you -- I mean, they can measure your heartbeat with lasers now, they can listen to you with a lot of devices. Who knows if my cellphone's listening right now. Alexa has already been in the news alot.

So, I worry, because you're having conversations that you think are private... You're saying words that really shouldn't be listened to, because you don't expect it. But there's almost no way to stop it. People think they have a level of privacy they don't. Why don't they give me a choice? Let me pay a certain amount, and you'll keep my data more secure and private then everybody else handing it to advertisers.

Wozniak was also asked if we should "get rid of Facebook and Instagram..." His reply?

"There are many different kinds of people, and some the benefits of Facebook are worth the loss of privacy. But to many like myself, my recommendation is -- to most people -- you should figure out a way to get off Facebook."

"Steve knows what he's talking about," explains TMZ's write-up of their conversation, adding that "the dude co-founded Apple, and he's very much plugged into Silicon Valley and all aspects of tech."
***

Oh No!!!! Noted prof using the S.W.A.G. methodology says there is a 50% chance that human race dies off in 760 years.

A book titled 'The Doomsday Calculation' is taking a new look at a mathematical approach to predicting virtually anything within a 50 percent likelihood, including when the human race will end.

Author William Poundstone has employed the Copernican method developed by Princeton University astrophysicist J. Richard Gott III to estimate a 50 percent chance that the human race will cease to exist within roughly 760 years.

The method is said to work to predict the likely length of existence of anything of an uncertain duration so long as it's being encountered at a random point in time.
***
The man who wagged his finger at us and told us he didn't have sex with that woman, wags his finger again. Why would anyone believe a word from him?

President Bill Clinton has released a statement on his ties to pedophile Jeffrey Epstein, claiming he "knows nothing" about the billionaire's "terrible crimes."
"President Clinton knows nothing about the terrible crimes Jeffrey Epstein pleaded guilty to in Florida some years ago, or those with which he has been recently charged in New York," the statement reads.

"In 2002 and 2003, President Clinton took a total of four trips on Jeffrey Epstein's airplane: one to Europe, one to Asia, and two to Africa, which included stops in connection with the work of the Clinton Foundation. Staff, supporters of the Foundation and his Secret Service detail traveled on every leg of every trip."
***
Imagine if a Republican was this hypocritical?

On the evening of December 2nd, 2010, a handful of America's media and entertainment elite—including TV anchors Katie Couric and George Stephanopoulos, comedienne Chelsea Handler, and director Woody Allen—convened around the dinner table of convicted sex offender Jeffrey Epstein. It wasn't just any dining room, but part of a sprawling nine-story townhouse that once housed an entire preparatory school. And it wasn't just any sex offender, but an enigmatic billionaire who had once flown the likes of former President Bill Clinton and former Israeli Prime Minister Ehud Barak around the world on his own Boeing 727. Last spring, Epstein completed a 13-month sentence for soliciting prostitution from a minor in Palm Beach. Now he was hosting a party for his close friend, Britain's Prince Andrew, fourth in line to the throne.
***

I might not like her music. But, I like her stand. Rapper Tiny Jag stands up to racism.

Rapper Tiny Jag pulled out of the AfroFuture music festival in Detroit in protest at their policy of charging white people double the price for tickets.
Until Sunday evening, the festival was actively charging white people double the price of minorities, a system they argued would guarantee marginalized groups were given "equitable chance at enjoying events in their own community."

This system led the rapper Tiny Jag, who is mixed race and whose real name is Jillian Graham, to pull out the event, denouncing the ticketing structure as "non-progressive" and motivated by "spite."
***
The ONT Musical Interlude
&&&
On this day: July 8, 1971 - Mott The Hoople
Over-enthusiastic fans at a Mott The Hoople gig at the Royal Albert Hall, London, England, caused some injuries and two damaged boxes, prompting a temporary ban on rock gigs at the venue. The group paid £1,467 for damages to property. via thisdayinmusic.com
***

Thinking outside of the box. And a creative Genius Award Winner.

SOUTHINGTON-- One man is behind bars again after police connected him to a series of burglaries dating as far back as 2016.

The Southington Police Department's Special Investigations Unit arrested Joshua Moore of Shelton for a 2016 commercial burglary that occurred at the Dunkin Donuts at 1096 West Street.

Investigation into the commercial burglary revealed that the ATM machine located inside the business was the primary target of the burglary, and the suspect utilized a battery powered hydraulic spreader similar to what is used by firefighters during vehicle extrications (Jaws of Life) to gain access into the ATM machine.
***

Blood is thicker than smoke. Tonight's Feel Good Story of The Day.

A 20-year-old man in Aberdeen, Washington, is being hailed a hero for rushing into a burning home to rescue his niece and two nephews.
***
Weekly commenter stats for week of 7-8-2019
Top 10 commenters:
1 [503 comments] 'TheJamesMadison, Read some Movie Thoughts and Buy Crystal Embers Today!' [70.60 posts/day]
2 [480 comments] 'Skip'
3 [409 comments] 'Jane D'oh'
4 [385 comments] 'garrett'
5 [353 comments] 'Nevergiveup'
6 [341 comments] 'Rodrigo Borgia'
7 [338 comments] 'Deplorable Jay Guevara'
8 [328 comments] 'Mark Andrew Edwards, Angry, Radical, Anti-Liberal, and Dangerous Lion: buy ammo'
9 [305 comments] 'Yudhishthira's Dice'
10 [298 comments] 'Commissar Hrothgar'
Top 10 sockpuppeteers:
1 [71 names] 'Mayor Pete' [9.97 unique names/day]
2 [40 names] 'Axeman'
3 [30 names] 'LeftCoast Dawg'
4 [28 names] 'freaked'
5 [28 names] 'Meade Lux Lewis'
6 [24 names] 'Bandersnatch'
7 [23 names] 'Little Lupe'
8 [22 names] 'Count de Monet'
9 [19 names] 'Village Idiot's Apprentice'
10 [19 names] 'garrett'
Honorable Mention:
19 [15 names] 'ace'
***

Tonight's ONT has been brought to you by a Warning.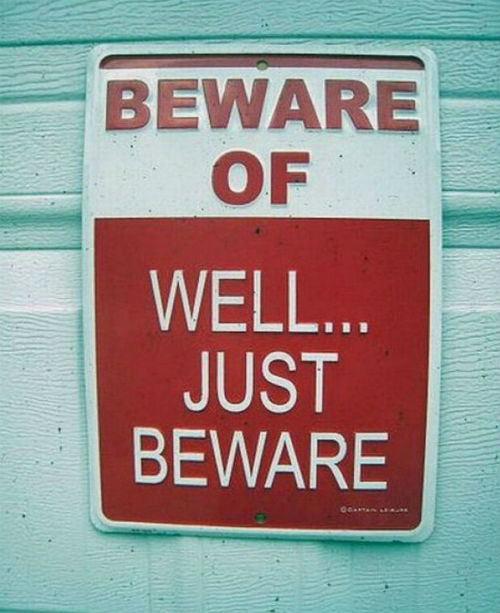 Notice: Posted with permission by the Ace Media Empire and AceCorp, LLC. All the way from Memphis Frozen Tundra.

posted by Misanthropic Humanitarian at
10:01 PM
|
Access Comments