« Trump Will Win in 2020 Because Democrats and NeverTrumpers Are Garbage People
|
Main
|
The Morning Report - 07/2/19 »
July 01, 2019
Monday Overnight Open Thread (7/1/19)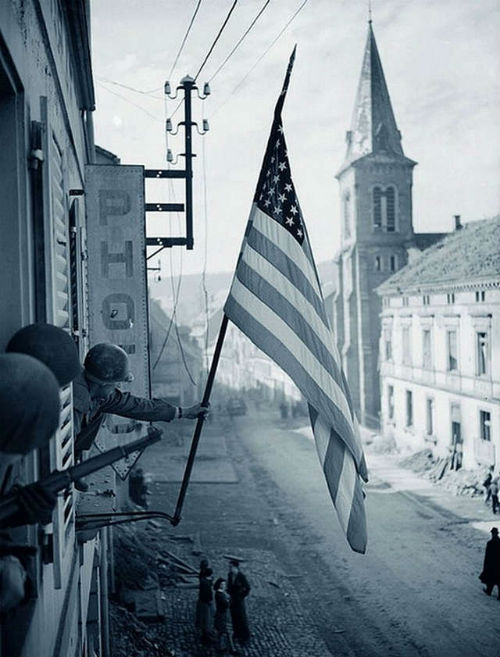 ***
The Quotes of The Day

Quote I

"We were in a different era. I believe what we are doing right now, I live in a community right now where if you are a pregnant woman and you are undocumented, we provide you with access to health care because we believe that having good prenatal care is an essential health care issue an essential issue of economics and frankly an essential issue of morality and the party of Lincoln is dead and one of the things that died with it is compassion and this is not a handout," Tom Perez

Quote II

"The Democrat clown car, overloaded with mayors, governors, senators, socialists and a spiritual adviser continued down its bumpy road to nowhere in its second day of debates. It was a sight to behold. Forget about everything you learned about the Constitution, law and order, the rules and playing fair and square. In their eyes, the world is an upside-down and backward inside out place." Judge Jeanie Pirro

Quote III

"She should be removed from Congress. She's spreading anti-Semitism, hatred and stupidity," "The people on the border aren't forced to be there — they go there on their own will. If someone doesn't know the difference, either they're playing stupid or they just don't care." Ed Mosberg

Quote IV

"The Legislature and I strongly agree on many essential investments in New Jersey families, and this budget will make those investments. But we also strongly disagree on who should fund them." State Senator Steve Sweeney (D-NJ)

Quote V

Does anybody think it's a good idea to put a kid on a bus, travel an hour to another school and to another neighborhood that he or she doesn't know? Sen. Bernie Sanders (I-VT)
***

Are you good at IT. Lake City Florida is seeking a new IT Department employee.

Officials from Lake City, Florida, have fired an IT employee last week after the city was forced to approve a gigantic ransomware payment of nearly $500,000 last Monday.

The employee, whose name was not released, was fired on Friday, according to local media reports [1, 2], who cited the Lake City mayor.

The city's IT manager is also planning to revamp the town's entire IT department to prevent a similar incident from happening in the future.
***
Reportedly, Nike pulled a patriotic sneaker from production. It was meant to celebrate Independence Day but Castro-loving Colin Kaepernick was offended by the early version of the American flag.
***

The shit has hit the fan. uBiome top executives out of a job.

All three top leaders at microbiome-testing startup uBiome are leaving their posts.
Founded in 2012, uBiome raised $105 million from investors on the promise of exploring the microbiome, a "forgotten organ."
The FBI raided uBiome's headquarters in April, reportedly related to the company's billing practices.
Three new people will now serve as uBiome's interim CEO, CFO, and COO, respectively: Curtis Solsvig, Robin Chiu, and Karthik Bhavaraju.
All three people are directors at management consulting firm Goldin Associates, which was brought in to review uBiome's operations and strategy in May.


All three top execs at uBiome are out after a tumultuous few months at the poop-testing startup.
***
There is a sucker born every minute. Gwyneth Paltrow and Goopapalooza.

It's 9am on Saturday, and I'm in a bath with Gwyneth Paltrow. There is no actual water – but there is whale song. Because, of course, it's a 'sound' bath, and I'm at the first ever Goop weekend to be held in the UK.

The venue is in Hammersmith, West London, and my one-day ticket to mind and body wellness has cost £1,000.

Even so, the event is sold out, with 250 day tickets plus 35 weekend passes (including hotel stays) all gone, gone, gone for £4,500.

The people who bought these last ones are called 'summit warriors'. Bloody idiots might be more apt. Because I have rarely endured such a day of woo-woo nonsense. Or encountered so many well-heeled young women in designer 'athleisure', gathering to worship at the altar of self help.

My bag is being searched at an entrance scented with huge installations of English flowers and I half expect that, if any plastic is found, I'm to be shot.

It is fascinating to see Gwyneth Paltrow, known here only as GP, on stage and in the flesh. Given that she is 46, she's a fantastic advert for her Goop brand, which she started on her kitchen table in London a decade ago. The UK is now her third largest market, beaten only by the loons in America and Canada.
***

So you think the drivers in your state suck. But how do they really rate? 2019 Edition of Worst Drivers.
***

I don't want to live in a "dumb" city or a "smart" city. What's a smart city supposed to look like?
Suddenly, the world is awash in smart cities. Google is about to build one in Toronto. Hudson Yards in New York City is one, kind of. China and India have both declared national missions to construct or retrofit dozens of smart city projects all at once. And global tech giants and startups are racing to offer customers urban dashboards, "smart'' systems, and new-age transit networks to make life happier and more efficient.

But no one seems able to agree on what a smart city actually is. Are they "the intersection of digital technology, disruptive innovation and urban environments"? Or "a place where traditional networks and services are made more efficient with the use of digital and telecommunication technologies"? To some, they're a revolutionary "blueprint for the 21st-century urban neighborhood" that merges the "physical and digital realms."
The Soviets and East Germans couldn't perfect the "smart" city. I doubt these will work either.
***

Call me "old-fashioned" I like a physical book in my hands, I enjoy turning pages and owning them. Those ebooks you purchased from Microsoft, gone.
Anyone who bought ebooks through the Microsoft Store is in for a rude shock in the coming days. The good news? You can get a refund. The bad news? All of your books are going to be deleted this month.

Microsoft announced in April that it would stop selling ebooks and that any books the company already sold would stop working in early July because the DRM servers were being shut off. Yes, you read that correctly. Those books that you "bought" are going to disappear. Even the "free" books that you downloaded through Microsoft will be deleted.
***

I am not certain why she quit. Isn't Elizabeth McCarthy like all Democratic candidates? Liars!

Elizabeth McCarthy (above, left) sought the Democrat nomination for Florida's 28th House District on a campaign of gun control. In fact, she claimed she had personally removed 77 bullets from 32 people following the Pulse Nightclub attack in Orlando.

But a little checking into her background raised…questions. And just like so many other stolen valor claims, McCarthy's incredibly dramatic proclamation didn't stand up to scrutiny.


When she was ultimately called out on her bold claim, she folded faster than a cheap suit. "After thoughtful contemplation, due to professional obligations, I am withdrawing as a Democratic candidate seeking the nomination and election in Florida House District 28."
***

If you own a Chick-Fil-A, you might want to have Roof Top Koreans on speed dial.

The "Tolerant Left" strikes again. This time, gay liberals vandalized a Chick-fil-A restaurant in Manhattan during a gay pride parade in New York yesterday.

Vandals scrawled "F**k haters" across the restaurant's window and covered it with a cross-shaped pink tape bearing the same obscene language.

Ironically, this show of hatred occurred during the NYC gay pride parade, whose purpose was to show love and tolerance for everyone — especially those who are different from you.
***

Leave it to the British to foul things up.

he 'Lion of London Bridge' who bravely fought off Islamic terrorists has been put on an anti-radicalization terror watchlist by the UK government over fears he could become a right-wing extremist.

Yes, really.

49-year-old Roy Larner screamed "f*** you, I'm Millwall" as he defended himself against jihadists who ended up killing 8 people and injuring 38 others during the horrific attack in London two years ago.

The attack left Larner with more than 80 stitches to his head, ear, arms and hands after two of the terrorists slashed at his head and neck.
***

One of the purposes I use my smart phone is for weather forecasts. Are the long range forecasts that good?

Today, you can pull out your phone and know the weather a week in advance.

That's pretty neat. And it's all because weather forecasting — specifically, the supercomputer-driven modelling which crunches huge amounts of data and predicts future outcomes — has gotten really good. A six-day weather forecast today is as good as a two-day forecast was in the 1970s.

Andrew Blum wanted to know how those forecasts got made, and his curiosity led him to research and write The Weather Machine: A Journey Inside the Forecast. He says he first got the idea for the book when he saw a forecast for Hurricane Sandy eight days in advance of its arrival.
***
The ONT Musical Interlude
On this day: 1 Jul 1981
Rushton Moreve bassist with Steppenwolf, was killed in motorcycle accident in Santa Barbara, California, aged 32. He co-wrote their hit 'Magic Carpet Ride' with lead singer John Kay; Steppenwolf also had the 1968 US No.2 single 'Born To Be Wild'. Moreve left the band in late 1968 when he refused to fly back to California at that time, fearing it would sink into the Pacific Ocean after an imminent earthquake.via thisdayinmusic.com
&&&
On this day: 1 Jul 1995
DJ Wolfman Jack died of a heart attack. He was the master of ceremonies for the rock 'n' roll generation of the '60s on radio, and later on television during the '70s. via thisdayinmusic.com
***

There is no perfect crime. Stamps. Who knew? Genius Award Winners.

Two suspected dark-web dealers allegedly shipped tens of thousands of meth packages across America using postage stamps... that could be traced to one of their home addresses.

The duo – Taiwanese national Leo Hu, and American citizen Tzu Yang Lin, both living in Southern California – went to some lengths to hide their identities, according to criminal investigators at Uncle Sam's Food and Drug Administration. The two men used pseudonyms to peddle what they claimed was the prescription drug Adderall on the dark web, and apparently accepted payment only through Bitcoin.
***

Good food and a caring employee. Tonight's Feel Good Story of The Day.

A Chick-Fil-A employee is being hailed as a hero after he rushed to help a choking child who had somehow managed to get tangled in his seatbelt.

Logan Simmons had been working a shift at the restaurant in Hall County, Georgia when a distressed mother started calling for help from the drive thru lane.

While the woman was in the driver's seat of her car, her 6-year-old son had gotten the seatbelt wrapped around his neck – and his face was quickly losing color
***

Tonight's ONT has been brought to you by Recent Events.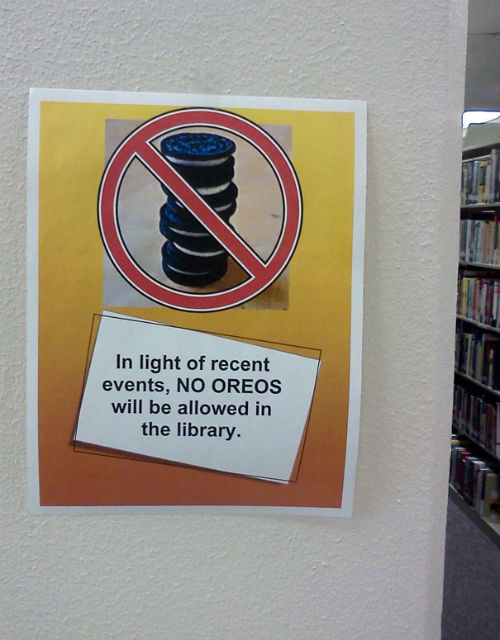 Notice: Posted with permission by the Ace Media Empire, AceCorp, LLC. Loose change, drink tokens and burner phones to petmorons at gmail dot com.

posted by Misanthropic Humanitarian at
10:00 PM
|
Access Comments