« Saturday Evening Movie Thread 06-29-2019 [Hosted By: Moviegique]
|
Main
|
EMT 6/30/19 »
June 29, 2019
Saturday Overnight Open Tread (6/29/19)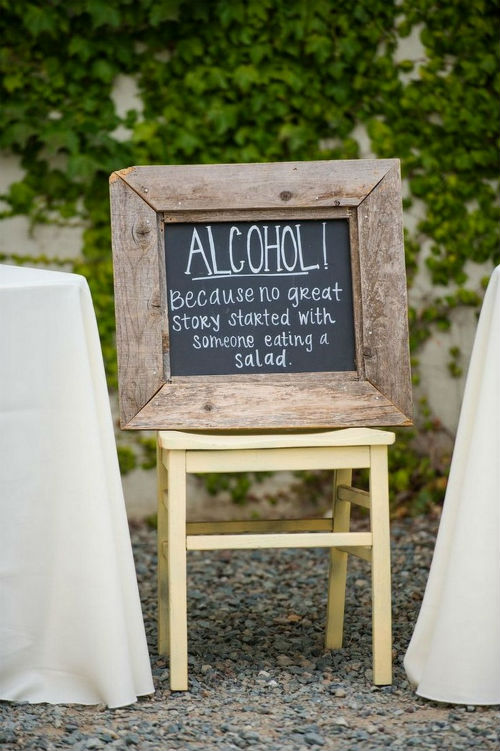 ***
The Saturday Night Joke

Senator Bernie Sanders was invited to address a gathering of the Indian First Nations chiefs in Denver, CO.
He spoke for almost an hour about his plans for increasing the standard of living for all of their citizens by totally free government grants for free college educations, free Medicare for all,etc. He mentioned how he always supported these issues that came forward to him.
Although Sanders was vague about the details for the funding of his plans, he spoke eloquently about his ideas if he wins the White House in 2020.
At the conclusion of his speech, the chiefs presented him with a
beautiful plaque inscribed with his new Indian name, "Walking Eagle."
The proud Sanders accepted the plaque and then returned to Washington.
A news reporter asked the chiefs how they came to select the new name they had given to Sanders.
They explained that "Walking Eagle" is the name given to a bird so full of shit it can no longer fly.

***

Oh you can escape the police. You can out run them, you can out maneuver them. You can't out run them in a Toyota Prius for crying out loud.
A California man who answered a Craigslist ad looking for a driver wound up getting hit with federal charges when his passengers turned out to be undocumented immigrants who snuck into the country moments earlier.

The case reflects one facet of the larger issue of immigration in America, and how the crackdown by the Trump administration is impacting immigrants and citizens alike.

Authorities arrested the man—identified as Christopher Brian Egbert in court documents obtained by Quartz—earlier this month after trying to evade police in a black Toyota Prius.
***

What category: Caturday? Pet Thread? Genius Award Winner? The Horde can figure this out!

Instead of the traditional flowers, candles and getting down on one knee, the 32-year-old went for a tattoo on his bum and flashing it at her after a game of pool. Lindsey, 30, from Hertfordshire, explained: 'He orchestrated it so he would get "seven-balled", where the black is sunk when one player still has all seven of their balls on the table. 'Our rule is you have to pull your pants down if that happens, so he just pulled down his trousers
***

We pick on and laugh at the French. When credit is due, The ONT will give it. French locals to counter bikini protest with nude swimming.
***
***

What do you get for a man who has "everything"? The problem is, this beauty is no longer made. H/T Hank Curmudgeon

This multi-tool is without a doubt the Mother of all Swiss Army knives.

This crazy and incredibly complicated multi-tool was made in Solingen, Germany, around the early 1880's for J. S. Holler & Co.'s cutlery store in New York City.

And when I mean multiple blades, I mean 100 blades, and that's not even the craziest part.

According to the National Museum Of American History, "It includes pocket knife blades of every style imaginable, a serrated blade, two dagger blades, several different types of shears and scissors, an auger, a corkscrew, two saws, a lancet, button hook, cigar cutter, tuning fork, pens and mechanical pencils, mirror, straight razor, and a functional .22-caliber five-shot pinfire revolver.
***

How does one get around Prohibition? If you're Winston Churchill, a doctor's note.

Instead, he was very nearly "squashed like a gooseberry" when he was struck by a car traveling about 35 miles an hour.

Churchill, who wasted no time peddling his memories of the accident and subsequent hospitalization to The Daily Mail, explained his miscalculation thusly:

In England we frequently cross roads along which fast traffic is moving in both directions. I did not think the task I set myself now either difficult or rash. But at this moment habit played me a deadly trick. I no sooner got out of the cab somewhere about the middle of the road and told the driver to wait than I instinctively turned my eyes to the left. About 200 yards away were the yellow headlights of an approaching car. I thought I had just time to cross the road before it arrived; and I started to do so in the prepossession—wholly unwarranted— that my only dangers were from the left.

Yeah, well, that's why we paint the word "LOOK" in the crosswalk, pal, equipping the Os with left-leaning pupils for good measure.

Another cab ferried the wounded Churchill to Lenox Hill Hospital, where he identified himself as "Winston Churchill, a British Statesman" and was treated for a deep gash to the head, a fractured nose, fractured ribs, and severe shock.

"I do not wish to be hurt any more. Give me chloroform or something," he directed, while waiting for the anesthetist.
***
Italy, known for great cuisine, now certain Italians want to be known for Cannabis Light.

Enter "la cannabis light," the catchy name Italians have for cannabis sativa plant derivatives with low levels of THC, the psychoactive compound in marijuana that causes a high. Hemp and marijuana are the same plant, but scientists classify dry plants with no more than 0.3% THC as hemp. In the 28-country European Union, of which Italy is a member, the cutoff is 0.2%. A December 2016 Italian law, however, set a domestic ceiling three times higher than that to give hemp farmers leeway for natural variations resulting from cultivation, according to Stefano Masini, a spokesman for Italy's Coldiretti agriculture lobby.
***

This co-worker has quite the sense of humor.

Alright, alright, alright. Either this man loved his job so much that he actually was going to miss everyone in his office, or he hated it so much that he wanted to leave with a big bang and never look back. Honestly, I'm just going to go with the second one. But yes, as you can see, a man resigned from his job by giving his boss a condolence card.

Which is a pretty genius, and I really want to do this for the rest of my life every time I decide to quit a job. Think about it, it's the easiest thing to do. You avoid all that awkward, 'Oh no, why are you leaving?' questions and you don't even have to write up a formal letter. Win, win.
***

Good advice or filler material? Generic products that you shouldn't purchase.
***
The ONT Musical Interlude
On this day: 29 Jun 1979
American singer-songwriter, multi-instrumentalist and producer, Lowell George died of a heart attack. The Little Feat front man was found dead at the Key Bridge Marriott Hotel in Arlington, Virginia. George joined Zappa's Mothers of Invention as rhythm guitarist in 1968, played guitar on John Cale's 1973 album Paris 1919, Harry Nilsson's Son of Schmilsson album and Jackson Browne's The Pretender. via thisdayinmusic.com
&&&

One of those artists, you ask, what if........................
&&&

And some good old fashion boogie............

***

Never bring pepper spray to a gunfight. Genius Award Winner.

CALGARY -- Alberta's police watchdog is investigating after an officer shot and killed a woman in Calgary.

Police say the officer was responding to a call about 6 a.m. of a suspicious person wandering in and out of several backyards in the city's southeast.

They say a woman in her 30s pepper sprayed the officer, they fought and the officer shot the woman.
***

Tonight's ONT has been brought to you by the Saturday Chore List.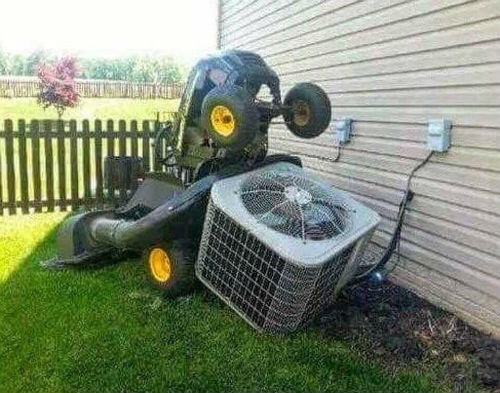 Notice: Posted with permission by the skeleton staff of the Ace Media Empire and the temporary help of AceCorp, LLC. If you are going to mow, mow responsibly.

posted by Misanthropic Humanitarian at
10:02 PM
|
Access Comments