« Muy Private Tech Monopoly Censorship, Continued
|
Main
|
The Morning Report - 6/26/19 »
June 25, 2019
Tuesday Overnight Open Thread (6/25/19)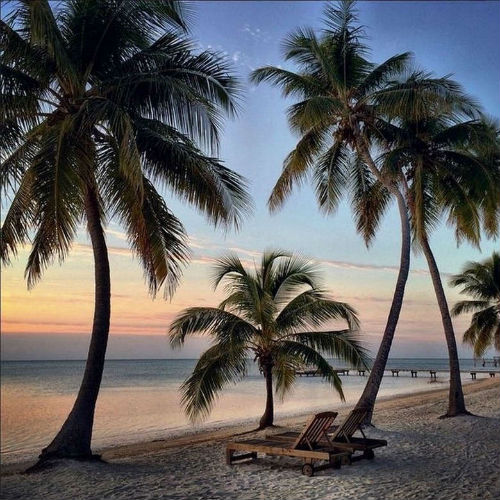 ***
The Quotes of The Day

Quote I

To this very moment slavery continues in parts of Africa and the Islamic world. Very little noise is made about it by those who denounce the slavery of the past in the West, because there is no money to be made denouncing it and no political advantages to be gained. Dr. Thomas Sowell

Quote II

Slavery was a gross violation of human rights. Justice demands that all participants in the trans-Atlantic slave trade make compensatory reparation payments to slaves. However, there is no way that Europeans could have captured millions of Africans. That means compensation would have to be paid by Africans and Arabs who captured and sold slaves to Europeans in addition to the people who bought and used slaves. Since slaves and slave traders and owners are no longer with us, compensation is beyond our reach and it's a matter that will have to be settled in hell or heaven. Dr. Walter Williams

Quote III

If respectable politicians are forbidden to raise certain subjects, the voters will turn to unrespectable ones. The people are telling their rulers something important here. The longer the ruling class - in Washington, London, Paris and elsewhere - refuse to listen, the worse it is going to be. Mark Steyn

Quote IV

"I strongly encourage the citizens of St. Joseph county to continue meeting peacefully and voice their concerns peacefully and not with acts of violence. We cannot solve violence with violence! What I am asking today is that we STOP the violence! STOP the shootings! Our community has suffered enough. The problem will only get better when law enforcement and our community work together." Saint Joseph County Sheriff Bill Redman

Quote V

Doublethink means the power of holding two contradictory beliefs in one's mind simultaneously, and accepting both of them. George Orwell

Quote VI

Once real Americans elected Donald John Trump president, the monkeys really began throwing their bowel movements at the tourists. Don Surber
***

Some want to grow up and be professional athletes. Some may want to be firefighters. Others want to grow up and be astronauts. Not Philip Alston. He wanted to grow up to be a special type of bureaucrat. He grew up to be UN special rapporteur on extreme poverty and human rights.
The longer the title, the bullshit deepens.

The world is increasingly at risk of "climate apartheid", where the rich pay to escape heat and hunger caused by the escalating climate crisis while the rest of the world suffers, a report from a UN human rights expert has said.

Philip Alston, UN special rapporteur on extreme poverty and human rights, said the impacts of global heating are likely to undermine not only basic rights to life, water, food, and housing for hundreds of millions of people, but also democracy and the rule of law.

Alston is critical of the "patently inadequate" steps taken by the UN itself, countries, NGOs and businesses, saying they are "entirely disproportionate to the urgency and magnitude of the threat". His report to the UN human rights council (HRC) concludes: "Human rights might not survive the coming upheaval."
***

It seems every 6 weeks or so The ONT has a link to a story promoting the evil dangers or the wondrous effects coffee has. Tonight is no different. Coffee Could Have Fat-Busting Effects, U.K. Study Finds.

Until I can't. I drink it by the pot. Black, bitter, just like my soul.
***
I think we can all agree that reading books is good for you. (Although I suspect there are a couple of contrarians here who will disagree) It seems there is never enough time to read what you would like to read. Techniques t help you read more.

Reading books can exercise your brain and even boost your emotional intelligence. Despite this, about a quarter of all Americans haven't read a book in the last year and our overall book-reading time is on the decline.

In the new year, it's time to buck this trend. But how do you find the time to read full-length books—and why should you bother in the first place?
***

Should this be a major university course or a tech school course?
PHARMACY STUDENTS: Do you like weed? Want to earn your masters degree in marijuana?

The University of Maryland School of Pharmacy may be just the place for you!

News reports say that the school is launching the nation's first master's program to train students about the science and policies of medical marijuana.
Double live LPs are a useful classroom materials. Or so says a friend.
***
Naughty. Naughty, naughty, naughty. Daimler diesels have illegal software.

Over the weekend, Germany's auto regulator told Daimler that it would have to recall 42,000 Mercedes-Benz diesel vehicles after the group discovered illegal software on the cars that would reduce the effectiveness of the emissions-control system.


BMW, Daimler, and VW colluded to prevent better emissions control tech, EU says
Daimler said Sunday night that it would take a one-time charge of hundreds of millions of euros against the upcoming quarter's earnings to deal with the new accusations, but it disputed the government regulator's determination that the software in question was illegal. According to the Wall Street Journal, Daimler plans to formally object to the claims.
***

Staying up late may be hurting your chance of fatherhood.

Men trying to have a baby could increase their chances of getting their partner pregnant if they go to bed before 10.30 at night.

Men with an early bedtime are almost four times more likely to have good-quality sperm, a study has found.

Scientists asked men what time they had typically gone to bed over the past month, and if a doctor had found them to have normal or low-quality sperm.

Those who went to bed before 10.30pm were almost four times more likely to have normal sperm than men whose bedtime was 11.30pm or later.
***

How messed up is the NRA? On Friday, popular firearms video impresario Hickok45 and his son John posted an announcement on their YouTube channel. In short, they're terminating — at least for now — their relationship with the National Rifle Association.

The announcement came one day after the NRA filed suit against former president Oliver North and suspended the org's number two man and NRA-ILA head, Chris Cox for allegedly participating in the attempted palace coup against EVP Wayne LaPierre. Those moves were apparently the last straws for Hickok45 and his son.

The NRA had been a significant sponsor of the Hickok45 brand and the they had long advocated that gun owners join the organization in support of gun rights. But as they two told their viewers . . .
***
When I asked Juan Williams on Twitter if he was retarded I got banned. How does Iranian President get away with it?
***

What happens when animals lose fear of man? Coyote charges two year old - captured on camera.
***

Why would someone leave the profession she loves? It wasn't the money for this kindergarten teacher.

It takes guts to quit your job. But leaving behind your whole profession? Impossible without an overwhelming combination of soul-searching and disappointment. Recently, Jessica Gentry, 34, from Harrisonburg, Virginia, quit being a kindergarten teacher at Stone Spring Elementary School. Now, sick and tired of all the people assuming she did it for lousy pay, Jessica penned an emotional Facebook rant revealing the true reasons behind her difficult decision. And money wasn't even on the list. Her sincere words have already received over 263K reactions and 800 comments, many of which are actively supporting Gentry and the new route she's taking.
***

Vanuatu, a south Pacific Ocean nation, is banning disposable diapers to save the environment from plastics.

Parents will have to embrace the old-fashioned cloth diapering method. That's not a bad thing.

The Pacific island nation of Vanuatu has announced that it will ban disposable diapers. The ban is part of a nationwide effort to curb plastic pollution, which has overwhelmed the tiny country in recent years. With such limited land mass, it has no "away" where it can toss its garbage and forget about it. Vanuatu's is believed to be the first such ban on disposable diapers anywhere in the world.

Disposable diapers are made from a blend of plastic and wood pulp. Each one is used for a few hours, then tossed into a landfill, often encased in additional plastic, where it will linger for an estimated 200 to 500 years. A baby uses between five and eight thousand diapers prior to potty-training, and the U.S. alone generates 18 billion a year. That's a whole lot of feces-infused plastic waste. Yuck.
***

...the intersection between American history and fast food, its enduring popularity and how chains are changing to keep up with consumers.

Preferences (and pride) may vary among regional chains—whether it's In-N-Out in the West, Culver's in the Midwest or Chick-Fil-A in the South—but U.S. consumers remain fast food fanatics. A Gallup survey showed 80 percent of Americans eat at fast food chains at least once a month.
***

It doesn't appear the western world and the Muslim worlds are getting any closer philosophically.

A clear majority of the Arab world continues to believe that Israel is the main threat in the Middle East and North Africa, a comprehensive BBC poll of 11 Arab countries revealed on Monday.

The poll — which involved interviews with over 25,000 respondents in Egypt, Sudan, Lebanon, Jordan, the Palestinian territories, Yemen, Iraq, Morocco, Libya, Tunisia and Algeria — also demonstrated that a strict social conservatism prevailed throughout the region, exemplified by a violent hatred of homosexuality.

Opposition to women holding positions of power and influence, as well as sympathy for the practice of "honor killings" — the execution of female relatives for allegedly shaming their families — remains widespread as well.

The poll, conducted for the British broadcaster by the Arab Barometer research organization, showed that residents of the Palestinian territories were more resistant to liberal democratic values than are their neighbors in several respects
***
The ONT Musical Interlude
On this day: 25 Jun 2009
Michael Jackson died at the age of 50, after suffering heart failure at his home in Beverly Hills. The eighth child of the Jackson family, he debuted with his brothers as a member of The Jackson 5 in 1964. Jackson is credited for transforming the music video into an art form and a promotional tool, four of his solo albums are among the world's best-selling records: Off the Wall (1979), Bad (1987), Dangerous (1991) and HIStory (1995), while his 1982 Thriller is the world's best-selling record of all time with sales of over 50 million. via thisdayinmusic.com
&&&
Born on this day: 25 Jun 1945
Carly Simon, US singer, songwriter, (1973 UK No.3 and US No.1 single 'You're So Vain', 1974 US No.5 single with James Taylor 'Mockingbird'). In 2015, after keeping quiet for more than 40 years, Carly Simon admitted that 'You're So Vain' was about Warren Beatty, but only one verse of it. Simon said the other verses were about two other men. via thisdayinmusic.com
***
The Nissan Versa is no General Lee. Genius Award Winner.

LEHIGH ACRES, Fla. — A man was arrested for a hit and run crash involving some Hollywood-level elements.

Lee County deputies arrested 35-year-old Robert Foley Wednesday. Deputies say he crashed into an abandoned truck on 21st Street South in Lehigh Acres and then ran off.

Based on tire marks, deputies say Foley was driving westbound on 21st Street Southwest towards a large ditch. That is when an arrest report shows "based on the physical evidence it was apparent the Nissan Versa was traveling at such a great speed that it vaults/airborne and cleared the water canal/ditch in a fashion only to be described similar to what was depicted in the 'Dukes of Hazzard.'"
***
Self-Defense. Tonight's Feel Good Story of The Day.

A devastating right hook sent robbery suspect Andre Young to the ground in Forest Park just after midnight.

The knockout punch, delivered by a store clerk, was captured by a security camera.

"He tried to jump over the counter, and he had a blade in his hands," the clerk said during his 911 call. "I've got the blade in my hand right now."

Detectives said the 52-year-old Young acted as if he were going to buy a can of Milwaukee's Best beer when he revealed his true intentions.

"He's still in here," the clerk told a 911 dispatcher. "I had to knock him out. You need to get a trooper here now, because he's in here, he's in here all ****** up."
Mr. Criminal is lucky. Damn lucky.
***

Tonight's ONT has been brought to you by Attractive Nuisance.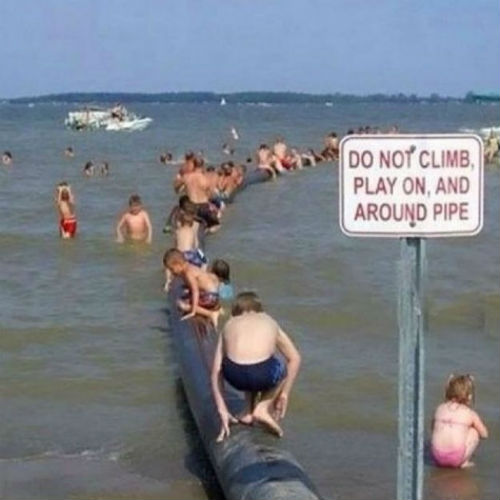 Notice: Posted with permission by the Ace Media Empire and AceCorp, LLC. The ONT has been homogenized, pasteurized, for your pleasure. Shake well and keep refrigerated.

posted by Misanthropic Humanitarian at
10:01 PM
|
Access Comments