« Mid-Morning Open Thread
|
Main
|
Open Thread »
June 26, 2019
The Morning Rant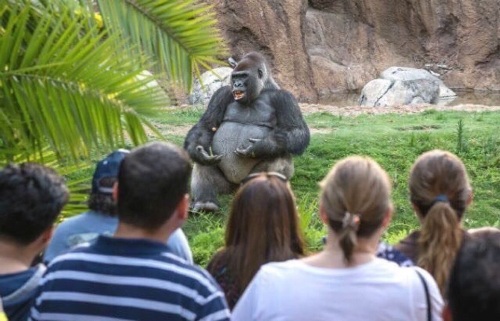 "If you morons were thinking that the latest 'Trump raped me and grabbed my mish' story sounded familiar, you're not the only one. Apparently, fantasizing about being raped in the dressing room of an upscale Manhattan department store was one of the plot threads of an episode of 'Law and Order: SVU' back in 2012. Seriously. Don't any of our media outlets have any fact-checking at all? I guess we're lucky she didn't have a boyfriend named Haven Monahan. Of course, if she did, they wouldn't have caught that either. I'm afraid this is just going to encourage even more fruitcakes to come crawling out of the woodwork, because if they have a story that can possibly damage Trump, all of the media's supposed skepticism gets shut down and they run with whatever they hear. Did CNN not sit down with E. Jean Carroll and talk with her and examine her story and do any kind of minimal evaluation? I would like to understand the decision-making process by which she was green-lighted for an on-the-air interview with Anderson Cooper. You'd think there would be some sort of rehearsals and such so that all of the principal actors could at least get their stories straight. But Cooper, and Alisyn Camerota, Lawrence O'Donnell, all the media heads who interviewed her, they all look flummoxed that Carroll is having an on-air meltdown. If I were the producer at these news shows, I'd be screaming and cursing and firing people. What a complete disgrace. Not only is the MSM treating its audience rather shabbily, they're also not doing the mentally ill any favors. Pushing this obviously confused woman into the spotlight is straight up elder abuse. For all we know, the poor woman is probably ill from toxoplasmosis and needs medical attention."


Crying Wolf:


Crossing the Memes: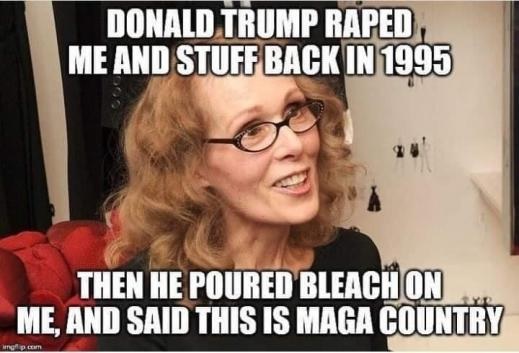 "It's OK When *We* Do It", Part CXLXI:


Balance: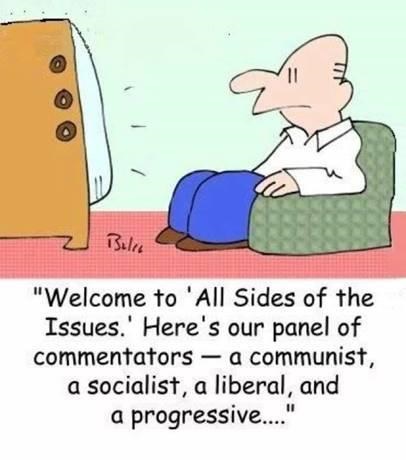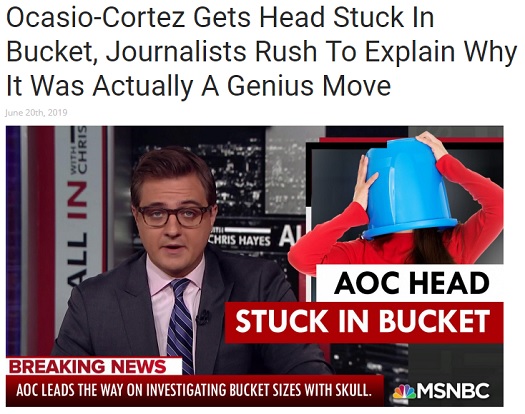 More on this breaking story from
The Babylon Bee
.


Moron Lifestyle, 1950s Edition: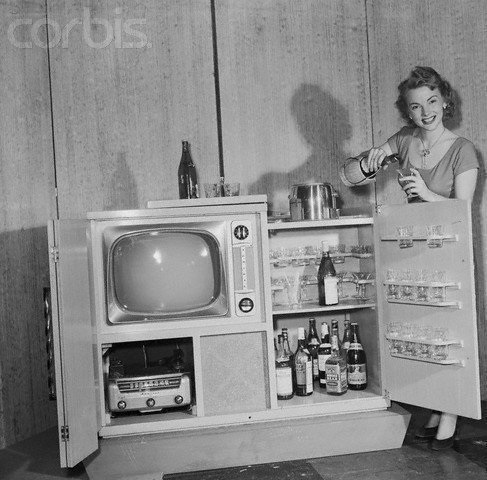 Who Dis: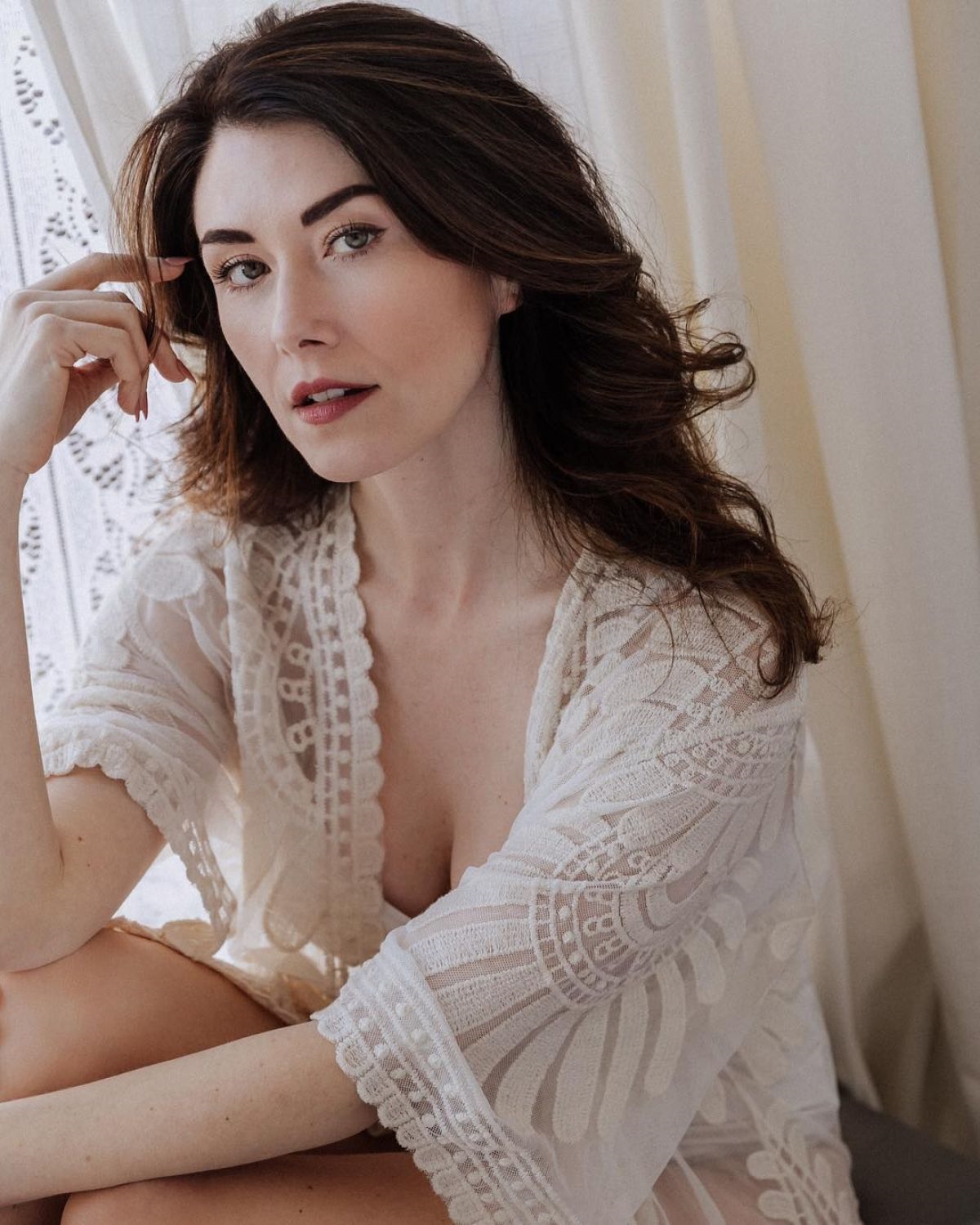 (click for bigger)

If you need a clue, check out this photo.


For the 'Ettes: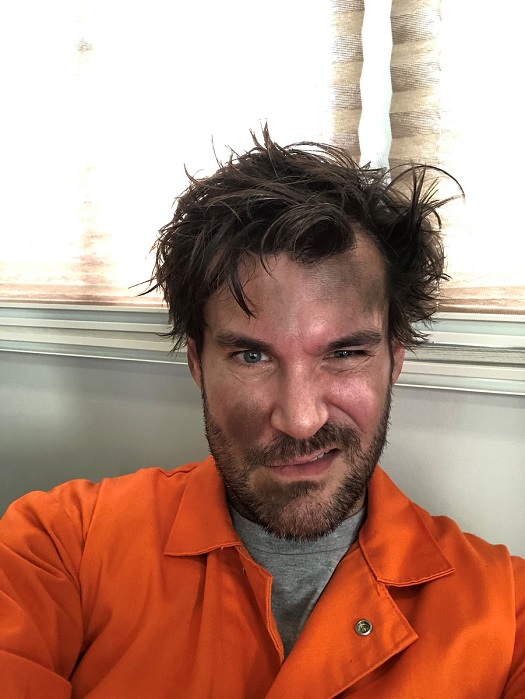 He actually looks a little better in
this photo
. [
Update:
Correct photo added. h/t Lizzy]


Monday's celebs: The lower photo is crooner Vic Damone, and the top photo is one of his first wife Pier Angeli. Angeli, who tragically died of an OD at a young age, was once romantically linked with James Dean. I wanted to post a pic of Dean, which might be a harder link to guess, but in all the good photos, Dean looked exactly how you'd expect James Dean to look. So I settled for Damone. Ms. Angeli supposedly once said that Dean was the only man she had ever really loved.


AoSHQ Weekly Prayer List
For submission guidelines and other relevant info, please contact FenelonSpoke, who is managing the prayer list. You can contact her at
fenelon direction 18 circle 'a' gmail dot com
(All one word, no spaces)
If you see a prayer request posted in a thread comment, feel free to copy and paste it and e-mail it to her.

Dear Horde Prayer family,
Due to some travel and no computer access I am only doing a prayer list with updates, new prayer requests or praise reports.
A regular list will be included next week, God willing.
Praise reports and requests for continued prayer:

6/24-Bluebell's corneal ulcer is completely healed. There is a tiny scar on periphery, but it doesn't affect her vision and it may continue to fade, and she doesn't need to go on steroid drugs which is a big relief. Bluebell thanks everyone for their prayers which she feels "made all the difference".

6/24 -Fenelon's organist Jessie is doing better was able to be in church on Sunday, thanks be to God. Thanks so much for the prayers . Continuing prayers are appreciated as this is a recurring condition but she feels fine now. Now the organ is in need of healing.

6/24 Emperor Country Boy had an unexpected financial blessing at his job, thanks be to God.

6/24. Backwards Boy got some good news about a work situation and thanks people for their prayers and good wishes. Please pray that all goes well.


New prayer requests and updates:

6/19- Poster Juddgement's brother-in-law suffers from severe depression. He went off meds and tried to commit suicide twice. Has been in 3 different mental wards and lives with Juddgement in their basement because he can't be left by himself. Brother-in-law is exploring electro shock therapy. Please pray for a treatment which would be able to provide relief from this severe depression.

6/19-Jesse's friend Leslie had a mammogram which led to a sonogram which led to a needle biopsy. Results were due 24th or 25th. It's been a very hard year for Leslie as her daughter died from the flu a year ago this February. Please pray for physical healing and spiritual comfort and strength

6/21-LadyL asks for prayers for two friends of her daughter: Laura, in her early 30's was given a prognosis of 3 years to live after a recurrence of metastatic breast cancer. Please storm heaven for a miracle of complete healing. Also, Allison, another of her daughter's friends, had a stroke two-weeks after the birth of her first child. She is still unable to walk after 6 months. Doubtful she will be able to teach again. Pray that she be fully healed and to enjoy life and her family.

6/24-Lizzys husband was complaining of pain. They are worried about stomach cancer coming back. Prayers for complete healing.

6/24-Jewells sister-in-law had gall bladder removed and has mass in intestines. Will be going to another hospital in Kansas City. Please pray for complete healing.

6/24 Fenelon's congregant "D" did not get the job he had hoped for, and car he was using for driving for a ride share place may be inoperable. Thanks so much for the prayers. Please pray that some rough places are made smooth for him.

Wednesdays are days in which mothers in the horde and anyone else says special prayers for children of horde members. Please include the grandchildren as well.
Please note; Prayer requests are generally removed after five weeks or so unless I receive an update. This in NOT because we don't care; It's simply because of lack of space. Updates as well as thanks for answered prayer and new prayer requests are always welcomed.
Please feel free to copy requests which you see on the board and send them to me. I am unable to be on the board all the time, even though it seems like I am, and so if people don't tell me about prayer requests I may have no way of knowing. Thx and God bless!
FenelonDirection18 at gmail dot com
Please remember the Prayer of St. Francis:
http://www.prayerguide.org.uk/stfrancis.htm


Today's Edition Of The Morning Rant Is Brought To You By Blueberry Muffins: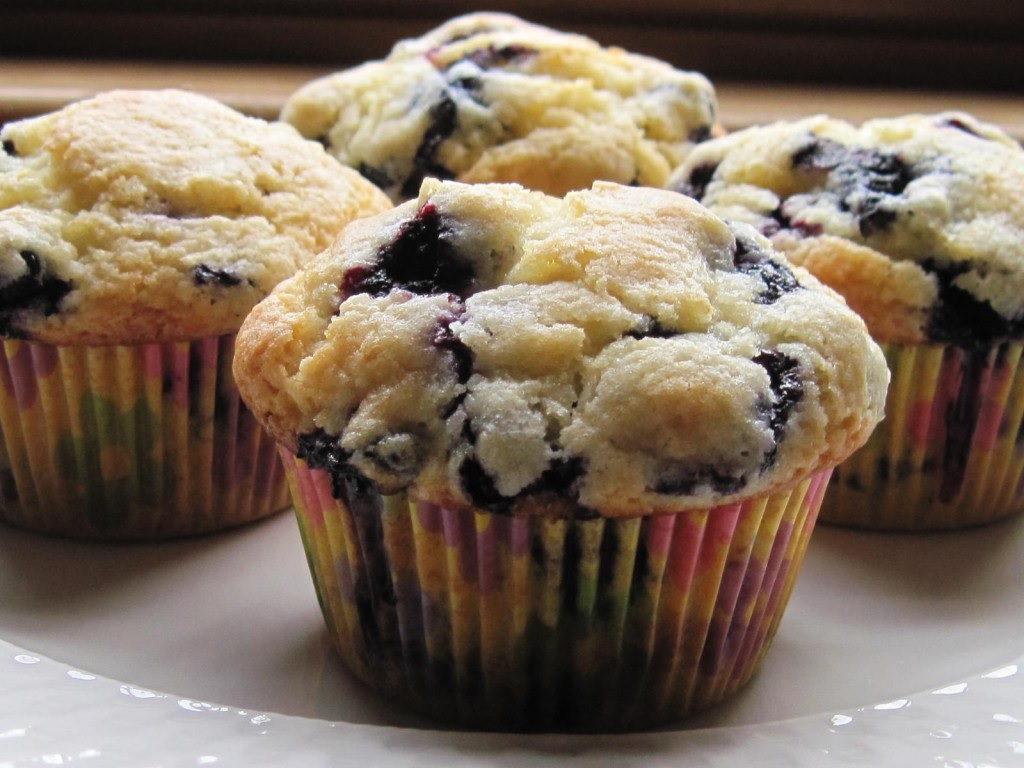 (click for bigger muffins)

posted by OregonMuse at
11:19 AM
|
Access Comments