« The Occasional Fishing Thread [Bandersnatch]
|
Main
|
EMT 6/23/19 »
June 22, 2019
Saturday Overnight Open Thread (6/22/19)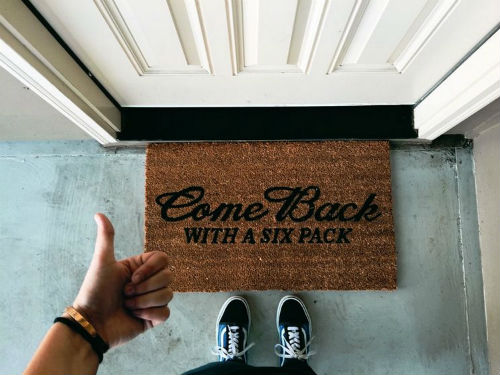 ***
The Saturday Night Joke
Two guys walking back to work from lunch decide to take a shortcut thru a park since it's such a beautiful day. As they walk along, they come upon a dog who is busy licking its nuts. Both men can't help but stop and stare at the dog.
The one guy says to the other " that's gotta feel pretty good, I wish I could do that"...
His friend says " you better pet him first, make sure he likes you". H/T Stan
***

Will a Five Pack do?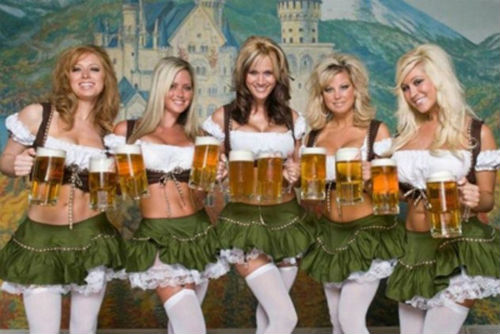 ***
***

My oh my. What great parenting skills displayed at this graduation ceremony.

During his preschool graduation, at least that's what it looks like, the kid literally yells at his teacher to "shut the fuck up" right as she starts the ceremony. Not having it one bit, the boy proceeds to yell, "No, Bitch" when she asks if he needs to leave the room. Yes, "NO, BITCH." Someone come get your kid because he is about to get a whooping from this lady. Truthfully, I don't know how she didn't just come up and smack him in the face.
***

Targeting millennials may not pay off. H/T redc1c4
***
The ONT Musical Interlude
***
FDA approval right around the corner for bremelanotide. What is bremelanotide?

For women with low sex drive, the Food and Drug Administration is expected to approve a new EpiPen-like drug that promises to boost libido.

AMAG Pharmaceuticals says that the drug, bremelanotide, helps women with hyposexual desire disorder, or HSDD. The FDA decision could come as soon as Friday.

The drug is somewhat similar to medications used to treat erectile dysfunction in men, in that they are meant to be used "on demand" — when a person wants to be sexually intimate.
***

The Saturday Night ONT attempts to stay away from politics. However, we will make an exception with President Trump's recent visit to the U.K.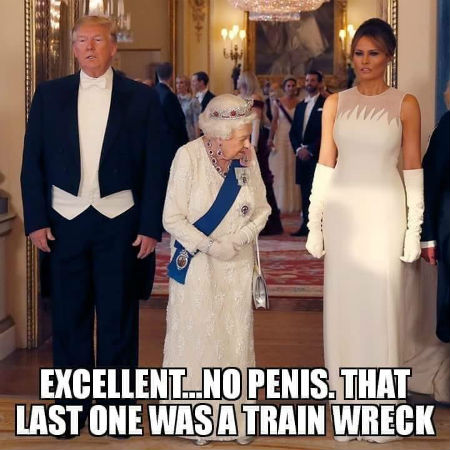 (H/T chavez the hugo)
***
What a shitty individual and tonight's Genius Award Winner.

MIAMI — Court officials say a Florida man charged with burglary defecated during his criminal trial and tried to throw his feces at the judge.

The Miami Herald reports 33-year-old Dorleans Philidor was sitting in a wheelchair next to Miami-Dade Circuit Judge Lisa Walsh when officials say he tried to throw his excrement at her. It did not reach her. There were no jurors present during Friday's incident.

Witnesses say dozens of corrections officers responded and the trial was moved while the courtroom was sanitized.
***

Tonight's ONT has been brought to you by Fireworks.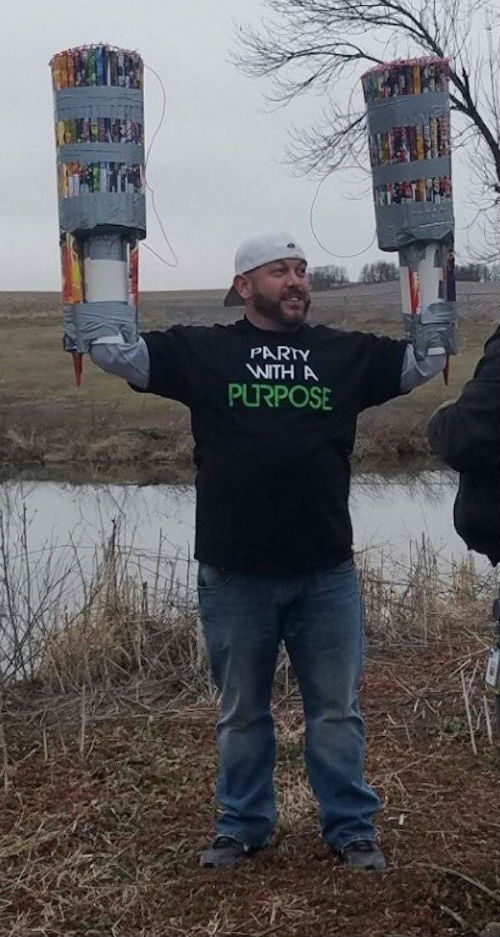 Notice: Posted with permission from the Ace Media Empire and AceCorp, LLC. No shoes, no shirt, no lingerie, no problem.

posted by Misanthropic Humanitarian at
09:45 PM
|
Access Comments