« As Democrats Talk More and More About Reparations, Americans Harden Their Position Against Them
|
Main
|
Shock: The FBI Used Another "Dossier" It Did Not Verify and In Fact Was Specifically Warned Might be Fake, to Start an Investigation into Paul Manafort »
June 20, 2019
Company Proposes, Exhibits Standing-Room Only Airplane "Seating"
Except it's not seating, it's standing, with a little bit of leaning, plus a bicycle-like saddle delivering pressure right where you want it, in your groin.
That should make turbulent air especially fun.
You'd get a discount, I guess.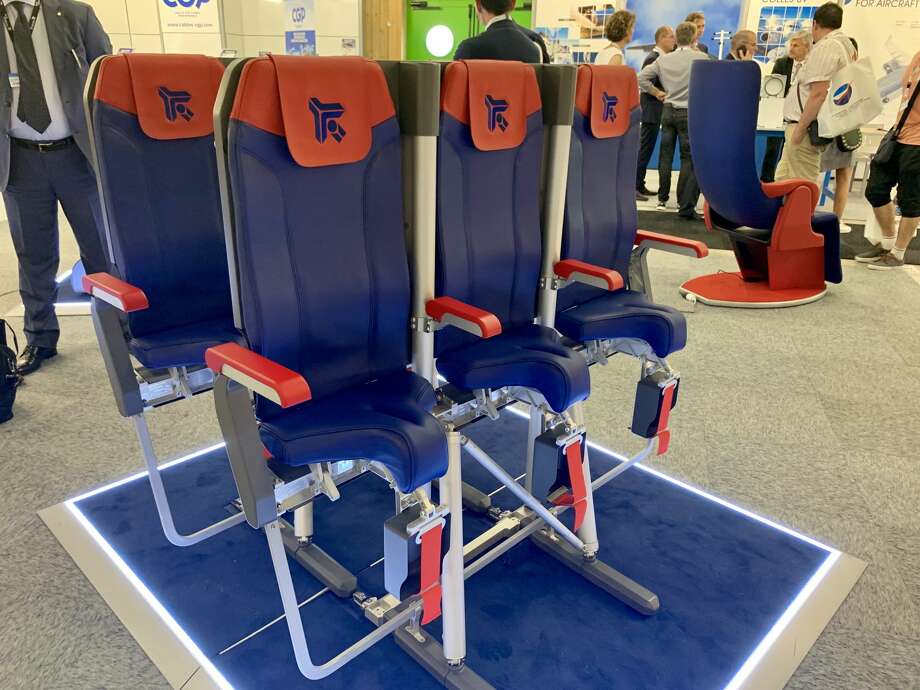 Maybe this would be plausible for a shuttle-type plane, a one-hour or 1:20 flight.
Maybe.
Meanwhile, Huntington Park, California deploys "HP Robocop," a "crime-fighting robot," though it seems to be more of a remotely-piloted drone that travels on the ground (slowly) rather than flying.
The robot, dubbed "HP Robocop," is described as an "autonomous data machine" and is expected to be officially unveiled by the Huntington Park police department on Tuesday.

Equipped with 360-degree video cameras, Huntington Park police will deploy "HP RoboCop" to monitor and surveil areas such as parks and city buildings. The robot will then be able to relay video footage from its cameras to police headquarters in order to facilitate fast and safe responses from police officers.

"HP RoboCop" will also be able to roll down sidewalks and recite phrases to members of the public, such as "excuse me" and "good day to you."
Take this back. This is not the future I ordered. No, I don't know who ordered this. No one ordered it, I would expect.
I would like you to make a whole new future, the one I specifically ordered. I need a total re-do.

posted by Ace of Spades at
03:28 PM
|
Access Comments