« EMT 06/09/19
|
Main
|
Revealed: Joe Biden Is Actually A 4th Grader, Which May Explain His Groping Of Little Girls. »
June 09, 2019
Sunday Morning Book Thread 06-09-2019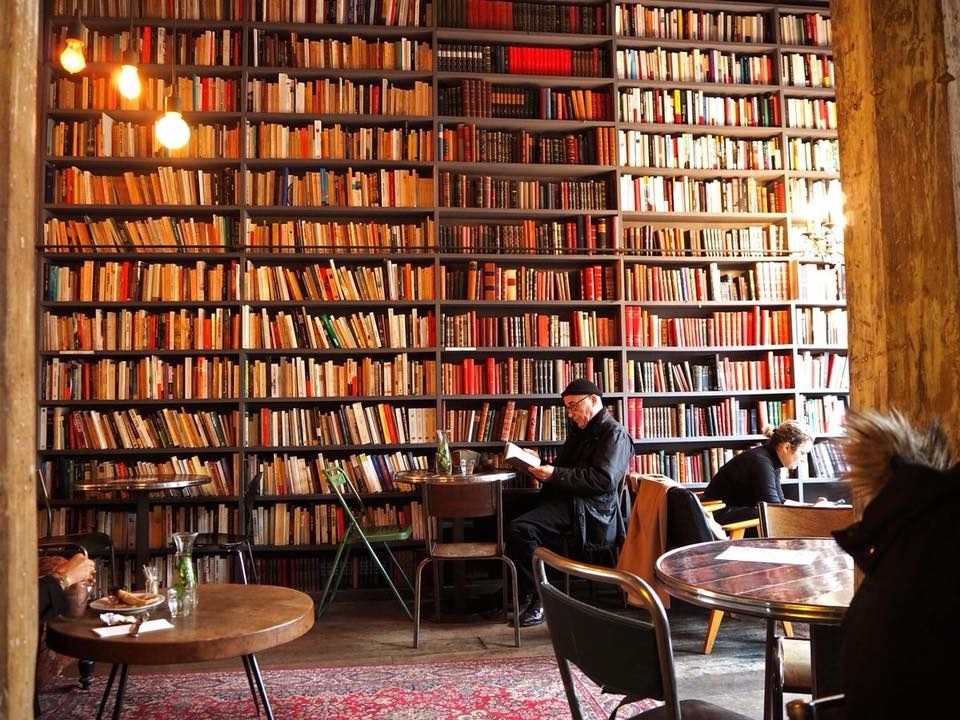 Merci Used Book Café, Paris, France

Good morning to all you 'rons, 'ettes, lurkers, and lurkettes, wine moms, frat bros, crétins sans pantalon, nitwits, dimwits, drag queens, bull dykes, bushwhackers, hornswogglers, and you hungover morons who went to yesterday's Michigan MoMe. I'm hoping one or more of you will check in with a report, who attended, amount of alcohol consumed, number of arrests, etc. Welcome once again to the stately, prestigious, internationally acclaimed and high-class Sunday Morning Book Thread, a weekly compendium of reviews, observations, snark, and a continuing conversation on books, reading, writing, and publishing by escaped oafs who follow words with their fingers and whose lips move as they read. Unlike other AoSHQ comment threads, the Sunday Morning Book Thread is so hoity-toity, pants are required. Even if it's these pants, which look something you'd wear to Caligula's barbecue. (h/t Eris)

It Pays To Increase Your Word Power®
The only example of a HOWCATCHEM I can think of off the top of my head is Columbo. What are some others?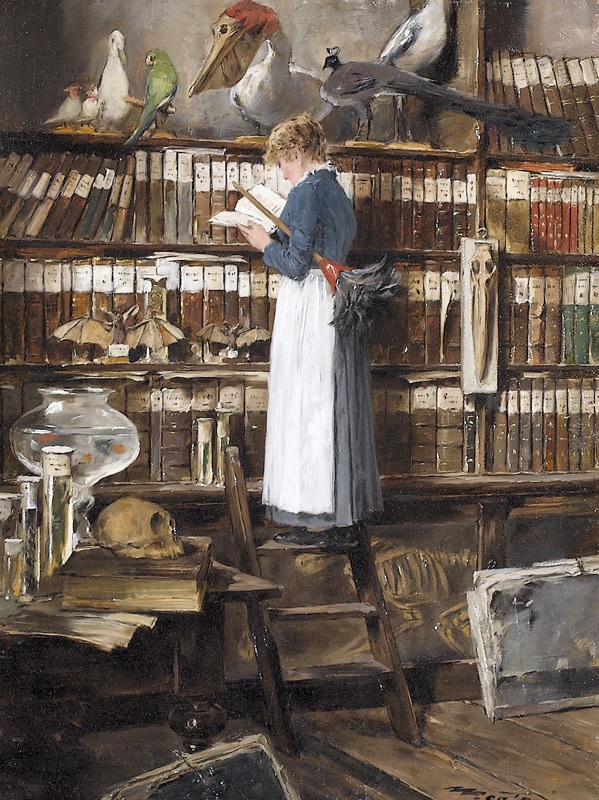 Chernobyl
Mrs. Muse and I have been watching the Chernobyl HBO series and enjoying it very much (although this Forbes article shows how they got the underlying science very, very wrong), so I decided to poke around a bit to see what's available to read on it.
First up, we have Chernobyl: The History of a Nuclear Catastrophe by Serhii Plokhy, wherein he
...draws on new sources to tell the dramatic stories of the firefighters, scientists, and soldiers who heroically extinguished the nuclear inferno. He lays bare the flaws of the Soviet nuclear industry, tracing the disaster to the authoritarian character of Communist party rule, the regime's control of scientific information, and its emphasis on economic development over all else.
I'm also interested in Voices from Chernobyl by journalist Svetlana Alexeivich, who "presents personal accounts of what happened to the people of Belarus after the nuclear reactor accident in 1986, and the fear, anger, and uncertainty that they still live with." This book won the Nobel Prize in Literature in 2015.
And, published just this year, there is Midnight in Chernobyl: The Untold Story of the World's Greatest Nuclear Disaster, which
Draw[s] on hundreds of hours of interviews conducted over the course of more than ten years, as well as letters, unpublished memoirs, and documents from recently-declassified archives...which brings the disaster to life through the eyes of the men and women who witnessed it firsthand. The result is a masterful nonfiction thriller, and the definitive account of an event that changed history: a story that is more complex, more human, and more terrifying than the Soviet myth.
All of these books are fairly spendy (> $12.00). Slightly cheaper ($9.99) is Frederik Pohl's novel Chernobyl, which draws on first-person accounts as well as those with access to technical information inside the USSR. Considering that this novel came out within months of the accident, Pohl must've had some contacts in very high places.

Moron Recommendations
Last week, there were several recommendations for Native Tongue, such as:
41 I third the recommend for Hiaason's "Native Tongue" - it's hilarious. I believe that Hiaason was the first to document the phenomenon of "Florida Man" in all his comic glory.

Posted by: Sgt. Mom at June 02, 2019 09:28 AM (xnmPy)
When the precious clue-tongued mango voles at the Amazing Kingdom of Thrills on North Key Largo are stolen by heartless, ruthless thugs, Joe Winder wants to uncover why, and find the voles. Joe is lately a PR man for the Amazing Kingdom theme park, but now that the voles are gone, Winder is dragged along in their wake through a series of weird and lethal events that begin with the sleazy real-estate agent/villain Francis X. Kingsbury and can end only one way....
Sounds like pretty much everyone in this novel is Florida Man.

___________
The Memoirs of Ulysses S. Grant has always been a moron favorite. But:
Do you know there is now an annotated version of the Memoirs out?

Posted by: Mary Poppins' Practically Perfect Piercing at June 02, 2019 09:54 AM (Ki5SV)
I did not know this. The Annotated Memoirs of Ulysses S. Grant, which was published late last year, is over 1100 pages long. This might be one book you'd want to have a hard copy of. Because this customer review warns of serious problems with the footnote formatting on the Kindle edition and I would think that getting the footnotes done properly is an important feature for an annotated edition of any book. I've noticed footnote problems (broken or absent links) in many e-books I've purchased, and most of the time, it's only a minor annoyance. However, in a book like this, it could inteference yuuugely with your reading enjoyment. The Kindle version is $22.99, so in this case, you might want invest the additional $4 for the hardcover edition.
___________
100 Insty mentioned this book this morning:

https://pjmedia.com/instapundit/332071/

It's titled, "Back Row Americans", about the poorest Americans and their faith.

He also links the authors website, "First Things".

Where the author tells his story.

This may be good. Though I have to admit, for me, there was a whiff of the anthropologist among the natives in some of the writing. Which I dislike.

Read it for yourself though.

Insty thinks this may be a very important book.

Posted by: naturalfake at June 02, 2019 09:55 AM (CRRq9)
The book referred to here is Dignity: Seeking Respect in Back Row America.
After abandoning his Wall Street career, Chris Arnade decided to document poverty and addiction in the Bronx. He began interviewing, photographing, and becoming close friends with homeless addicts, and spent hours in drug dens and McDonald's. Then he started driving across America to see how the rest of the country compared. He found the same types of stories everywhere, across lines of race, ethnicity, religion, and geography.

The people he got to know, from Alabama and California to Maine and Nevada, gave Arnade a new respect for the dignity and resilience of what he calls America's Back Row--those who lack the credentials and advantages of the so-called meritocratic upper class. The strivers in the Front Row, with their advanced degrees and upward mobility, see the Back Row's values as worthless. They scorn anyone who stays in a dying town or city as foolish, and mock anyone who clings to religion or tradition as naïve...This book is his attempt to help the rest of us truly see, hear, and respect millions of people who've been left behind.
I have no idea whether this book is going to be as "important" as Insty thinks, but here is an excerpt from one of the chapters so you can read a bit of it for yourself.
___________
I told myself I needed to ease off on the military-themed recommendations and instead concentrate on providing a little more variety ('diversity', if you will) so this thread doesn't get monotonous, but I couldn't pass up this one:
...if you want to read a great novel of WWII, try "The Cruel Sea," by Nicholas Monsarrat.

Posted by: CharlieBrown'sDildo at June 02, 2019 12:04 PM (wYseH)
I remember my dad had this one in his library, but I never read it. The Amazon blurb is pretty sparse:
A powerful novel of the North Atlantic in World Wat II, this is the story of the British ships Compass Rose and Saltash and of their desparate cat-and-mouse game with Nazi U-boats. First published to great acclaim in 1951, The Cruel Sea remains a classic novel of endurance and daring.
Lots of used copies are avaiable. No Kindle edition, although that's not true of some of Monsarrat's other novels, including Something To Hide:
An act of kindness has grave consequences in this heart-rending novel about a young girl, pregnant and abandoned, and the man who helps her. When decent, compassionate Carter takes pity on this young girl, he is quickly drawn into an ordeal beyond his control. Succumbing first to her desperate cries for help, and then to her threats, he agrees to let her spend the night in his flat. Aided only by his own unskilled hands, she gives birth to a sickly baby. For Carter, the anguish has only just begun, as he witnesses a traumatic chain of events unfold.
There's also The White Rajah:
The breathtaking island of Makassang, in the Java Sea, is the setting for this tremendous historical novel. It is a place both splendid and savage, where piracy, plundering and barbarism are rife. The ageing Rajah, threatened by native rebellion, enlists the help of Richard Marriott - baronet's son-turned buccaneer - promising him a fortune to save his throne. But when Richard falls in love with the Rajah's beautiful daughter, the island, and its people, he find himself drawn into a personal quest to restore peace and prosperity.
Both sound interesting enough to go on my TBR stack.
___________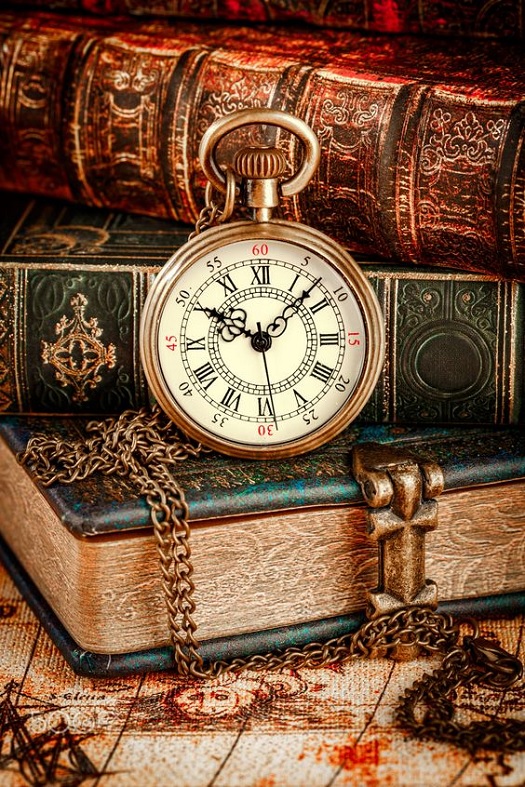 Books By Morons
Moronette shibumi is an author. She's written 3 romance novels. I did not know that until she let it slip last week. So I sent her an e-mail pestering her about it and she said:
It was a long time ago, in the 2000s...I wrote all three of them during the time my Dad became disabled due to heart issues. It helped with the stress. It took about eight years to get agent and a publisher...we'd have to sell a LOT of books for anything to come my way.
So here they are:
A Bath Intrigue
Emily's Christmas Wish
An Enchanting Minx
___________
Moron author Francis Porretto has just published a new novel in his Futanari Saga, The Wise and the Mad:
An activist group mounts a major attack on Rachel MacLachlan's DesireCorp…

Arcologics' life sciences group begins the development of an artificial conception-to-birth womb…

Sir Thomas Walsingham, recently named the Duke of Norfolk, begets a second futanari daughter…

Futanari clone Fountain surprises everyone who knows her by displaying a gift far beyond mere culinary talent...

And Pope Clement XV, the first American to be raised to the Throne of Saint Peter, decides to cleanse the Church of sexual scandal once and for all.

Onteora County, the United States, and the world are once again in turmoil, and the long awaited sequel to "Innocents" and "Experiences" is here to tell you all about it!
Available on Kindle for $3.99.Or you can get the entire collection for $6.99. This also includes The Athene Academy Collection, which consists of 3 novelettes.
I have to warn you that these novels are rated NC-17 for sexual content. And if you're unfamiliar with the word 'futanari', you'd best not google it. Especially not images. I'm dead serious about this. Because what you see cannot be unseen. Francis has written other books that aren't quite so hardcore, for example the 'Realm of Essences' series, the first of which is Chosen One, which I've mentioned on an earlier book two three years ago.

___________
So that's all for this week. As always, book thread tips, suggestions, bribes, insults, threats, ugly pants pics and moron library submissions may be sent to OregonMuse, Proprietor, AoSHQ Book Thread, at the book thread e-mail address: aoshqbookthread, followed by the 'at' sign, and then 'G' mail, and then dot cee oh emm.
What have you all been reading this week? Hopefully something good, because, as you all know, life is too short to be reading lousy books.

posted by OregonMuse at
09:00 AM
|
Access Comments