« Saturday Morning Coffee Break
|
Main
|
Saturday Gardening Thread, The Garden Retreat [KT] »
June 01, 2019
Thread before the Gardening Thread, June 1 [KT]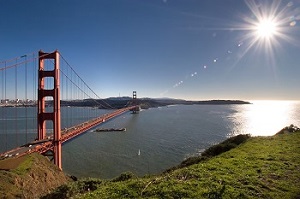 Serving your mid-day open thread needs
Good morning! Checking in from one of the parts of California where there is sometimes talk of seceding from the state with a couple of news items.
Brawl breaks out at event for California city officials
Attendees say a Southern California gathering of local government officials, where a fight broke out between city councilors, is known for its party culture.
A late-night argument between Southern California city councilors ended with one unconscious on the floor of a resort during an annual gathering of local government officials that some past attendees say is more fraternity party than public policy retreat.

The May 18 incident drew unwanted attention to the California Contract Cities Association, a little-known organization formed six decades ago to represent the interests of communities that contract for services such as police, fire, trash collection and street maintenance.

The fight occurred around 12:30 a.m., after the first day of business at the Annual Municipal Seminar, held at the Renaissance Indian Wells Resort & Spa. The meeting agenda included panels on such issues as homelessness, active shooters and government ethics.

There also was plenty of time for relaxation and fun on the taxpayers' dime.
Sounds a lot like some of the things that go on in Sacramento.
Serial ADA lawsuit plaintiff in court for tax evasion
"When Sacramento attorney Scott N. Johnson was indicted last week on tax charges, the reaction from people he has sued for Americans with Disabilities Act violations was simple and quick."
"Yaaaaay," said Steven Johnson, who runs a costume and magic shop in Carmichael with his mother and was sued in 2005 over a lack of ADA-compliant parking. "It isn't enough. The penalties for tax evasion are well and good, but he really should be caught up for his abuse of the ADA laws."

Across Northern California, Scott Johnson has filed thousands of lawsuits alleging ADA violations, collecting settlements and, sometimes, driving business owners to close their doors.
He is not the only one who has been harassing business owners for big bucks with lawsuits over ADA violations. Sometimes the lawsuits are for really trivial deviations from the regulations for accommodations for the disabled. Another reason not go go into business in the first place.
But enough about California for this morning. I suppose that things like that happen in other states, too.
Fake News is not New
Here is an argument that Antonio Salieri was the victim of Fake News.
Shortly before he died, in 1825, a story that he had poisoned Mozart went around Vienna. In 1830, Alexander Pushkin used that rumor as the basis for his play "Mozart and Salieri," casting the former as a doltish genius and the latter as a jealous schemer. Later in the nineteenth century, Rimsky-Korsakov turned Pushkin's play into a witty short opera. In 1979, the British playwright Peter Shaffer wrote "Amadeus," a sophisticated variation on Pushkin's concept, which became a mainstay of the modern stage.
In 2015, Herrmann discovered the score of a cantata, "Per la ricuperata salute di Ofelia," with one section composed by Salieri and another by Mozart. The find made clear what scholars have long known: that the two were more colleagues than rivals, and that their relationship was complicated mainly by Mozart's tendency to see plots arrayed against him.
Salieri worked for Emperor Joseph II, a guy who was interested in the arts.
Joseph was also one of the more enlightened monarchs of the day, noted for his rejection of regal pomp, his expansion of popular education, his integration of Jews into Austrian society, and his cultivation of a modern state bureaucracy. An edict that he issued in 1782, suggesting that "all our subjects, without distinction of nation and religion . . . should enjoy a legally guaranteed freedom," was nearly as radical as anything propounded in France or America. But Joseph was autocratic in his methods, as the historian Pieter Judson observes, in his 2016 book, "The Habsburg Empire." Salieri seems to have been a loyal Josephinian, liberal in his views but unquestioning toward authority.
You might be interested in reading this piece and seeing how much of it you agree with. These events were happening at about the time of the founding of the United States. The effects of the French Revolution on music are also mentioned.
There is also some mention of some of Salieri's progressive tendencies. Perhaps one reason for a reconsideration of his music among scholars at this time.
Music
Here's something simple from Mozart, the Piano Sonata No 11 in A Major
And if you would prefer to go straight to the movement everyone likes, here it is:
And here's a Salieri Requiem. He really did write music:
Hope you have a great weekend.

posted by Open Blogger at
11:15 AM
|
Access Comments