« EMT 5/26/19
|
Main
|
The Leftist Chattering Class: Are They Dumb, Evil, Or Both? »
May 26, 2019
Sunday Morning Book Thread 05-26-2019

Good morning to all you 'rons, 'ettes, lurkers, and lurkettes, wine moms, frat bros, crétins sans pantalon, hornswogglers, Methodists and everybody who's holding your beer. Welcome once again to the stately, prestigious, internationally acclaimed and high-class Sunday Morning Book Thread, a weekly compendium of reviews, observations, snark, and a continuing conversation on books, reading, writing, and publishing by escaped oafs who follow words with their fingers and whose lips move as they read. Unlike other AoSHQ comment threads, the Sunday Morning Book Thread is so hoity-toity, pants are required. Even if it's these pants, which only goes to show you that some pants are just irredeemable, even if they're worn by Ann Margret.


A Persona Note
During the Moron MoMe in Yakima a couple of weeks ago, one of you morons slipped Mrs. Muse a Barnes & Noble gift card for me as a token of appreciation. I don't know who did it, so my thanks to whomever it was.


Up Evelyn! Down Edward!
22 Since Gibbon keeps coming up, this is from Waugh's St Helena:

https://tinyurl.com/y4wpbff3

(Unfortunately, the Quote Unf*cker didn't work; still got a 500.)

Posted by: Eeyore at May 19, 2019 09:20 AM (VaN/j)
Let me to help out here. The context is Lactantius speaking to Helena about why he dedicates himself to writing about Christianity:
"You see it is equally possible to give the right form to the wrong thing, and the wrong form to the right thing. Suppose that in years to come, when the Church's troubles seem to be over, there should come an apostate of my own trade, a false historian, with the mind of Cicero or Tacitus and the soul of an animal," and he nodded toward the gibbon who fretted his golden chain and chattered for fruit. "A man like that might make it his business to write down the martyrs and excuse the persecutors. He might be refuted again and again but what he wrote would remain in people's minds when the refutations were quite forgotten. That is what style does–it has the Egyptian secret of the embalmers. It is not to be despised."
I use this text cleaner-upper for my writing and posting of threads to the HQ, and should work for posting comments, except for those of you who don't have the '&'. Because each dodgy ascii character that would get you a '500' error is converted to a string starting with '&'.
(I just got a e-mail from Ben Roethlisberger who wrote "IT'S FUNNY BECAUSE WAUGH IS USING AN ACTUAL GIBBON AS A SYMBOL OR STAND-IN FOR THE HISTORIAN EDWARD GIBBON TO MAKE FUN OF HIM. HE CALLS HIM A 'FALSE HISTORIAN' WHO 'CHATTERS FOR FRUIT'. SICK BURN!". )
And actually, Helena sounds like an interesting read:
Helena is the intelligent, horse-mad daughter of a British chieftain who is thrown into marriage with the man who will one day become the Roman emperor Constantius. Leaving home for lands unknown, she spends her adulthood seeking truth in the religions, mythologies, and philosophies of the declining ancient world, and becomes initiated into Christianity just as it is recognized as the religion of the Roman Empire. Helena-a novel that Evelyn Waugh considered to be his favorite, and most ambitious, work-deftly traverses the forces of corruption, treachery, enlightenment, and political intrigue of Imperial Rome as it brings to life an inspiring heroine.


It Pays To Increase Your Word Power®
A DALLION is someone who looks ludicrous because their clothes are too big for them
Usage: When I was growing up, we were so poor, all I had to wear were hand-me-dallions.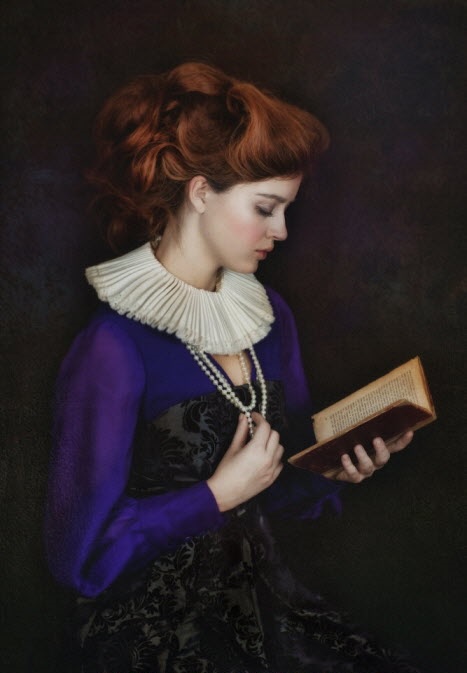 From the Sidebar
Writers blocked: Even fantasy fiction is now offensive. [dri]
There was some discussion of this in last week's book thread. Back when I covered this two three months ago, I said:
The more I read about this, the less sympathy I felt for Amelie Wen Zhao. Particularly her complaint about being subjected to unpleasant remarks, which she blames on "Trump's America" -- as if such a thing never could have happened earlier. Also, she whines about not having a voice because she's a non-citizen when such a handicap can be easily remedied -- by actually becoming a citizen. Even though I'm not a fan of these Twitter mobs, Zhao is no martyr and we need to recognize this for what it is: just another instance of the progressives eating one of their own. Under different circumstances, Zhao might very well be part of a mob devouring some other author.
Zhao originally issued a groveling apology, which, get this, did not appease the crybully howling mob. so she pulled her novel from publication:
For Zhao, the onslaught proved too much and in January she released a statement titled 'To The Book Community: An Apology' in which she confirmed she had withdrawn Blood Heir from publication.
But there's more:
However, in a volte-face last month, Zhao revealed that, with help from multicultural scholars and 'sensitivity readers', she had re-written the novel and would now be publishing it in November.
What, no mandatory struggle session?
As I said, Zhao is a lefty being eaten by other lefties, so I don't care. The Spectator piece that dri linked to in the sidebar talked about other authors with similar experiences. I used to be saddened by things like this, but now I must say, it's schadenfreudelicious:
Because this persecution on the most spurious grounds is endemic — and because so many of its actors are themselves YA authors — plenty of those brandishing the proverbial pitchforks have, upon publication of their own novels, subsequently found themselves staring down the sharp side of a four-pronged rod. In February, Kosoko Jackson, a gay, black, erstwhile sensitivity reader who had previously joined in the skirmishes against other authors, pulled his own debut novel, A Place for Wolves, after his peers pronounced it 'insensitive' to Muslims on account of its Albanian Muslim antagonist.
In the comments last week, some of you morons noticed that this looks like a slo-mo replay of the Chinese Cultural Revolution. Every moron on this blog can see it because we know history, but the publishing industry and the current batch of contemporary YA authors, being ignorant of history, don't. The main reason for this is because they're blind and stupid. Not because they're naturally blind and stupid, but because they've deliberately made themselves blind and stupid. Progressive ideology is like superheated knitting needles that they take up and repeatedly plunge into their own eyes. They think they're getting 'woke', but really what they're doing is blinding themselves to what is right in front of them. Not a one of them can see the end result. Not a one of them can see that this is a game that no one can win. This Kosoko Jackson character is probably thinking, "hey, wait, I'm a gay black dude, and I've checked all of the right boxes. Why are they coming after me?" To which I reply:

Suck it up, Buttercup!
You progressives want endless revolution? Well, that's what you're getting. This is the world that *you* live in. This is the world that *you* helped create. And what neither Jackson or Zhao realize is that just because they did complete rewrites of their books to conform to today's 'woke' standards and apologized to the howling crybully mob, it most likely won't be 'woke' enough after the next wave of 'woke' comes along and resets the 'woke' boundaries and the howling crybully mob wakes up again, wanting to be fed.
During the Cultural Revolution in the 1960s, all of China's rich tradition of opera and dramatic works, some dating back over a thousand years, were discarded and replaced with "model dramas", of which only *eight* (6 operas and 2 ballets) were considered 'revolutionary' (i.e. woke) enough to pass muster. In other words, a lavish, sumptuous feast was thrown out and replaced with thinnest of thin gruel. I think something similar is slowly going to happen in western publishing. Successive waves of wokeness is going to gradually drive out quality literature and replace it with crap. Fewer and fewer readers will want to buy woke propaganda and instead, they will increasingly turn to self-published authors who write engaging, interesting stories unconstrained by whatever strictures of wokeness are currently en vogue. Because of this, there may be some sort of backlash against self-publishing, as mainstream publishing grows more and more shriveled and anemic. Federal bailouts for publishers, anyone?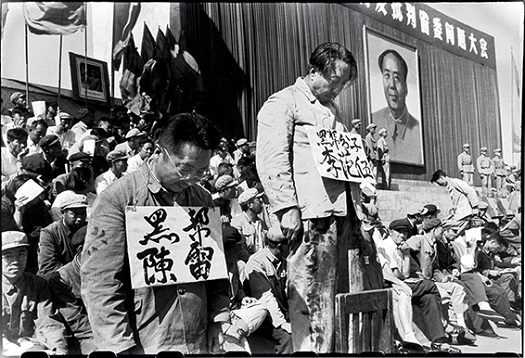 "The Fate of the Insufficiently Woke"
Moron Recommendations
The second was A Pennant for the Kremlin by Paul Molloy; a humorous novel recounting how the Soviet Union inherited the Chicago White Sox from an irascible hotel magnate. Generally pretty amusing story of how the deputy chairman of the Central Council of the All-Union Committee on Sports and Culture manages the White Sox in their race to the World Series. Of course, the capitalist running dogs corrupt some of the Commies. Rating = 4.25/5.

Posted by: Retired Buckeye Cop is now an engineer at May 19, 2019 09:20 AM (5Yee7)
This is another out-of-print book, but the description for the copy I picked up from Amazon for less than $5 says it's signed by the author, plus it looks like a fun book, so hooray for me!
I tried to read Raymond and Me that Summer by Dick Perry; a [semi-autobiographical?} novel about a boy and his buddy during summer vacation in Cincinnati during the Great Depression. I found it rather depressing (the father had pawned everything of value in an attempt to stay financially solvent) and stopped reading. Not necessarily a bad novel and probably a pretty frank look at the Great Depression from the perspective of a 10 year-old boy but I wasn't in the mood to read it; unrated.

Posted by: Retired Buckeye Cop is now an engineer at May 19, 2019 09:20 AM (5Yee7)
Sorry you didn't enjoy it. I suppose you should consider yourself lucky it didn't turn into a gay coming-out story.
___________
66 For those who heard of PDT's pardon of Conrad Black and asked "Who dat? and why?" I recommend 'A Matter of Principle' by Black himself.

Black is an insightful man with intellect, a whimsical and cutting sense of humor, and a skill with the written word that is hard to match. The intricacies of his corporate fraud conviction are explained as well as they can be from HIS perspective. I didn't follow that when it was current and I am not well enough versed in the legalities to pass judgement for or against either side.

Whether or not he is/was a scoundrel though is secondary to a thoroughly enjoyable read - I recommend it highly.

Posted by: Lurking Cynic at May 19, 2019 09:42 AM (1uUVn)
Conrad Black has had quite an eventful life:
In 2004, he was fired as chairman of Hollinger International after he and his associates were accused of fraud. Here, for the first time, Black describes his indictment, four-month trial in Chicago, partial conviction, imprisonment, and largely successful appeal...In this unflinchingly revealing and superbly written memoir, Black writes without reserve about the prosecutors who mounted a campaign to destroy him and the journalists who presumed he was guilty...He is candid about highly personal subjects, including his friendships - with those who have supported and those who have betrayed him - his Roman Catholic faith, and his marriage to Barbara Amiel. And he writes about his complex relations with Canada, Great Britain, and the United States, and in particular the blow he has suffered at the hands of that nation.
The Kindle edition of A Matter of Principle is $9.99.
Black is also the author of Donald J. Trump: A President Like No Other.

___________
175 I'm re-reading Fatherland by Robert Harris. In 1964 in an alternate Berlin in which Hitler won and old man Joe Kennedy is president of the U.S., Kriminalpolizei SS Sturmbahnfuehrer Xavier March investigates the possible suicide or accidental death of an elderly retired high official in the General Government of the rump state of Poland and discovers that several other formerly high ranking Nazis have died or gone missing. Meanwhile, Kennedy is coming to Berlin to meet Hitler with an eye toward easing the cold war tensions between the US and Germany that have arisen since the US's defeat in 1946.

Posted by: Anonosaurus Wrecks, Tyrannosaur Wrangler at May 19, 2019 10:57 AM (+y/Ru)
Nothing from the Amazon blurb would add much to this. As faras I could tell, there is no electronic version of Fatherland, or, at least, if such exists on Amazon, it is well hidden. But hardback used copies are < $6.

Books By Morons
'Ette pookysgirl e-mailed to tell me she has finished editing the novel her mom wrote. She says:
I am proud of the work we've done, no matter what. It's dedicated to my grandmother the librarian, who always kept all of us supplied with books.
Here is the Amazon blurb:
A young woman is found, barely conscious, on the shoulder of a highway in Missouri before she succumbs to her injuries. Lisa Harms has been murdered on the night of her birthday, and was last seen in Iowa. The case is assigned to Kevin Manson, a young Iowa sheriff's deputy that feels he's out of his depth. Fortunately for him, the sheriff of a Missouri county helps him solve this tangled puzzle of political intrigue, blackmail, rape and, ultimately, murder. This mystery novel is inspired by a cold case from 1996.
Mourning for Lisa is available on Kindle for $2.99.
___________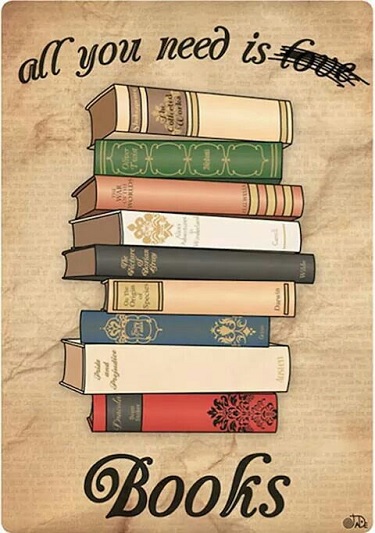 ___________
So that's all for this week. As always, book thread tips, suggestions, bribes, insults, threats, ugly pants pics and moron library submissions may be sent to OregonMuse, Proprietor, AoSHQ Book Thread, at the book thread e-mail address: aoshqbookthread, followed by the 'at' sign, and then 'G' mail, and then dot cee oh emm.
What have you all been reading this week? Hopefully something good, because, as you all know, life is too short to be reading lousy books.

posted by OregonMuse at
09:00 AM
|
Access Comments