« John Wick 3 Opens to $57 Million Domestic/$92 Million World, Dethrones Avengers as Country's Biggest Movie
Also, Open Thread
|
Main
|
The Morning Report - 5/21/19 »
May 20, 2019
Monday Overnight Open Thread (5/20/19)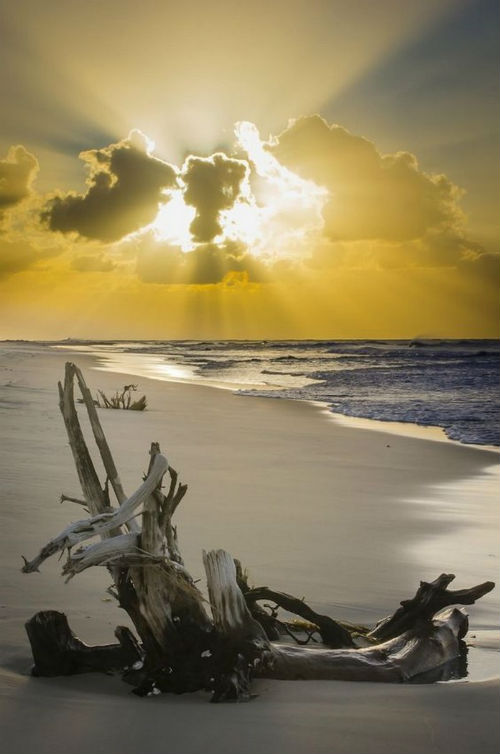 ***
The Quotes of The Day

Quote I

Should we call it 'Polar Vortex baby?' It was a long, cold winter in Wisconsin and I have a cute husband," "What can I do?" Rachel-Campos Duffy

Quote II

I understand the problems in incarcerating large numbers of people. I understand the politics and how easy it is to make a social issue out of this if we hold them. But what I don't understand is why the laws apply to citizens but non-citizens especially illegal aliens don't have to face consequences of breaking our laws. I don't understand why it is I have to fill out an I-9 to get a job and only certain state or federal ID is satisfactory and illegals have zero requirements in fact the government goes out of their way to make it easier for them. I don't understand why the TSA can make me take my clothes off and feel me and my family up at the airport but 100,000 non-citizens from god knows where can cross our border freely, get a hot meal, an airplane ride to U.S. cities and a briefing on how to apply for welfare and housing. WTF is wrong with my government??? Commenter from Maggiesfarm

Quote III

It's to a point where it's almost embarrassing. But I love the PGA, and I'm a past champion. There's no way I could walk it. But I feel like I belong to play since I'm a past champion, and I just feel obligated. I really want to play. Trust me, if I could walk, I would walk," John Daly

Quote IV

"Sports betting without question has provided a major boost to the local economy, and we believe this excitement will translate into increased revenue and tourism throughout the summer," Caesars Entertainment regional president Kevin Ortzman

Quote V

I'm a definite, determined, and devoted pro-choice fundamental Baptist! I believe that a woman has a right, responsibility, and requirement to choose: a choice to keep her knees together or rear a child. That personal, practical, and profound choice would solve most of the abortion problems. Don Boys
***

We should have picked our own cotton rayon.

Oh, my word! Angry and offended about the racial undertones of a teacher planting cotton?!?

I grew up in Northwest Florida, the Panhandle. The area where I lived and went to school had quite a few cotton farms. In fact, many of my ancestors on my dad's side were sharecroppers in lower Alabama, picking cotton in the fields for a subsistent wage. While I knew that slaves had picked cotton, I never thought of picking cotton as an activity exclusively (or even mostly) associated with slavery. Neither did my teachers.

So that dude Mike selling the Giza cotton sheets is a racist?
***

Sexual Politics? I'm so glad I'm 29, when men were men and women were women.

OK, let's talk about "no trans" dating preferences, a recent fixation in sexual politics that often ends up in transphobic and abusive conversations.

Take, for example, a recent video by LGBTQ commentators Arielle Scarcella and Blaire White, which argued that lesbians are not transphobic if they are only attracted to cisgender women.

Trans feminists and YouTube personalities, such as Riley J. Dennis and Contrapoints, have been arguing for some time that a lack of sexual attraction to trans folks is, to some degree, shaped by societal prejudices and stereotypes. As a PhD student in sociology and a trans feminist, I am concerned about how the debate has misrepresented trans critics and led to attacks on trans feminists and activists.
***
Why would we like to advance voting in elections via the internet?

The US Department of Justice claims that Mr Golestan "fraudulently" won control of the net addresses by using many different shell companies. It alleges that he created websites for fake companies and invented the names of the people who purportedly ran them as part of his scheme. Mr [Amir] Golestan was charged with 20 counts of wire fraud in a US court this week. He has yet to respond to a BBC request for comment. The net addresses were handed over to Mr Golestan by the American Registry of Internet Numbers (Arin) - one of several regional administrators that dole out the few remaining addresses. It is claimed they were then resold allowing him to cash in.
***

Thinking about getting a new tattoo? You may want to think twice about that.

Sorry tattoo lovers, it looks like you might want to wait a few months before getting a new tattoo! The Food and Drug Administration has announced the recall of six types of tattoo inks, that are said to be contaminated with dangerous bacteria. The tattoo inks, made by different manufacturers, are contaminated with microorganisms that can lead to serious injuries and can increase the risk of infection. This since the skin barrier is broken during any procedure.
***

Being a practicing Lutheran, I've been to many a potluck but have never seen a Jello salad like this.
***

The DNA results reveal what we thought all along. Illegal immigrant kids are being used as pawns in the game of illegal immigration.

A DHS pilot program using rapid DNA testing at the border has found that nearly a third of Adults bringing kids across the border weren't biologically related to the children in their custody. We're not talking about step-parents, adoptive parents, etc., it is all about kids being used as a tool to get across the border.

Per the Washington Examiner, an ICE official told them, "There's been some concern about, 'Are they stepfathers or adopted fathers?'" the official said. "Those were not the case. In these cases, they are misrepresented as family members."
***

Amazon continues with its goal for one day delivery.
Amazon Quietly Did Something Extraordinary To Speed Up Deliveries. It's Both Brilliant and Very Sad
It takes a certain sort of mind to conjure something like this.
***
The ONT Musical Interlude
Born on this day: 20 May 1946
Cherilyn Sarkasian, (Cher), American singer and actress, one-half of the folk rock husband-wife duo Sonny & Cher who had the 1965 UK & US No.1 single 'I Got You Babe'. She became a television personality in the 1970s with her shows The Sonny & Cher Comedy Hour, watched by over 30 million viewers weekly during its three-year run. Solo hits include the 1991 UK No.1 single 'The Shoop Shoop Song', 1998 UK No.1 & 1999 US No.1 single 'Believe', plus over 15 other UK Top 40 singles. via thisdayinmusic.com
&&&
***

Even our neighbors to the north have Genius Award Winners.

Jessie Dean Kowalchuk has been transported back to Kamloops from Edmonton to face a judge for three charges of breach of probation stemming from three separate files in 2015.

Last December, Kowalchuk saw his photo being circulated by Kamloops media outlet CFJC Today as part of a weekly Most Wanted segment, said Kamloops RCMP spokesperson Cpl. Jodi Shelkie.

He then sent a direct message on Facebook to CFJC Today.

"News flash morons: I'm in Edmonton and not coming back," said Kowalchuk in part of his message, which was given to CBC by the RCMP.
***

Back the blue. Tonight's Feel Good Story of The Day.

The Sunnyvale Department of Public Safety posted the story on their Facebook page.

This is what they wrote:

"On Monday evening, several of our officers responded to a medical call at a residence in Sunnyvale.

After treating the patient, the officers discovered that his wheelchair ramp was in need of some major repairs."
***
Tonight's ONT has been brought to you by Needle Point.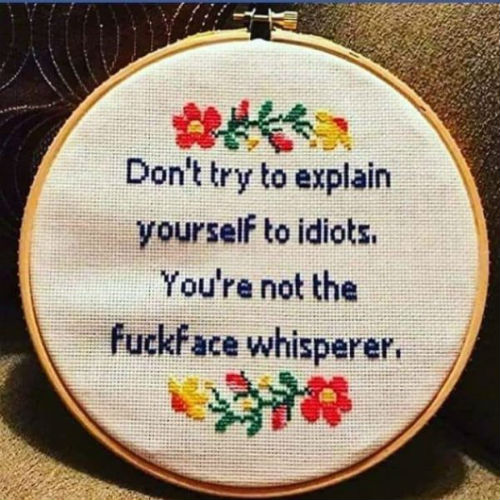 Notice: Posted with permission by the Ace Media Empire and AceCorp, LLC. Loose change, drink tokens, burner phones and ONT tips to petmorons at gmail dot com.

posted by Misanthropic Humanitarian at
10:00 PM
|
Access Comments