« EMT 5/19/19
|
Main
|
Shale Oil: Perpetual Priapism Or A Flash In The Pan? »
May 19, 2019
Sunday Morning Book Thread 05-19-2019

Good morning to all you 'rons, 'ettes, lurkers, and lurkettes, wine moms, frat bros, papists, rapists, papist rapists, crétins sans pantalon, hornswogglers, Methodists and everybody who's holding your beer. Welcome once again to the stately, prestigious, internationally acclaimed and high-class Sunday Morning Book Thread, a weekly compendium of reviews, observations, snark, and a continuing conversation on books, reading, writing, and publishing by escaped oafs who follow words with their fingers and whose lips move as they read. Unlike other AoSHQ comment threads, the Sunday Morning Book Thread is so hoity-toity, pants are required. Even if it's these pants, which look like something you'd have to wear if you were invited to RuPaul's family reunion.

Pic Note
Zhongshuge Bookstore in Chongqing city has an interior that's the stuff of fantasy tales. Designed by architecture firm X+Living, the location—dubbed one of the most beautiful bookstores in China—is a mirrored maze that might make any visitor feel humbled by a world of stories spanning cultures and eras.
More amazing photos at the link. And of course, click on the photo for the larger version.
(h/t Hank Curmudgeon)


R.I.P. Herman Wouk
I didn't know he was still alive:
NEW YORK (AP) — Herman Wouk, the versatile, Pulitzer Prize winning author of such million-selling novels as "The Caine Mutiny" and "The Winds of War" whose steady Jewish faith inspired his stories of religious values and secular success, died on Friday at 103.

Wouk was just 10 days shy of his 104th birthday and was working on a book until the end, said his literary agent Amy Rennert.

Rennert said Wouk died in his sleep at his home in Palm Springs, California, where he settled after spending many years in Washington, D.C.
Fun fact: Wouk co-wrote a musical with Jimmy Buffett. It's mentioned in the obit at the link.

It Pays To Increase Your Word Power®
ALCOHERENCE is exceptional clarity or eloquence fueled by booze.
The deliberate use of bad or crude language purely for emphasis is called CACEMPHATON.
So, in other words: alcoherence + cacemphaton = AoSHQ.


Vintage Journalism
The good old days weren't always so good. You can read about them in the book The Yesteryear Gazette: Volume One: Amazing Stories From the Pages of Vintage American Newspapers:
Thanks to the phenomenal digital collection of vintage American newspapers assembled by the Library of Congress, you can now enjoy a ringside seat to historical and cultural events from a century or more ago.

Highlights include…

--The first newspaper accounts of the 1865 Lincoln assassination.

--A deeply moving firsthand account of a Titanic survivor.

--The riveting newspaper accounts of the 1893 Lizzie Borden trial.

--The story of the first woman to ride a bicycle around the world.

--Susan B. Anthony's fascinating and final 1905 in-depth interview.

--A fun interview with the quirky Eva Tanguay, the Queen of Vaudeville.

--The horrifying accounts of the 1903 Chicago theater fire that killed over 600 people.

--The tragic newspaper accounts of the 1906 San Francisco earthquake.
And that's just the first volume. There's also Volume 2, which focuses on crime and scandal stories, and also Volume 3. They're all reasonably priced at $2.99 and $3.99.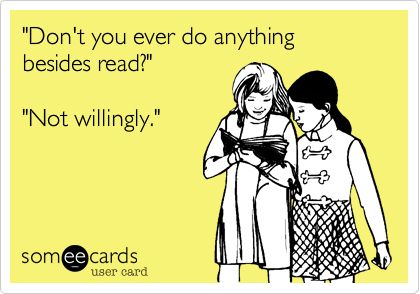 Moron Recommendations
Candy for Breakfast, by Gwen Davenport, looks like it might be a fun read. I've had it recommended to me a couple of weeks ago by Bensdad00, who writes:
I found the book completely by accident. Upon learning the TV show Mr. Belvedere was actually based on a series of movies from the 1950's which were themselves based on a book, I went looking for the source. The library didn't have it and my purchase budget is low, so I tried this other novel by the author that they did have out of sheer curiosity - no inkling of its topic known. Aside from unavoidable anachronisms of time and place, every aspect of character and plot is recognizable today, and still going on.

1) Over-educated journalists passing themselves off as experts and overstating their credentials.

2) Progressive men who think they can take advantage of women and get away with it, who respond with anger rather than shame when caught, and chiefly worry that their actions will harm 'progress' if known.

3) An insistence on destroying societal norms - included unisex bathrooms and unmeasured educational progress.

4) bureaucratic interference in family life and the employment of children as informers.

Again, 1950.

In hindsight I'm surprised the library had a copy at all - it hasn't been banished as wrongthink yet.
You can read his GoodReads review here.
This book has been out of print for years, but you can buy used copies on Abebooks.com.
___________
I've been worming my way through 'Memoirs of Extraordinary Popular Delusions and the Madness of Crowds', by Charles Mackay. It was published in the 1850s, and the subject matter is right there on the tin.

He covers two large stock bubbles in England and France, the Tulipomania and a whole grab bag of other fads and mass movements-- witch mania, magnetism, alchemy and a bunch of other subjects. It's very interesting reading. I downloaded it from Gutenberg.

Posted by: Vanya at May 12, 2019 09:04 AM (U7voe)
Here is the Amazon blurb:
EXTRAORDINARY POPULAR DELUSIONS AND THE MADNESS OF CROWDS is a popular history of popular folly in human society by Scottish journalist Charles Mackay, first published in 1841 but most of which remains incredibly relevent to this day. The book chronicles its subjects in three parts: "National Delusions", "Peculiar Follies", and "Philosophical Delusions". The subjects of Mackay's debunking include economic bubbles, crusades & witch-hunts, fortune-telling, medical quackery in curing disease, haunted houses, popular follies of great cities, and the popular admiration of great criminals. This is a book of reason and common-sense which shows precisely how man's idiocy is destined to keep repeating itself, and it is a book which indeed even prohesied the financial crash of 1929 and the economic downturn of more recent years. In fact, important present day writers on economics, such as Andrew Tobias and Michael Lewis, give it high praise.
You can download a Kindle edition for 99 cents or from Gutenberg for free. I like free.
Another recommendation from Trimegistus:
Everyone should read MacKay's "Extraordinary Popular Delusions . . . " Among other things, you discover that there's nothing new about Internet memes. There was a time in the Georgian era when you could crack up everybody in the pub by saying "What a shocking bad hat!" Someday all the allegedly comical stuff on Facebook will be as mystifyingly unfunny.
You know, the Moron Horde should come up with our own updated version of this classic work. We could call it "Extraordinary Popular Delusions... In My Ass!" Included would be things such as the Great Russian Collusion Hoax of 2016-2019. the Economic Miracle of Venezuela, Pretending That Some Mentally Ill Men Are Actually Women, The Towering Intellect of Barack Obama and the Unutterably Authentic Blackness of Shaun King. Hell, we've got delusions that would cause MacKay to retire to Bedlam.
___________
30 The latest David McCullough book is "The Pioneers" about the settlement of the old Northwest territories following the American Revolution. This is a part of US history that has always interested me. He provides context for the settlement and the personalities involved, some well known like Ben Franklin and others introduced in the book, in getting matters started and the type of people who moved to the area...

Just in the first couple of chapters the reader gets a feels for travel times and distances in the 1780s, the social customs in cities, the political wrangling (depressingly similar to today's BS), and the supplies pioneers were expected to have available. (You could write a book just on this last item. What pioneers of that period chose, why those items and how they were used is fascinating and revealing.) All this without slowing the narrative.

Posted by: JTB at May 12, 2019 09:13 AM (bmdz3)
A bit more detail from the Amazon blurb:
McCullough tells the story through five major characters: Cutler and Putnam; Cutler's son Ephraim; and two other men, one a carpenter turned architect, and the other a physician who became a prominent pioneer in American science. They and their families created a town in a primeval wilderness, while coping with such frontier realities as floods, fires, wolves and bears, no roads or bridges, no guarantees of any sort, all the while negotiating a contentious and sometimes hostile relationship with the native people. Like so many of McCullough's subjects, they let no obstacle deter or defeat them.
I'm thinking that perhaps all countries went through a phase like this, at the beginning. What makes the U.S.A. unique is that we're young enough to remember it.
The Kindle edition of The Pioneers: The Heroic Story of the Settlers Who Brought the American Ideal West is a bit spendy at $14.99.
___________

Books By Morons
'Ette author 'artemis' has published a new historical novel, A Death in Sheffield:
Artemis Merryfield has lived a soldier's life, following the drum with her father as the British Army battled Napoleon's forces on the Continent. But the Colonel was unexpectedly killed, and so she's been shipped off to his nearest relative in Sheffield, England.

As she struggles to adjust to civilian life, Artemis soon discovers that there are factions from the last war who seem to be intensely interested in the silver mines she is to inherit, and equally interested in any secrets she may hold—secrets that could see her hanged for treason.
The Kindle edition is $4.99.
(Ben Roethlisberger just emailed me and said: "IT'S FUNNY BECAUSE THE NAME OF THE MAIN CHARACTER OF THIS NOVEL IS THE SAME NAME THE AUTHOR USES AS HER AOSHQ NIC." Thanks, Ben.)
___________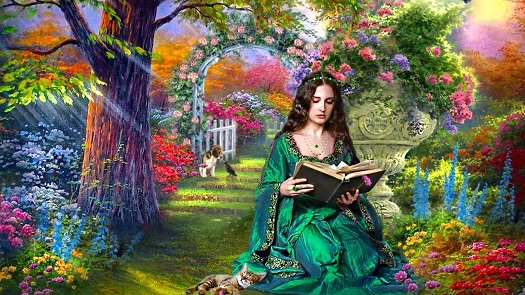 ___________
If you like, you can follow me on Twitter, where I make the occasional snarky comment.
___________

So that's all for this week. As always, book thread tips, suggestions, bribes, insults, threats, ugly pants pics and moron library submissions may be sent to OregonMuse, Proprietor, AoSHQ Book Thread, at the book thread e-mail address: aoshqbookthread, followed by the 'at' sign, and then 'G' mail, and then dot cee oh emm.
What have you all been reading this week? Hopefully something good, because, as you all know, life is too short to be reading lousy books.

posted by OregonMuse at
09:00 AM
|
Access Comments