« Senior Moment Joe: Joe Biden Claims that Margaret Thostaer Recently Warned Him About Trump
|
Main
|
The Morning Report - 5/7/19 »
May 06, 2019
Monday Overnight Open Thread (5/6/19)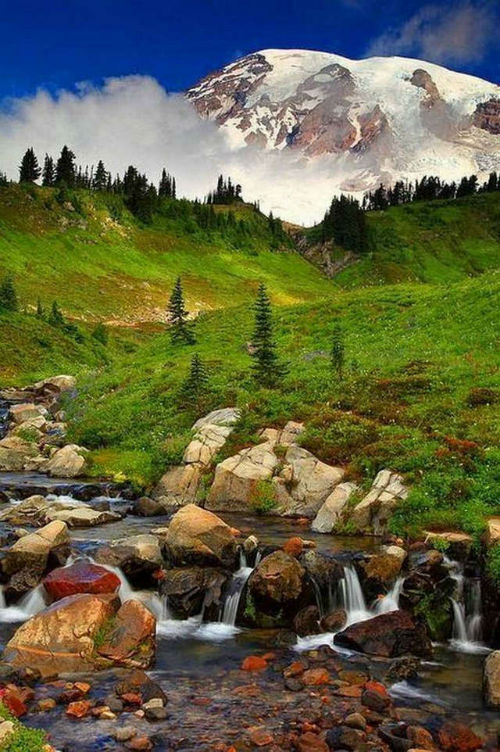 ***
The Quotes of The Day

Quote I

"These people, they don't believe the same set of rules apply to them that apply to everyone else." Former POTUS Bill Clinton

Quote II

"If we win by four seats, by a thousand votes each, he's not going to respect the election.

"He would poison the public mind. He would challenge each of the races. He would say, 'You can't seat these people.'" Speaker of the House, Nancy Pelosi (D-CA)

Quote III

This is the greatest experiment in humankind: America," "This great idea about America still exists, it's still here. People still want to come here, but we're not first in hardly anything that matters and we have an inflated idea about how we are. We exaggerate about what we are. We are everything that's great and we are everything that's human. And our humanness and our level of selfishness is overtaking our chance to be great." Kevin Costner

Quote IV

"Churches will continue hemorrhaging members and money at an alarming rate until we muster the courage to face the truth: We got it wrong on gays and lesbians," Rev. Oliver Thomas
***

He's a former congress critter. He's a failed US senate candidate. He's running for POTUS and it appears that he better find a day gig fairly soon. Who? Robert Francis O'Rourke.

Beto O'Rourke, the former congressman and failed Senate candidate who abandoned a promising career as a whimsical travel blogger to run for president, occasionally sprinkles his stump speech with jokes to lighten the mood.

According to the Associated Press, the candidate's attempt at comedy fell flat during a recent visit to an 8th grade civics class in Newton, Iowa. The students, who fortunately can't vote, wanted to discuss serious issues such as climate change and gun violence, but O'Rourke wanted to use to his platform to fling some zingers at the somber teens. The routine bombed.
***
The Left pisses and moans about Trump President. Trump honored the 2018 elections.
This is what a totalitarian state looks like.

Turkish authorities on Monday ordered a redo of an election won by an opponent of President Recep Tayyip Erdogan's political party, snatching away a major victory from the country's opposition.

Under heavy pressure by Mr Erdogan's Justice and Development Party (AKP) Turkey's High Election Commission (YSK), which is described as packed with the president's loyalists, cancelled the results of 31 March Istanbul mayoral elections narrowly won by Ekrem Imamoglu, a rising star in the Turkish opposition.

The news was reported by Turkey's state-run Anatolia News Agency. It sent the Turkish lira, already battered by inflation and high borrowing costs, tumbling

Delusional Hillary ought to do a little research into stolen elections. Dumb bitch.
***
Not only do Americans consume vast quantities of Valu-rite, Americans also consume more tequila than any other country.

Each year for Cinco de Mayo, tequila flows at bars and restaurants across the country. But Americans are pretty fond of the agave-based drink the other 364 days of the year, as well.

A study by the IWSR, a leading source of data on the alcoholic beverage market, found that Americans drink more tequila than any other nation on earth. And we're drinking more and more of it.

Consumption of tequila, mezcal and other agave-based spirits was up 9% in the U.S. last year. Collectively the category is expected to see growth of 4% per year through 2022, which will put it close to the level of rum sales in the U.S.
***
Plenty of people live without a spouse. Someone is truly a special snowflake. Marrying one's self is empowering.

Melissa Denton married herself last year after two divorces and a string of bad relationships.

The idea to marry myself came to me in January last year, when I was at work one day. Three weeks before, on Christmas Eve, I had received a text message from my boyfriend of five and a half years: "I can't do this any more, it's over," it said. I was a 42-year-old with two children and I had already been divorced twice. It was devastating and left me in a funk, unable to eat, sleep or smile.

No harsh judgement coming from me, I'm the kinder gentler Misanthropic Humanitarian.
***

The "Fake News" masters decide on what is news and what isn't news. Here is the bias. Muslims good. Catholics bad. Very bad.

CNN Wrote Over 20 Articles On Covington Catholic Students, Ignores Philly Muslim Children Chanting About Chopping Off Heads
Speaking of CNN. Chances are you know a real life prostitute than a prime time viewer of CNN.

Donna Summer sings, "No one seems to know her name, and even less about the place from where she came," in her 1976 song Lady of the Night. Flash forward 40 years and it seems those lyrics are more applicable to the nightly CNN audience than they are to a prostitute. As reported by Newsbusters, the latest cable news ratings indicate that CNN primetime has just 760,000 viewers, officially making members of the oldest profession more prominent in America than fans of the cable news network.

Newsbusters Rich Noyes reports there are an estimated 1 million prostitutes currently in the United States, meaning there are 240,000 more people out there whose profession is known as the politically correct "sex worker" than are folks tuning into CNN each evening for their news.
***

Rocky Mountain high and wowie zowie.

Seven years after Colorado voters legalized the adult use of cannabis, residents of Colorado's biggest city might be on track to set another historic drug reform landmark. Next Tuesday, May 7, Denver residents will consider a measure that would decriminalize the adult use and possession of hallucinogenic psilocybin mushrooms within the city limits. If approved, the action would be the first of its kind in the United States.
Denverites will vote on Ordinance 301, the Psilocybin Mushroom Initiative, which would make the adult (21 and over) use and possession of psilocybin "the city's lowest law-enforcement priority." The initiative would also keep the city from criminally penalizing adults found with psychoactive mushrooms, and it would set up a policy review panel that would follow up to report on the ordinance's effectiveness.
***

Heading off to the dentist might not be such an unpleasant adventure in the near future. 'Study of 'No Drill' Dentistry Shows Fillings Aren't Needed in Many Cases'.

Many of us fear going to the dentist, and that fear is made worse by the dreadful prospect that on any given visit, you could be subjected to a whirring drill boring its way through your poor, hurty teeth.

But the findings of a seven-year study by Australian researchers suggest that many of us have nothing to worry about, with research into 'no drill' oral care techniques showing there's often no need for the traditional 'fill and drill' approach that has defined dentistry for decades.

"It's unnecessary for patients to have fillings because they're not required in many cases of dental decay," study lead author Wendell Evans of the University of Sydney said back in 2015.
***

Convince me other wise. Even a blind pig finds an acorn once in awhile. Sen. Bernie Sanders (I-VT) is right on an issue.

"In rural America today, farmers can't even repair their own tractors or other equipment because of the greed of companies like John Deere," Sanders' plan said. "When we are in the White House, we will pass a national right-to-repair law that gives every farmer in America full rights over the machinery they buy."
***

The ONT Musical Interlude
Born on This Day: May 6, 1945 - Bob Seger
American singer-songwriter, guitarist and pianist Bob Seger, who scored the 1977 hit 'Night Moves', the 1987 US No.1 single 'Shakedown', taken from the film Beverly Hills Cop II, and the 1995 hit single 'We've Got Tonight'. Seger has sold more than 100 million records worldwide. via thisdayinmusic.com
On this Day: May 6, 1965 - The Rolling Stones
In their Clearwater, Florida hotel room, Mick Jagger and Keith Richards worked out the opening guitar riff of '(I Can't Get No) Satisfaction' following Richard's purchase of a Gibson fuzz-box earlier that day. The song is considered to be one of the all-time greatest rock songs ever recorded. In 2004 Rolling Stone magazine placed 'Satisfaction' in the second spot on its list of The 500 Greatest Songs of All Time. via thisdayinmusic.com
***

We've all felt this way one time or another. However we usually fail to act on this feeling unless you are a Genius Award Winner.

George Doughty's computer will never crash again. It will never run again, either.

Doughty was jailed during the weekend on suspicion of shooting his Dell computer four times with a revolver earlier that day in the middle of the Sportsman's Inn Bar and Restaurant.

He then allegedly hung the destroyed laptop on the wall "like a hunting trophy," said Lt. Rick Bashor with the Lafayette Police Department.
***

Not only are these kids good students they are also Tonight's Feel Good Story of The Day.

Parents Couldn't Afford A Wheelchair, So They Turned To A High School Robotics Team


A high school robotics team built a custom electric wheelchair for a 2-year-old boy with a genetic disorder.
***
Tonight's ONT has been brought to you by Martial Arts.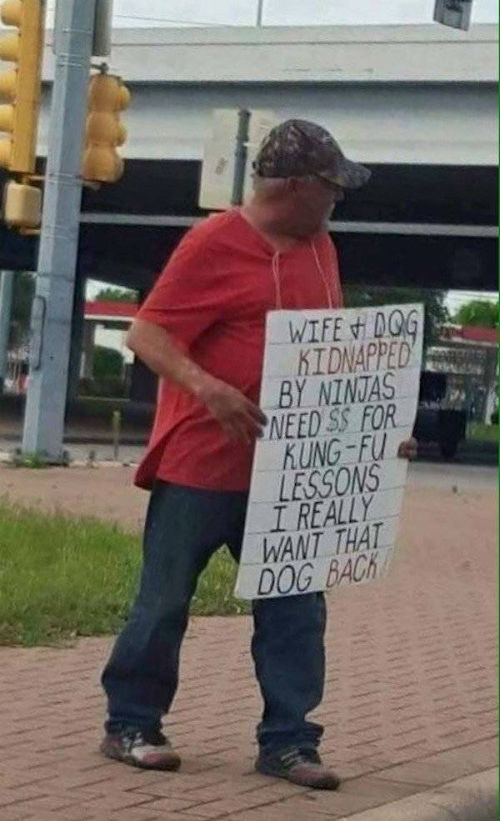 Notice: Posted with permission by the Ace Media Empire and its redheaded step child AceCorp, LLC. The ONT has been factory serviced to meet original quality standards. May have slight cosmetic blemishes.

posted by Misanthropic Humanitarian at
10:00 PM
|
Access Comments