« EMT 04/28/19
|
Main
|
The "Opioid Overdose Epidemic" Might Not Be As Bad As The Media Say... »
April 28, 2019
Sunday Morning Book Thread 04-28-2019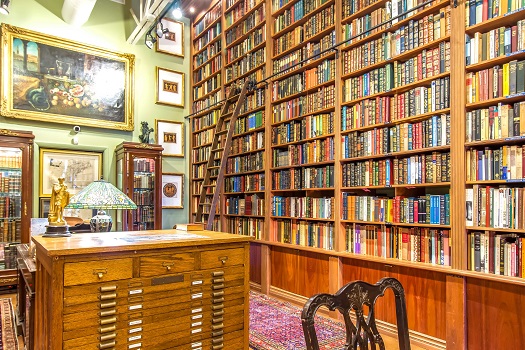 Old Florida Book Shop, Dania Beach, Florida

Good morning to all you 'rons, 'ettes, lurkers, and lurkettes, wine moms, frat bros, and everybody who's holding your beer. Welcome once again to the stately, prestigious, internationally acclaimed and high-class Sunday Morning Book Thread, a weekly compendium of reviews, observations, snark, and a continuing conversation on books, reading, writing, and publishing by escaped oafs who follow words with their fingers and whose lips move as they read. Unlike other AoSHQ comment threads, the Sunday Morning Book Thread is so hoity-toity, pants are required. Even if it's these pants, pick one, doesn't matter, they're all equally ugly, because 1970s.

Pic Note
From the Old Florida Book Shop web site:
Old Florida Book Shop offers a unique and diversified collection of antiquarian books, rare maps, vintage magazines, ephemera and more. Located in Dania Beach, Florida, the gallery is home to an inventory of over 30,000 books, and is one of the few places where one may pick up an out-of-print copy of Chaucer's Works for $20 as well as a copy printed in 1561 for $37,300.


It Pays To Increase Your Word Power®
The pleasure or excitement that comes from anticipating success is called NIKHEDONIA.
Usage: A number of people at President Trump's rally collapsed from nikhedonia caused by simply too much winning.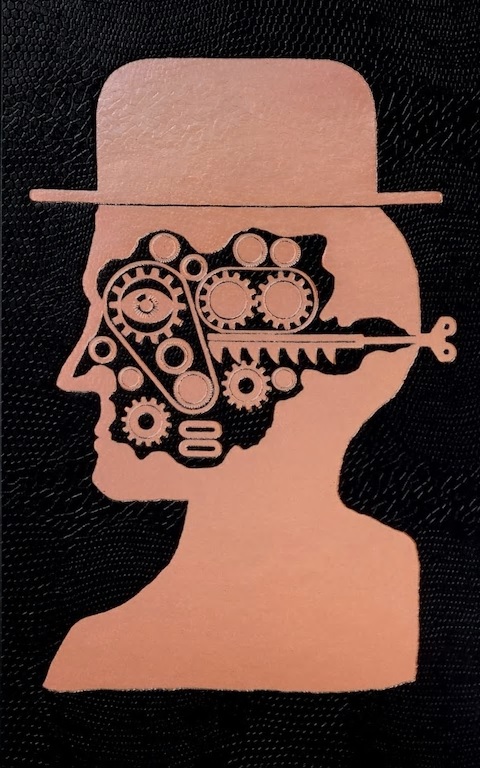 The Clockwork Condition
Huh. It turns out that Anthony Burgess wrote a sequel to his classic novel A Clockwork Orange, and nobody knew about it for all these years until now:
The Clockwork Condition is an unfinished 200-page manuscript, written by Burgess as a response to the moral panic surrounding Stanley Kubrick's notorious 1971 cinema adaptation of A Clockwork Orange, which was accused of inspiring violent copycat crimes and banned by local councils in the UK.

Burgess's non-fiction manuscript, never published, was found among papers abandoned in his house in Bracciano, near Rome, where he moved in the early 1970s. When the house was sold after Burgess's death in 1993, the archive was transferred to the Burgess Foundation in Manchester, where it is now being catalogued.
More info here. Don't think it's in publishable condition. However:
"In theory it would be possible to create a publishable version of The Clockwork Condition. There is enough material present in the drafts and outlines to give a reasonably clear impression of what this lost Burgess book might have been."
I read A Clockwork Orange when I was in high school, not long after the movie was released. I struggled though all of the Russian-derived slang and then, at the end of the book, there was a glossary of all of the slang, defined. I was kind of annoyed. Why put it there where you won't find it until you've finished the book? Then I realized that coming to grips with the strange, new slang words was part of the author's intent. He kind of throws you into Alex's world and you've got to get your bearings by yourself.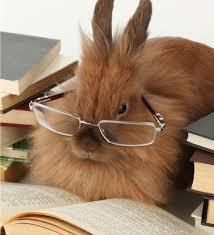 Books By Morons
Long-time lurker KCSteve has written a book about how to solve problems:


Many years ago I wrote a nice little book on problem solving. The problem I had with it is that it's a thin little book and those are very hard to get published. Recently I realized that Amazon actually makes it worth doing self-publishing. You probably still won't make any money but at least you don't have to spend money to fill your garage with copies of your book.

Problem Simplification: Breaking it Down & Working It Out is available for both Kindle and paperback. The Kindle version is free to read if you have Kindle Unlimited. It's an especially good book for anyone starting out in any of the problem solving fields - programming, engineering, etc...
From the intro:
1) Before you try to solve the problem, make sure you know what the problem really is.

2) It's easier to solve a lot of small, simple problems than one big complex problem.

3) For every problem, there is a clear and simple answer. It's wrong, but figuring out why it's wrong will usually lead to the right answer.
The importance of #1 is hard to exaggerate. From my days of doing tech support, sometimes I'd get calls from people who would tell me that they had solved the problem while they were waiting on hold. They would then tell me that the reason was that they had to figure out the best way to clearly and unambiguously explain the problem to me, just thinking the problem though in this way was enough to cause them to see the solution.
___________
Rawle Nyanzi's anime-inspired novel Shining Tomorrow that I mentioned a couple of weeks ago, is now available.
In this alternate history super robot story, a civic-minded high school girl goes toe-to-toe with a private military company to rescue her best friend.
But she doesn't want to fight. It's not ladylike. But she has to save her friend:
Irma wishes to be the perfect girl: chaste, feminine, and generous. But when a giant monster stomps through her hometown, her plans crumbled right along with the stores and apartments....Now Irma must pilot the Grand Valkyur, a mechanical titan of steel more powerful than any weapon made by human hands...But piloting the Valkyur means using violence -- and to Irma, violence is men's work. How can she rescue her friend without betraying the feminine elegance she prides herself on?
Shining Tomorrow Volume 1: Shadow Heart is available on Kindle and also paperback.
___________
Are you ready for some sci-fi comedy for women? Then perhaps you shoud consider new (to me) author Kerrie Noor's 'Planet Hy Man' series, where "every hero is a woman old enough to know better and old enough not to care." The first in the series is Rebel Without a Clue. The battle of the sexes is quiet, but for how long?
Mex had been looking forward to a well-earned rest after saving planet Hy Man. But now, thanks to Beryl, she has been sent on a mission that will ruin her career with a robot who rubs her up the wrong way.

Beryl is the leader of planet Hy Man and fighting to remain so. The planet's energy is on its' last legs and chapping at her heels to take over is the ruthless Hilda. A woman with a personality as bad as her haircut and will do anything to get her way..
The second book in the series is A Rebel Without a Bra, which is probably worth paying 99 cents for just because of the title.
___________
Matt, a long-time AoSHQ lurker has written his own commentary on the book of Revelation:
"The word 'Revelation' comes from the Greek word apokalupsis, from which we also get the English word 'apocalypse.' An apocalypse is a revealing, or an uncovering...The 'Revelation' of John is therefore a message to the church from God, transmitted through John and uncovering things we need to know. This Biblical book pulls back the curtain of earthly appearances and shows us a reality that we can only see with the eyes of faith. Pulling Back the Curtain will explain the book of Revelation in clear terms, relating it concretely to the Christian life. This book will show how Revelation teaches how to think about our modern world and our place in it as we relate to a culture growing more hostile to Christianity all the time."
Pulling Back the Curtain: Studies in the Book of Revelation is available in paperback for $12.99. In the book's intro, which is included in the sample you can read online, Matt identifies 4 major interpretive approaches to Revelation: preterist, historicist, futurist, and idealist. Each one is explained and he is up front about which one he subscribes to. Other related terms are defined as well.
___________

A Reminder
As I mentioned a couple of weeks ago, voting is now open for the Conservative-Libertarian Fiction Alliance (CLFA) Book of the Year 2019. You can read the details of the contest here. And the ballot itself is here. A number of moron authors are finalists.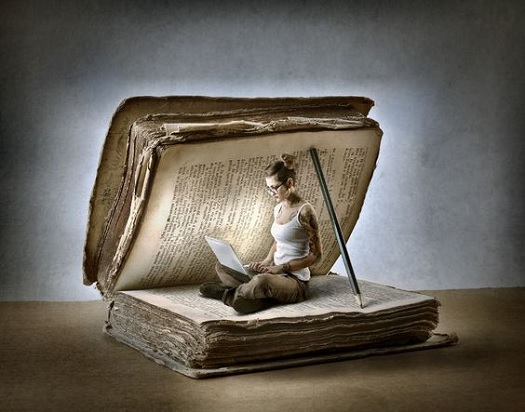 Moron Recommendations
Moron author Hans Schantz e-mailed in a couple of recommendations:
Haven't read this one yet, but it sure looks promising, and it's from Karl K. Gallagher, the author of the excellent Torchship Trilogy: "It was supposed to be a weekend of costumed fun. Instead these medieval historical reenactors are flung into a wilderness by magic they don't understand. They must struggle to survive and deal with monsters who consider them prey... or worse."
The title of this book is The Lost War by Karl K. Gallagher and it's available on Kindle for $2.99.
Hans also mentioned Gallagher's Torchship Trilogy, all three books of which have been bundled into a single Kindle volume for $5.99. Here is the intro to the series:
Torchship:

A captain who'll take any job if there's enough money in it.

A pilot with an agenda of her own.

And a mechanic with an eye on the pilot.

The crew of the Fives Full are just trying to make enough money to keep themselves in the black while avoiding the attention of a government so paranoid it's repealed Moore's Law. They're not looking for adventure in the stars . . . but they're not going to back down just because something got in their way.
You know, this kind of reminds me of Firefly. Because it looks like the characters aim to misbehave.
Mr. Schantz' second recommendation is the new release from C.J. Carella. This new one is To The Strongest (The Bicentennial War Book 1), and it appears to be the first book of a new series:
The Warp Marines Are Back!

When an ancient foe returns to threaten the known galaxy, the United Stars of America's Navy and Marines must rise to the occasion and fight the alien invaders to the death. Epic space and land battles against a species of deadly space nomads will determine the fate of humanity.
The original Warp Marines books:
Decisively Engaged
No Price Too High
Advance to Contact
In Dread Silence
Havoc of War
___________
I saw The Highwaymen and I thought it was a very good movie. The book Andrew is talking about is this one, Texas Ranger: The Epic Life of Frank Hamer, the Man Who Killed Bonnie and Clyde:
Frank Hamer, last of the old breed of Texas Rangers, has not fared well in history or popular culture. John Boessenecker now restores this incredible Ranger to his proper place alongside such fabled lawmen as Wyatt Earp and Eliot Ness...To most Americans, Frank Hamer is known only as the "villain" of the 1967 film Bonnie and Clyde. Now, in Texas Ranger, historian John Boessenecker sets out to restore Hamer's good name and prove that he was, in fact, a classic American hero.

From the horseback days of the Old West through the gangster days of the 1930s, Hamer stood on the front lines of some of the most important and exciting periods in American history. He participated in the Bandit War of 1915, survived the climactic gunfight in the last blood feud of the Old West, battled the Mexican Revolution's spillover across the border, protected African Americans from lynch mobs and the Ku Klux Klan, and ran down gangsters, bootleggers, and Communists. When at last his career came to an end, it was only when he ran up against another legendary Texan: Lyndon B. Johnson.

Written by one of the most acclaimed historians of the Old West, Texas Ranger is the first biography to tell the full story of this near-mythic lawman.
So, to recap, a Hollywood movie took an American hero and turned him into a bad guy. What a shock.
I don't know if this price still holds, but when I was collecting material for the book thread on Thursday, the Kindle edition of this book was $2.99. So I snapped it up immediately and added it to my precariously teetering TBR stack.
Hamer survived 52 gunfights and 23 gunshot wounds. A worse case of toxic masculinity would be difficult to find.
___________
If you like, you can follow me on Twitter, where I make the occasional snarky comment.
___________
So that's all for this week. As always, book thread tips, suggestions, bribes, insults, threats, ugly pants pics and moron library submissions may be sent to OregonMuse, Proprietor, AoSHQ Book Thread, at the book thread e-mail address: aoshqbookthread, followed by the 'at' sign, and then 'G' mail, and then dot cee oh emm.
What have you all been reading this week? Hopefully something good, because, as you all know, life is too short to be reading lousy books.


posted by OregonMuse at
09:00 AM
|
Access Comments