« Saturday Evening Movie Thread 04-27-2019 [Hosted By: TheJamesMadison]
|
Main
|
EMT 04/28/19 »
April 27, 2019
Saturday Overnight Open Thread (4/27/19)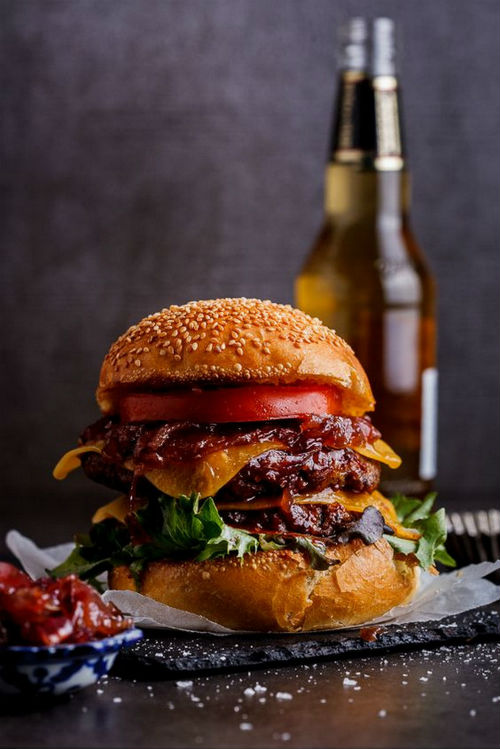 The Saturday Night Joke
A woman decides to have a face lift for her 50th birthday. She spends $15,000 and looks sensational.
On her way home, she stops at a news stand to buy a newspaper. Before leaving, she says to the clerk, 'I hope you don't mind my asking, but how old do you think I am?".
'About 32,' is the reply.'
'Nope! I'm exactly 50,' the woman says happily.
A little while later she goes into McDonald's and asks the counter girl the very same question.
The girl replies, 'I'd guess about 29.' The woman replies with a big smile, 'Nope, I'm 50.'
Now she's feeling really good about herself. She stops at a candy shop on her way down the street.
She goes up to the counter to get some mints and asks the assistant the same burning question.
The clerk responds, 'Oh, I'd say 30.'
Again she proudly responds, 'I'm 50, but thank you!'
While waiting for the bus to go home, she asks an old man waiting next to her the same question.
He replies, 'Lady, I'm 78 and my eyesight is going. Although, when I was young there was a sure-fire way to tell how old a woman was. It sounds very forward, but it requires you to let me put my hands under your bra Then, and only then I can tell you EXACTLY how old you are.'
They wait in silence on the empty street until her curiosity gets the better of her. She finally blurts out, 'What the hell, go ahead.'
He slips both of his hands under her blouse and begins to feel around very slowly and carefully. He bounces and weighs each breast and he gently pinches each nipple. He pushes her breasts together and rubs them against each other.
After a couple of minutes of this, she says, 'Okay, okay.....How old am I?'
He completes one last squeeze of her breasts, removes his hands, and says, 'Madam, you are 50.'
Stunned and amazed, the woman says, 'That was incredible, how could you tell?'
'I was behind you at McDonalds'. H/T Legally Sufficient
***
***

Falling into the category of Smart Military Blog, AoSHG presents Eight rules for rookie combat pilots in WWI.

Before the Red Baron Manfred von Richthofen was Germany's air power hero, it was Oscar Boelcke, a German air ace and the mentor to von Richthofen and the "Flying Circus."

Boelcke was one of Germany's first fighter aces and, when he took command of a group of fighters, he did all that he could to pass on the knowledge that would keep the men alive. He came up with eight rules that would stand for decades, and most still apply today.
***

Again we see music causing big trouble! Coachella concert and the rise of Herpes. On the bright side there is an app for that.

When you attend an event like Coachella, you want to leave with memories that will last a lifetime. You don't want to leave with diseases that will remain just as long, but it seems a large number of fans did.

According to STD diagnosis app HerpAlert, there's been a 2,083% increase in reported herpes cases in Indio, California and the surrounding area since Coachella's first weekend. The site normally sees about 16 cases on a given day, but that number bump up to 250 during Coachella's first day. All told, HerpAlert says it diagnosed 1,105 herpes cases in Southern California (including Indio, Palm Desert, Coachella Valley, Los Angeles, Orange, and San Diego counties, regions where many festival goers reside) during the festival
***

To pineapple or not to pineapple? Pineapple on pizza, it's a life choice.

At some point in the never-ending debate over whether pineapple belongs on pizza, the haters, maybe with tongues pressed against cheek, invoked Godwin's Law.

Yep, they compared those who like the tropical fruit on pies to Hitler. One said they were worse than Hitler. The comparison would become a common insult, occasionally even flung back at the snobs who turn their nose up at a pineapple-topped pizza.
***
Usually, there are stories behind tattoos. Russian prison tattoos are no different.

ternal Affairs, Arkady Bronnikov documented the tattoos of prisoners. For 20 years, Bronnikov travelled across the Ural region uncovering the codified language of Soviet prison tattoos. The results of his study can be found in his published work Russian Criminal Police Files Vol 1.

According to the unwritten law between prisoners, everyone had to have tattoos. The only inmates who were permitted to have clean skin were those on the inside for political crimes. At the time of Bronnikov's study, the Soviet penal code had a ban on tattoos but, despite this, an estimated 70-98 percent of the 35,000,000 incarcerated felons were inked.
***

A herd of robots..............

***
The ONT Musical Interlude
***
Fast thinking by a crime victim leaves a mark on her attacker.

A thug forced his way into a house in South Carolina with the intent of sexually assaulting the woman inside. Let's just say it didn't quite go as planned.

The woman bit off the thug's TONGUE! Gross but VERY effective.
***

Silly criminal, only Santa Claus has magic chimney powers. Genius Award Winner.

Firefighters rescued a man stuck in a chimney. Police arrested him on an attempted burglary complaint.
***
Tonight's ONT has been brought to you by The Bulwark's Latest Cruise.
Notice: Posted with permission by the Ace Media Empire and AceCorp, LLC.

posted by Misanthropic Humanitarian at
09:50 PM
|
Access Comments