« Saturday Evening Movie Thread 07-14-2018 [Hosted By: Moviegique]
|
Main
|
EMT 4/21/19 »
April 20, 2019
Saturday Overnight Open Thread (4/20/19)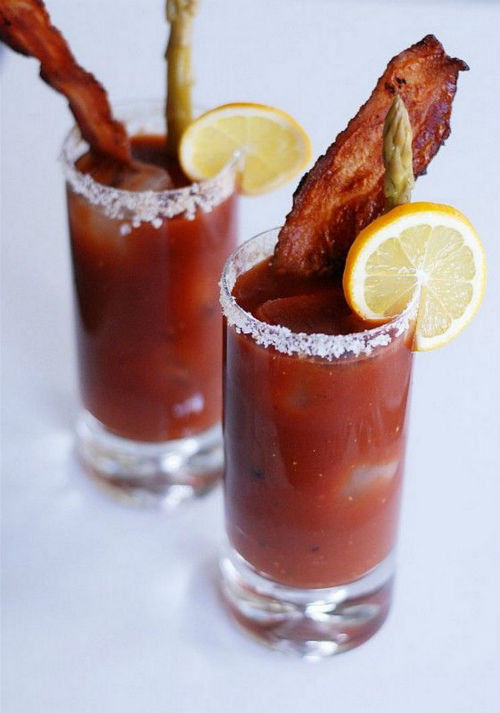 ***
The Saturday Night Joke
I was sitting on the edge of the bed, watching my wife, Beverly, who was looking at herself in the mirror. Since her birthday was not far off I asked what she'd like to have for her birthday.
'I'd like to be eight again', she replied, still looking in the mirror.
On the morning of her Birthday, I arose early, made her a nice Big bowl of Coco Pops, and then took her to Adventure World theme park. What a day! I put her on every ride in the park; the Death Slide, the Wall of Fear, the Screaming Roller Coaster, everything there was. Five hours later we staggered out of the theme park. Her head was reeling and her stomach felt upside down
I then took her to a McDonald's and ordered her a Happy Meal with extra fries and a chocolate shake.
Then it was off to a movie, popcorn, a soda pop, and her favorite candy, M&M's. What a fabulous adventure!
Finally, she wobbled home and collapsed into bed exhausted.
I leaned over my wife & with a big smile lovingly asked, 'Well Dear, what was it like being eight again?
Her eyes slowly opened and her expression suddenly changed. 'I meant my dress size, you idiot!!!!'
The moral of the story: Even when a man is listening, he is gonna get it wrong.
***

A simpler time............Advertising you will NEVER see again.
***

OK, Lent is over and Easter is tomorrow. But for you Catholics planning on next year's Lenten meals, Muskrat is for you!!!

Luckily for the Catholics in Detroit, we here at WU have their muskrat-cooking needs covered, having previously posted the recipe for Cream of Muskrat Casserole, as well as how to find the full cookbook Recipes for cooking muskrat meat.

Another reason to remain Lutheran.
***

First of all I have boots older than these kids.Roadies and the #MeToo Movement.
***

As ever, The ONT is looking out for you How to perfectly reheat pizza.
It doesn't involve a microwave or eating it cold.
***

George Washington, The Father of Our Country and quite the whiskey man.

You can still buy a bottle of small-batch whiskey at a re-creation of one of the largest whiskey distilleries of the late-18th century United States. Even better, it was owned by George Washington, the only Founding Father who, when he wasn't building a nation, was trying to lift its spirits.

Immensely popular during its time, Washington's distillery was located three miles from his estate in Mount Vernon. Records show that it produced 11,000 gallons of whiskey in 1799, the year of his death. It also produced such delights as peach and persimmon brandy. The distillery was destroyed in a fire in 1814, but resurrected in 2007, and today, conducts tours and whiskey tastings.
***

No word if Yoko attended The Annual Sasquatch Calling Festival In Whitehall, New York
***
The ONT Musical Interlude
&&&
***

Once again, Florida Man is our Genius Award Winner.

Authorities in Florida are asking for the public's help in tracking down a man who they say burglarized a Little League concession stand wearing nothing more than a ballcap and gloves.

The Pinellas County Sheriff's Office says the naked burglar struck the stand at Fischer Field in Dunedin almost two weeks ago.

Deputies say the burglar stole cameras and a cash box with $250 inside, and he caused $5,000 in damage.
***

Tonight's ONT has been brought to you by Easter Baskets.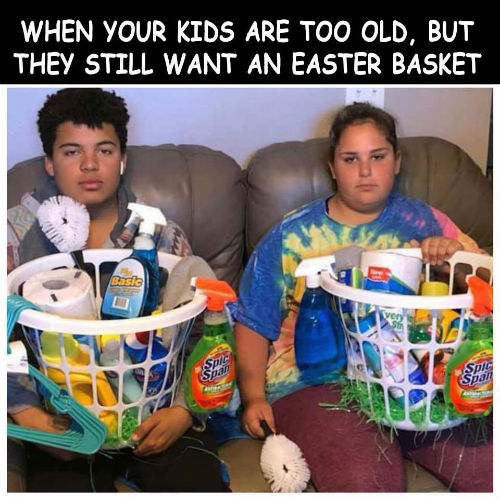 Notice: Posted with permission by the Ace Media Empire, AceCorp, LLC and their legal team of Dewey, Cheatem & Howe, S.C.

posted by Misanthropic Humanitarian at
09:58 PM
|
Access Comments