« Early Open Thread
|
Main
|
The Morning Report - 4/17/19 »
April 16, 2019
Tuesday Overnight Open Thread (4/16/19)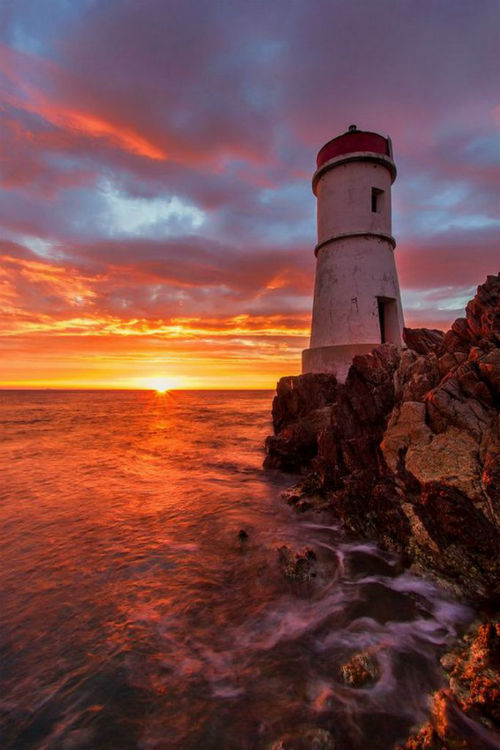 ***
The Quotes of The Day

Quote I

"Center for American Progress leader Neera Tanden repeatedly calls for unity while simultaneously maligning my staff and supporters and belittling progressive ideas," "I worry that the corporate money CAP is receiving is inordinately and inappropriately influencing the role it is playing in the progressive movement." Sen. Bernie Sanders (I-VT)

Quote II

You know, keep your pistols, keep your long rifles, keep your shotguns. I want the most dangerous weapons, these weapons of war, out of the hands of the most dangerous people. Rep. Eric Swalwell (D-CA)

Quote III

"Dear Antifa, the year is not 1960 and I am not Ruby Bridges," "Your threats of violence do not scare me. I will be walking through the front door of UPENN today with my head held high. You racist white Democrats didn't win back then—and you won't win now." Candace Owens

Quote IV

So we have a moral responsibility, in my view, to transform our energy system and leave this planet healthy and habitable for our children and our grandchildren, and by the way, when we do that that, we create millions of good-paying jobs," Sen. Bernie Sanders (I-VT)

Quote V

"The suppression of unnecessary offices, of useless establishments and expenses. … These covering our land with officers, and opening our doors to their intrusions, had already begun that process of domiciliary vexation which, once entered, is scarcely to be restrained from reaching successively every article of produce and property." President Thomas Jefferson
***
***

Political correctness gone amok. What did American soldiers in WWI use to win the win war? Rifles! What does the USPS have against rifles? H/T Hank Curmudgeon

We're all heard stories about young children being punished at school by their socialist teachers for drawing or cutting out pretend handguns, or even for pointing a finger on the playground and saying "Bang! Bang!"

And some of us did sound the alarm about the "slippery slope," years ago, when the forces of political correctness realized how easy it was to start rewriting history by "digitally editing" old historical photos. After all, why NOT remove the cigarette holder from old photos of President Franklin Roosevelt? You don't want today's kids to think it's OK to smoke, do you?

But surely we'll never reach the point where gun haters in a U.S. government agency will actually start doctoring images to remove the rifles (the arms with which Americans won and have long defended our freedoms) from the hands of American COMBAT SOLDIERS, will we? -- altering an image of a soldier in combat, removing the piece of equipment on which his survival depended, to make it appear that U.S. soldiers CARRY NO NASTY RIFLES when they go to war?

They'll never go THAT far. Right?
***

Life? No life present if you were to ask Planned Murder Parenthood.

Twins bring twice the happiness to their parents. They can also bring twice the headache.

A pair of identical twin sisters have been spotted apparently fighting with each other while they were still in their mother's womb.

In the trending video from China, the two foetuses were seemingly kicking and hitting each other as their mother underwent an ultrasound scan at four months pregnant.
***

Wow. Not how I would like to go out.

Alachua, Fla. -- A large, flightless bird called the world's "most dangerous" attacked and killed its owner when the man fell on his farm in Florida, authorities said Saturday. The Alachua County Sheriff's office told CBS affiliate WGFL-TV that a cassowary killed the man Friday on the property near Gainesville, likely using its long claws.


The victim was apparently breeding the birds, which are native to Australia and New Guinea, state wildlife officials said.
***
Who would have thought The legal industry has no clue on how to address the #MeToo movement.

The best thing about the National Association of Law Placement (NALP) annual conference is that it gives you a very broad sense about where the legal industry is going. The law firm representatives there are thinking about what their needs will be, years down the line. The law school personnel are thinking about what their students are trained to do, and how they will need to be trained in the future. NALP can be a leading indicator, but it can also be a lagging indicator. The conference captures trends that have been in motion for some time, but that means that when "new" things happen, it can take this group of people a little bit of time to coalesce around the collective response.
***

Women, what are they good for besides being fantastic sammich makers? They are also the only ones that can stop the apocalypse.

Nearly three decades after the end of the Cold War, nuclear conflict remains the single greatest immediate threat to global security. The United States, Russia, China, France, the United Kingdom, India, Israel, Pakistan, and North Korea are currently nuclear-armed states, and Iran, Libya, and Syria have pursued nuclear activities at various times. The nine nuclear-weapons states possess roughly 15,000 nuclear warheads; even a single nuclear warhead deployed on a major city could take hundreds of thousands of lives in seconds. This week, the AP reports on a deep chill in US-Russian relations that is raising concerns of a potential armed conflict.

Yet despite the paramount importance of solid and stable nuclear policy to U.S. and global safety, one clear avenue for improvement has been roundly neglected: Getting more women in the field. Research shows that, absent women's full participation in nuclear issues, the potential for risk-taking behavior is higher, negotiated agreements are less likely to hold, and innovative ideas are left unheard.
***

"And in the modern Democratic Party, you're not a winner unless you're a loser, at least in historical terms." Is the Mayor of South Bend Indiana the next Democratic Nominee for POTUS?

Can a gay man whose surname begins with the word "Butt" become America's next president?

Say hello to Pete Buttigieg, who is so kind and helpful that his Twitter page phoneticizes his Maltese surname as "BOOT-edge-edge" so you don't have to spend half a day trying to figure out how to pronounce it. Because his last name is so ridiculously inscrutable, many prefer to simply call him "Mayor Pete." Buttigieg is the out-and-proud mayor of South Bend, IN, who declared his candidacy for president yesterday amid a wave of hype touting him as "the hottest thing in politics." Almost entirely unknown a month ago, recent polls show him trailing only Joe Biden and Bernie Sanders in a cluttered field of Democratic candidates.
President Butt-Plug has a certain ring to it.
***

Another straw added to the "camel's back". All charges dismissed against alleged Kellyanne Conway attacker.


"Somebody was grabbing me from behind, grabbing my arms, and was shaking me to the point where I felt maybe somebody was hugging me," Conway toldCNN. "She was out of control. I don't even know how to explain her to you. She was just, her whole face was terror and anger. She was right here, and my daughter was right there. She ought to pay for that."

Inabinett was charged in November 2018. The charges were dropped in court Monday after a jury in the deep blue county decided there was no reason to move forward with the charges.
***

Somewhere in the State of Louisiana there is not a proper vetting method for cop candidates. H/T ibguy

A former Louisiana police officer arrested last December for allegedly sexually abusing animals has now been charged with more than 30 counts of child pornography.

Terry Yetman, of Bossier City, was taken into custody on Friday in Webster Parish and charged with 31 counts of possession of pornography involving juveniles.

Additional information was not immediately available. His bond was set at $620,000 and additional charges could be filed, KSLA reported.

Prison could be a bitch.
***

Let me see if I understand this correctly. An Australian citizen who sought asylum in the Ecuadorian embassy in the United Kingdom was tortured. If life was so bad why didn't he leave? Oh those pesky charges from the US and Norway.

Doctor Who Evaluated Julian Assange Told UN His Confinement Was Torture
In the Ecuadorian embassy, the "cumulative severity of the pain and suffering inflicted on Mr. Assange—both physical and psychological—is in violation of the 1984 Convention Against Torture," she wrote.
***

A true Moron would have gotten away with it. Amirite? A 'Weekend of Madness'

Accountant Bullied At Work Stole £170,000 And Spent It On Women And Cocaine In One Weekend
***

I wonder if Keanu Reeves checks out the Sunday AoSHQ Gun Thread by Weasel?
***

Besides proper food and exercise, a new medication to help with weight loss.

Overweight and obese people will soon have a new medical option to help them manage their weight. On Monday, the Boston biotech company Gelesis announced they had received clearance from the Food and Drug Administration to market their novel weight loss aid to the public, a pill-based medical device called Plenity that makes people feel full faster.

Plenity is unique in several ways, according to Harry Leider, chief medical officer of Gelesis. The treatment is intended (alongside diet and exercise) for people with a body mass index as high as 40. But it's the first FDA-approved or cleared weight loss treatment for people with a body mass index as low as 25, which is the threshold for someone being considered overweight. Historically, such treatments are only used by people considered obese, with a BMI over 30. And how it works is also different than previous weight loss aids.
***

The Notre Dame Cathedral fire.
I'm familiar with fire origin & cause investigations. To have a definitive cause of loss while the firemen are still battling the blaze you better have an eye witness who saw the fire originate or have a confession from the person(s) who set it.
Was the fire accidental in nature? Was the fire intentional?

An interesting introspection of the Paris fire. A Warning, But From Whom?

If God wanted to send a symbolic warning of the West burning, this would be it.

Or maybe it was a warning from the invaders and their cabal sponsors, to the effect of, "We're here, and there's nothing you can do to stop us taking command of your countries, retconning your history, and razing your monuments".

Either interpretation doesn't bode well for native Westerners.

The White West was the spire of humanity. It has fallen.

We'll rebuild from the ashes, but first, there is the long overdue separation from the corrupted facsimile of the West that holds us back. It's time to let go of what we have become.
***
The ONT Musical Interlude
Born on this day: April 16, 1964 - Dave Pirner
American songwriter, singer Dave Pirner with American alternative rock band Soul Asylum, who had the 1993 US No.5 and UK No.7 single 'Runaway Train' from their album Grave Dancers Union. via thisdayinmusic.com
&&&
On this day: April 16, 1993 - David Lee Roth
David Lee Roth was arrested in New York's Washington Square Park for allegedly buying a $10 bag of marijuana. via thisdayinmusic.com
***

House cats good. Wild lions, not so good. Genius Award Winner 1st Runner-up

All of us are well aware that wild animals can be dangerous, especially the perfect hunters and predators like big cats. Though despite tigers, lions and jaguars are regarded as some of the world's deadliest cats, all the cuddly lion videos or frequent visits to the zoo might strip our guards down and make it seem as if all the big felines are nothing than just family-sized kittens.

One of the people who experienced an unfortunate reminder of how perilous those kitties can be is Pieter Nortje, a 55-year-old artisan at SA Truck Bodies in Bloemfontein. He was visiting the Tikwe River Lodge in Virginia, South Africa with his wife Ilze where the pair were celebrating their 10th wedding anniversary.
***

The Joe Biden shotgun self-defense method earns a Genius Award Winner.

Police in New Hampshire say a man accused of firing a shot from his gun that injured a 2-year-old girl in an upstairs apartment told an officer he thought someone was in his bedroom.

Police arrested 51-year-old Timothy Hale in Newport on charges of reckless conduct with a deadly weapon and second-degree assault. He faced arraignment Monday; it wasn't immediately known if he had a lawyer.

The girl was in stable condition at a hospital.
***

There are Good Samaritans. Tonight's Feel Good Story of The Day.

Woman Helps 18-Year-Old Girl Who Has A Seizure On A Train
***

Tonight's ONT has been brought to you by Medical Advice.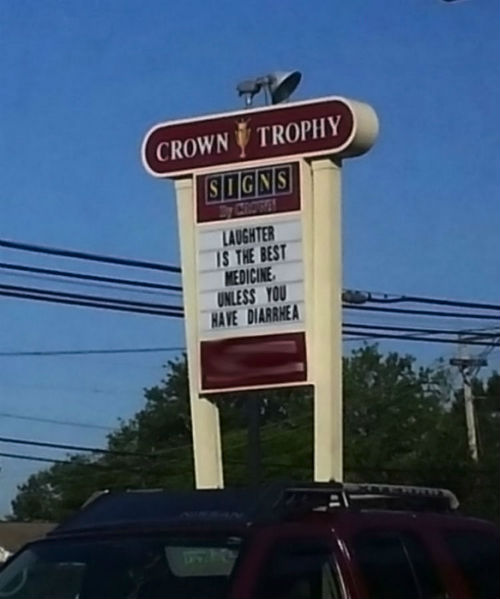 Notice: Posted with permission by the Ace Media Empire and AceCorp, LLC. The preceding ONT was not evaluated by the FDA or any other alphabetical agency to our knowledge.


posted by Misanthropic Humanitarian at
10:00 PM
|
Access Comments