« An Occasional Fishing Thread [Bandersnatch]
|
Main
|
EMT 04/14/19 »
April 13, 2019
Saturday Overnight Open Thread (4/13/19)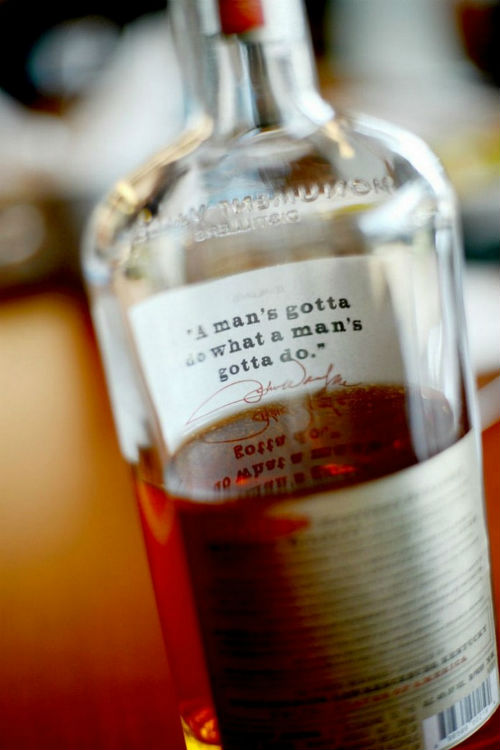 ***
The Saturday Night Joke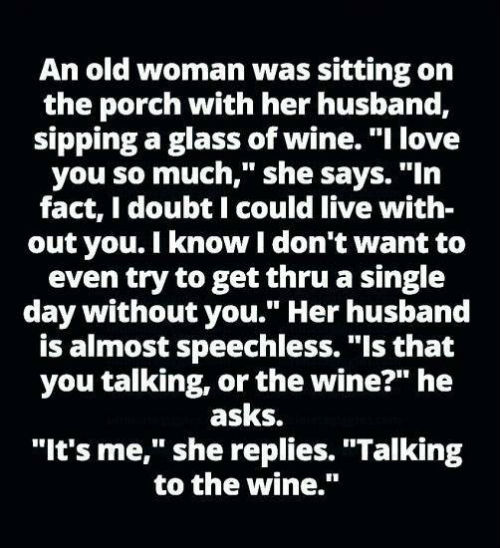 ***

DVD and Blu-ray sales are dropping.

In its annual Theatrical Home Entertainment Market Environment report, the Motion Picture Association of America described an immensely sharp drop-off of physical media sales over the past five years. According to the data, which was obtained from DEG and IHS Markit, global sales of video disc formats (which in this context means DVD, Blu-ray, and UltraHD Blu-ray) were $25.2 billion in 2014 but only $13.1 in 2018. That's a drop in the ballpark of 50 percent.

Don't expect 8K Blu-rays or other emerging quality-focused formats to turn the tide, either. Market data published by Forbes showed that the aging, low-definition DVD format still accounts for 57.9 percent of physical media sales, and 4K Blu-rays are only 5.3 percent
***

High speed cameras and computers, what can't they do? Awesome video. H/T Hank Curmudgeon
***

The Swiss government is completely wrong. Coffee is not essential for life.
The Swiss government wants to put an end to its emergency stockpile of coffee after declaring that it is "not essential" for human survival.

Switzerland began storing emergency reserves of coffee between World War One and World War Two in preparation for potential shortages.

It continued in subsequent decades to combat shortages sparked by war, natural disasters or epidemics.

It now hopes to end the practice by late 2022. But opposition is mounting.
***

Don't let Bluebell anywhere near tonight's ONT.

If your aim is merely to make something sharp enough that it can cut, you can make a knife out of a whole lot of things. Virtually any sort of metal, to begin with, so long as you have the heat to make it malleable, tools to beat it into shape, and a stone to sharpen the edge. If you want to go further, you can dabble with beer and bacon, or old batteries.

But as Youtuber kiwami japan demonstrates, you can get much, much more extreme with a little bit of basic chemistry knowledge. Say, for instance, you need a knife that can float. Why not just go to town on some styrofoam?
***

Besides loosing your common sense what else happens to you when you spend a year in space?

NASA's Study of Astronaut Twins Creates a Portrait of What a Year in Space Does to the Human Body
Wide-ranging research compares astronaut Scott Kelly to his earthbound twin brother, Mark
***
The ONT Musical Interlude
Born on this day, 13 Apr 1945
American songwriter, multi-instrumentalist, and record producer, Lowell George from Little Feat who had two Top 40 albums during the 70s. Their best-known songs are 'Dixie Chicken' and 'Sailin Shoes'. George was once a member of Frank Zappa's Mothers Of Invention. Lowell died from a heart attack on 29th June 1979. via thisdayinmusic.com
&&&
***

Is this a moron move or what? Busted!
***

Our society is addicted to social media. Pathetic and oh so sad. Missing account is the same as murder.

A 21-year-old influencer is going viral not for her influence, but for comparing Instagram deleting her account to a "homicide."

In a video explaining her feelings last week, Jessy Taylor sobbed, calling it a "beg for help" to retrieve her deleted account, where she had more than 100K followers and reportedly posted bikini selfies.
***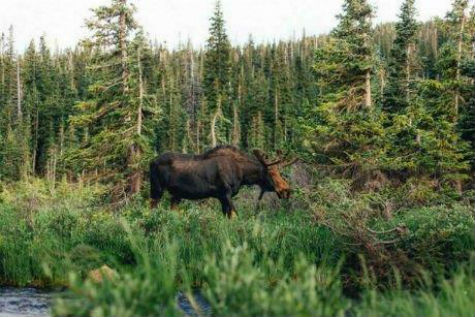 The Moose out front should have told you.
How to avoid moose or at least hit them properly.
The implied message is that terrorism isn't a big deal. But actually, it's because moose are crazy dangerous to Canadians.
Between 2000 and 2014, 236 Canadians were killed after their car smacked into a moose. Add in collisions with deer, elk, bears, cougars, bison and coyotes, and in the last nineteen years, we've lost about as many Canadians to wildlife crashes as died in the Korean War.

If you don't want to be the next driver killed by a wayward ungulate, follow the tips in the video above to avoid wildlife collisions and, if that fails, how to properly smash your car into majestic Canadian fauna.
***
Air drying is for dishes and Genius Award Winners. H/T redc1c4

Three naked Florida women told a trooper they were "air drying" at a rest area after showering on Wednesday, but they didn't stick around to explain much more, troopers said.

As the trooper gathered details at the Interstate 75 northbound rest stop in Pasco County, the women ran to a Nissan Sentra and drove off on the highway around 11 a.m., according to a news release from Florida Highway Patrol. The trooper chased after them but gave up because the pursuit didn't meet Highway Patrol guidelines, the news release said.
***

Tonight's ONT has been brought to you by Planning.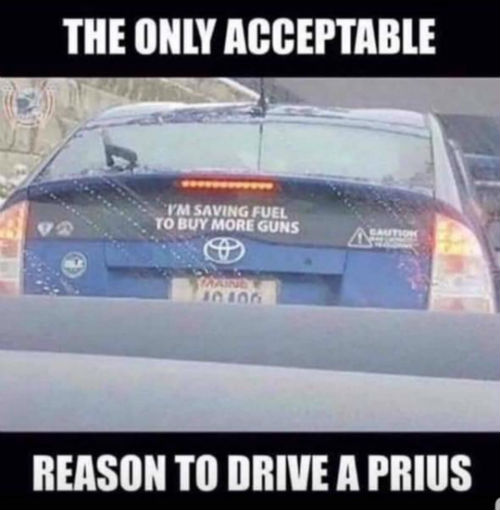 H/T ALH

Notice: Posted with permission by the Ace Media Empire and AceCorp, LLC. The views expressed here are not necessarily of those the Ace Media Empire, AceCorp, LLC and hamsters.


posted by Misanthropic Humanitarian at
09:20 PM
|
Access Comments