« Mid-Morning Open Thread
|
Main
|
Two More Women Accuse Creepy Uncle Joe of Unwanted Touching »
April 03, 2019
The Morning Rant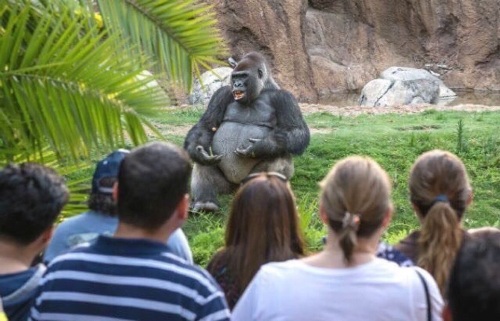 "It's interesting how a bunch of stories have hit the media within the last couple of weeks about the creepiness of Joe Biden and his touchy, feely hands and hair-sniffing. Witnesses have come forward, so many, in fact, that you'd think the Republicans had nominated him for the Supreme Court. The media didn't have to run these stories. They could have spiked them as they have for other Democrats. They're not doing this out of the goodness of their hearts, or because they think this is an objectively newsworthy story. No, something else is going on. The media is having these stories fed to them by some other Democrat. Whoever it is wants to take creepy Joe out early. I'm convinced of this. It might be blotto O'Rourke. It might be Fauxahontas. Probably not criminal Avenatti. Probably not crazy Yang. Could be Buttplug, I suppose. Didn't he raise a record amount of money within the last few days? Perhaps commie Sanders learned his lesson from being schlonged last time and is learning to play hardball. Or, it might even be, get this, crooked Hillary. Yep, I don't count her out yet. I think she's still bitter about losing an election she should have won. Like Sauron trying to seize the One Ring, the presidency was within her grasp, so close that she could taste it, and then it just slipped through her fingers. And it's eating her alive, torturing her soul. I don't care what she's said, I think she wants another shot at it. I can well imagine the creepy Joe campaign crashing and burning because of all the creepy Joe stories and then, surprise, Hillary comes riding in on a white horse announcing her candidacy with all the power of the media, all of the big Democrat donors and bitter clinger NeverTrumpers behind her. I think she, out of all the potential Dem candidates, has the clout and the media contacts to pull a stunt like this."


So Joe Biden Walks Into A Biker Bar: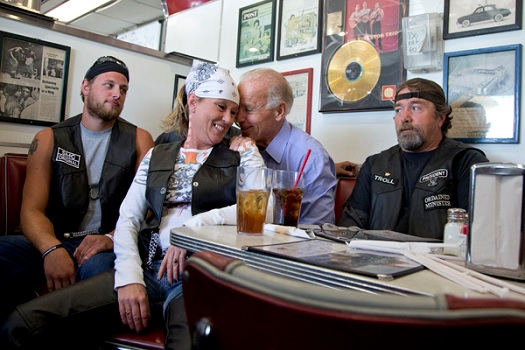 No, not a PhotoShop. The story from 2012 is
here
. Your exercise for today is to try to imagine all of the hissy fits that would be erupting in the hair-on-fire media if this were an old pic of PDT.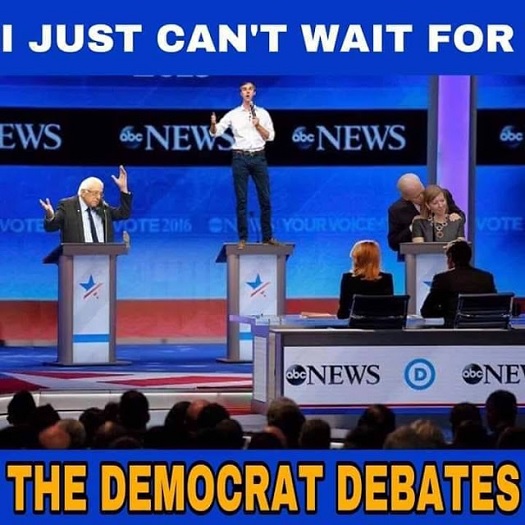 Status: True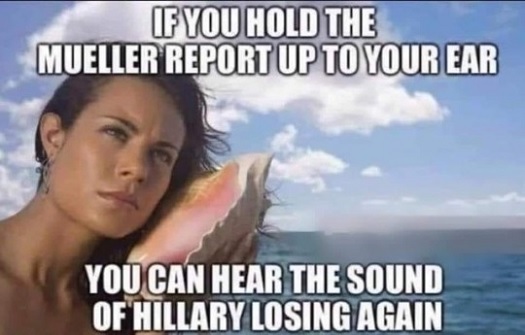 Separated At Birth?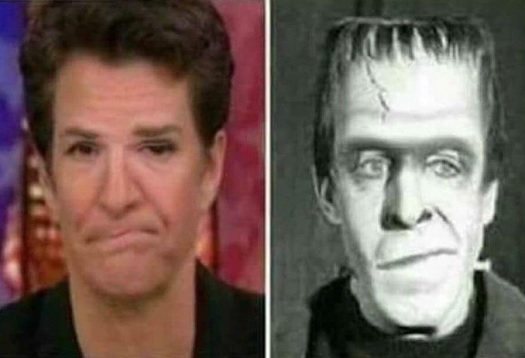 Who Dis: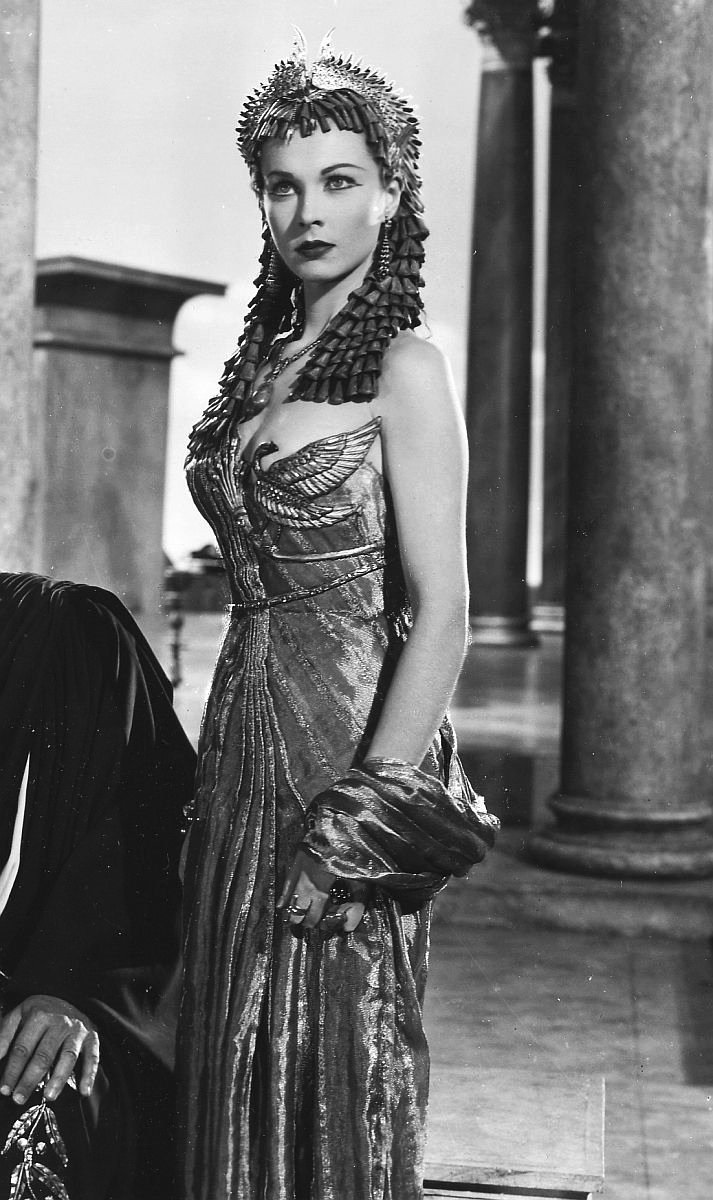 Click for bigger Cleo


And For the 'Ettes: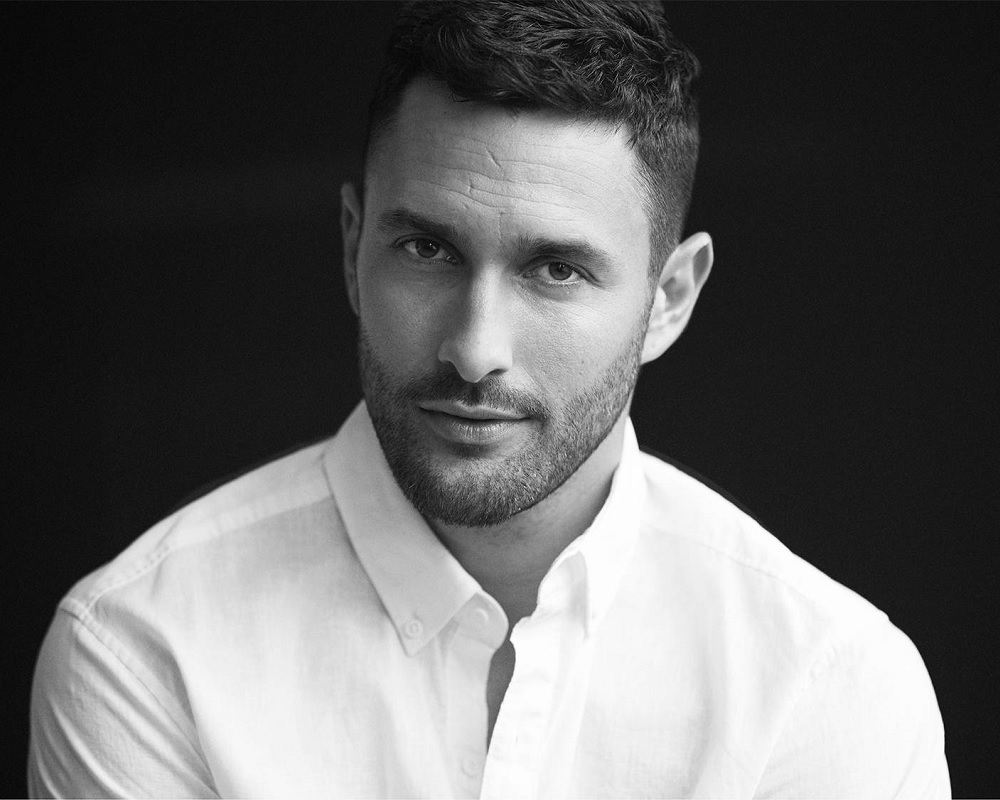 Click for bigger Brave


Monday's celebs: Emma Stone and Zachary Levi.


AoSHQ Weekly Prayer List
For submission guidelines and other relevant info, please contact FenelonSpoke, who is managing the prayer list. You can contact her at
fenelon direction 18 circle 'a' gmail dot com
(All one word, no spaces)
If you see a prayer request posted in a thread comment, feel free to copy and paste it and e-mail it to her.
Update:

3/27 Due to some kindness of AHQ posters Calm Mentor has enough funds for a place to stay through this week, If you are able to help Calm Mentor going forward, please reach out to him when he is on the board.


Job Needs:

Kallisto has part-time job. She thanks everybody for prayers. Please continue to pray as she needs a full-time job.

Fenelon asks for prayers for "D" for a job. Has eviction hearing this Friday.

Patrick and his girlfriend Lisa need jobs. Patrick would like a job as a technical writer or editor. Lisa is looking for a job in development or business process engineering roles.

3/4-PugMahon's brother in law Bill's son has committed suicide. Please keep the family in prayer for strength and comfort after this great loss.

3/6-Notsothoreau asked for prayers for friends's grandniece ,Zoe who is 7 years old. Zoe had ruptured appendix and colon, but should be able to come home soon with a pic line for medicine. Thanks for prayers so far. Prayer for complete healing for Zoe well as strength for mom who has not left the hospital, dad who used up his sick time and for grandma who has been caring for other three kids.


Continuing requests:

-Prayers for RickL tumor has grown Prayers for complete healing

-Cheribebe asks for "extra prayer boost from horde." Insurance dragging heels about new chemo treatment and bills are rolling in and finances are snug. Prayers for healing and that situations and insurance may be worked for her benefit.

-Prayers for Slapweasel, Parents have moved in with him. Mom had stroke in June. Dad has dementia and doesn't know where he is sometimes, Slap is caring for them so he needs prayer as well He also needs a donor for a liver transplant.

-BuckIV need prayer for his sister also has breast cancer which has metastasized to bones. Also, Buck himself asked for prayers that bladder cancer not progress to worse type.

-Renningantx asked for prayers for his uncle Jimmy who had been cancer free for 12 years but aggressive cancer has returned and he has a doctors apt this week. Prayers for complete healing.

-LadyL asked for prayers for healing for a dear friend, Jean, who has had a recurrence of Mantle Cell Lymphoma, which is an aggressive cancer and hard to treat.

-JQ's father has advanced prostrate cancer and has been having a lot of pain, JQ works full time and so needs to find a place where dad can be cared for.

2/20-Awilda's son Gabe is in need of a bone marrow transplant

2/24-Navymom asked for prayers for grandson who looks skinny and not as well cared for as he might be.

2/24 prayers of Complete healing needed for Nora Elizabeth, great niece of Mrs. Leggy. Nora Elizabeth is a baby has brain tumors and will need a year of chemo at the least

3/4-Prayers for people in AL affected by tornado

3/7-Shibumi and Bozo Conservative newly married. Need rough places made smooth so that they can live together.

3/8-Theresa inFortWorth has a cyst on kidney. Was being referred to a nephrologist as a priority patient.

3/10-CaptainJosephaSabin had emergency pacemaker installed. Is now having dialysis Monday, Wednesday, and Friday. It is very difficult. Might be able to discontinue dialysis. Prayers for end to panic attacks and complete healing.

3/10-KTY healing from stomach virus and tenacious fever.

3/12-TonyPete's wife is having rheumatology and neurology issues. Praying for a lessening of painful, difficult symptoms and a way forward with doctors.

3/12-NorthernLurker needs money and job. Also asks for prayer in area of new relationships. Niece's son, Josh, needs healing. Very troubled boy with numerous behavioral issues. Pray also that authorities do what is right for the family.

3/13-Bicentennial Guy, mom and dad's pug dog is very ill, has returning cancer. Has to be put down next week. Prayers for comfort and strength for his mom and dad and blaster who gave them the pug.

3/13-Josephistan, prayers for mom's recovery and peace of mind and for strength for Josephistan so he can take care of her.

3/13 Vic mentioned that he might have to go back in hospital for "same issues he had last year." Prayers for Vic and family

3/13-Lurker (Christian's) father-in-law died Monday, March 11 after a battle with prostrate cancer which metasticized. Asked for repose of his soul and comfort for Christian's wife Karrie and sister Jennie.

3/15-Bete in reflection had pain in neck after shoveling snow. Has cancer and one treatment but has some hope. Prayers for complete healing.

3/16-ibguy asks for prayers for Debbie K., wife of college roommate. She has early onset alsheimer's. She is not yet 60. Needs prayers for healing.

3/19- Red's young friend has GI issues. Was having a consultation with doctor on 3/20, probably getting a scope. Needs healing.

3/20-Hrothgar, aging sister-in-law, Elizabeth, failing physically and mentally. He doesn't have resources to help her. Going day by day. Needs prayer for wisdom and direction for help for sister-in-law.

3/20-Fenelon asks for healing for son K., who has major mental health issues.

3/20-Prayers for people in NE and other parts of the US dealing with terrible flooding

3/20 Backwards Boy is having financial issues because of gigs being cancelled. Prayers are much appreciated for that situation.

3/21-Nurse Ratched's son, has intermittent depression. A friend, a classmate of his, 19, recently died after an unspecified overdose. They were all part of the same small Roman Catholic boys school. Prayers for continued healing for Nurse Ratched's son and comfort and strength for the family and friends of the boy who overdosed.

3/21-OldRadarTech was having elbow surgery yesterday. There was" nothing left to set", so may need to get a" gadget elbow. " Prayers for healing and strength.

3/23-Soc_rat_eeze still recovering after colonoscopy. Asked for prayers for clearance of pulmonary embolism, early and successful reversal of colonoscopy, general recovery of strength and fitness. Also, asked for prayers for Mrs. Eeze who is carrying the load while he recovers. Soc_rat_eeze is grateful for all the prayers which he felt were uplifting him.

3/23-Emmie's mom is in hospice. Prayers for peace, strength, and comfort for her body and that she is able to go home to the Lord soon. Emmie also asked for wisdom and harmony for her family as they try to provide good care for her mom.

3/26-Blaster asks for prayers for his 17 year old son and 13 year old daughter who are depressed, anxious, and not doing well in school Blaster's son won't talk to him. For healing and help for Blaster and children. UPDATE-Blaster's son has been admitted to a psychiatric hospital for suicidal ideation and self harm but Blaster has been able to speak with him, Prayers for complete healing for his son.

3/27-Olddog in MO-Wife with pancreatic cancer recently had a "Whipple Procedure" Please pray for her recovery from cancer

3/31-Sock Monkey's dad went to be with the Lord on March 22 after suffering from advanced alzheimers. Sock Monkey wanted to thank the horde for their prayers. Please keep Sock Monkey's family and friends in prayer for comfort after their loss.

4/2-Lurker Terri asked for prayer for her cousin's adult son, DE, who has a condition called crypto for the last 6 months and has not responded to treatment. Can't eat regular food and has been in the hospital. Prayers for healing for DE and peace for understandably distraught mom.

4/3-Prayers asked for Jane D'oh's dear friend, SU. SU is dying after fighting years of various forms of cancer. Requested in-home hospice care and quit medications. Wants to die peacefully and as painlessly as possible. Prayers for peaceful passing and comfort for family, friends, church, and community.

Wednesdays are days in which mothers in the horde and anyone else says special prayers for children of horde members. Please include the grandchildren as well.
Please note; Prayer requests are generally removed after five weeks or so unless I receive an update. This in NOT because we don't care; It's simply because of lack of space. Updates as well as thanks for answered prayer and new prayer requests are always welcomed.
Please feel free to copy requests which you see on the board and send them to me. I am unable to be on the board all the time, even though it seems like I am, and so if people don't tell me about prayer requests I may have no way of knowing. Thx and God bless!
Please remember the Prayer of St. Francis:
http://www.prayerguide.org.uk/stfrancis.htm
FenelonDirection18 at gmail dot com
Here is another prayer if you have trouble coming up with words:
Stay with me, Lord, for it is necessary to have you present so that I do not forget you. You know how easily I abandon you.
Stay with me, Lord, because I am weak, and I need your strength, so that I may not fall so often.
Stay with me, Lord, for you are my life, and without you, I am without fervor.
Stay with me, Lord, for you are my light, and without you, I am in darkness.
Stay with me, Lord, to show me your will.
Stay with me, Lord, so that I hear your voice and follow you.
Stay with me, Lord, for I desire to love you very much, and always be in your company.
Stay with me, Lord, if you wish me to be faithful to you.
Stay with me, Lord, for as poor as my soul is, I want it to be a place of consolation for you, a nest of love. Amen.



Today's Edition Of The Morning Rant Is Brought To You By Cheese Pizza: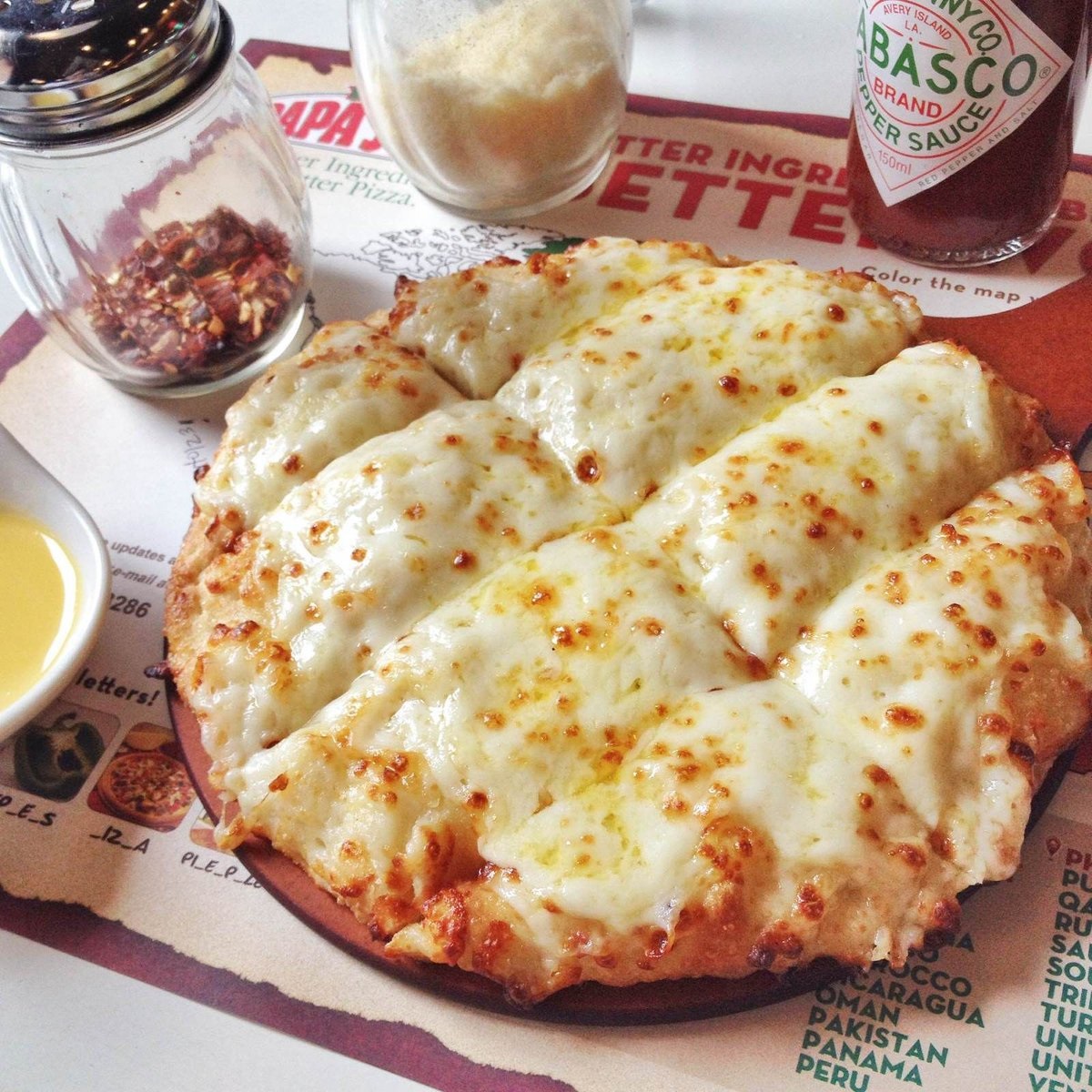 (h/t, as usual, to Food Porn on Twitter)

posted by OregonMuse at
11:13 AM
|
Access Comments