« All Charges Against Jussie Smollet Dropped. Sentenced to Community Service Only.
KIM FOXX, ALREADY ACCUSED OF DOING FAVORS FOR JUSSIE, DOES ONE MORE FAVOR.
|
Main
|
Justice Department Sides With Federal Court And Says "Strike All of Obamacare Down;" Defense Department Informs Congress It's Making One Billion Dollars Available to BUILD THE WALL »
March 26, 2019
The Morning Rant: J.V. Edition (Bumped Because of the Stompening)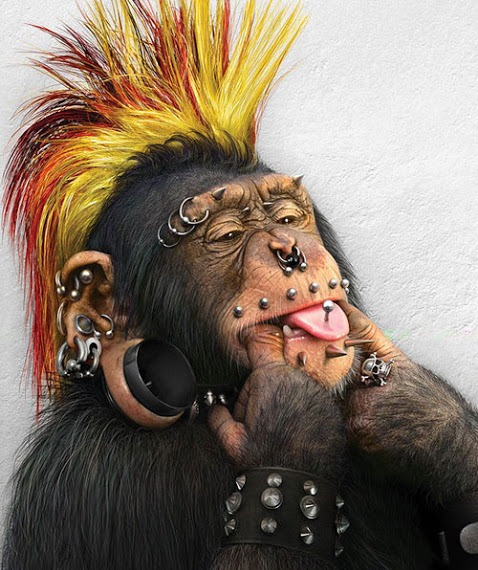 Dear Bibi,
As much as you would like to be seen as a modern and sensitive leader, whose actions are carefully moderated according to specific events, what you really seem like is a craven and calculating politician who manipulates his responses to maximize publicity and minimize international scorn.
Here are the facts: You live in a very nasty and brutal part of the world, and posting signs on telephone poles and sending text messages warning terrorists that their offices will be blown up is not the way to beat the enemies of Israel. All it does is embolden them to continue their relentless war against the citizens of Israel, and it weakens your own people by never giving them the victory they deserve.
Use the military and technological might of the state of Israel to destroy Hamas's infrastructure in Gaza. Hit them hard, hit them fast, and do not use the half measures for which you are famous. By the time the international community notices, the military operation will be complete.
The world will criticize Israel no matter what you do, so there is no point in trying to finesse Israel's response.
You have one job: to protect and defend the land of Israel, and your political aspirations are secondary. Succeed, and your place in history will be assured. Fail, as you have for years, and your tenor as prime minister will be seen as political posturing for personal gain.
No more titrated responses. Kill Israel's enemies wherever they are, using whatever tools are necessary to succeed. Protect the citizens of Israel from their enemies and you will have done your duty and obeyed God's will.

I will send my terror before you, and I will alarm all the people whom you encounter; I will make all your enemies turn their backs to you.

I will send hornets before you that will drive out the Hivite, the Canaanite, and the Hittite before you.

I will not drive them out before you in one year, lest the land become desolate and the wild animals multiply against you.

Little by little I will drive them out before you, until you become fruitful and inherit the land.
-- Exodus. 23:27-30
******
Looks great! Too bad the people who plan the destruction of the state of Israel weren't inside.
******

America should allow other countries to vote in the 2020 election
One election after the next, we have seen how much the results of the US presidential vote impact not just the 50 states, but the rest of the planet too. And if the future of foreign countries is shaped to a significant extent by what goes on on US Election Day, shouldn't they get a say in who gets to lead the most powerful nation in the world for the next four years?
Maybe your failing countries should have done more to retain the best and the brightest of its citizens, instead of fighting fiercely for the status quo. Because those best and brightest came to America and promptly kicked your asses. And then saved your asses a few times! Maybe before you write another moronic word you should ask yourself why you aren't speaking German or learning the wise sayings of Comrade Stalin in school.
Or the short answer: Shut your whore mouth.

******
Damn. Ace and J.J. Sefton beat me to it! But it's hilarious, so I'm going to torture you with it some more.
[Hat Tip: Bluebell...or Tami...aren't they the same people?]

******
My Twitter Feed
&topic=world_news">

posted by CBD at
12:35 PM
|
Access Comments