« EMT 03/24/19
|
Main
|
The Impossibility Of Repealing The Law Of Unintended Consequences »
March 24, 2019
Sunday Morning Book Thread 03-24-2019

Good morning to all you 'rons, 'ettes, lurkers, and lurkettes, wine moms, frat bros, and everybody who's holding your beer. Welcome once again to the stately, prestigious, internationally acclaimed and high-class Sunday Morning Book Thread, a weekly compendium of reviews, observations, snark, and a continuing conversation on books, reading, writing, and publishing by escaped oafs who follow words with their fingers and whose lips move as they read. Unlike other AoSHQ comment threads, the Sunday Morning Book Thread is so hoity-toity, pants are required. Even if it's these pants, which really shouldn't be worn by anyone, not even Frank.

Pic Note
Oxford University has a number of libraries, but I don't know which one this is. It is an unlabeled photo I got it from this page here. If I had to guess, I'd say we're looking at a reading room in the Bodleian Library, but I'm not certain.

Today!
Today is the AoSHQ Sunday Morning Book Thread International De-Lurk Day. I would like to extend a laurel and hearty handshake to all of you lurkers and lurkettes who are brave enough to post your reviews.

It Pays To Increase Your Word Power®
A SKYBAL is a meagre, worn-out person or thing.
Usage: Marvel should've named it's latest movie "Captain Skybal".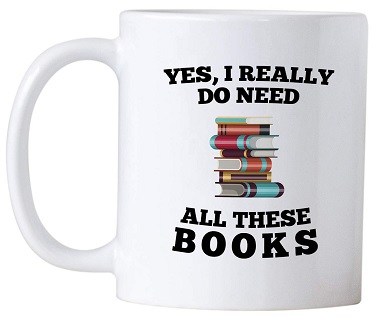 500
I feel like a dope. A lurker complained about not being able to post, getting a "stream of red italic code-babble" which I broadcasted to everyone that I had never seen before, but then other, smarter, morons told me what it was. Of course it's the well known '500' error that Pixy's software gives you when you enter certain punctuation marks. Or more specifically, If you're using iOS, here are some instructions that may help you to fix it. It disables the so-called "smart punctuation" that is on (I think by default) in iOS.
You can also get into trouble if you cut and paste you comment from a word processor rather than a text editor.
Here is the tool that I use when copying and pasting material from Amazon blurbs or e-mails. It converts the non-Pixy friendly characters to their html equivalents. For example outré is converted to outr&amp#233. I need to do this to get rid of the unsightly black diamond characters that Pixy throws in when the software doesn't like the character. You commenters can use this as a filter to detect which characters Pixy is going to choke on and manually remove them or change them to the equivalents on your keyboard.
Moron hogmartin has implemented something he calls a quote fixer that does the conversions for you automatically.
I hope you morons who are having problems with the red code of death will find these tools useful.

The Wonderful, Wonderful Electoral College
Well, ever since the election of 2016 revealed that over 60 million Americans refused to vote for the candidate who went on public record with her opinion that they were a basket of deplorables, the Democrats, whose strategy of racking up huge majorities in blue urban areas failed to win them the election, have been caterwauling about how the Electoral College needs to be abolished. In other words, because they lost, they think the rules need to be changed. On the fly. Because they say so. This is just like Calvinball, only for politics.



So it is good to see defenders of the EC punching back. Like this one:
If you click on the tweet, you can scroll through the rest of them, and it's quite a vigorous defense. Tara Ross, whom I've mentioned on the previous book threads, is the author of several books on the EC.
The Indispensable Electoral College: How the Founders' Plan Saves Our Country from Mob Rule, Ross argues:
Far from an obstacle to enlightened democracy, the Electoral College is one of the guardrails ensuring the stability of the American Republic.

In this lively and instructive primer, Tara Ross explains

• Why the Founders established the Electoral College—and why they thought it vital to the Constitution

• Why the Electoral College was meant to be more important than the popular vote

• How the Electoral College prevents political crises after tight elections

• Why the Electoral College doesn't favor one party over the other

• Why the states are the driving force behind presidential elections and how efforts to centralize the process have led to divisiveness and discontent

• Why the Electoral College is inappropriately labeled a "relic of slavery"
Tara Ross is also the author of Enlightened Democracy: The Case for the Electoral College and also We Elect a President: The Story of Our Electoral College.
This has nothing to do with the EC, but Ross has another book I might have to buy, Under God: George Washington and the Question of Church and State:
No American living in 1800 would have predicted that Thomas Jefferson s idiosyncratic views on church and state would ever eclipse those of George Washington let alone become constitutional dogma. Yet today's Supreme Court guards no doctrine more fiercely than Jefferson's antagonistic wall of separation between church and state. Washington's sharply contrasting views, explored in this path-breaking new book, suggest a more reasonable interpretation of the First Amendment, one that is consistent with religion s importance to the enterprise of democracy.

...Washington considered religion essential for the virtue required of self-governing citizens. Though careful not to favor particular sects, he believed that a democracy must not merely accommodate religion but encourage it.
This is all water under the bridge now, but I'd like to read more about what Washington thought. One of the other founders, I think it was JQ Adams, also stated that the constitution they had come up with would only be suitable for "a religious people", and it would not work for any other kind. Which makes obvious sense: A constitution based on self-government assumes that the people know how to govern themselves. Which brings to mind GK Chesterton's saying that if a person refused to be governed by the 10 commandments, neither will he be governed by the 10,000 commandments.

Encouraging Essay For Authors
Moron author Hans Schantz sent me this essay by John C. Wright that answers the question:
[W]hat's a chump like me to do to have an impact, ESPECIALLY as a writer?
If you're an author who has devoted your life to writing, hasn't sold many books, is struggling to make ends meet, is considering selling parts of your own body for scientific experiments, etc., this essay is for you.
(Note to self: Put something by John C. Wright on reading stack.)

Will Proofread For Food
'Catherine in MO', a mostly lurking 'ette e-mailed me this week asking for a shout-out for her proofreading business. From her description, it sounds like she's lead an interesting life:
I don't remember learning to read. I have a couple of children that I think were born reading, so it's possible it's genetic. When I got tired of croupier work in 2015 (craps is often wickedly fun to deal, but the whole casino world is a young man's game), I started my proofreading business. I have focused on proofreading for court reporters because they tend to have the most volume. I would much rather proofread books. I have a vast knowledge of financial, military, casino, and medical terms thanks to life and depositions. I have not often read criminal transcripts since they are taken by official court reporters who can be required to sign confidentiality agreements that preclude using a proofreader. Officially I have a business degree with a minor in chemistry that I attained in 1998, back when the University of Kansas was still affordable. I have continued my education homeschooling my four children. Five years in banking in various capacities added to my financial knowledge, and three high-risk births out of four greatly increased my medical knowledge. My casino knowledge has even come in handy when proofreading depositions. I am a military (both Army and Navy) brat and married to a 21-year National Guard veteran, so I speak mostly in acronyms when talking to family. Anyone can email me (although if you claim to be a Nigerian prince Gmail tends to doubt your credibility) for specific information about availability and rates, and references if needed.
Those of you who might want to look into making use of her service can read her profile on her LinkedIn page. Or, if you're not signed up with LinkedIn, you can also e-mail her directly at "catherinelueckenotte" (without the quotes) circle 'a' gmail dot com.

Moron Recommendations
Moron lurker 'The Alienist' e-mailed in this review:
One of my favorite authors is Ken Follett and I recently finished "Jackdaws." It's set in occupied France right before D-Day and centers on a woman from the British SOE who's working with the French resistance to sabotage a key German phone exchange. From the Amazon blurb:

"D-Day is approaching. They don't know where or when, but the Germans know it'll be soon, and for Felicity "Flick" Clariet, the stakes have never been higher. A senior agent in the ranks of the Special Operations Executive (SOE) responsible for sabotage, Flick has survived to become one of Britain's most effective operatives in Northern France. She knows that the Germans' ability to thwart the Allied attack depends upon their lines of communications, and in the days before the invasion no target is of greater strategic importance than the largest telephone exchange in Europe."



The Kindle version is a bit pricey but there's several used hardcover and paperbacks available at reasonable prices.

One of the reasons I liked it so much is that my wife's second cousin was a bombardier and one of the original members of the 492 Special Operations Wing, nicknamed The Carpetbaggers, who dropped supplies and people to the resistance in France and Belgium. There's a video on YouTube that's shows a panel discussion of several of the surviving members, including my wife's cousin, Brownie, that occurred at Hurlburt Field in 2016. I've had the privilege to have many conversations with him about this and other things. He will be celebrating his 99th birthday next month.
The Kindle edition of Jackdaws is a surprisingly pricey $12.99.
___________
I think most of you are going to want to read this one:
Finally, I read Liberty's Last Stand by Stephen Coontz, which was mentioned here a few weeks ago. Coontz is an AOS Moron on steroids. After three coordinated terrorist attacks, President Barry Soetoro decleares martial law and begins rounding up his political enemies and putting them in FEMA camps. Texas declares its independence and war ensues. Along with the exciting story, Coontz manages to discredit every libtard idea and group. He also manages to impart a lot of conservative ideas and philosophy. A fun exciting read.

Posted by: Zoltan at March 17, 2019 09:25 AM (ypj0s)
The prices of the Kindle editions of Coonts' books tend to run high, and Liberty's Laat Stand is no exception.
___________
Every now and again the Book Thread gets recommendation requests for books suitable for children or young adults. Here's an explictly Christian fantasy adventure that might be worth looking into:
63 Greetings! As a dad of two tween / young teen girls, I am always looking for books they might like. I usually read them first if I am unfamiliar with the author. This week I read a YA fantasy novel, Taerith, by Rachel Starr Thomson. Good story, noble hero, plucky herione, themes of redemption and forgiveness. Going to recommend to the 13 year old. This book appears to be part of a series of novels about one family, all by different authors.

Posted by: DIY Daddio at March 17, 2019 09:29 AM (RJscS)
The Amazon blurb:
When he rescues a young woman named Lilia from bandits, Taerith Romany is caught in a web of loyalties: Lilia is the future queen of a spoiled king, and though Taerith is not allowed to love her, neither he can bring himself to leave her without a friend. Their lives soon intertwine with the fiercely proud slave girl, Mirian, whose tragic past and wild beauty make her the target of the king's unscrupulous brother.

In a land of fog and fens, unicorns and wild men, Taerith stands at the crossroads of good and evil, where men are vanquished by their own obsessions or saved by faith in higher things. The king's rule is only a knife's edge from slipping—and when it does, all three will be put to the ultimate test.
The Kindle edition of Taerith is $4.97. Also available in paperback.

___________
If you like, you can follow me on Twitter, where I make the occasional snarky comment.
___________
Don't forget the AoSHQ reading group on Goodreads. It's meant to support horde writers and to talk about the great books that come up on the book thread. It's called AoSHQ Moron Horde and the link to it is here: https://www.goodreads.com/group/show/175335-aoshq-moron-horde.
___________
So that's all for this week. As always, book thread tips, suggestions, bribes, insults, threats, ugly pants pics and moron library submissions may be sent to OregonMuse, Proprietor, AoSHQ Book Thread, at the book thread e-mail address: aoshqbookthread, followed by the 'at' sign, and then 'G' mail, and then dot cee oh emm.
What have you all been reading this week? Hopefully something good, because, as you all know, life is too short to be reading lousy books.


posted by OregonMuse at
09:00 AM
|
Access Comments