« Mid-Morning Open Thread
|
Main
|
Jewish Voters Nervous About Democrats' Shift to Become the Home of Antisemites »
March 19, 2019
The Morning Rant: J.V. Edition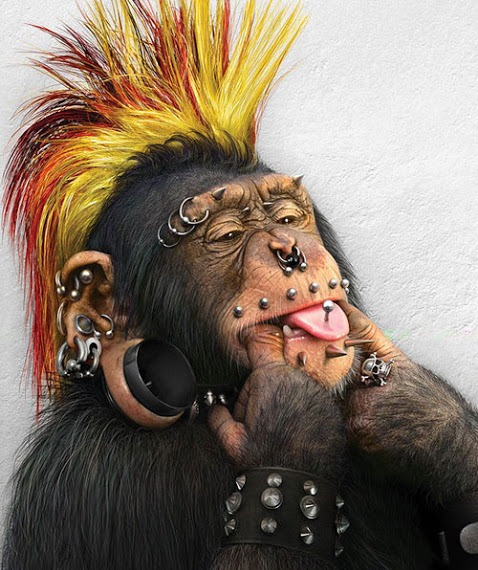 Stop shoving Islam into our faces as if it is some fait accompli. I am tired of hijabs on wonderful tolerant Muslim characters on TV; I am tired of the relentless whitewashing of every Muslim atrocity in the world; I am tired of Iran being placed on a pedestal by the UN as some paragon of enlightenment.
Nike condemned for putting hijab on Iranian mathematician who chose not to wear one

Nike has been condemned for depicting a celebrated mathematician in a hijab, despite the fact she chose not wear the garment while she was alive.

Maryam Mirzakhani, who died of breast cancer in 2017, was the only woman to date to have won the Fields Medal, one of the highest awards in the field of mathematics.

She left Iran after graduating university in 1999 and moved to the US, where she chose not cover her hair.

But screenshots of an internal Nike newsletter sent to staff in its Ascend employee network were shared by a number of social media users.

They display a drawing of the mathematician wearing a white hijab, which some on Twitter suggested was based on an image first doctored by Iranian officials for propaganda purposes.
Iran is a savage, backward country that has a ruling elite of Shia clerics who happily gorge on the advantages of Western culture while decrying it at every opportunity to keep their hold on power. The Iranian people may or may not have the fortitude and strength to topple them, but embracing the vile behavior of the mullahs is certainly not the way to help the cause of freedom in the world. But that isn't the goal of these people...it is quite the opposite.
If ye love wealth better than liberty, the tranquility of servitude than the animated contest of freedom - go home from us in peace. We ask not your counsels or arms. Crouch down and lick the hands which feed you. May your chains sit lightly upon you, and may posterity forget that you were our countrymen!
-- Samuel Adams
******
Ah...here's a new installment in NY Mayor Bill de Blasio's relentless drive to sound even stupider than last week's idiocy! Give him credit; the man is on a mission, and he is succeeding.
My New Plan to Climate-Proof Lower Manhattan
On Thursday, I am joining a group of climate scientists and local officials to announce we're filling one of the biggest gaps in our coastal defenses. We're going to protect Lower Manhattan, which includes the Financial District, home to a half-million jobs, 90,000 residents, and the nexus of almost all our subway lines.

It will be one of the most complex environmental and engineering challenges our city has ever undertaken and it will, literally, alter the shape of the island of Manhattan.

All across this country, cities are grappling with the same existential threat. But nowhere in the $4.75 trillion budget President Trump just proposed is there anything approaching a plan to protect our coastal cities from rising seas.
And thank God for that!
I wonder if little Warren Wilhelm (his real name) understands that changing the shape of lower Manhattan will also change the flows of two rivers? Or that there are always...ALWAYS... unintended consequences of such large-scale projects. And most of all, maybe he can spend more time running the city and less time grandstanding all over the country and world. He fancies himself some sort of progressive avenger, constantly doing battle with big business, the Republican party, conservatives, and pretty much anyone else who doesn't embrace his peculiar brand of big city corruption.

******
What is 'green' about hating Israel?
But while Israel's farmlands were devoured by flames and defenseless animals suffocated in raging fires, representatives of the American Green Party traveled in November to the International Criminal Court in The Hague to deliver a letter calling for a full investigation into alleged "war crimes" committed by Israel against the Palestinians.

The letter claims that Palestinian rioters "have defended themselves mostly with rocks, burning kites, balloons and tires, homemade rockets and starkly tragic human suicide bombers" in the face of "the heavily blockaded Gaza border."

Nowhere in the letter was the Green Party calling for an end to the Palestinian war on nature, even though the deliberate stockpiling and burning of thousands of tires on the border fence caused serious environmental damage and jeopardized the health of both Israeli and Palestinian civilians.
The answer of course is that "green" politics is simply leftist politics with an environmental-activist twist.
******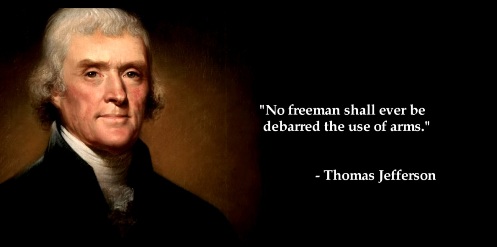 ******
My Twitter Feed
&topic=world_news">

posted by CBD at
11:00 AM
|
Access Comments