« Lifelong Republican and Trusted Adviser to Jesus Christ Almighty James Comey Has Some Wisdom He Must Share With You Now
|
Main
|
EMT 02/09/19 »
February 08, 2019
Tonight's ONT is Bearly Adequate
So, today a bear did not hit me in the side of the face with his paw when I was out on a hike, and I did not survive by lying absolutely still playing dead for an hour.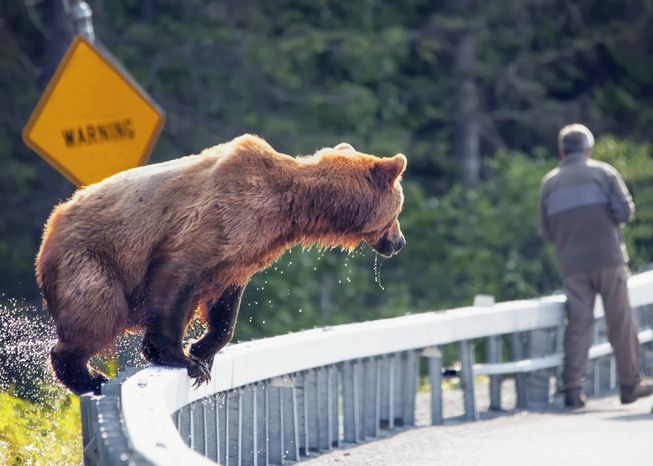 This is, of course, a good thing, but since I came home from work with a pounding toothache (root canal scheduled on Monday- yippie) and lay down to take a nap where I dreamed the above, my first thought upon waking – This will make a wicked good story for the ONT – was not accurate. And, by the way, if you do a DuckDuckGo image search for "bear attack", you will get a lot of really bloody pictures as a result.
The Reviews Are In!


Well, gee fellows, I don't know what to say.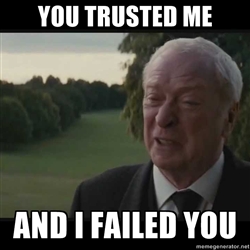 Bear Porn
You know what the aforementioned DDGIS didn't reveal? Bear porn. Finally found an image search term that did not return any porn in the results. I didn't think there was any such thing, I mean, we know it exists:

WTF Canada?

Infanticide

Since the left has ripped away the curtain on their love for bloody infanticide recently, I've been thinking about other civilizations with the same predilections.
Did The Canaanites Really Sacrifice Their Children?

How is the abattoir that is Planned Parenthood any better? Oh, they don't usually make the mother watch and refuse to pay her if she cries, but we do it on a scale that would make Baal blush. I've prayed for God to heal our sick culture, but God doesn't have a track record of being real selective when he intervenes to punish wickedness. As an American this worries me....

A Smart Military Blog

Two on Healthcare

Venezuela crisis: A health system in a state of collapse
Hospital staff and families of patients say the health service has crumbled, neglected by the government over the last five years. Now there is barely running water, let alone enough medicines, as the BBC's Orla Guerin reports.
I really and truly believe that all of the proponents for single payer -Michael Moore, Occasional-Cortex and their ilk- should be forced to receive their medical treatment in Caracas. I don't even think they should have to pay for it, as the native Venezuelans do. I just want them to receive the level of care that they so fervently desire to impose on this country. Puts my toothache in perspective, doesn't it? I'll get treatment Monday and be fine. These poor people...
Why you have no idea how much a surgery really costs before you get it
I've been in this industry for a long, long time, and I'm telling you that the biggest single thing that the government could do to reign in medical costs would be a law requiring absolute transparency in medical pricing. Every medical provider and facility would be required to publish, on site and online, a full price list for every procedure, and no payer, whether the individual, the government or an insurance company, would receive any kind of a discount. It would be easy to design an insurance marketplace to service such a system, here's one of the top of my head: Insurance would pay all medical costs above a certain threshold, say $5000 just for discussion's sake. For costs below that, the market would supply a variety of choices for the individual. Some would decide to self pay. Some might chose things like Direct Primary Care, while others might purchase fixed indemnity plans. (A fixed indemnity plan is an insurance plan that pays a specified amount for a specified service. For example, you might have a plan that pays, say, $70 for a doctor's visit. Remember, all docs would have their prices posted. You could find a Doc charging $70 and pay nothing out of pocket. You might prefer the doc that charges $85 and be comfortable with paying the $15 difference yourself, hell, you could even find a doc charging $60 and pocket the sawbuck.) One or two tweaks to prevent providers from gouging on cat care and Bob's your uncle. Simple, easy to understand, and watch medical costs fall. Problem solved, move on.
Applied Science
This is cool:

Be Careful What You Wish For
Two sisters bought DNA kits, and the results blew their family apart

I have a question about those DNA kits. How easy would it be to take one under a pseudonym? There's a house in my neighborhood that is empty right now. Could I submit a swab, put down my name as "Benjamin Dover" with that address, and then snag the results out of their mailbox when they come? I'd be curious to know some ancestry data, but am leery about having my DNA in a database tagged with my info. Anyone taken one of these tests who knows if that would work?

Tonight's ONT brought to you by fire-breathing polar bears: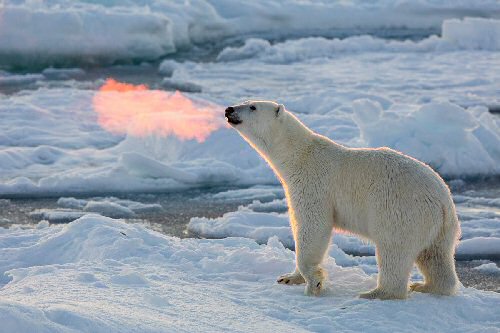 posted by WeirdDave at
08:59 PM
|
Access Comments