ę FBI's Pretext for Opening an Investigation Into Trump? The Theory (Quite Possibly Championed by James Comey) That Putin Called Trump to Tell Him "Fire That Son-of-a-Bitch Patriot and Righteous Beacon James Comey!!!"
|
Main
|
President #Based: Trump's Counter-Troll Game is Strong Lately Ľ
January 14, 2019
Gillette: You're Racists and You're Also Rapists. That's Why You Need Our Razors.
Gillette, like many other companies selling products and entertainments to men, settles on an "Insult and Alienate Our Core Customers" strategy.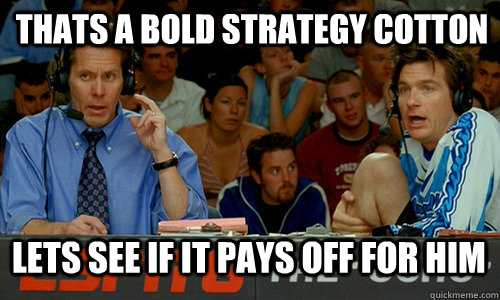 Gillette, the razor company owned by Procter & Gamble has released a new ad (they call it a "short film") offering a politicized take on bullying and #MeToo. The ad is titled "We Believe: The Best Men Can Be" and the theme is simply that men have been a problem for far too long and itís time to put an end to "toxic masculinity." The ad features some real video from social media but most of it is composed of scenes intended to evoke bullying on social media, sexual harassment in entertainment, and downplaying of women in corporate boardrooms.
Sexton quotes the Wall Street Journal's article about this:
"This is an important conversation happening, and as a company that encourages men to be their best, we feel compelled to both address it and take action of our own," said Pankaj Bhalla, Gillette brand director for North America in an emailed statement. "We are taking a realistic look at whatís happening today, and aiming to inspire change by acknowledging that the old saying 'Boys Will Be Boys' is not an excuse. We want to hold ourselves to a higher standard, and hope all the men we serve will come along on that journey to find our 'best' together."
Tim Pool talks about this a lot -- Millennial progressives have infested advertising (why wouldn't they?) and all they keep telling companies is "Young people want everything suuuuuper-politicized and #Woke 24/7."
That's not true, but they're very stupid and they think that what they themselves want are what non-blue-haired, non-nose-ringed, non-tribal-tatooed, non-problem-spectacled America wants.
This is how they virtue signal and increase their social standing -- by crowing to their friends they convinced an apolitical widget company to turn its $50 million advertising operation into #Woke political messaging.
They will not learn unless you rub their noses in their own messes, as you would with a puppy that pees on the carpet.
And it's time to boycott every one of these politicized shithole companies, starting with the Garbage Tier Discount Fish Vendor Red Lobster.
The only way to end this is to vote viciously with your dollars until they finally learn, once and for all that Get Woke means, unavoidably, Go Broke.
This criticism points out Gillette's ad actually features a cameo by... The Young Turks. Or at least the ugly chick that beta guys seem to think is at the right level of semi-attractive to make her seem gettable.

posted by Ace of Spades at
07:26 PM
|
Access Comments